Veronica Fonzo:

Growth
15 December 2021 | 26 minutes
Veronica Fonzo in her studio
Veronica was born in Buenos Aires, Argentina, where her mother taught drawing and painting. She learned alongside her mother's students, discovered clay and soon started creating small animals and other subjects from nature. By the time she was a teenager it was clear that art was her path.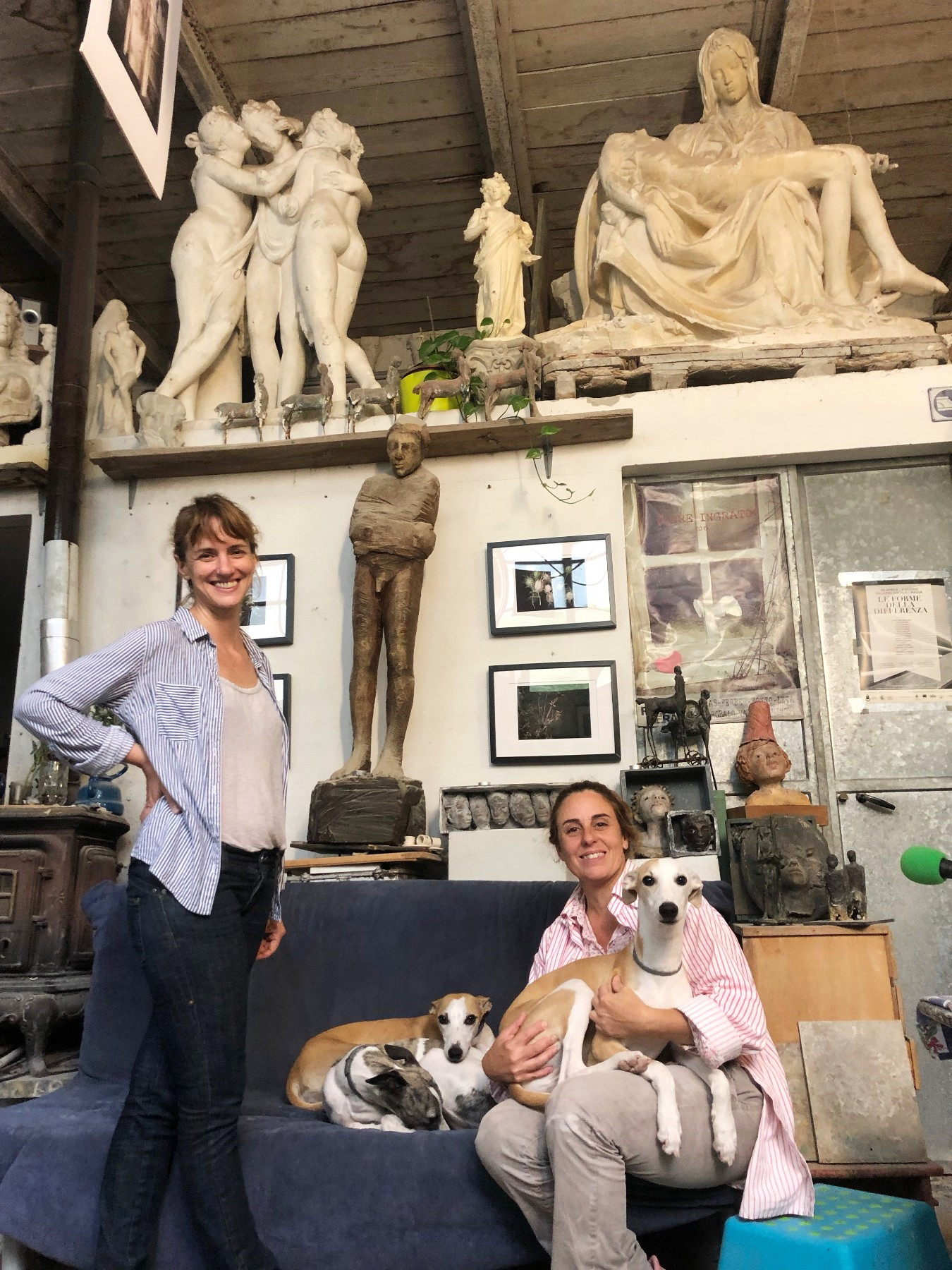 Flavia Robalo, Veronica Fonzo and dogs at La Polveriera studios, Pietrasanta
She came to Pietrasanta, along with childhood friend Flavia Robalo, to learn how to carve marble. They fell in love with the area and when Martin Foot introduced them to the ex-Cervietti studios they joined him there. Gradually they took over running the space and founded La Polveriera studios, known for its strong community of artists and holding special events.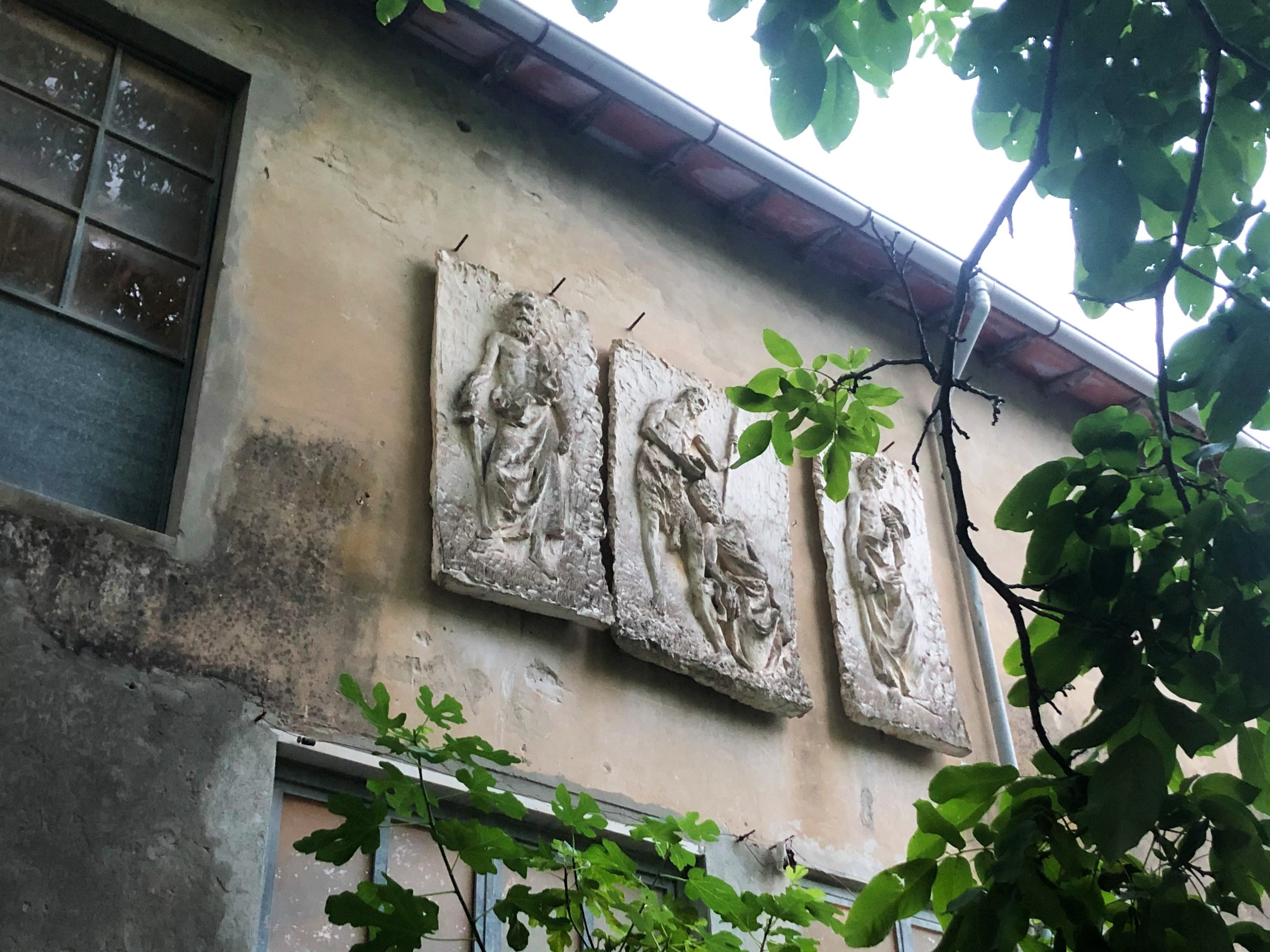 Bas relief outside La Polveriera studios, Pietrasanta
La Polveriera was on the site of one of the last remaining historic studios in the centre of Pietrasanta where artisans had carved marble for more than 100 years. Franco Cervietti had his studio there for 40 years, and when he moved to bigger premises he left his large collection of historic gessos in the attic.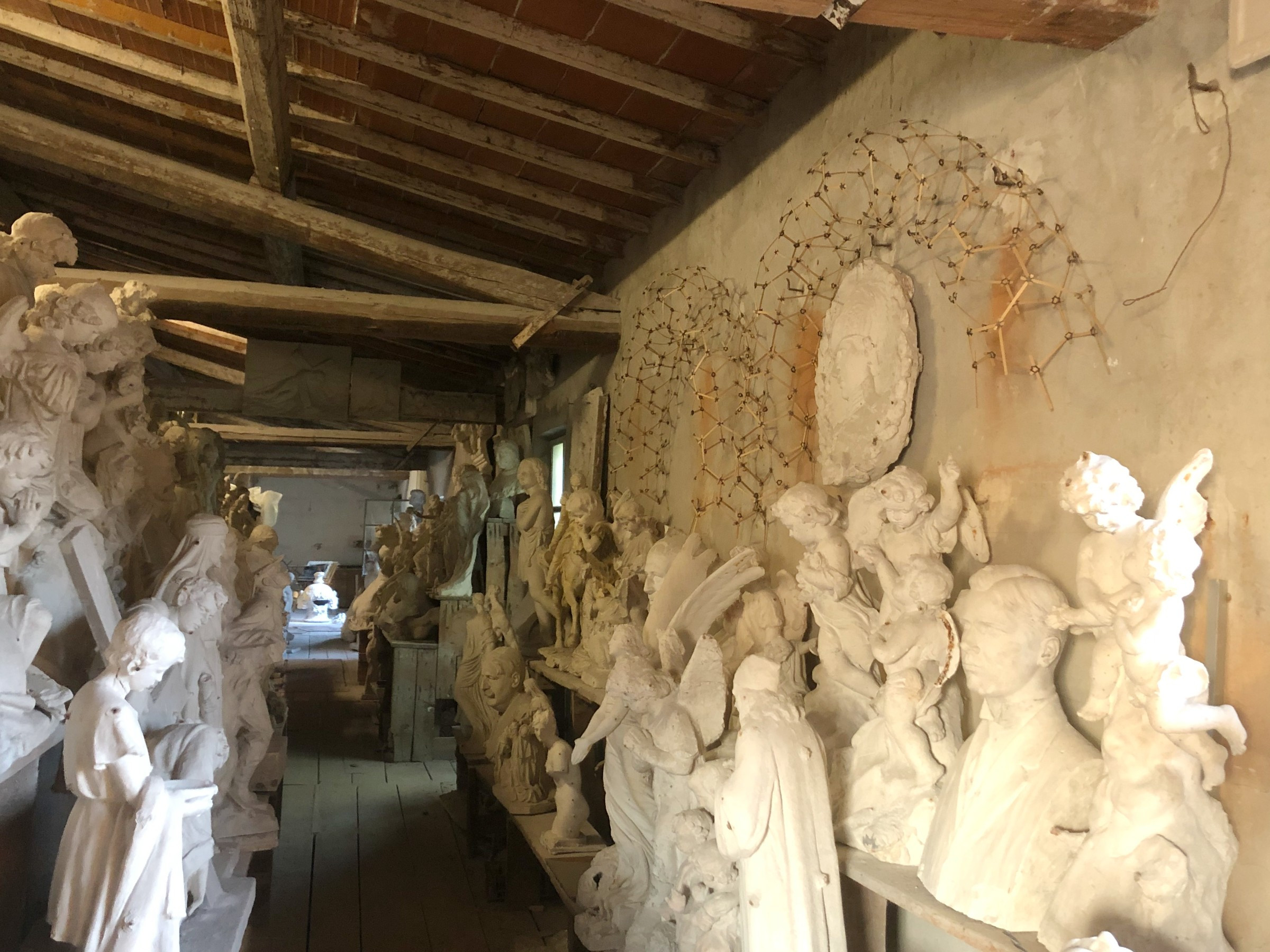 Franco Cervietti's gessos in the attic at La Polveriera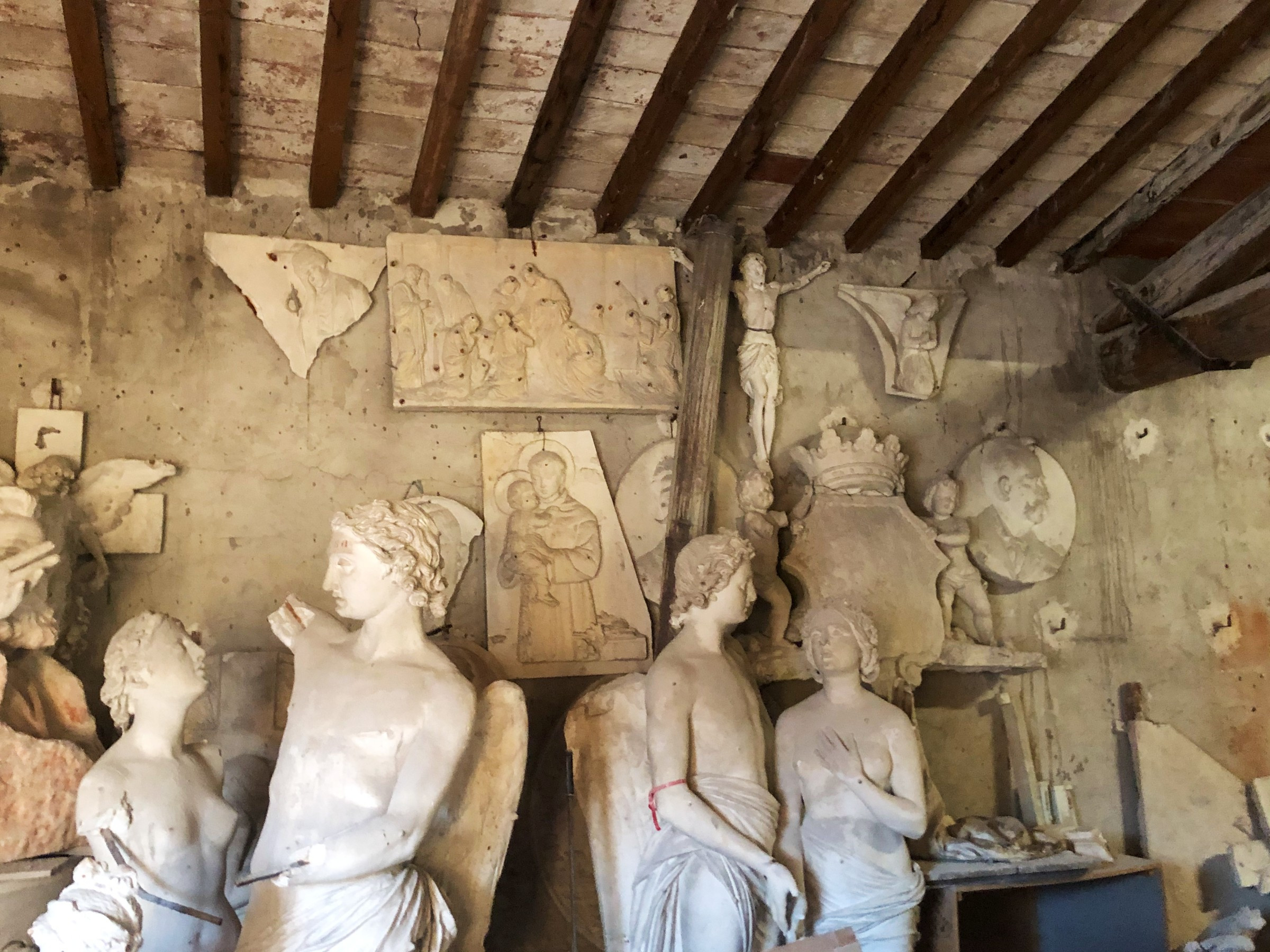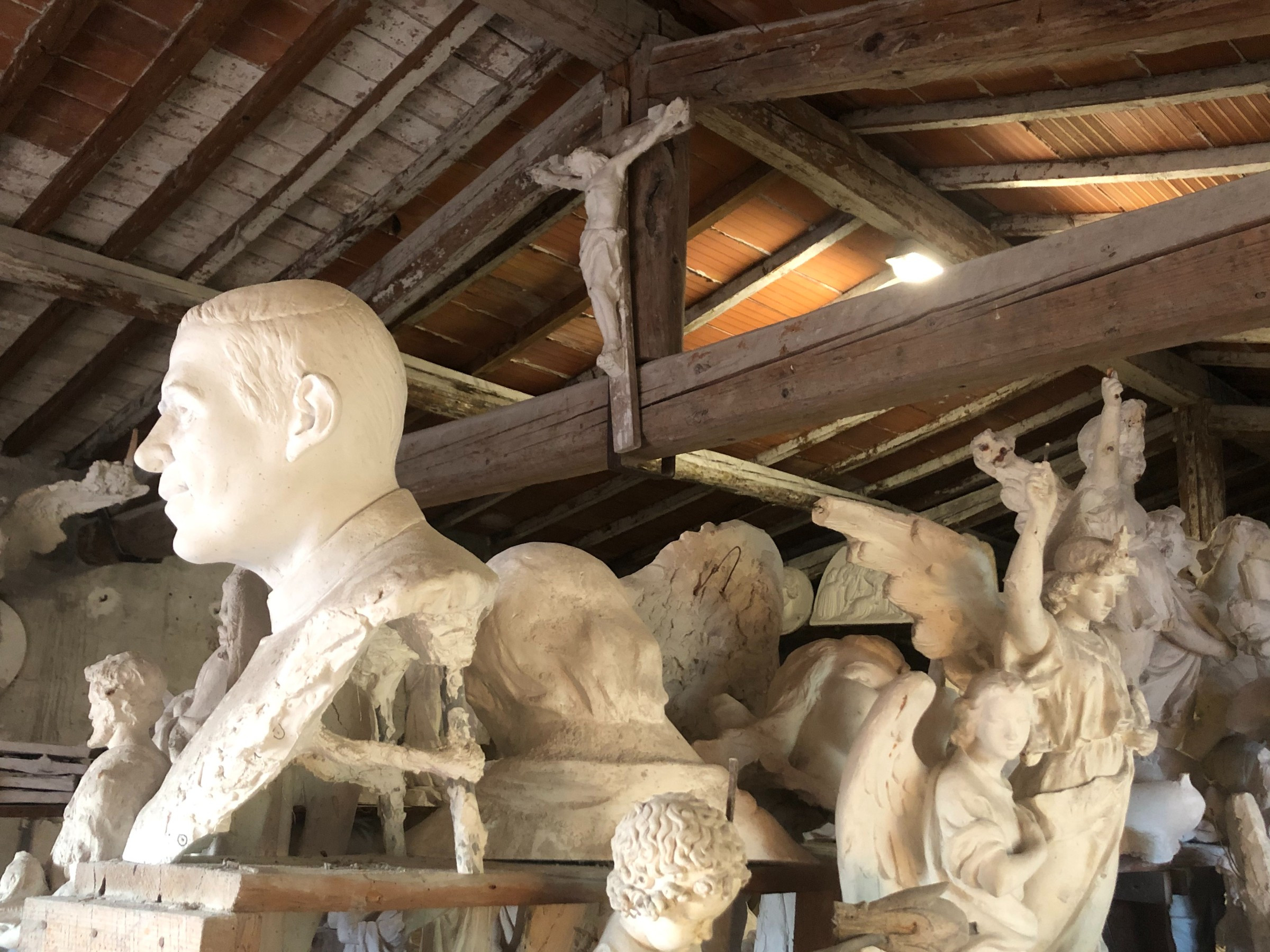 Recent members of La Polveriera whose stories have been featured on Materially Speaking including Jim Hager, Neil Ferber, Jake Cartwright and Rita Meier.
Veronica often creates centaurs, firstly because she loves animals and feels at one with them, secondly because she is especially fond of the centaur Chiron, who was the first educator in mythology. She often depicts children with the centaurs. Sometimes the centaurs carry the children, sometimes the children become the centaurs – gentle and sweet but also determined and independent. She is inspired by the child inside all of us, learning and moving forward, and growing with our intuition. Veronica's most frequent themes are childhood, education and growth.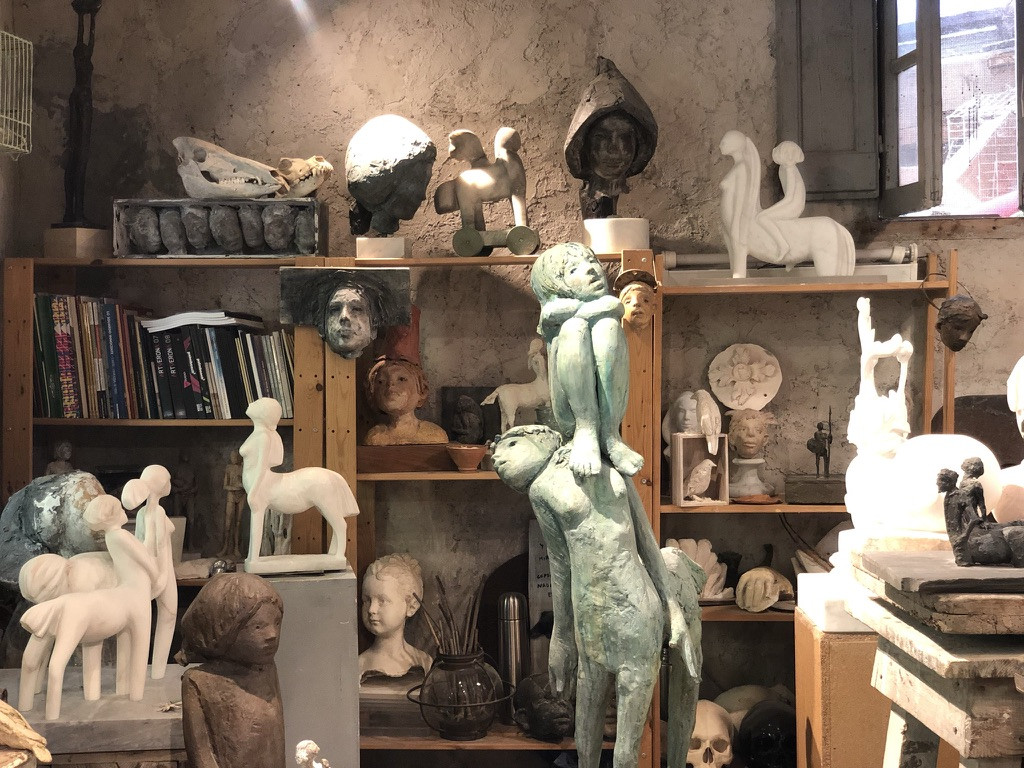 Veronica's work in her new studio space
Veronica also creates paintings and sculptures of children and animals, particularly dogs.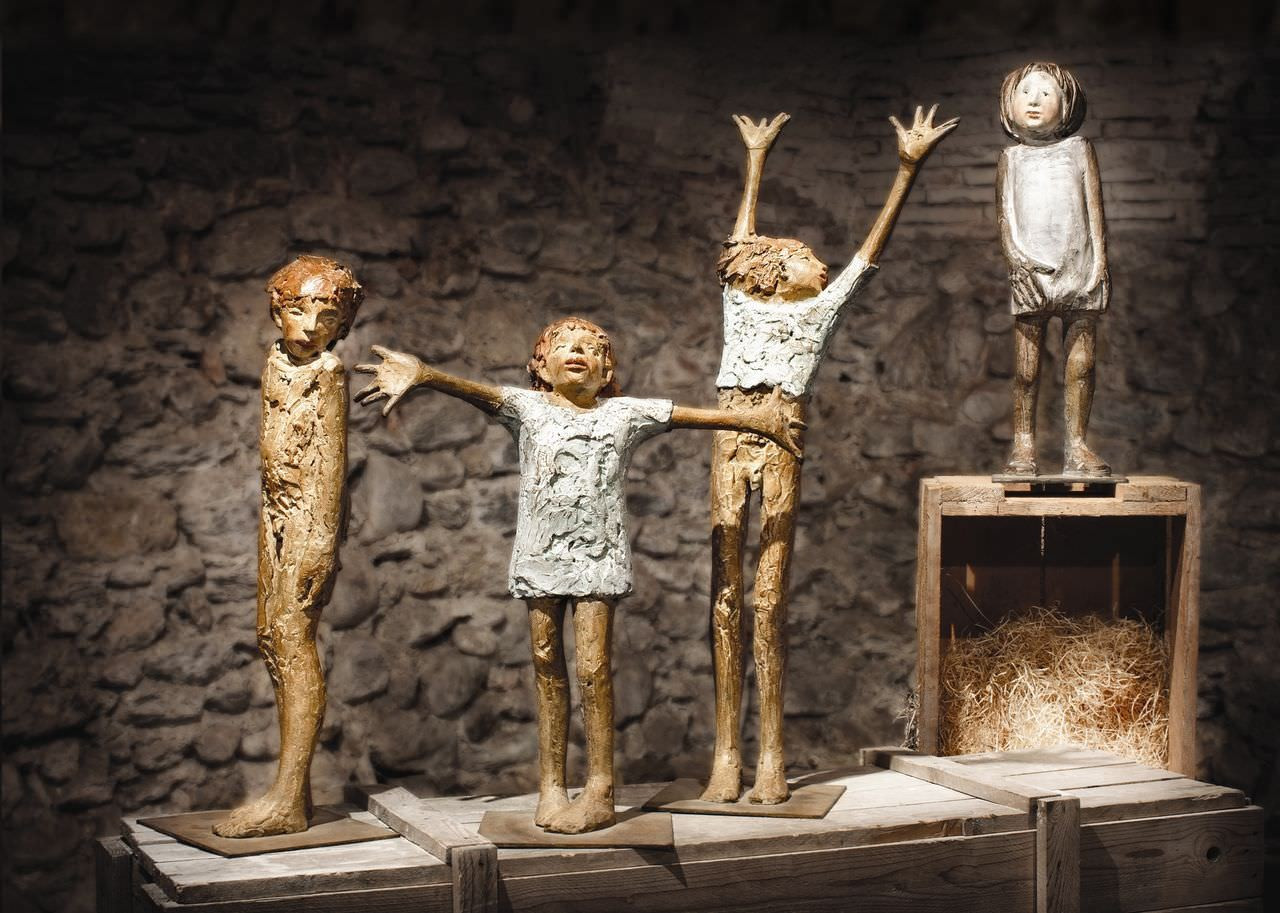 Veronica Fonzo, Happy children, 2018, bronze. Photo: Jaime Londono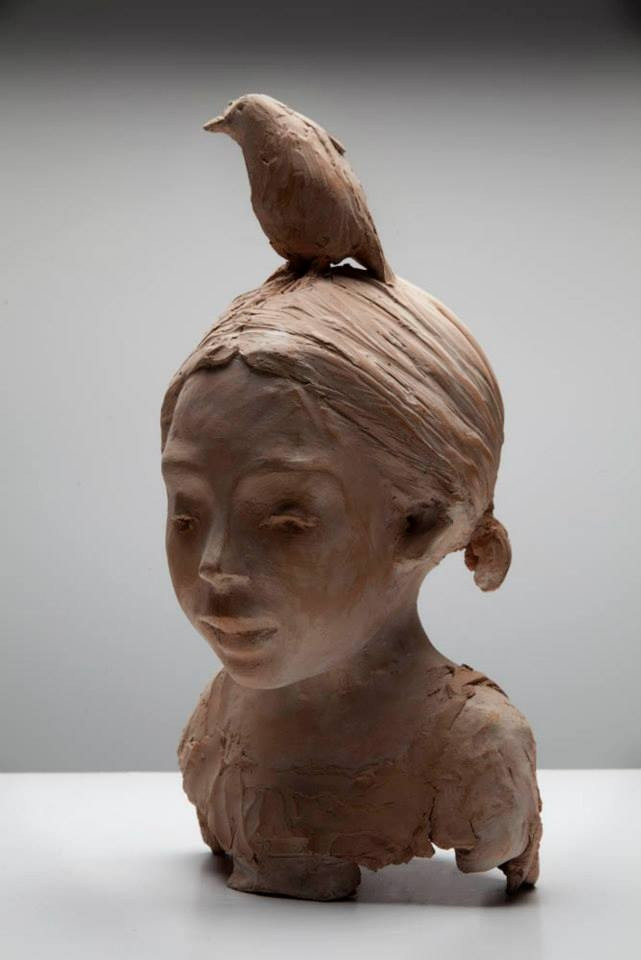 Veronica Fonzo, Thoughts, terracotta. Photo: Stephano Baroni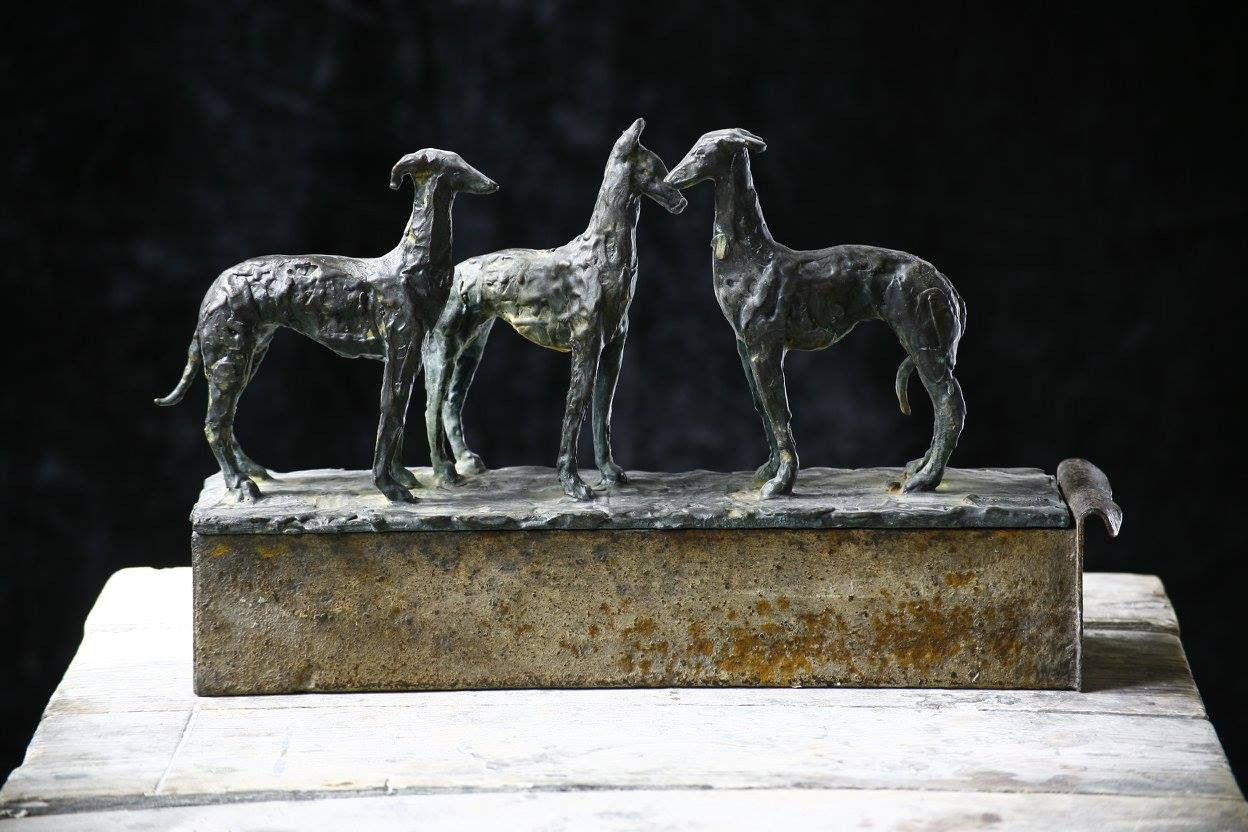 Veronica Fonzo, Box with greyhounds, 2018, bronze and iron. Photo: Paola Tazzini Cha
Sadly La Polveriera studios closed at the end of 2020, but Veronica has now created her own studio space immersed in nature and next to her home where she is able to concentrate on developing her own work. Her themes are the same but she is experimenting with new techniques such as using robots and creating centaurs with very thin legs. She remains very close with her friends from La Polveriera.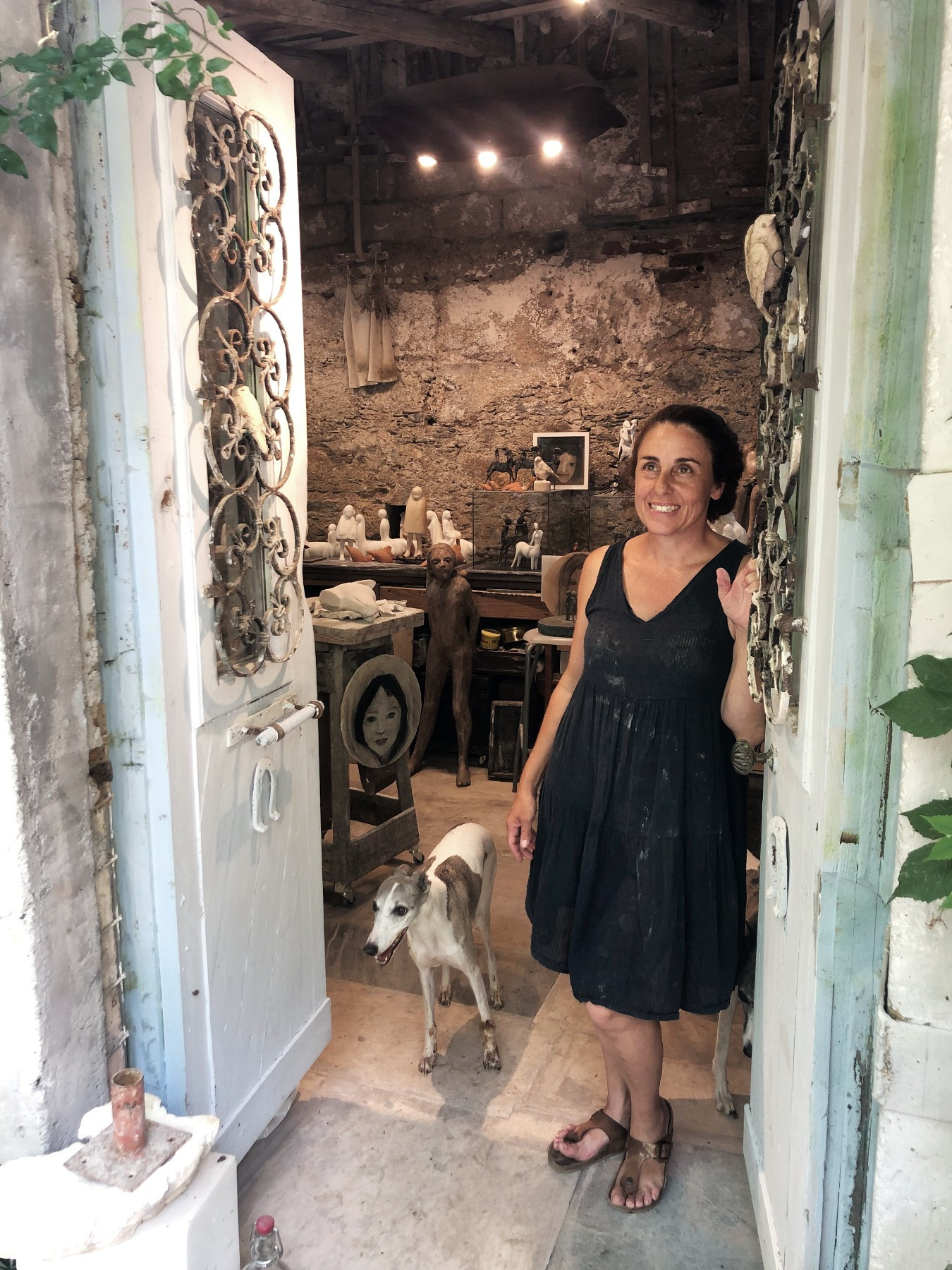 Veronica in the doorway of her new studio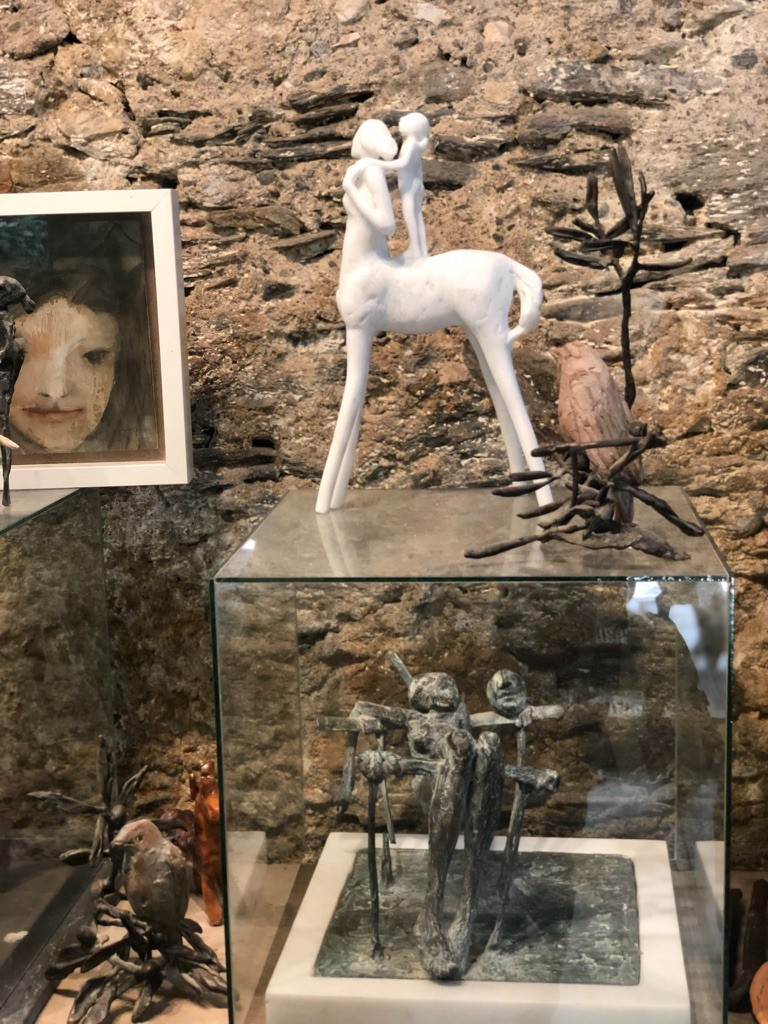 Veronica uses new techniques to create centaurs with thin legs
Producer: Sarah Monk
Sound edit and design: Guy Dowsett
Music: all courtesy of Audio Network
Shifting View 4 3596/11, James Copperthwaite, Jonathan Buchanan

La Chica Colombiana 3 1514/24, Tim Devine, Leonardo Ceballos Infante

The Orange Tan 3408/6, Mark Allaway, Jeff Lardner

Southern Lights 2165/6, Terry Devine-King, Paul Clarvis