Neil Ferber:

Carvers or modellers
30 June 2021 | 23 minutes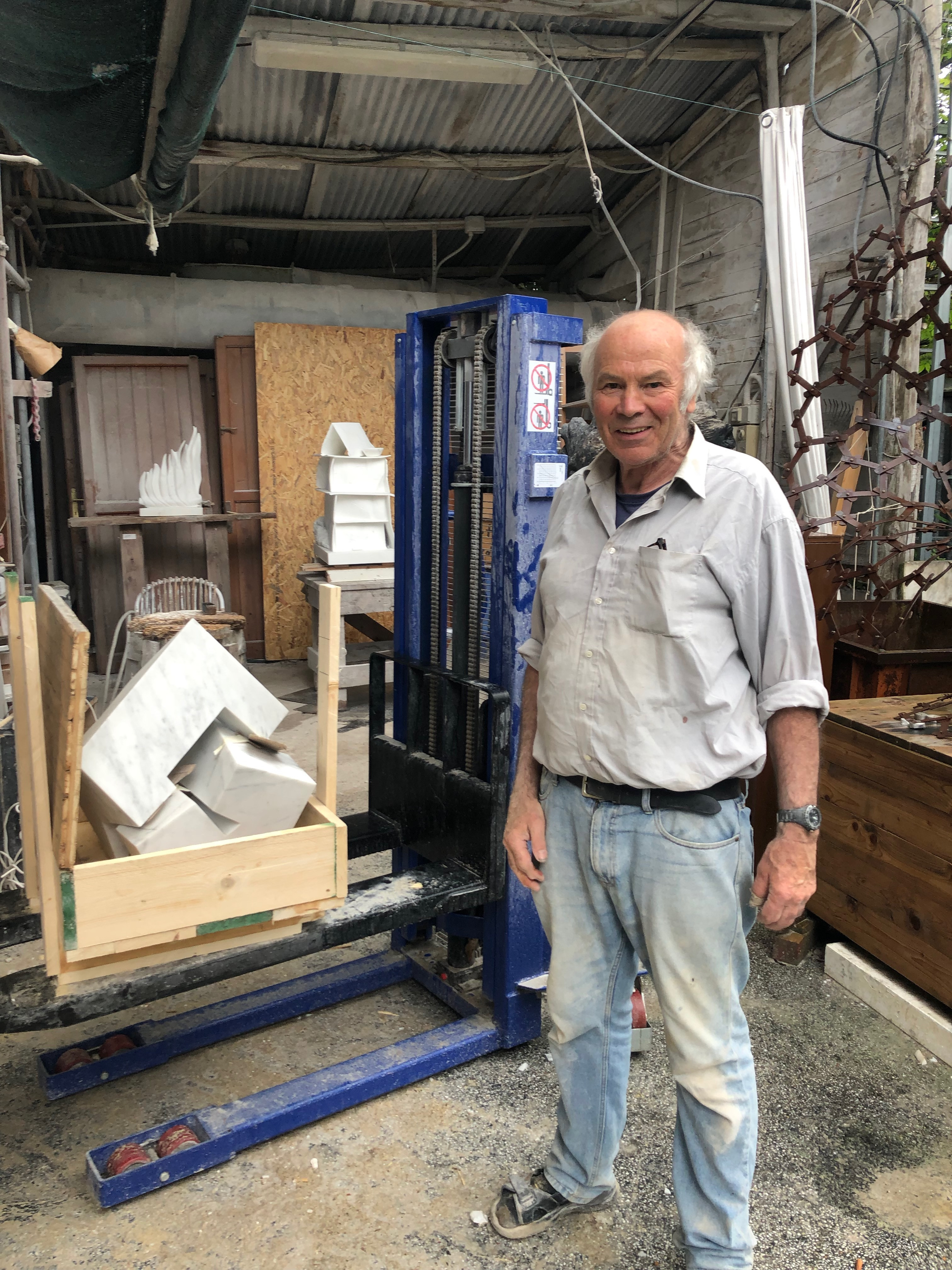 Neil Ferber packing up at La Polveriera studios, 2019
Born in Wales, Neil Ferber started his creative life making models and objects in his parents' garden shed. After art college he made his way to Italy with his wife, writer Kathleen Jones, where he discovered the artist community working in marble and based himself in several of the studios there. At the time of our interview he was packing-up from Studio La Polveriera in Pietrasanta and now mainly works in Cumbria at his Mill studios.
Neil's sculptures are abstract and often architectural or geometric in form, initially created in clay or wax before being cast in a variety of more permanent materials. He composes fully three-dimensional pieces where no one view dominates, all being of equal interest. Neil's work is held in private collections in Italy, Sweden, England and the USA.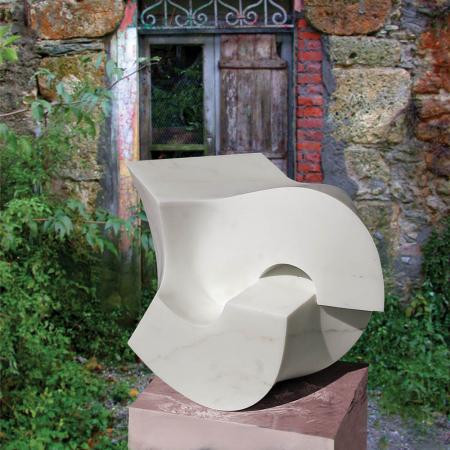 Neil Ferber, Lock, marble, 40 × 40 × 42 cm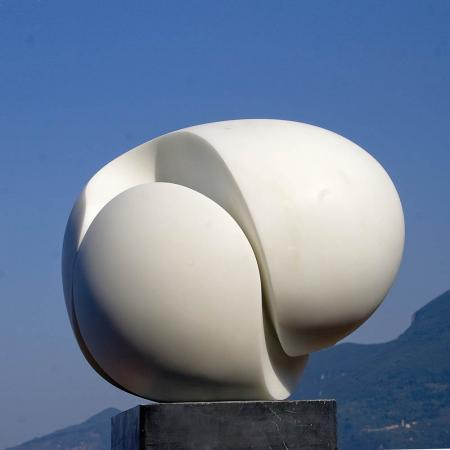 Neil Ferber, Split Sphere, marble, 42 × 38 × 38 cm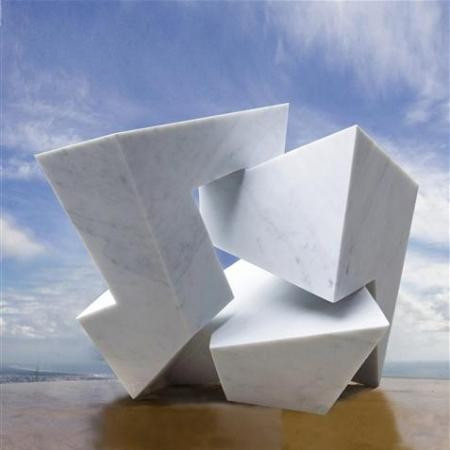 Neil Ferber, On Edge, Carrara marble, 47 × 49 × 43 cm
Neil Ferber, On Edge, steel
Neil speaks of his friendship with Italian-born Fiore de Henriquez in Peralta. She was sculptor to the famous, a flamboyant character and proud hermaphrodite who created portrait sculptures of John F Kennedy, Igor Stravinsky and the Queen Mother and is credited for introducing Cubist sculptor Jacques Lipchitz to Pietrasanta. In love with clay, a film of her life by Richard Whymark, tells more of her story.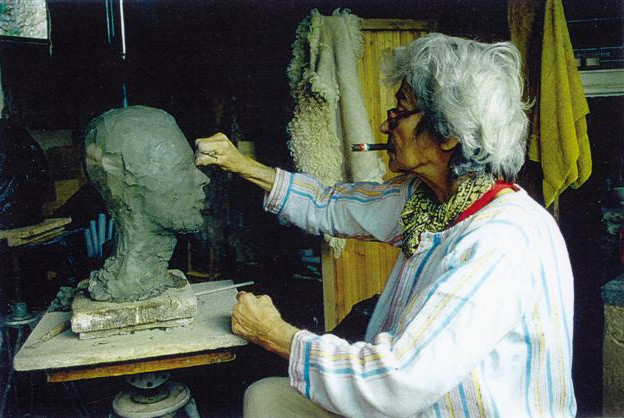 Fiore de Henriquez. Photo: Kathleen Jones
Our interview took place in il CRO di Pietrasanta, an historic workers' restaurant which has fed generations of artisans and remains a meeting place for artists. On the walls frames have been painted in which artists can sketch their contributions, while live music nights are a popular fixture here.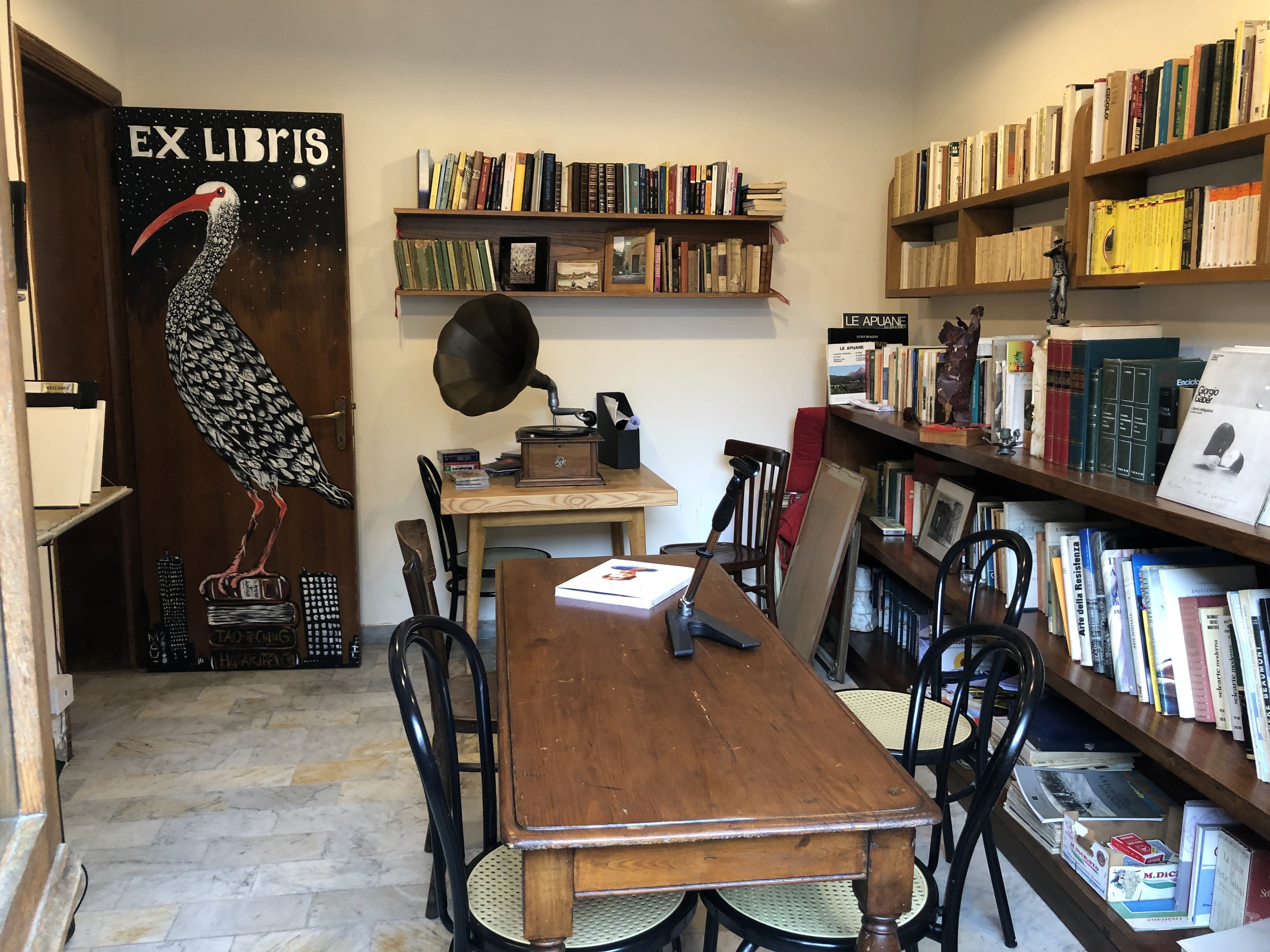 Library in il CRO di Pietrasanta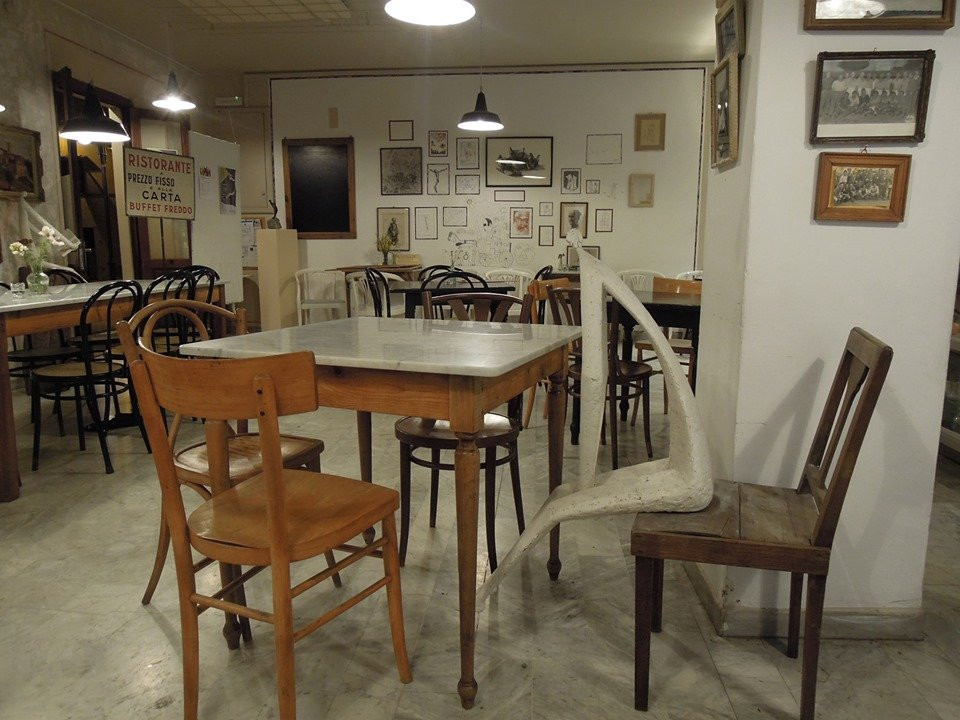 Il CRO di Pietrasanta. Photo: Il CRO di Pietrasanta
Producer: Sarah Monk
Sound edit and design: Guy Dowsett
Music: all courtesy of Audio Network
Rose 1229/8, Gareth Johnson

Walking on the Cool Side 987/1, Paul Mottram