Rita Meier:

Walking on marble
17 June 2020 | 22 minutes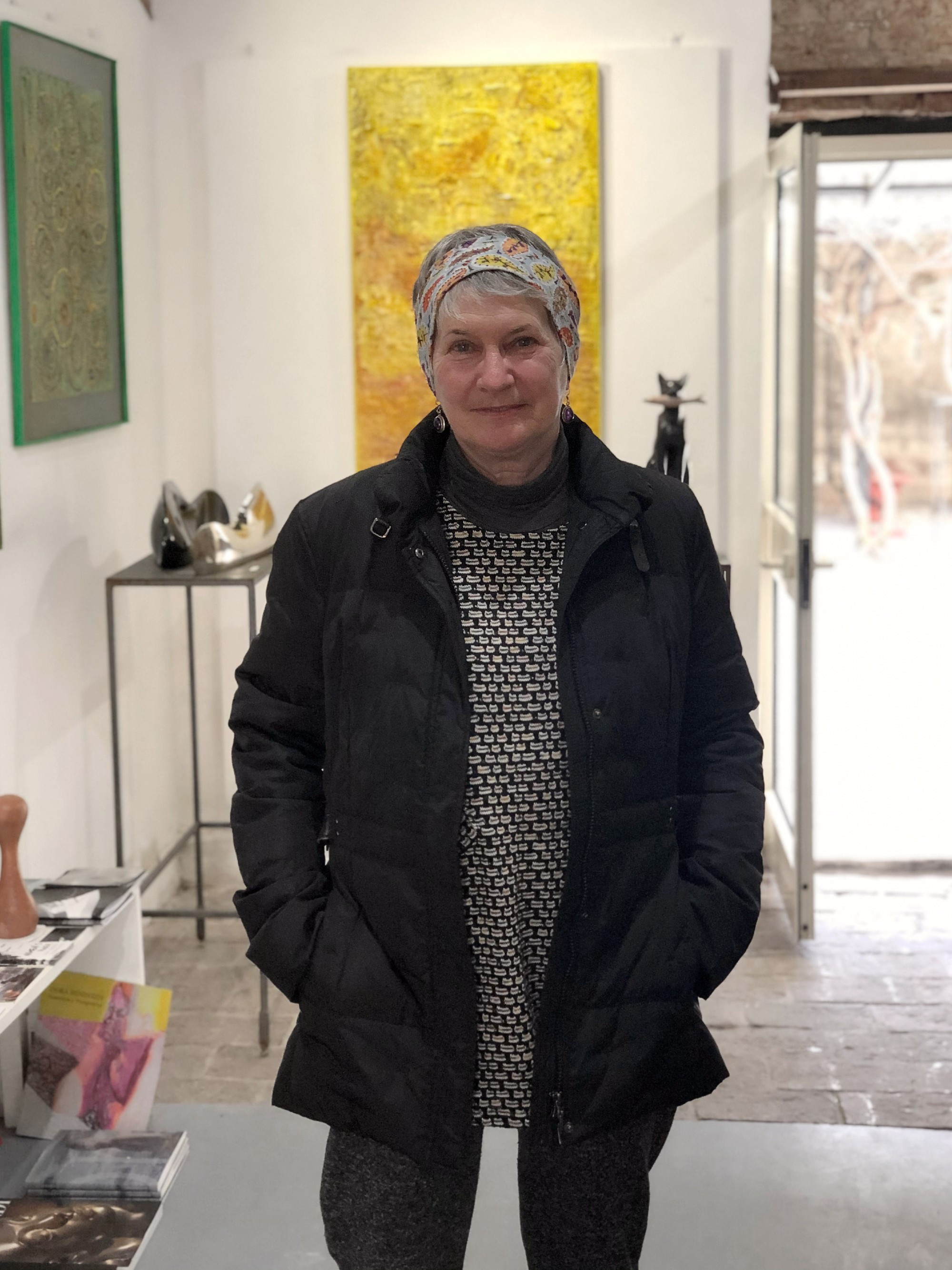 Rita inside INTRECCIArte gallery
Rita Meier learned the direct carving technique from artisans and the international community of artists in the studios around Pietrasanta. In this episode she talks about the grades of hardness of various stones and describes the process of carving.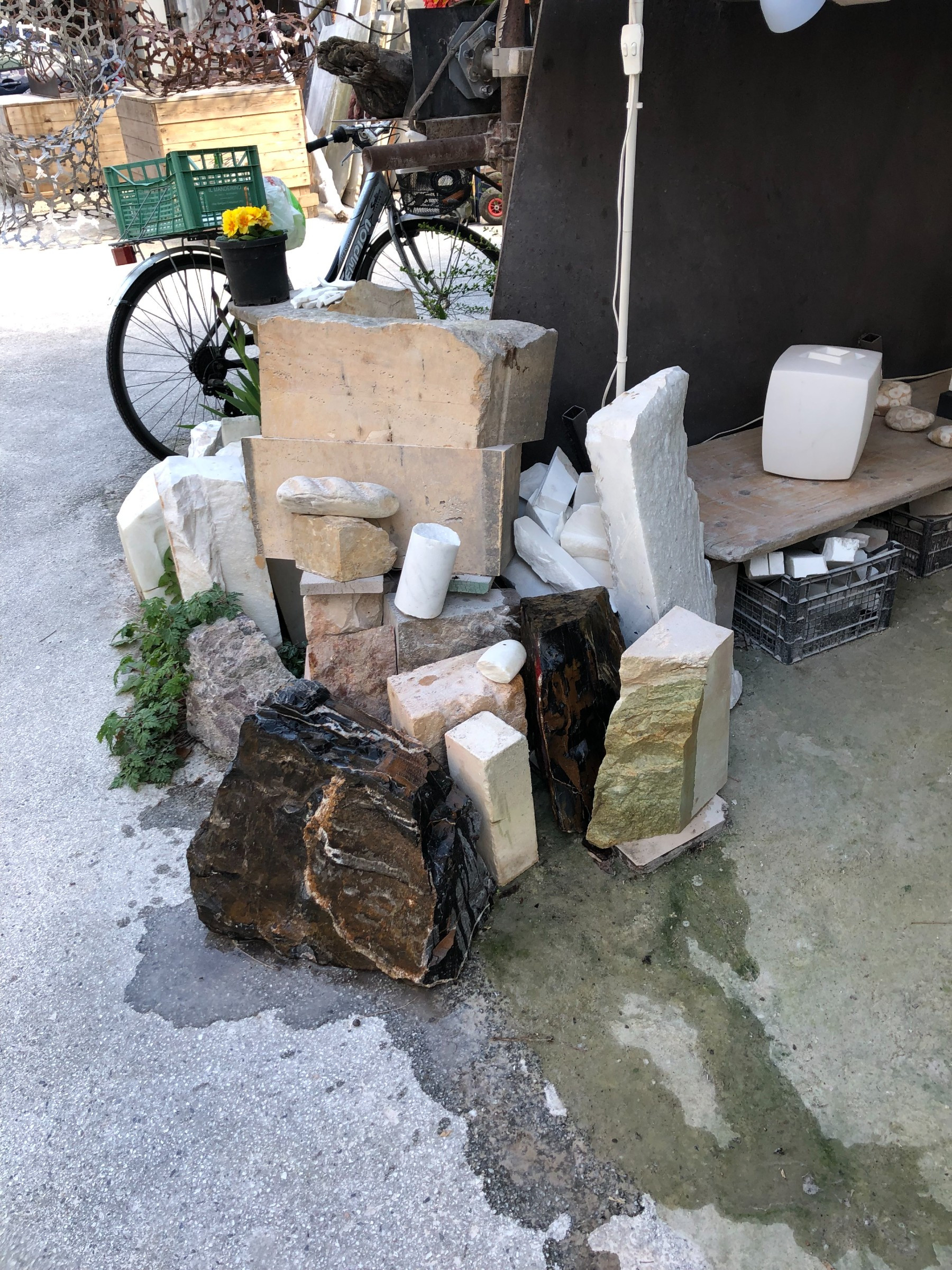 Rita's rocks at La Polveriera studios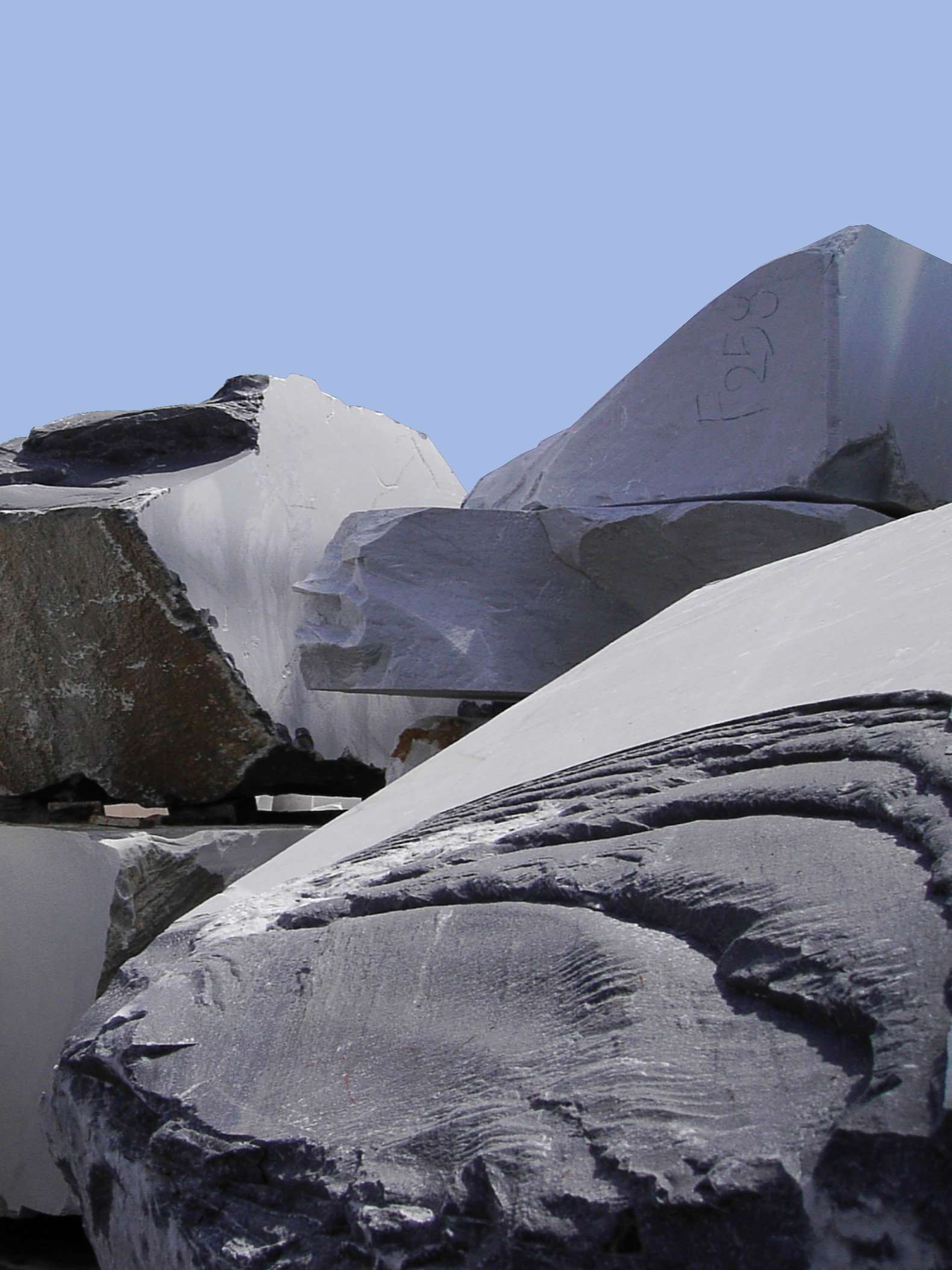 Inspired by organic shapes, Rita discusses her Seedpod series which she sees as the carriers and protectors of future lives, always perfectly adapted to survive in their environment.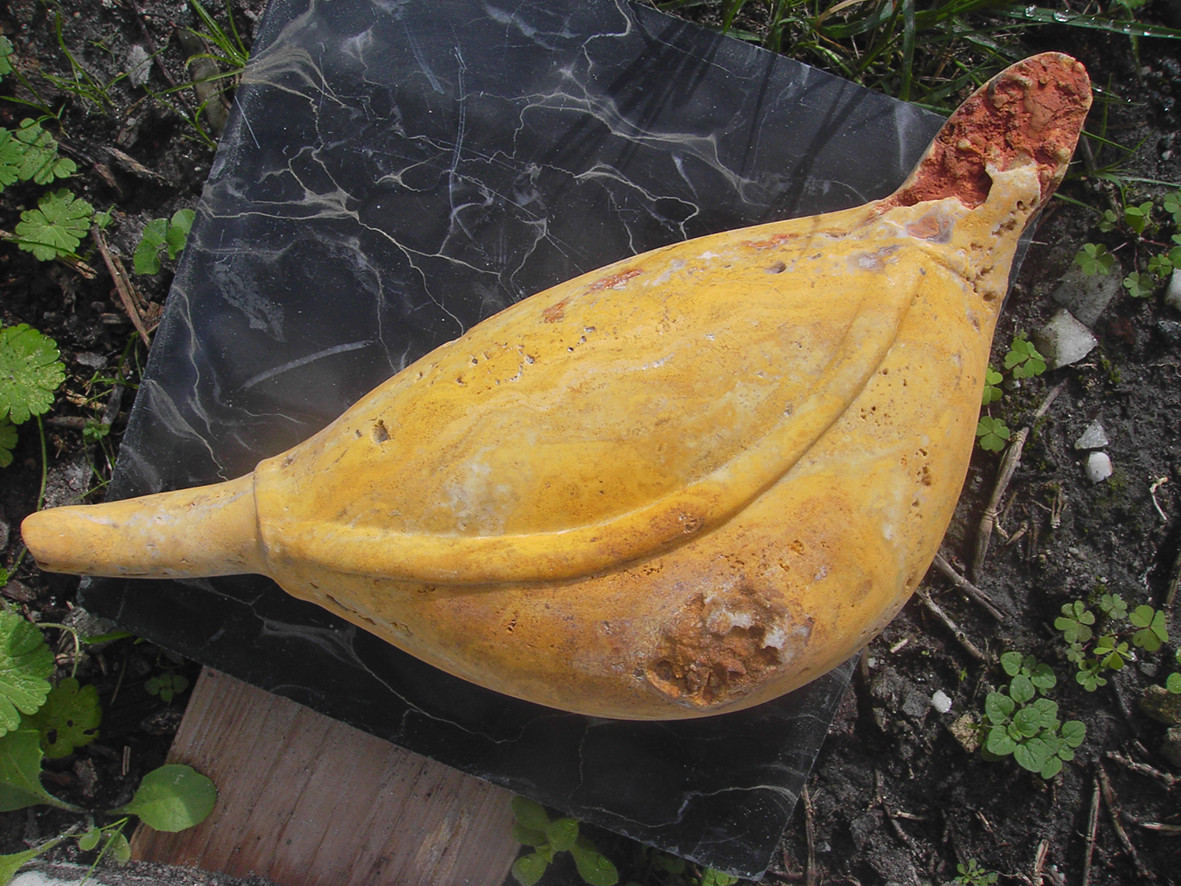 Rita Meier, Seedpod 14, Iranian travertine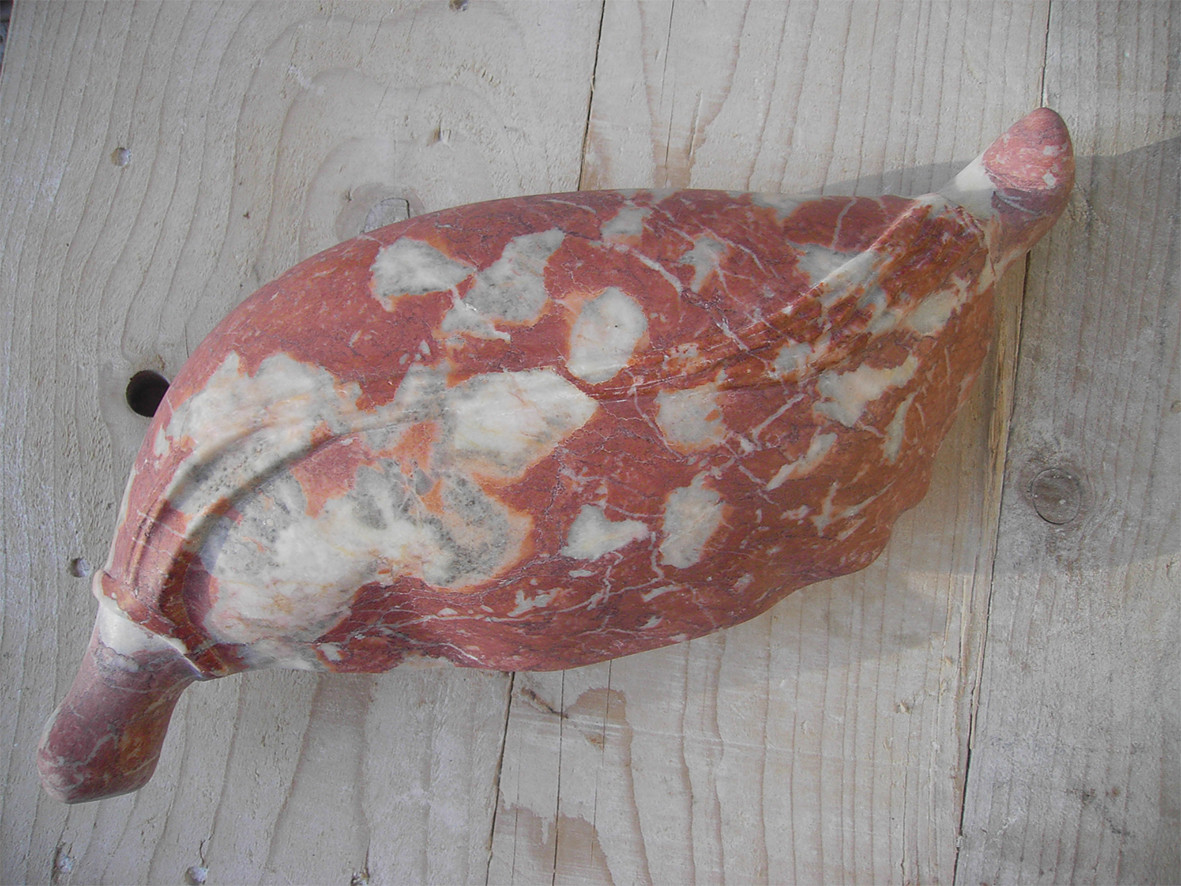 Rita Meier, Seedpod 13, French red marble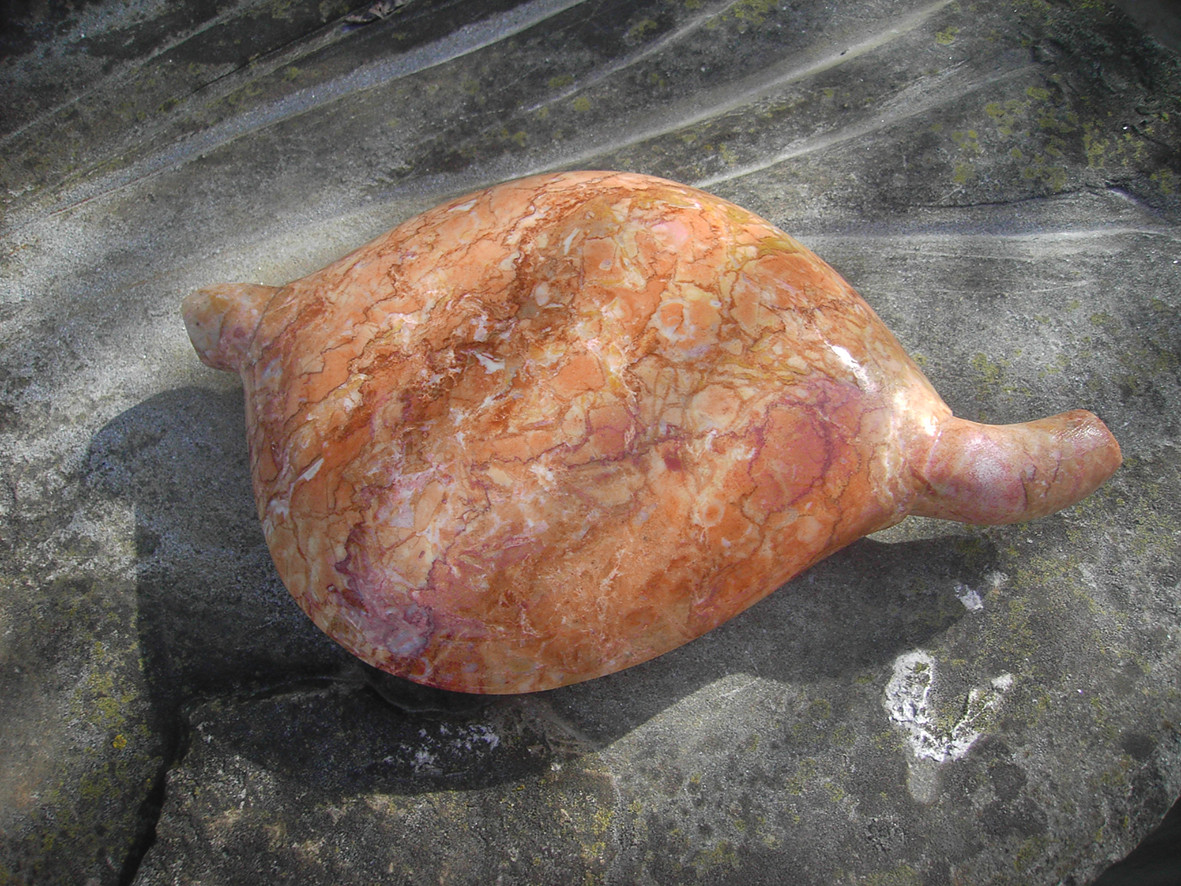 Rita Meier, Seedpod 15, Porto Santo di Verona marble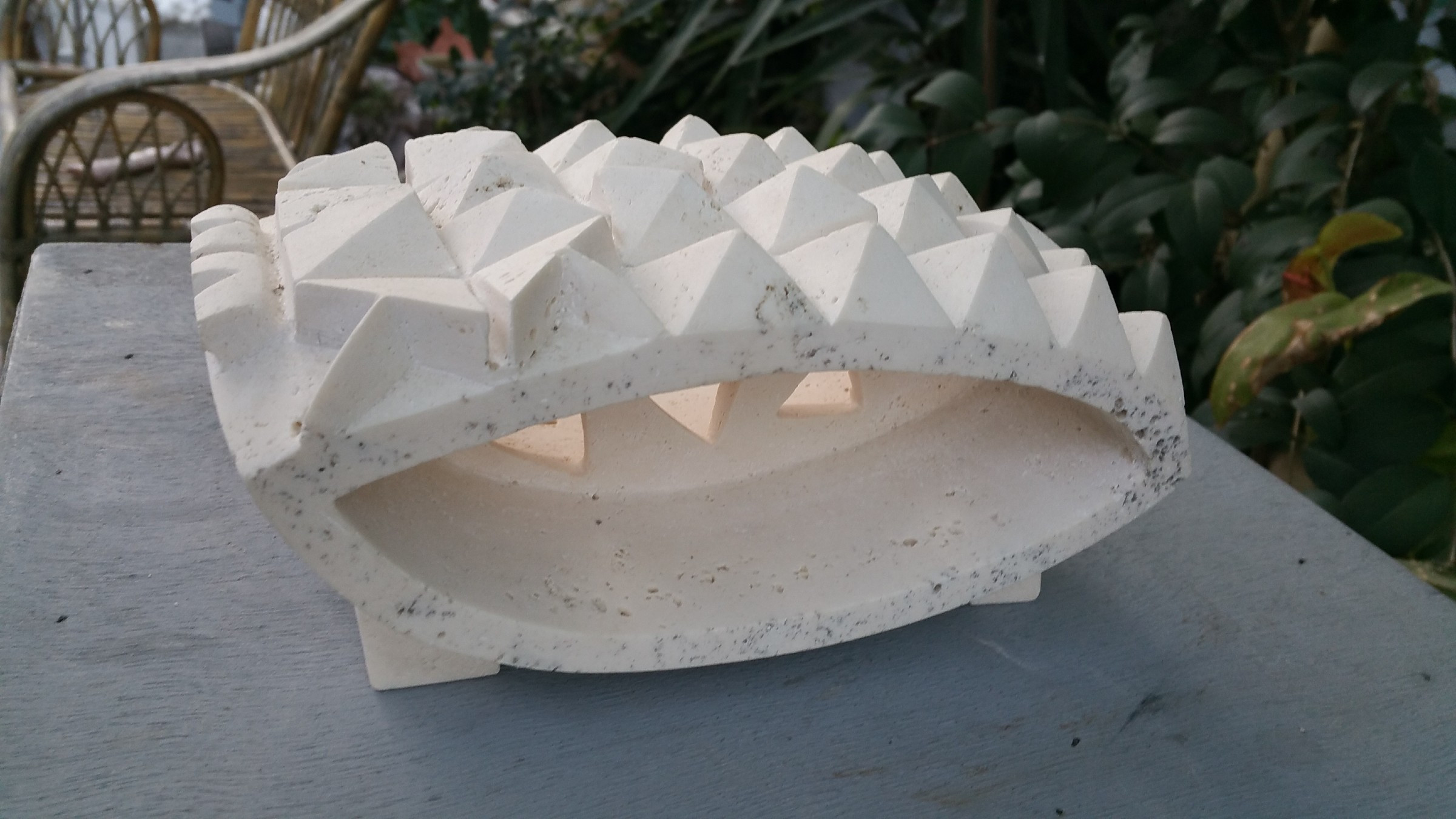 Turtle, Roman travertine
Rita describes her fascination for limpets, very old creatures that cling to almost anything while cleaning the water they live in. She loves their shapes and wanted to carve them into the surface of marble, as they appear in nature.
'It started out with leftover pieces of statuario,' she says. 'Since they were not cut but removed manually with one blow of the hammer, the crystalline surface remains untouched, looking like snow glittering in the sun.'
She had the idea to carve limpet fossils on some river rocks of marble she had, adding a natural iron-coloured patina. Though fossils don't appear naturally in Carrara marble, Rita played around and carved 'fossils' into the marble so that they look almost real.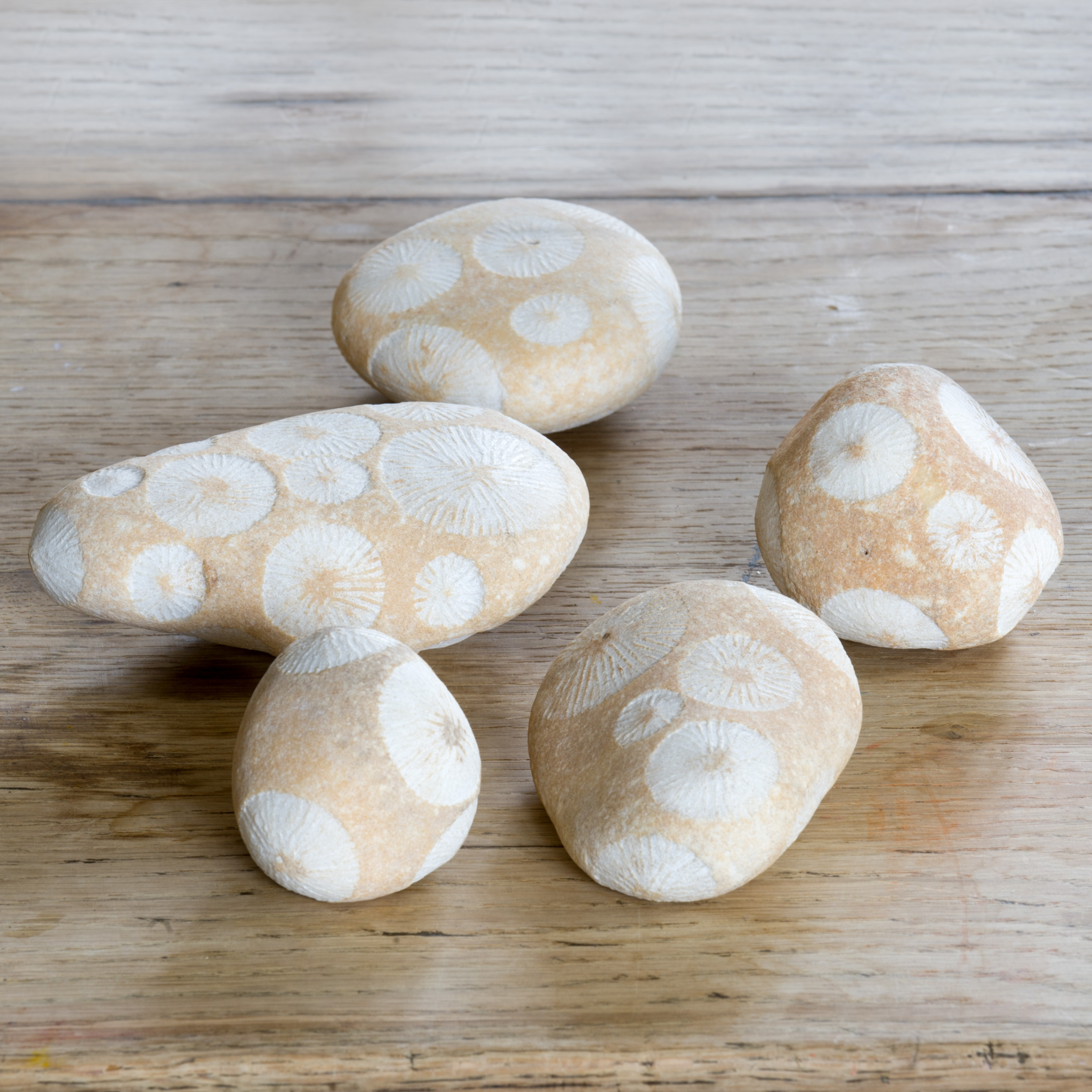 Rita Meier, River Rocks with Limpets, statuario marble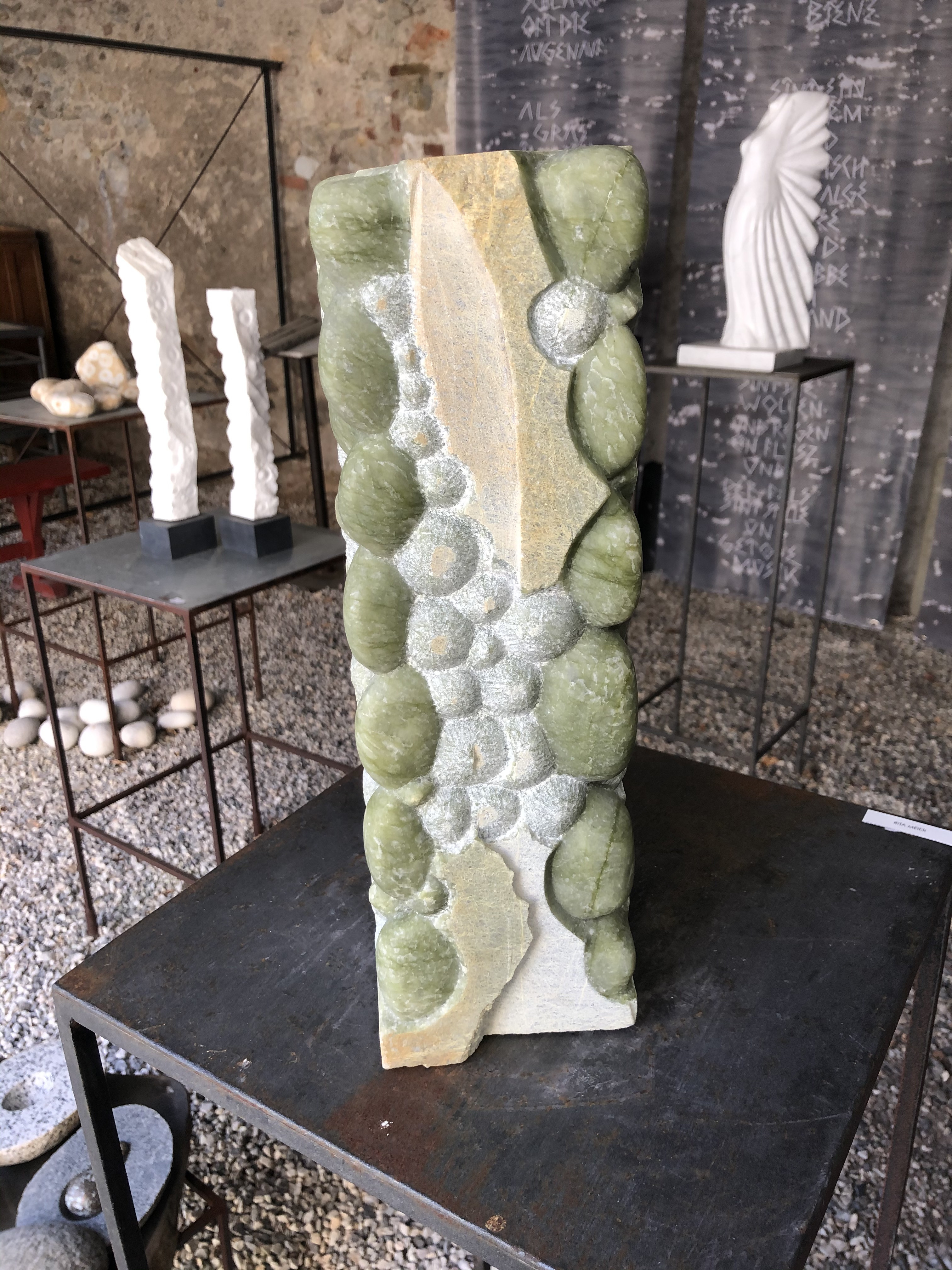 Rita Meier, Limpets, Verde Ming Chinese marble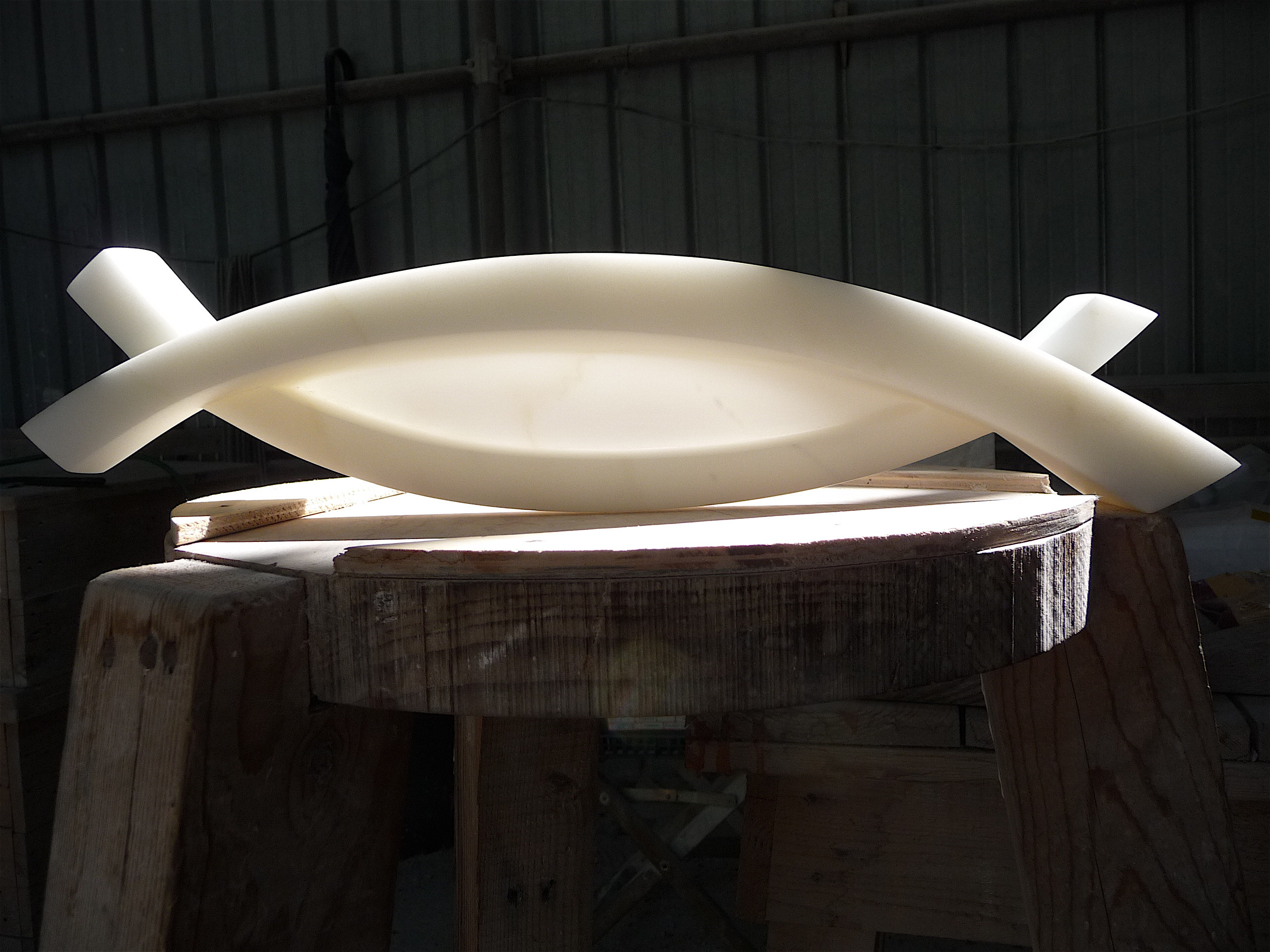 Rita Meier, Space Between, statuario marble
Rita reflects on the history of marble carving in and around Pietrasanta delving back to Napoleon's sister and the start of the Henraux business, through the artists of the 1970s and 1980s to the impact of todays health and safety rules. She recalls the days of artists working barefoot and artisans wearing newspaper hats.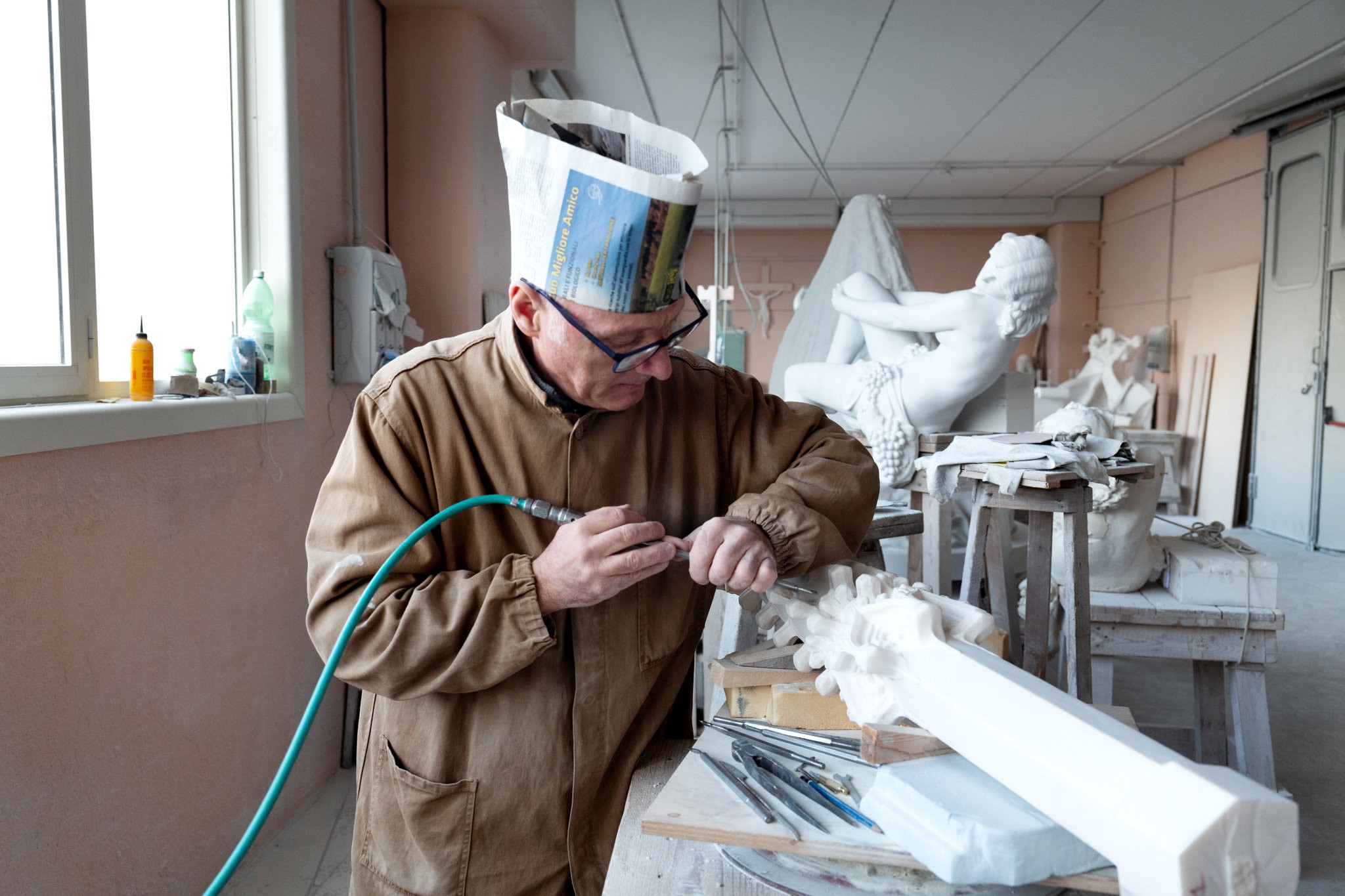 A Cervietti artisan wears a traditional hat created from folded newspaper to keep marble dust out of his hair while working. Photo: Clara Vannucci, the New York Times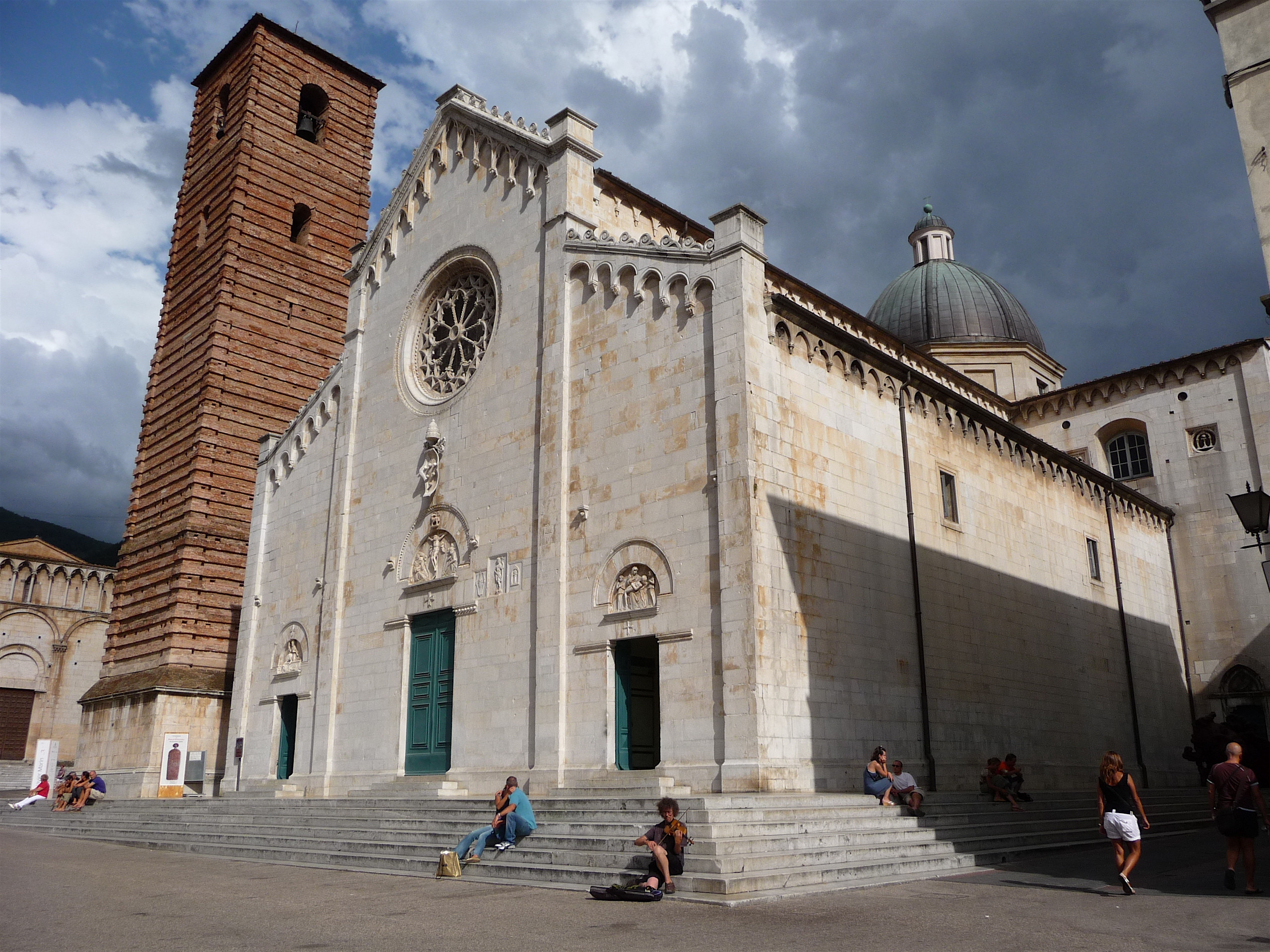 Tourists relax on the steps of the Duomo in Pietrasanta, the Collegiate Church of San Martino
Rita is a member of INTRECCIArte, a gallery in Pietrasanta, which shows national and international artists on a regular basis together with the member artists.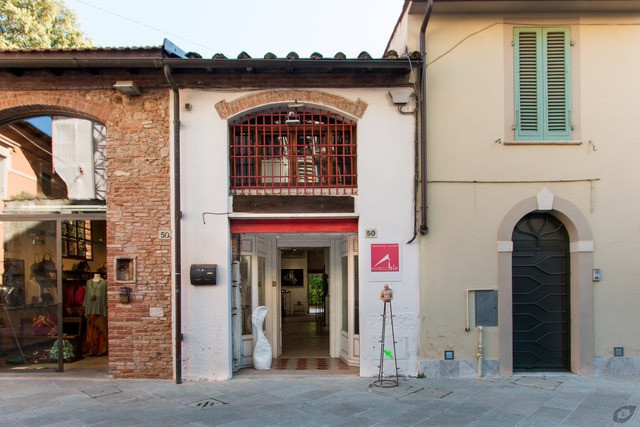 Exterior of INTRECCIArte, Pietrasanta
instagram.com/ritameiersculpture/

instagram.com/INTRECCIArte_pietrasanta
Above and in the episode, references are made to:
Napolean's sister, Elisa Bonaparte
In 1820, Jean Baptiste Alexandre Henraux, in collaboration with Marco Borrini bought part of the stunning peak of Monte Altissimo and dedicated himself to the reopening and expansion of the quarries there. Prestigious orders came in including marble used for St Isaac's Cathedral in St Petersburg (1845) and the basilica of San Pietro in Vaticano (1962)
Rita mentions her friend's cousin who first invited her to visit Pietrasanta. This is Neal Barab who has also recorded an episode for Materially Speaking.
Producer: Sarah Monk
Edited by Duncan Thornlea at MAP studios.
Music: Acoustic Mountains and Streams, by Zday, from Pond5