Sollai Cartwright:

Inspiration from everywhere
31 July 2020 | 24 minutes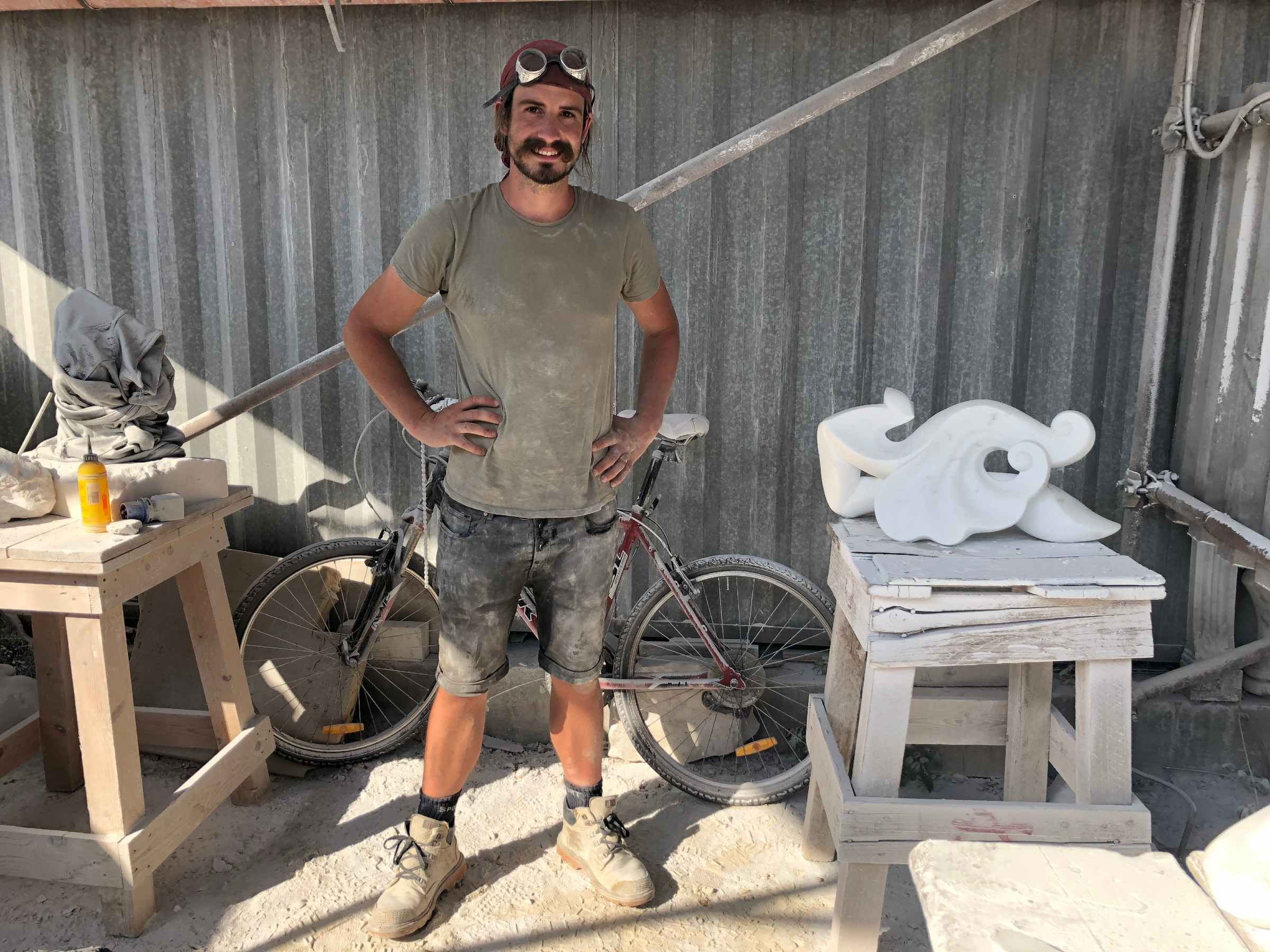 30-year-old Sollai Cartwright takes inspiration from everything around him, creating both abstract and figurative work.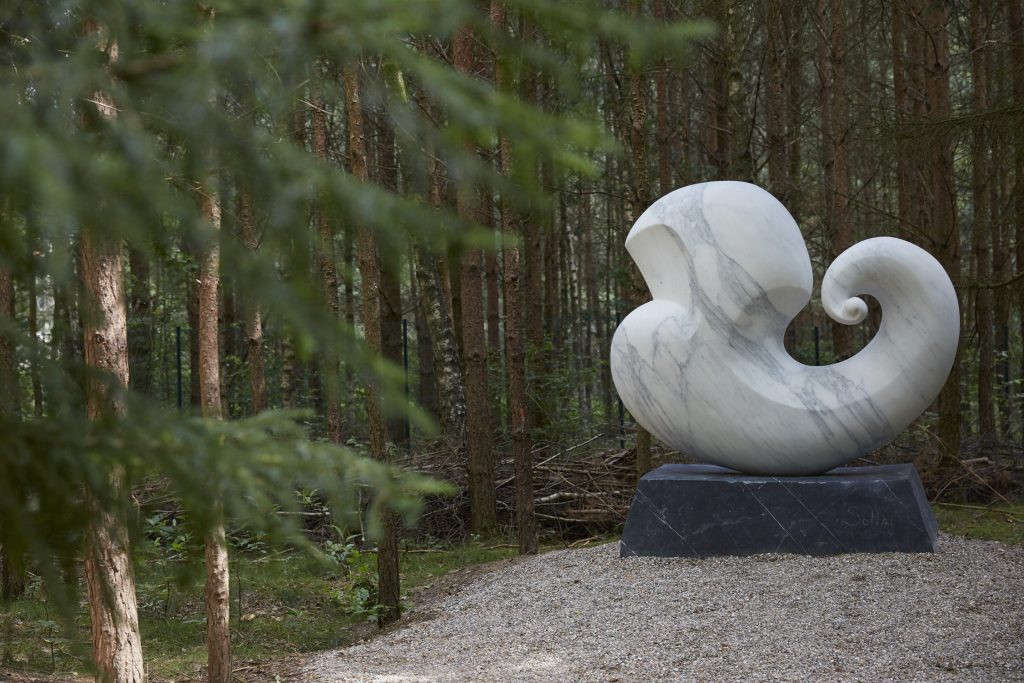 Sollai Cartwright, Ula, 2016, white Carrara marble with Spanish black marble base, 189 × 210 × 80 cm
Sollai talks about his favourite stone, Bianco P, and how it responds to chisels while holding its form. He speaks about the historical resources of the area around Pietrasanta and of the extensive range of historical tools available, especially at the renowned Milani Tools shop. He describes how each tool has a different relationship with a different stone.
In 2019, Sollai exhibited at Sculpture by the Sea, Cottesloe and Bondi and had a solo show at Harvey Galleries in Mosman, Sydney, Australia.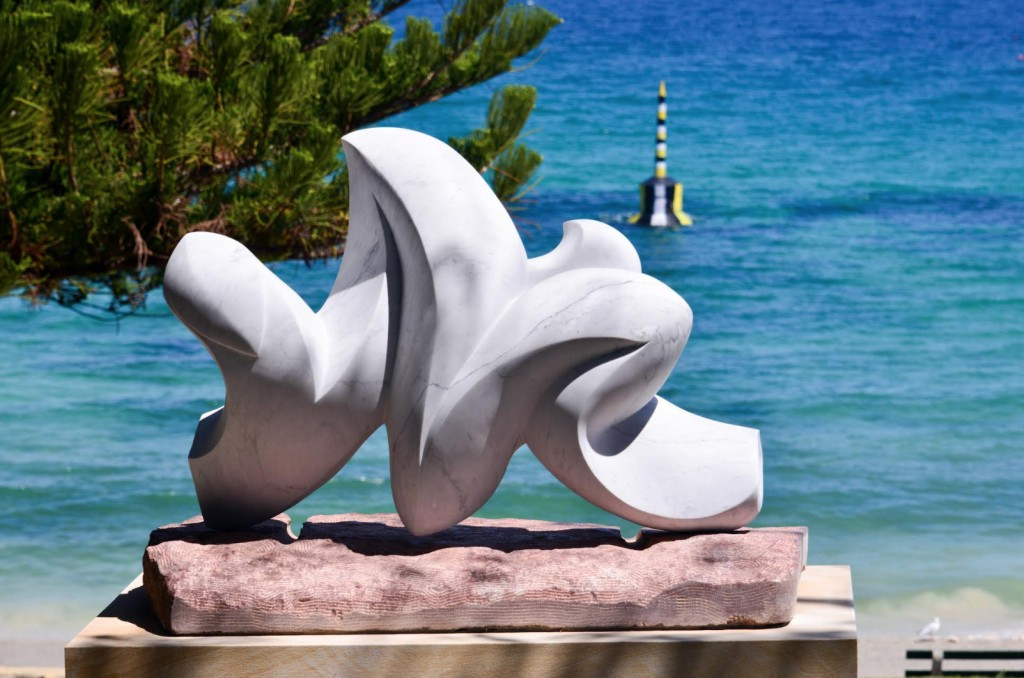 Sollai Cartwright, Bird in flight, 2018, white Carrara marble with red marble base, 74 × 30 × 92 cm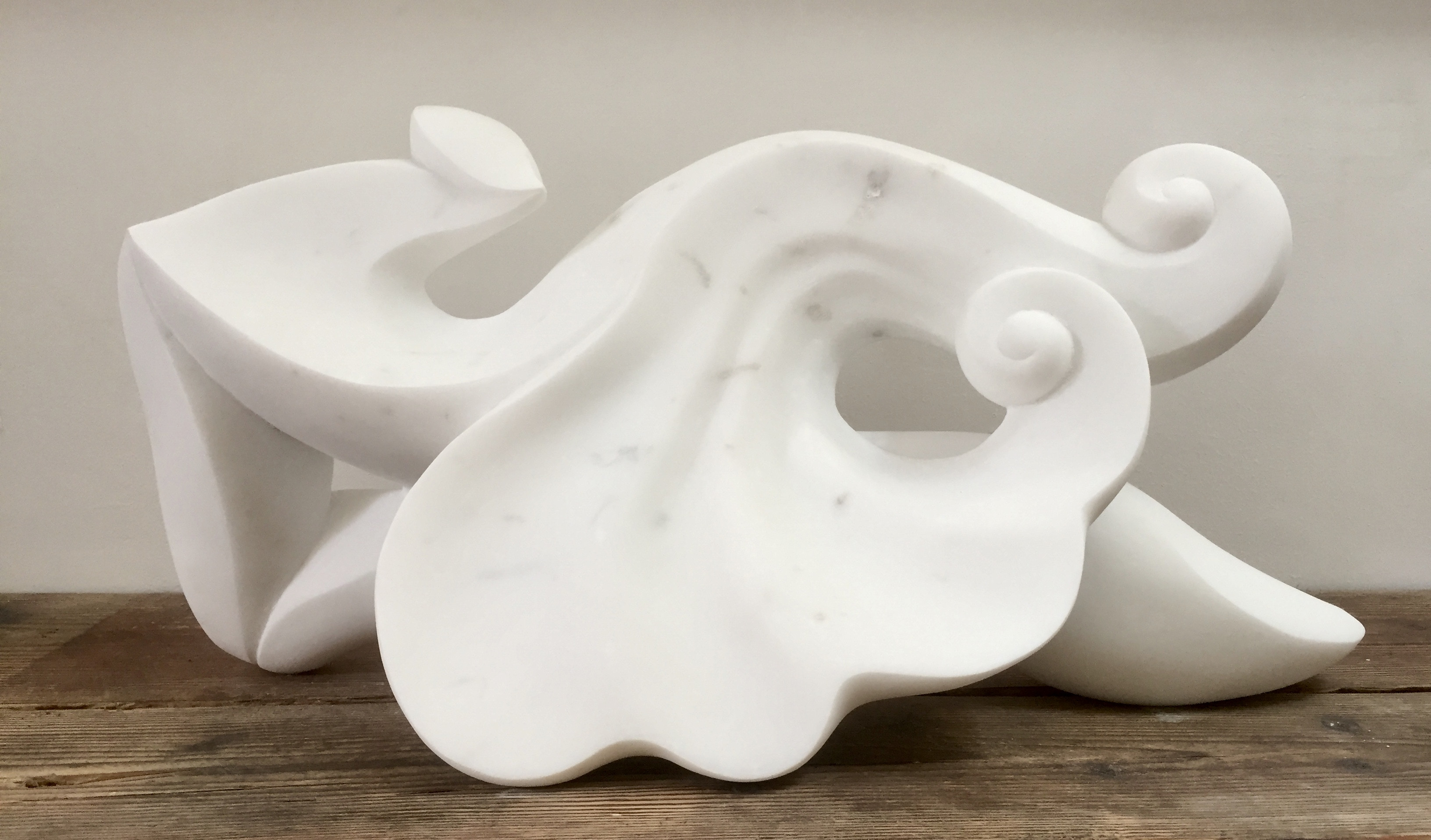 Sollai Cartwright, Dreamer, 2019, statuario marble, 31 × 63 × 21 cm
From the age of seven, Danica, who would go on to marry Sollai, trained as a gymnast and trampolinist, later becoming an acrobat with Cirque du Soleil where she and Sollai met. She explains a little about their team work approach with her doing the management and marketing of his art.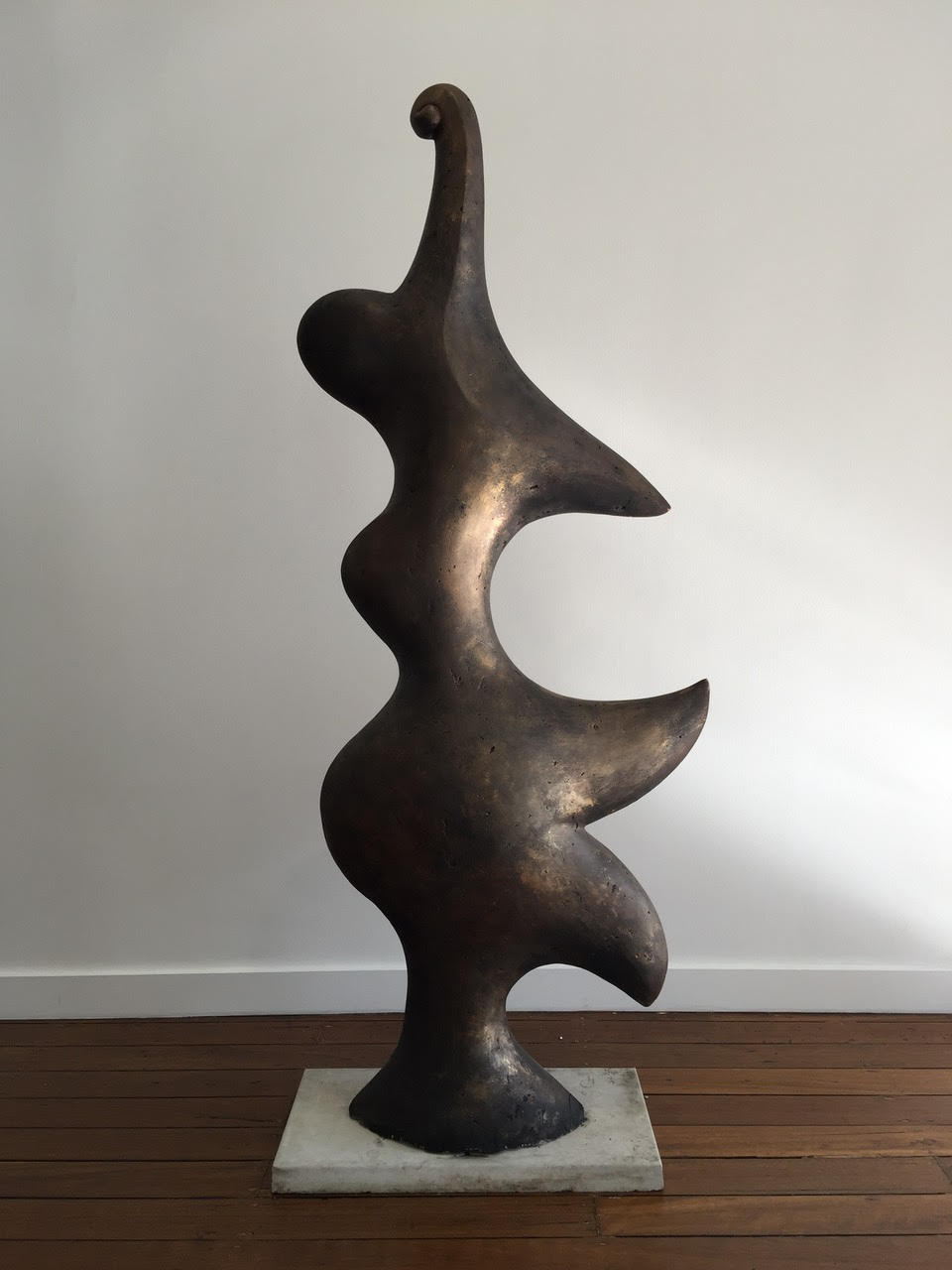 Sollai Cartwright, Dancer by the sea, 2019, bronze, 166 × 70 × 18 cm
Sollai mentions the power of having a mentor and cites the guidance he received from Douglas Robinson, a Canadian sculptor who has also spoken to Materially Speaking.
Sollai comes from a family of artists and you can hear the stories of his father, Michael Francis Cartwright; mother, Shona Nunan and brother, Jacob Cartwright all on Materially Speaking. In 2018, along with the rest of his family, he showed his work in Australia House, London in an exhibition that celebrated a centenary since its construction on the Strand.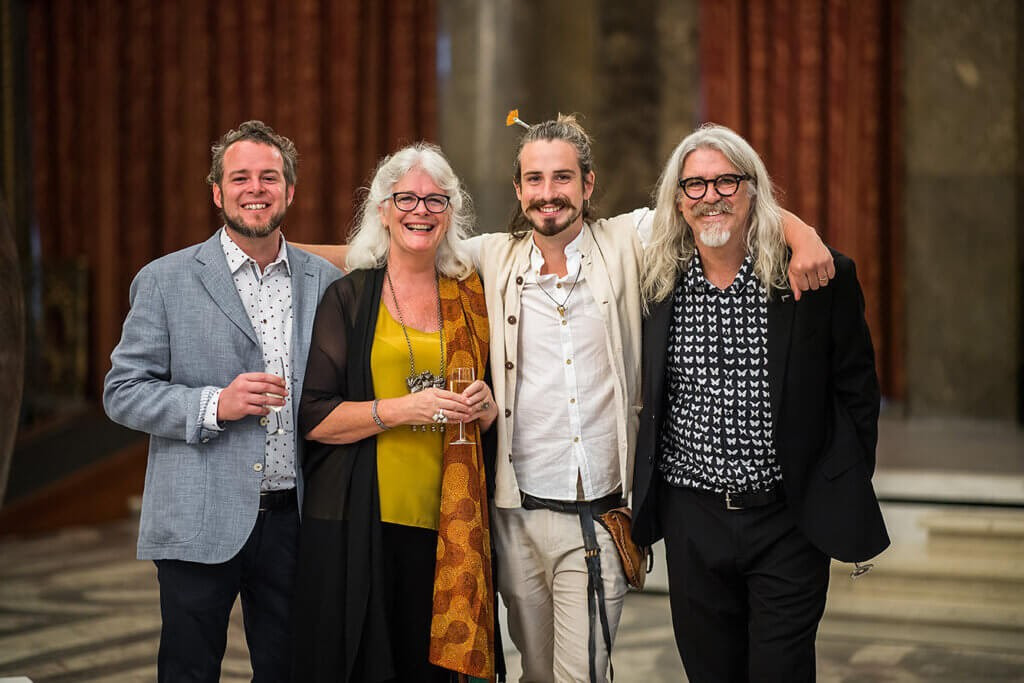 All in the family: (from left) Jacob, Shona, Sollai and Michael
Producer: Sarah Monk
Sound edit/design: Guy Dowsett

Music from audionetwork.com:
Below The Surface, Rob Kelly and Duncan Pittock

Under Waterphone, Rob Kelly and Duncan Pittock

Bottom Of The Sea 2, Paul Ressel