Douglas Robinson:

The stone spoke
8 April 2020 | 26 minutes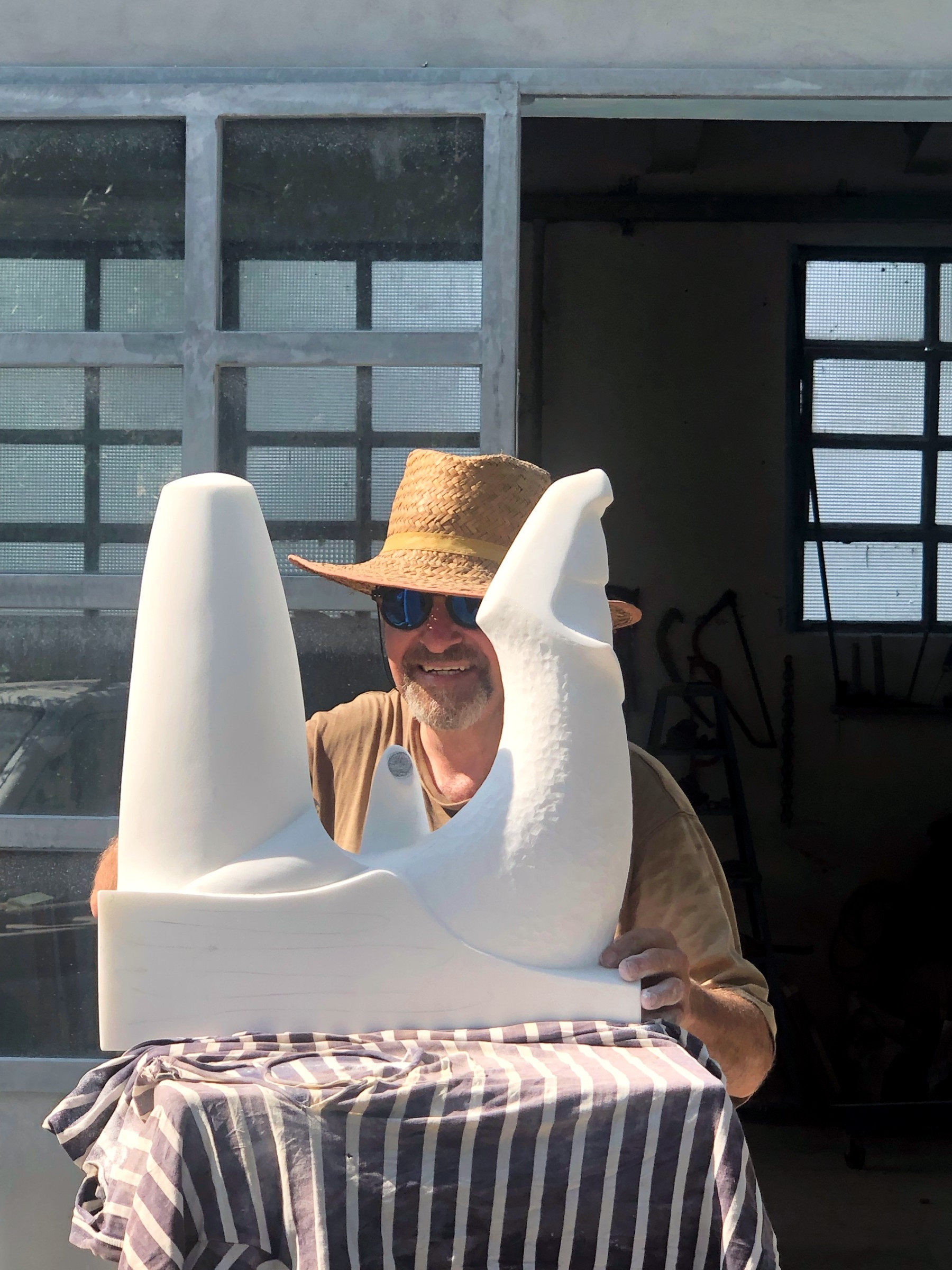 Canadian, Douglas Robinson arrived in Pietrasanta in 1979 to learn from the artisans. He worked with Jørgen Sørensen and took to stone as his main medium for expression. He explains how the support network for the marble industry makes the area unique for artists to work in.
Douglas talks about the enormous range of stone available and why artists are particularly drawn to work with the famous white marble of Carrara. He recommends the cemetery in Genoa, northern Italy, as a place to see the detailed work of artisans which has lasted for centuries.
Douglas has just moved studio. He tells Sarah what's so special about it and why he's so happy with his new out-of-town workplace.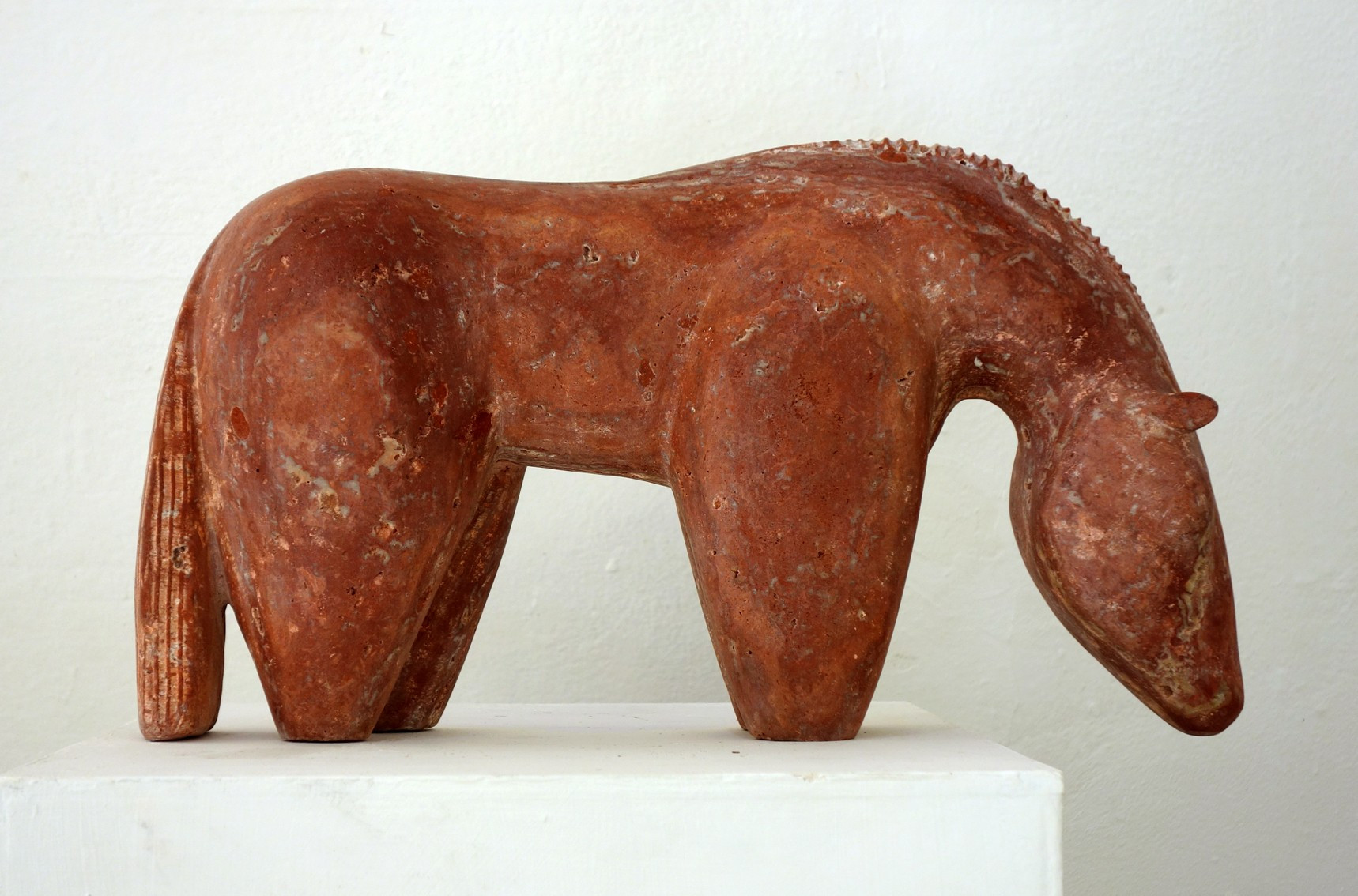 Douglas Robinson, Cavallo Rosso. Photo: Camila Turriani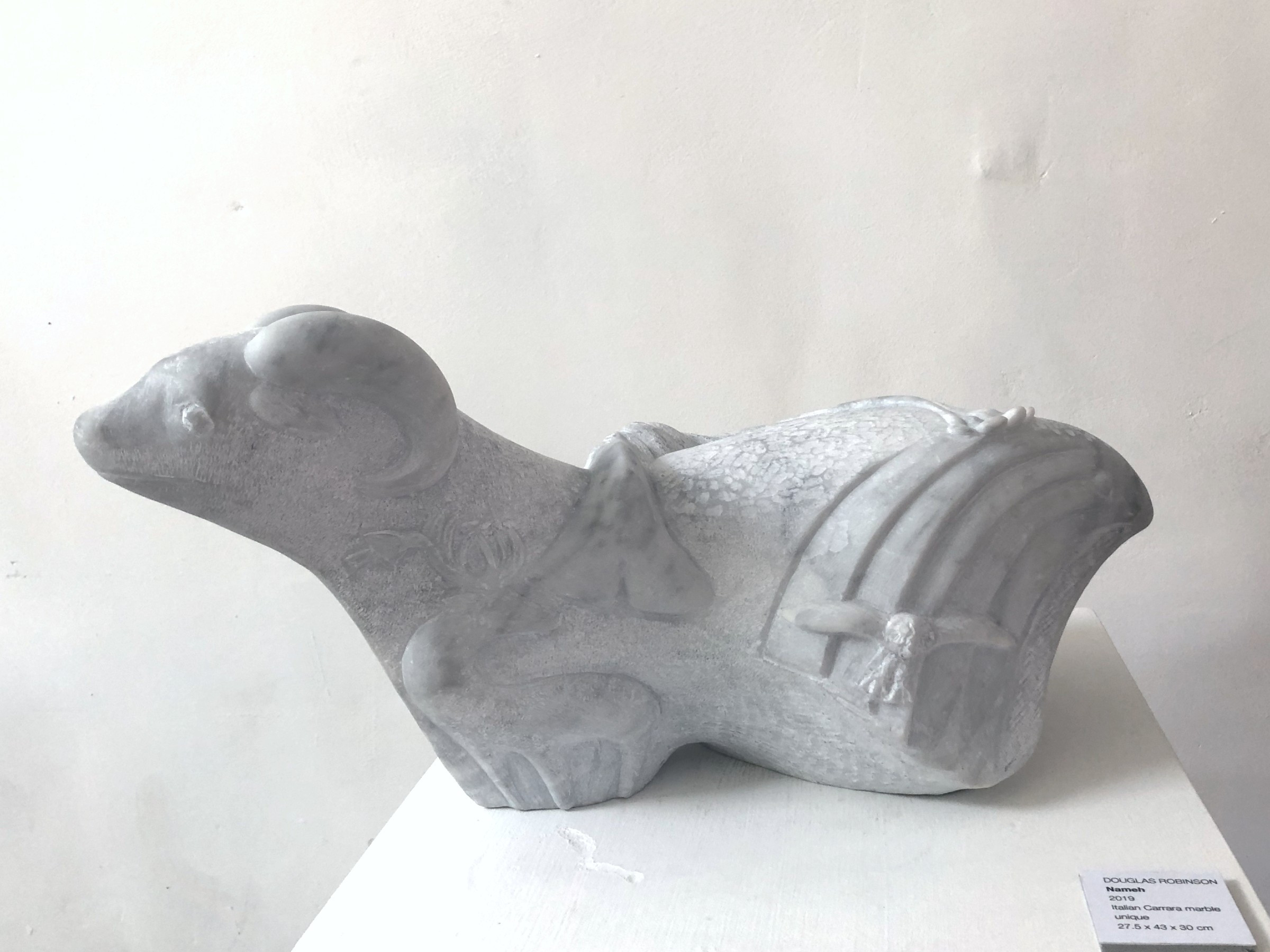 Douglas Robinson, Nameh (Noah's Wife), 2019. Photo: Camila Turriani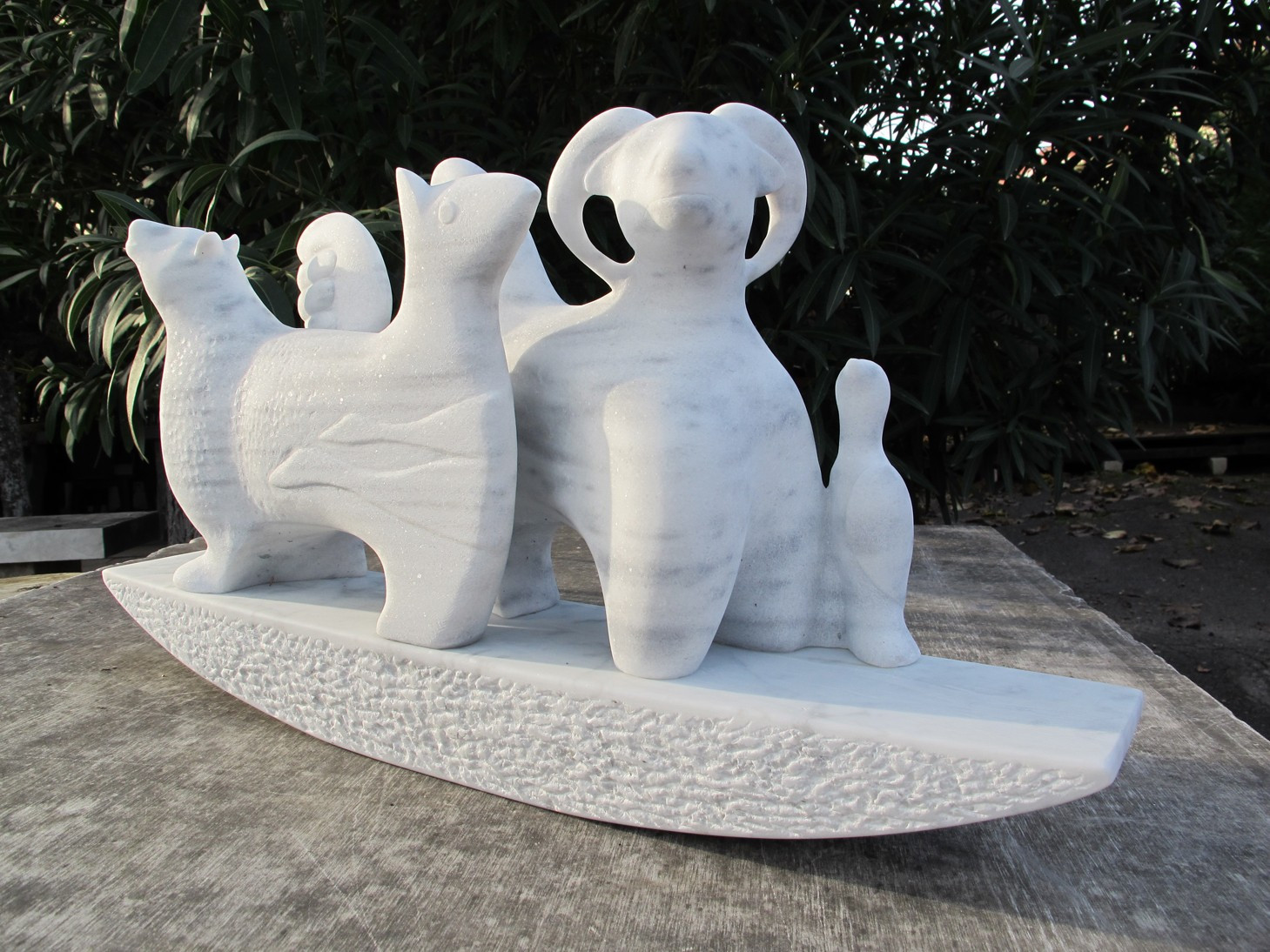 Douglas Robinson, Animal Ferry. Photo: Camila Turriani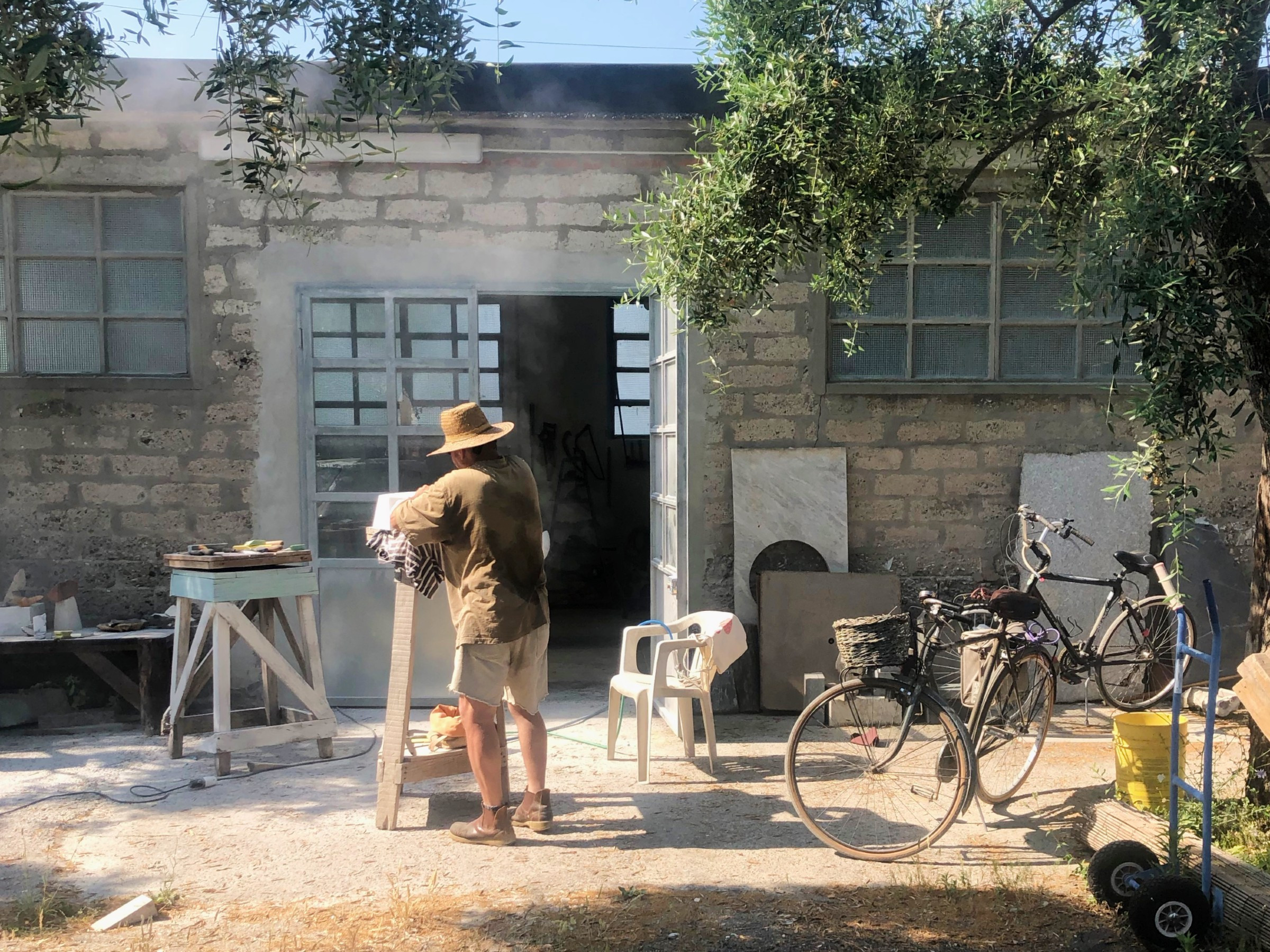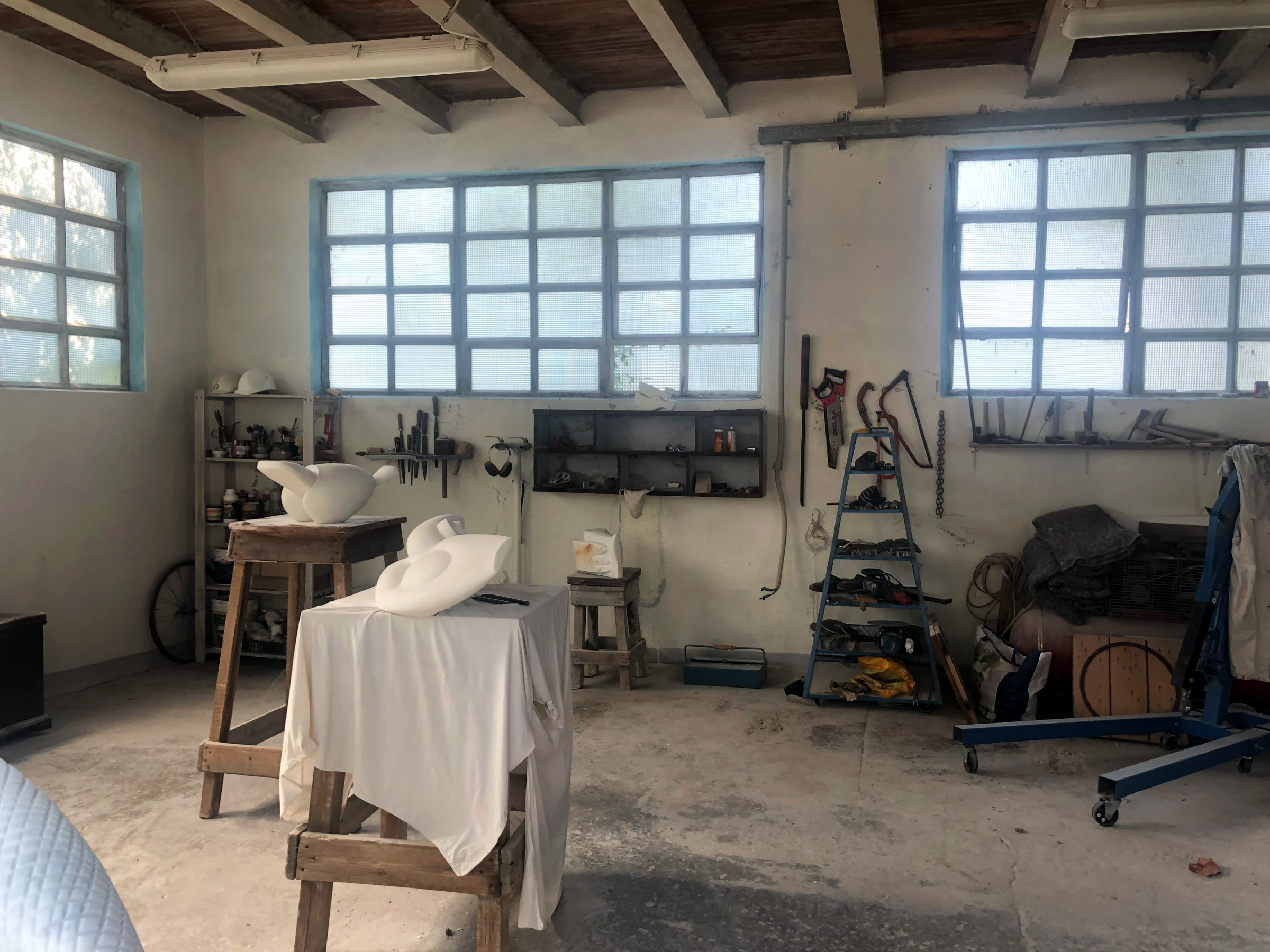 During the episode, Douglas refers to a number of artists:
Jørgen Haugen Sørensen (1934–) born in Copenhagen, one of Denmark's most celebrated sculptors
Isamu Noguchi (1904–1988) Japanese-American artist and landscape architect
Esther Lapointe (1947–1980) Canadian sculptor who worked in Pietrasanta for ten years in the 1970s
Sem Ghelardini (1927–1997) master marble carver and founder of Studio Sem
Jean Robert Ipousteguy (1920–2006) French sculptor

La Pietà statue by Michelangelo, depicting Jesus on the lap of his mother, Mary.