Flavia Robalo:

Dreaming
20 December 2021 | 20 minutes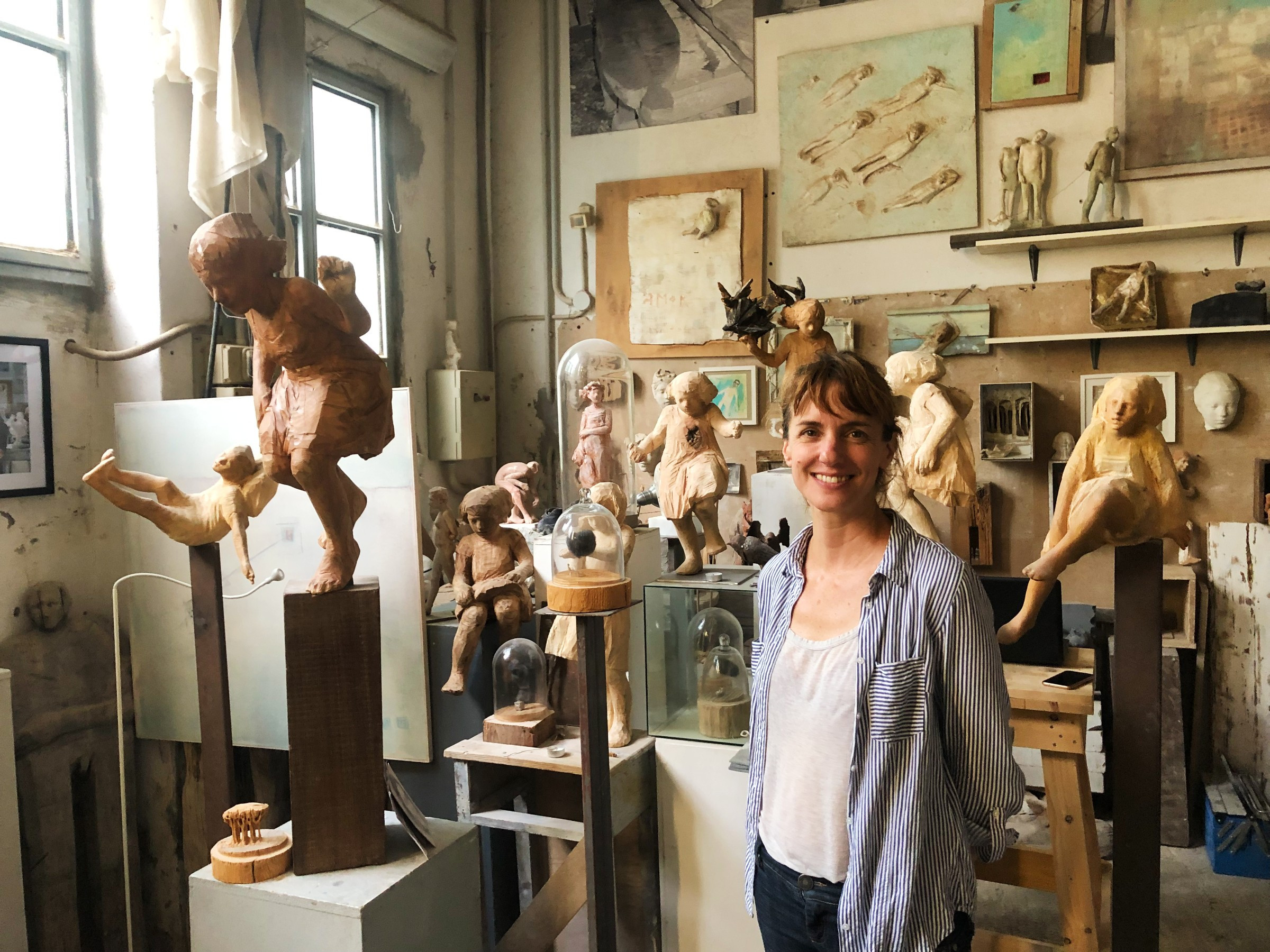 Flavia with many of her wooden sculptures at La Polveriera studios
From a very young age Flavia drew and painted. She was always asking everyone around her for paper and colours because drawing was her language and her refuge. It was her way of processing everything that happened to her, much as some people use writing.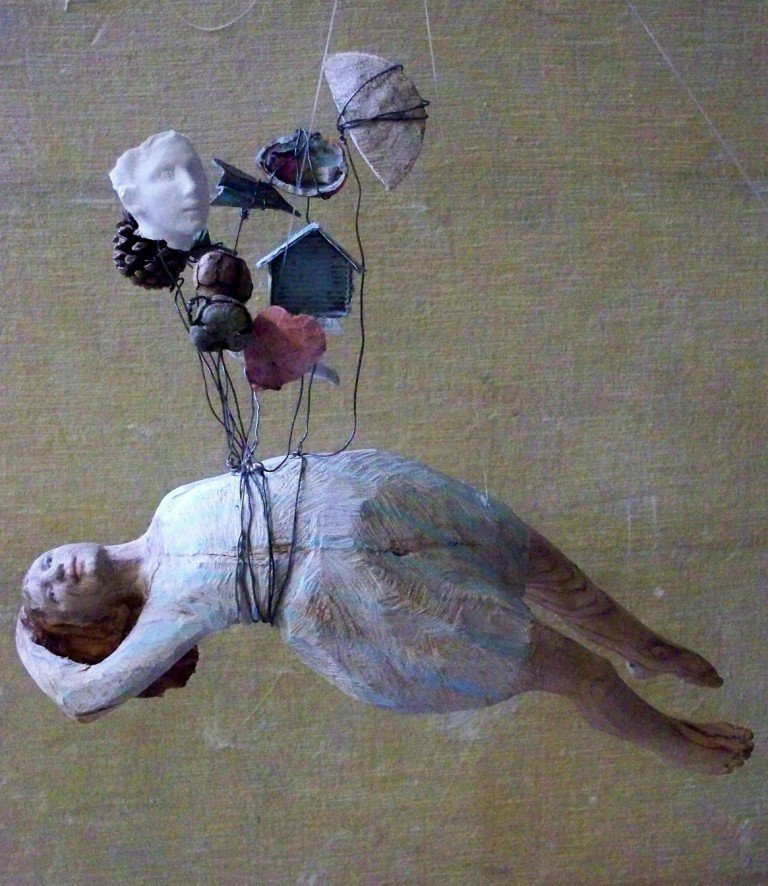 Flavia Robalo, Pensieri (Thoughts), 2011, wood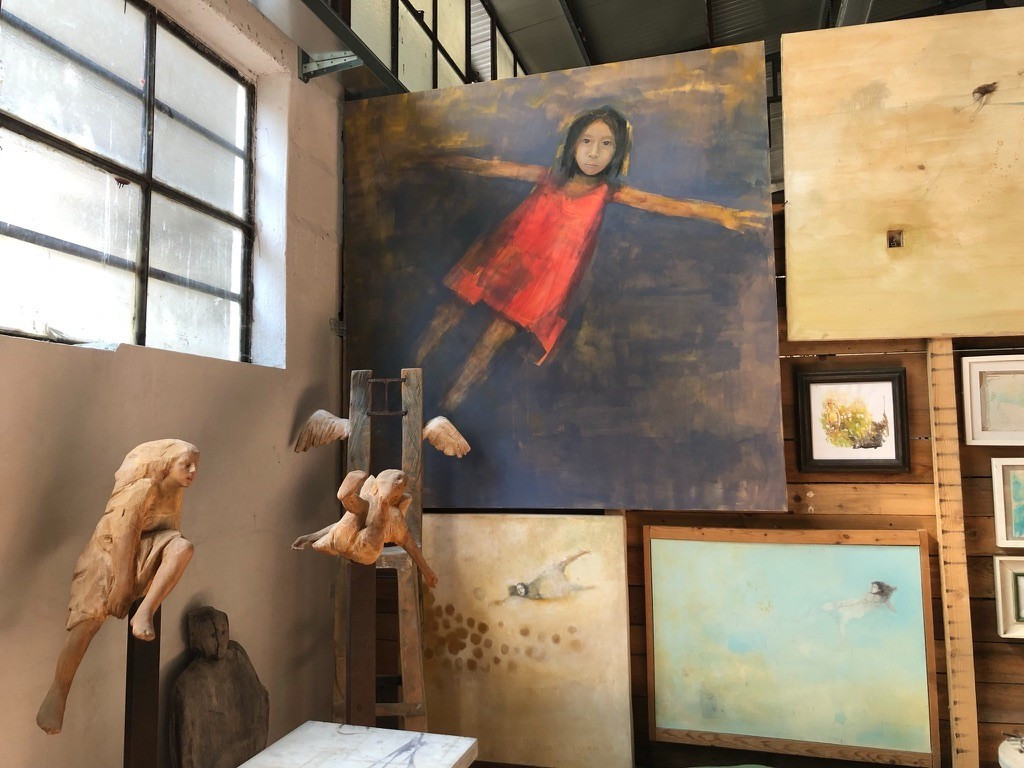 Flavia's paintings of children flying, at Tre Luci
Flavia is inspired by her childhood and her work often ends up being self-portraits. Even if she tries to invent different characters behind her pieces, they always end up being her.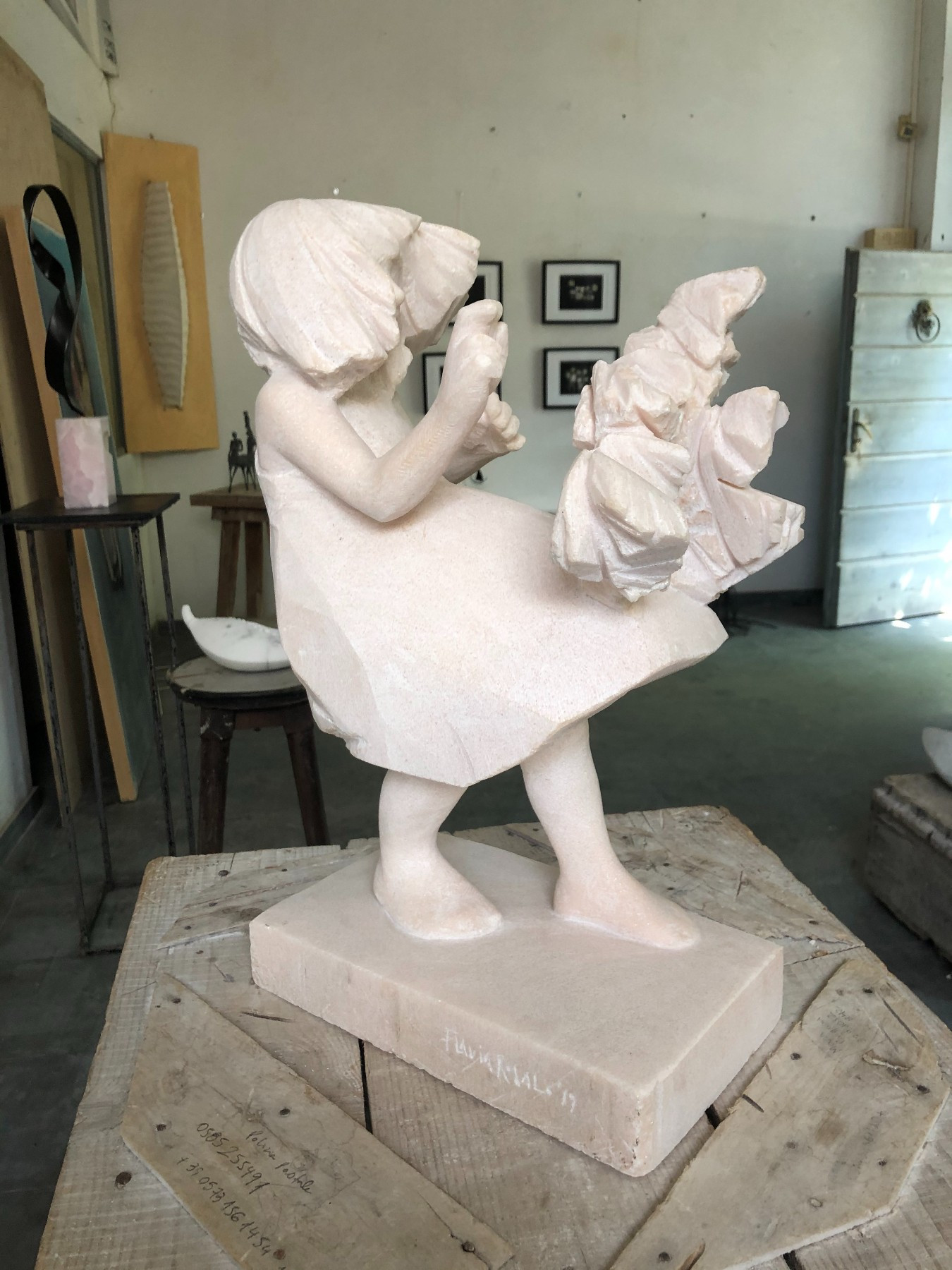 Flavia Robalo, Todas las hojas son del viento (All the leaves are from the wind), 2019, pink Portuguese marble. Photo: Paola Tazzini Cha
The wind and roots are enduring themes in her work. You will often see characters flying or playing in the wind, while roots, Flavia says, allow you to move to another country while still retaining your culture and history.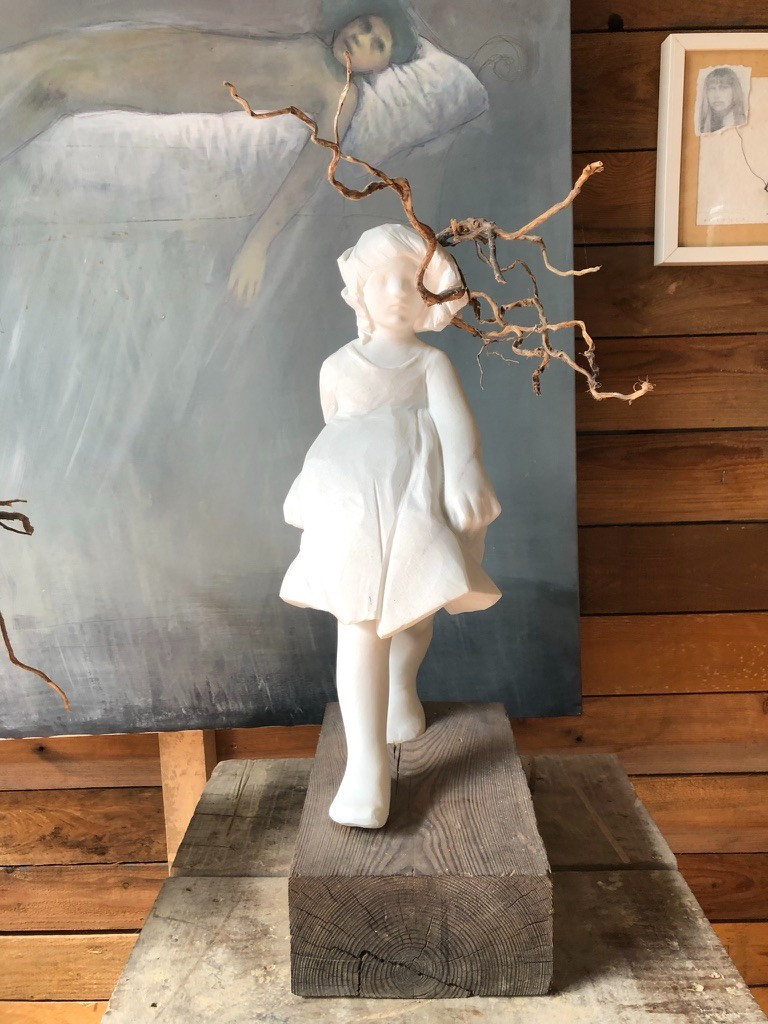 Flavia Robalo, Luna piena (Full moon), 2020, white statuario marble and branches. Photo: Paola Tazzini Cha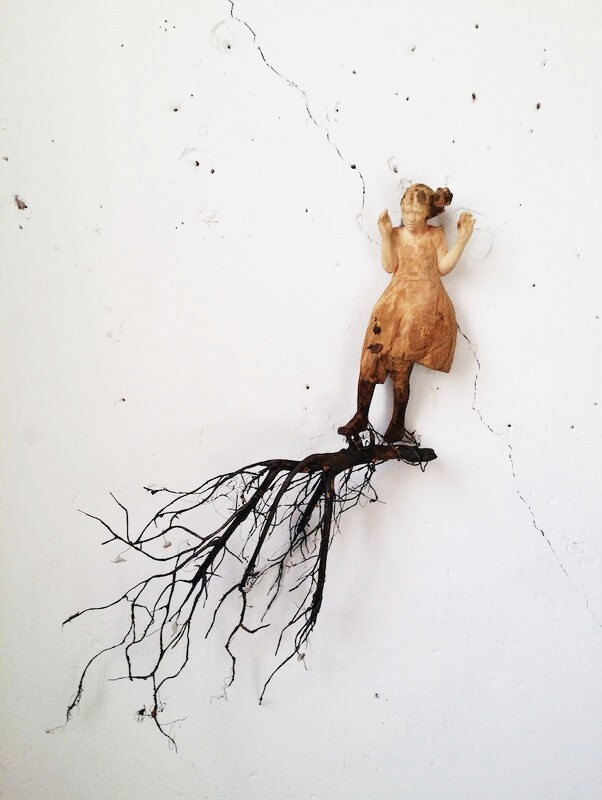 Flavia Robalo, Volar con raices (Fly with roots), 2017, wood
Flavia is fond of working with wood and says that although there are similarities between wood and marble they have subtly different languages. She describes how wood, being easier to handle and able to be moved around without asking for help, makes it a material that guarantees her more independence.
Flavia co-founded La Polveriera, one of the last remaining studios in the centre of Pietrasanta, with her childhood friend Veronica Fonzo. But when the building was sold to developers, Flavia set up a new studio on the edge of Pietrasanta called Tre Luci. Here she and a handful of colleagues can work in peace without complaints about noise or dust.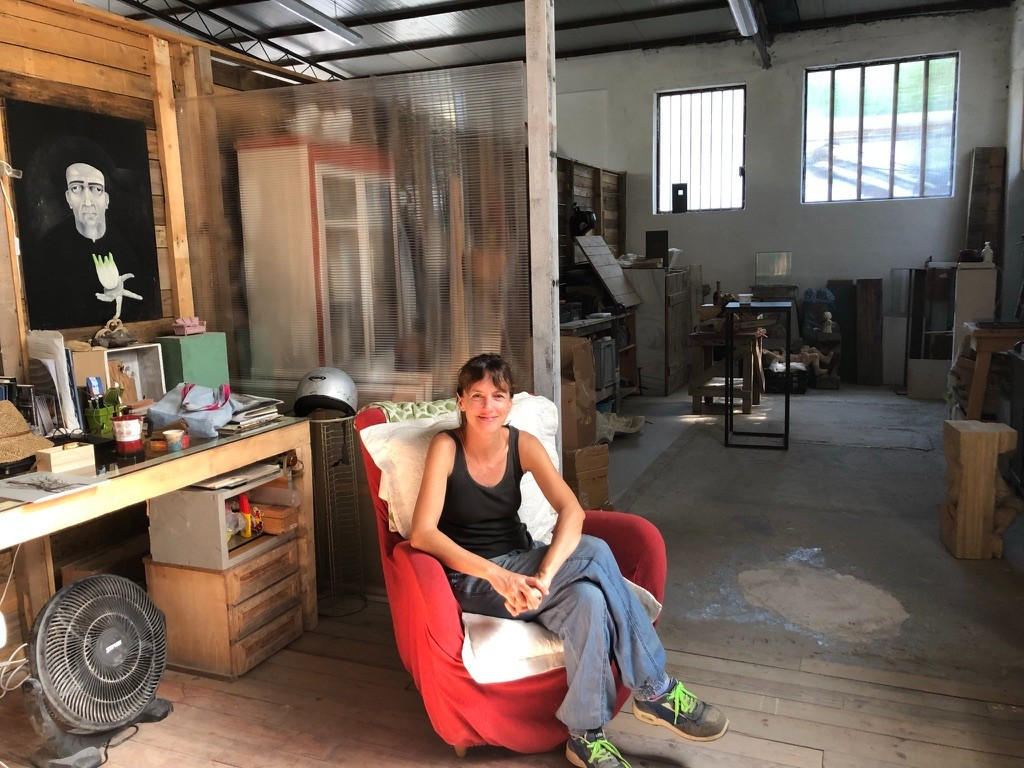 Flavia at Tre Luci studios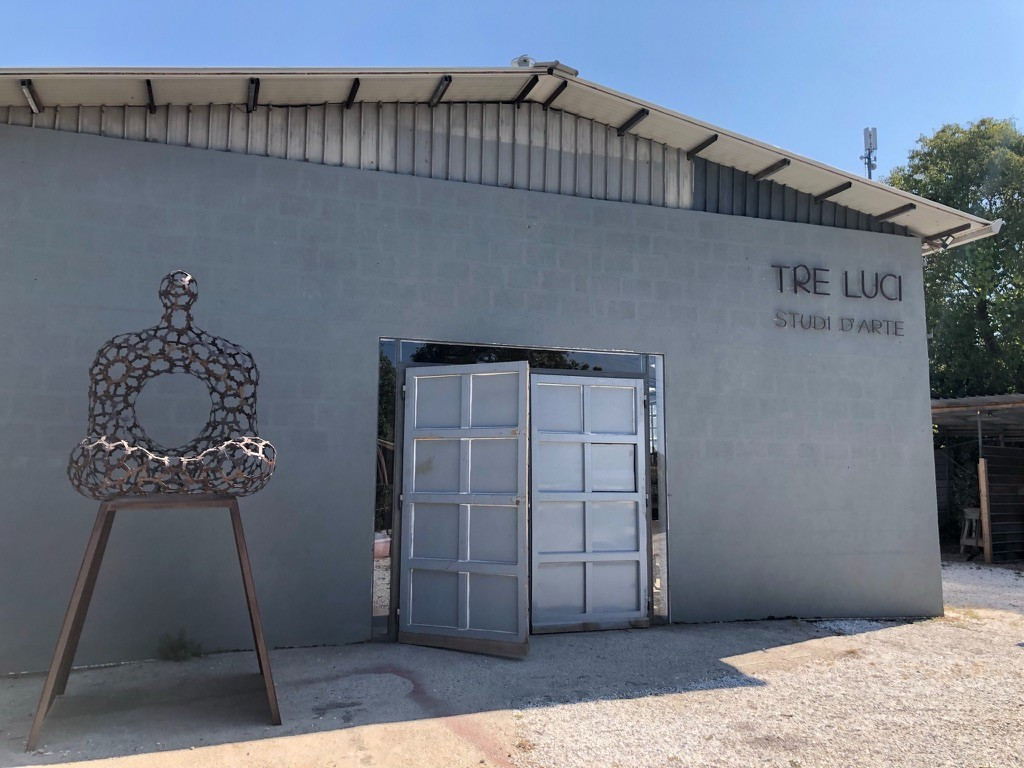 Tre Luci Studios
The founding members each have an inside studio to show their work and create dust-free pieces, and an outdoor workshop for everything else. There are also some outdoor spaces available for guests to rent.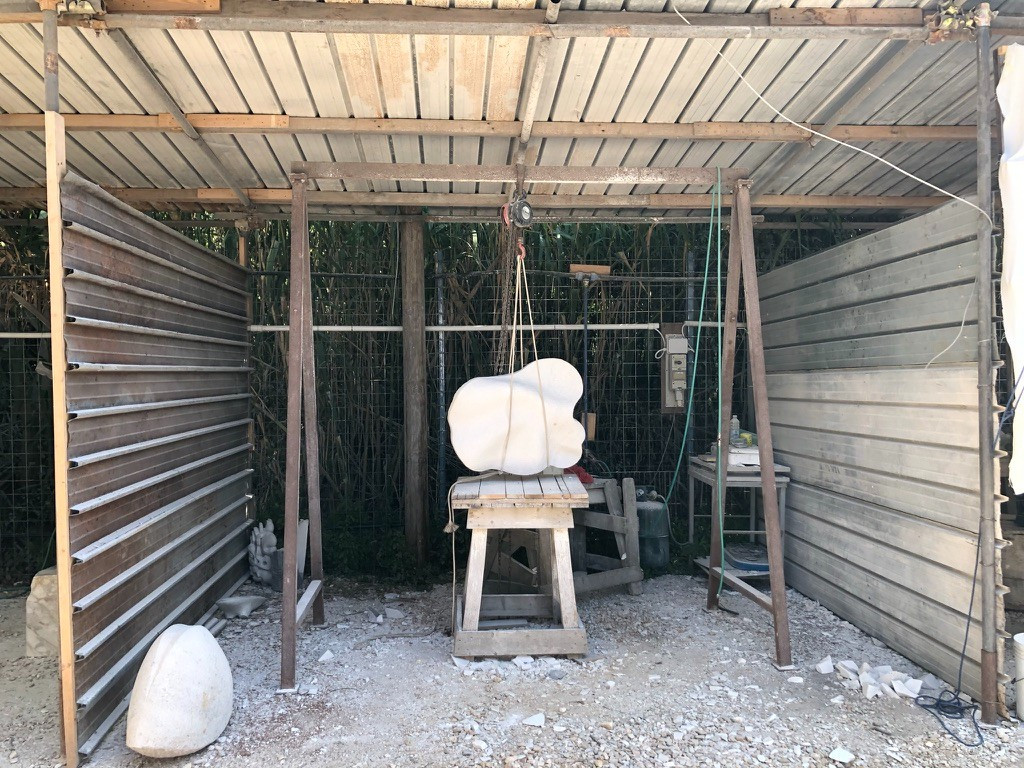 Outdoor workspace
Outdoor eating space for community meals
Some members of Tre Luci include have also been featured on Materially Speaking including Jim Hager, Jacob Cartwright and Rita Meier.
Unfortunately Flavia's show in Florence mentioned in the podcast has come and gone, but for more up-to-date information on her work check out her Instagram
@flaviarobalo
.
Producer: Sarah Monk
Sound edit/design: Guy Dowsett
Music: all courtesy of Audio Network
Stalking Tango 3605/2, Christopher Baron

Nazca 2 2518/22, Igor Dvorkin and Ellie Kidd

Lost in Contemplation 3 3577/82, David O'Brien and Paul Clarvis