Trailer:

If you love Venice
14 November 2022 | 4 minutes
In the spring of 2022, sound specialist Mike Axinn and I went to Venice during Homo Faber, an event created by the Michelangelo Foundation to celebrate master craftsmanship.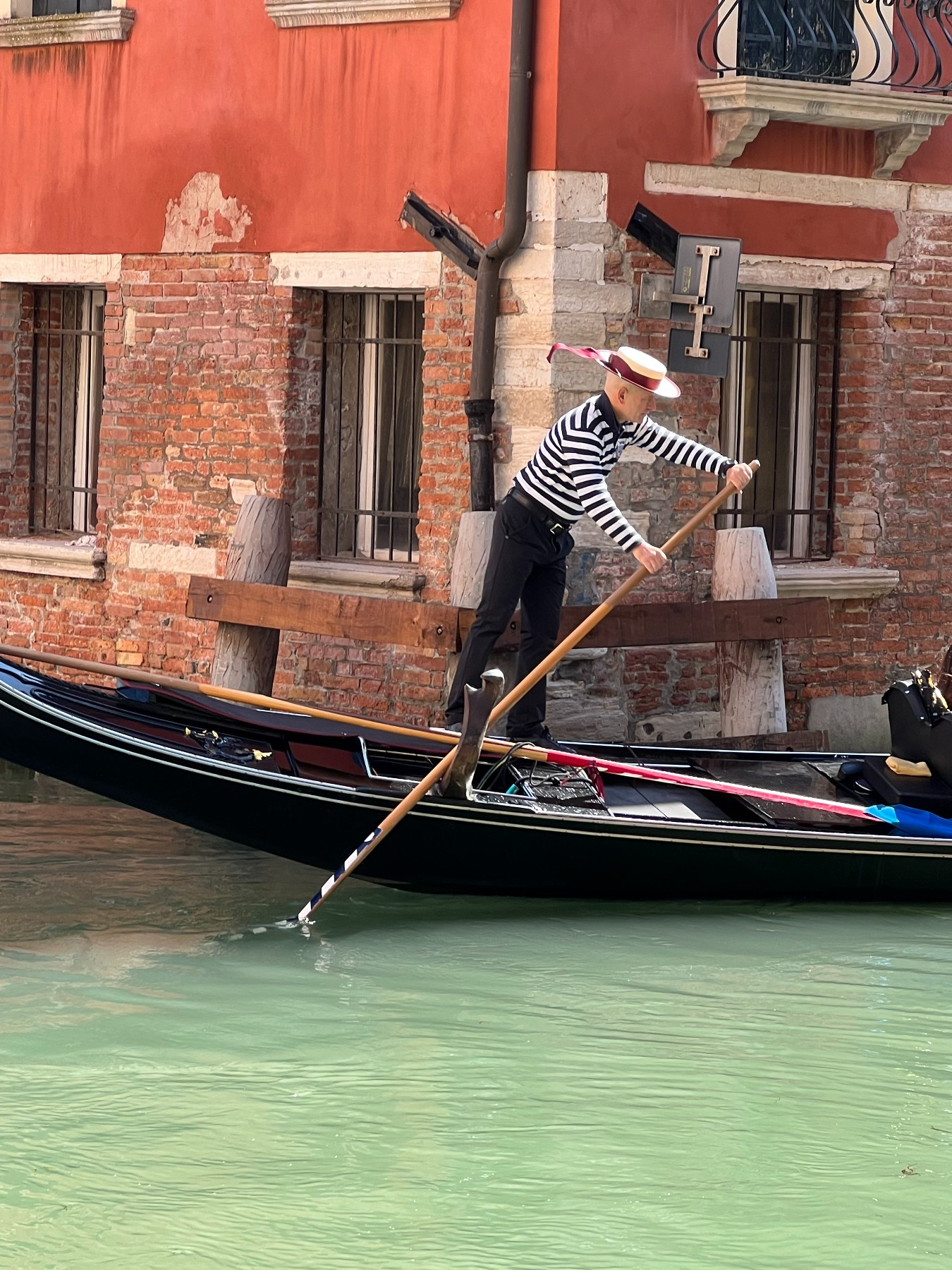 Gondelier, 2022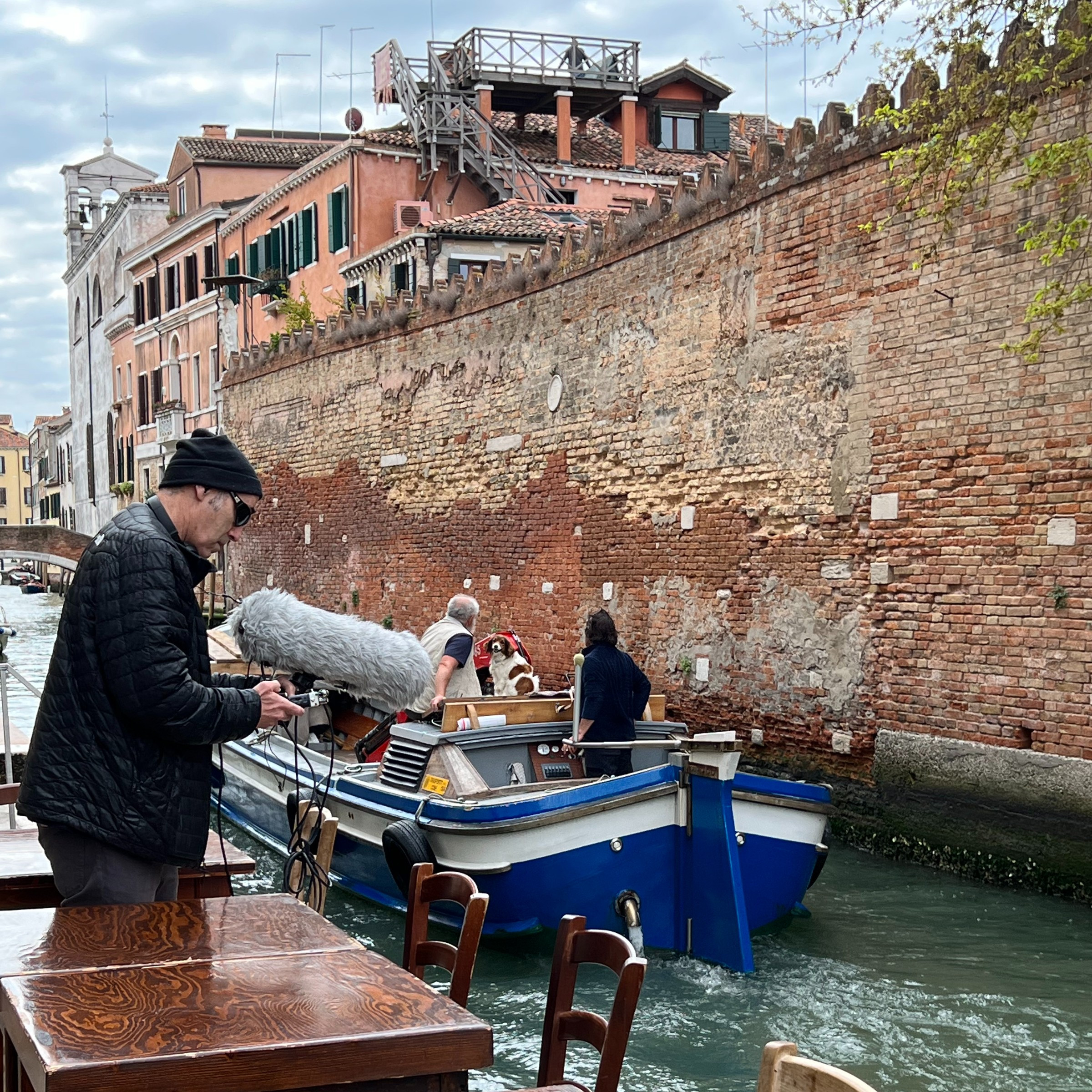 Mike Axinn, recording in Venice, 2022
We wanted to discover more about the community of younger artisans in Venice – what brought them there, and why they liked it.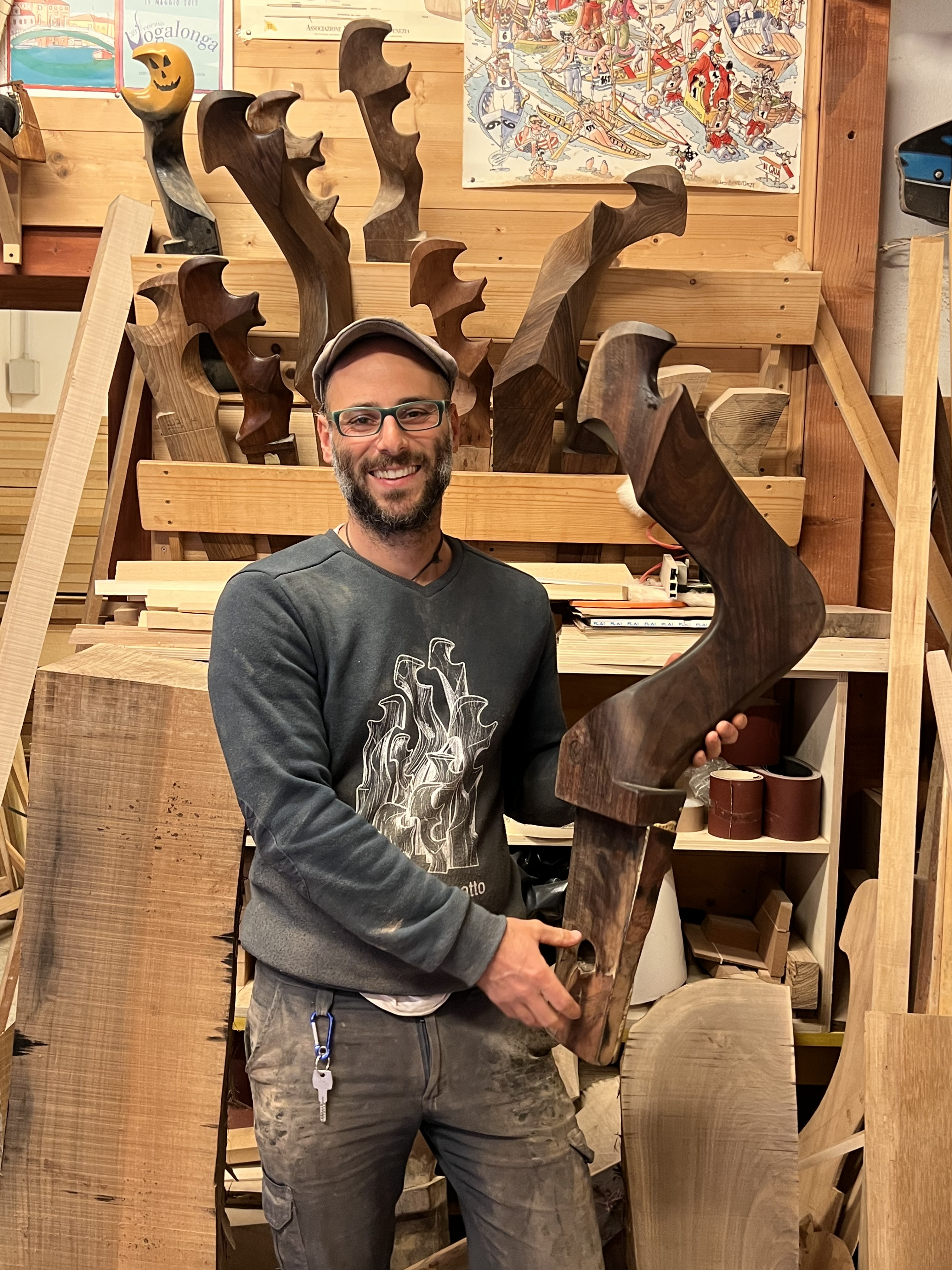 Piero Dri, remer
First we met Piero Dri, a remer who makes oars and oarlocks, or as the Italians call them, 'forcolai'. Since he learnt to row aged four, rowing has been his passion.
Released: 16 November 2022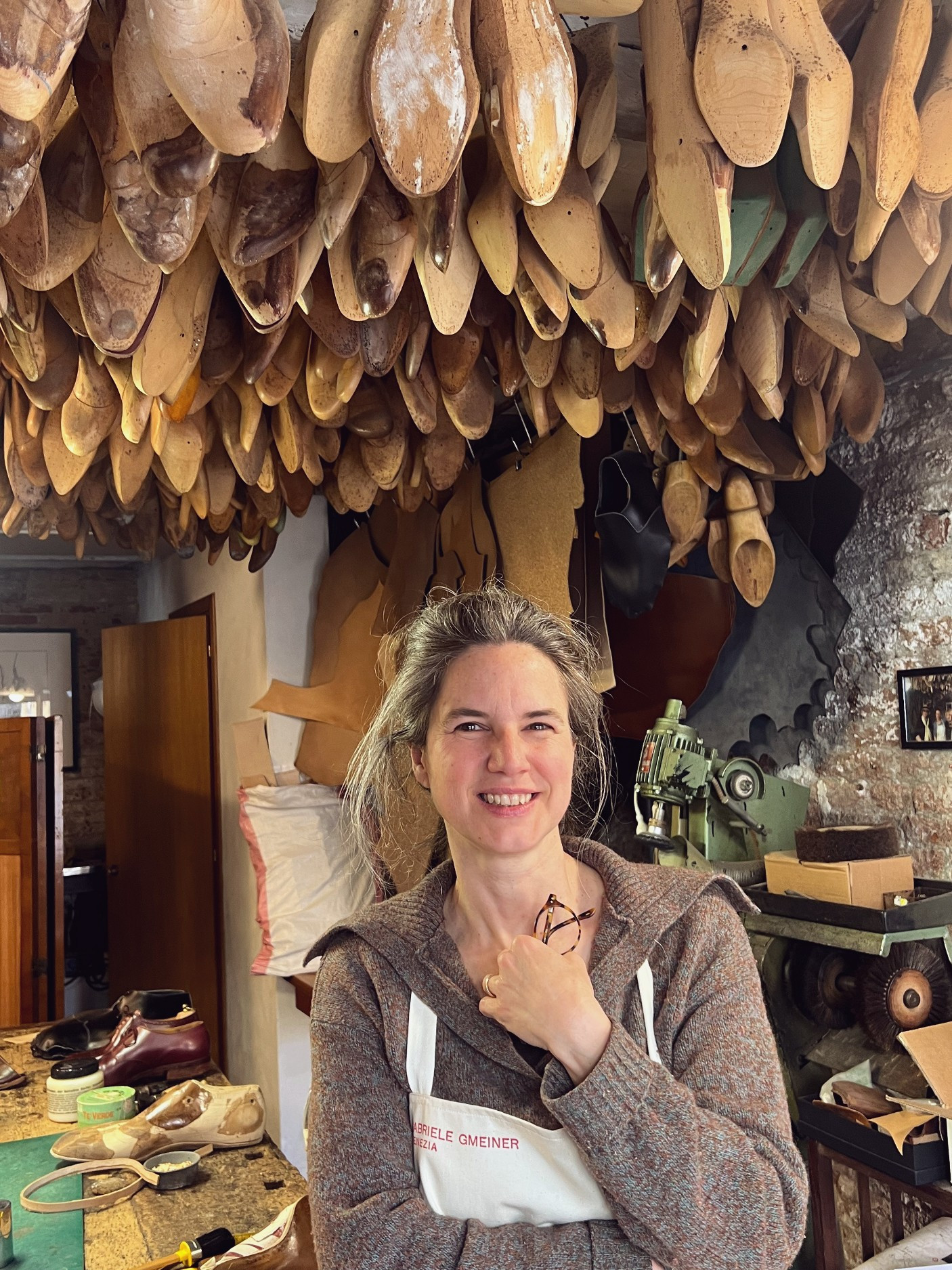 Gabriele Gmeiner, shoemaker
Then we chatted with Austrian-born shoemaker Gabriele Gmeiner who makes high quality made-to-measure shoes in her workshop at Campiello del Sol. She speaks of her craft, her journey from Austria, and why she chose Venice.
Released: 30 November 2022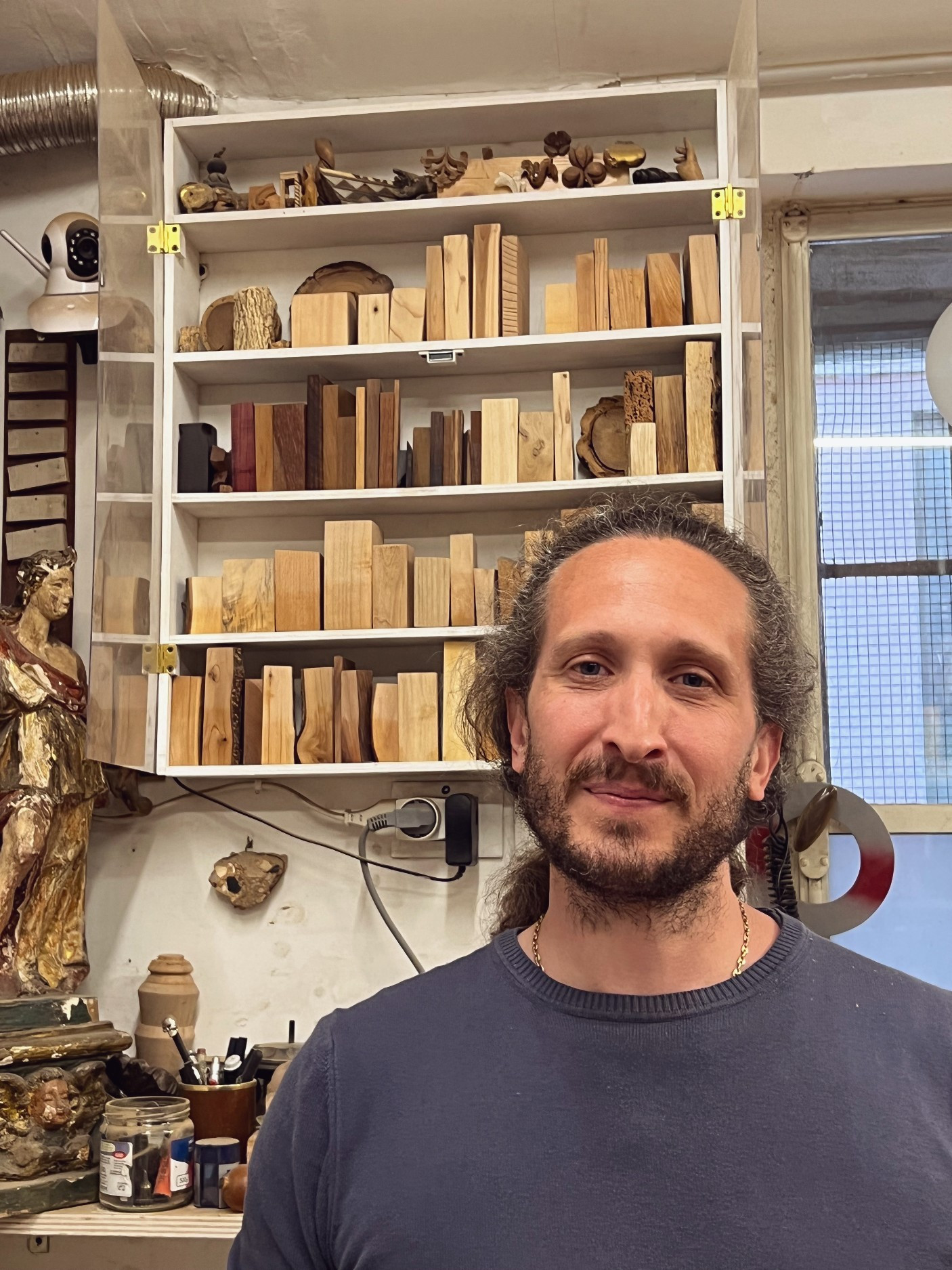 Alvise Boccanegra, furniture restorer
Finally we had an illuminating talk with furniture restorer Alvise Boccanegra, who painstakingly repaired a crucifix which was found floating in the church of San Moisè after the floods of November 2019.
Released: 14 December 2022
All three young artisans bring a fresh energy to the community and discuss the materials they choose with a keen eye on sustainability, re-use and repair.
Producer: Sarah Monk
Sound edit and design: Mike Axinn
Music: courtesy of Audio Network
Flying Colours 3703/4, Christopher Slaski