Sylvain Maenhout:

Forging a new life
26 May 2023 | 24 minutes
Sylvain has always loved cooking, but when he discovered a passion for working with metal and wood, he retrained in order to create kitchen knives for chefs.
Mike Axinn and I travelled to Paris to meet four artisans. In the first of our series on who we met there, we talk with Sylvain Maenhout who took the decision to retrain as an artisan in his late 30s. Becoming an artisan has given him the ability to work from home and have a more balanced, family-centred life.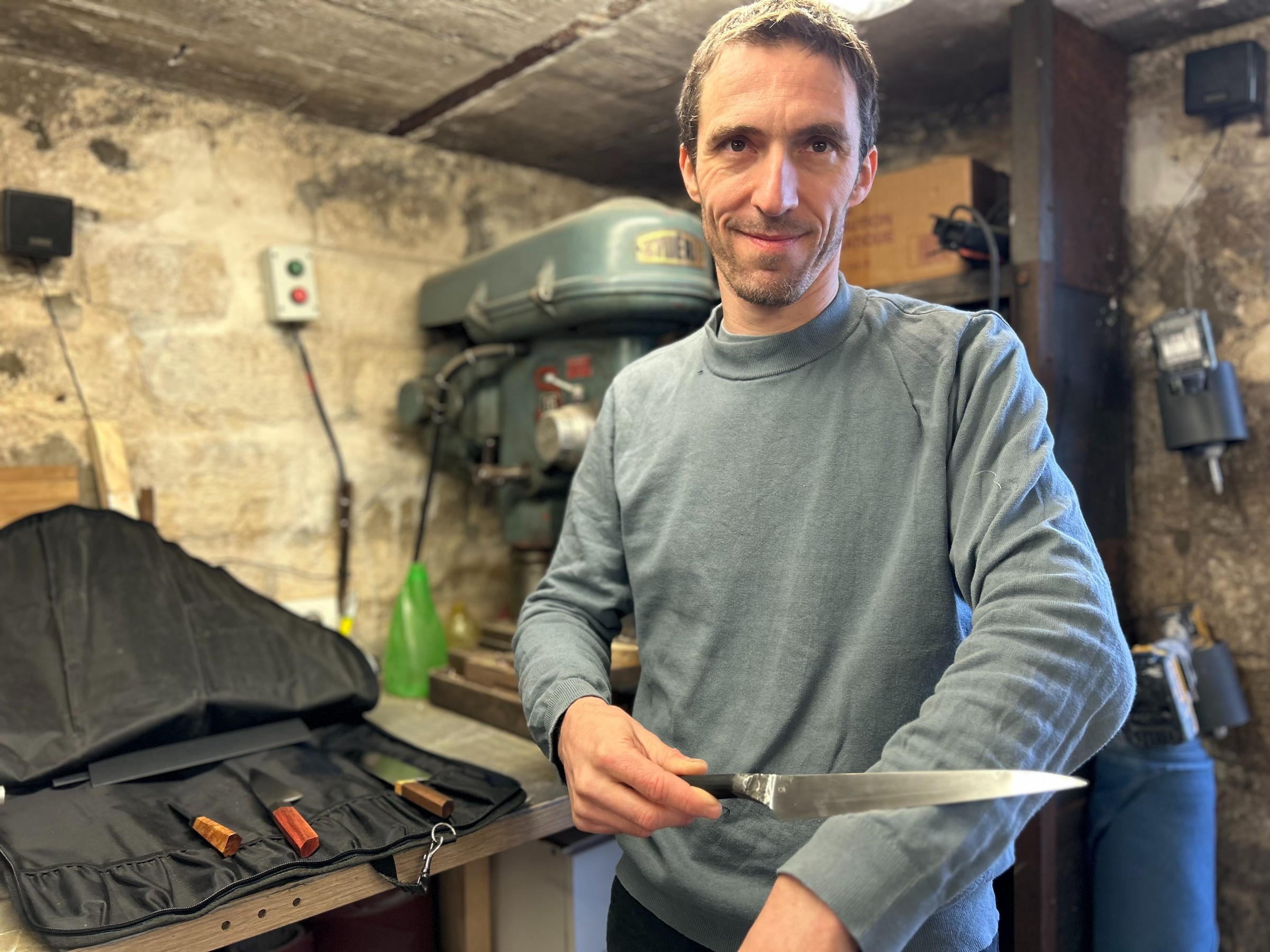 Sylvain Maenhout
As is the case in most cities, finding a workspace in central Paris has become increasingly expensive. There are also tight restrictions on noise and dust. So Sylvain Maenhout made the move to an eastern suburb, ten kilometres out of town in Nogent-sur-Marne.
We chatted with Sylvain about his background and how he worked in business before choosing a very different path: becoming a blacksmith making kitchen knives.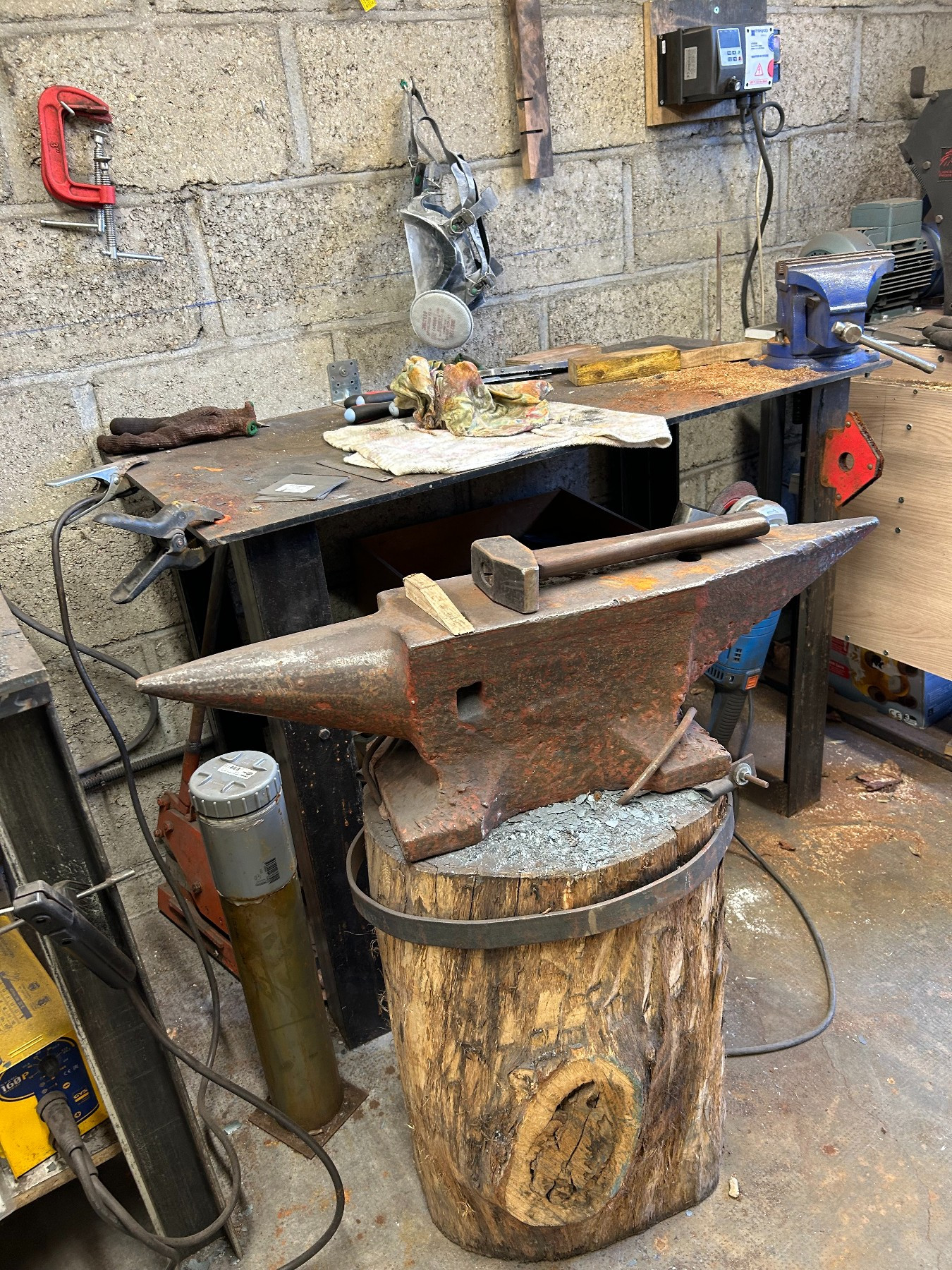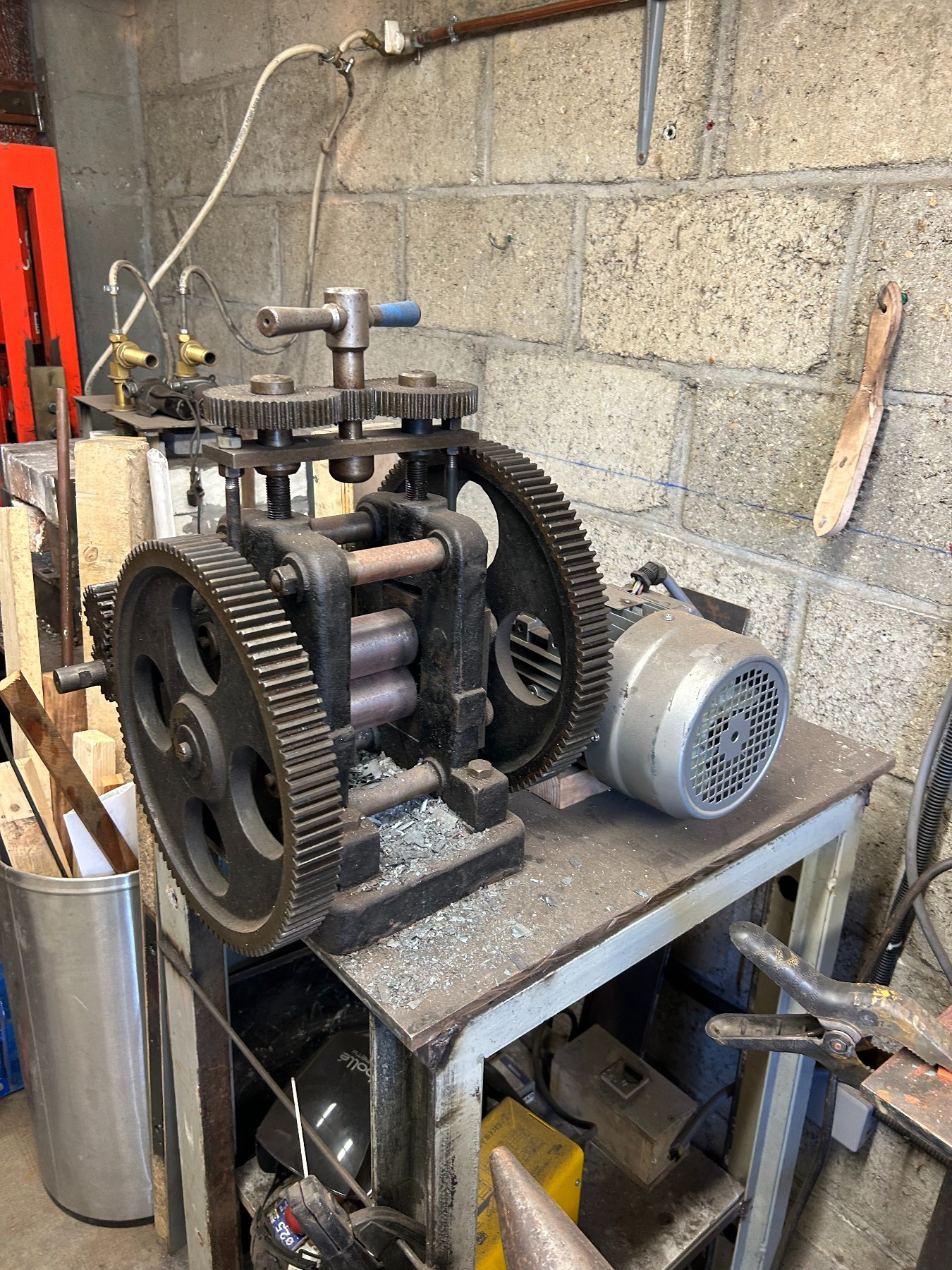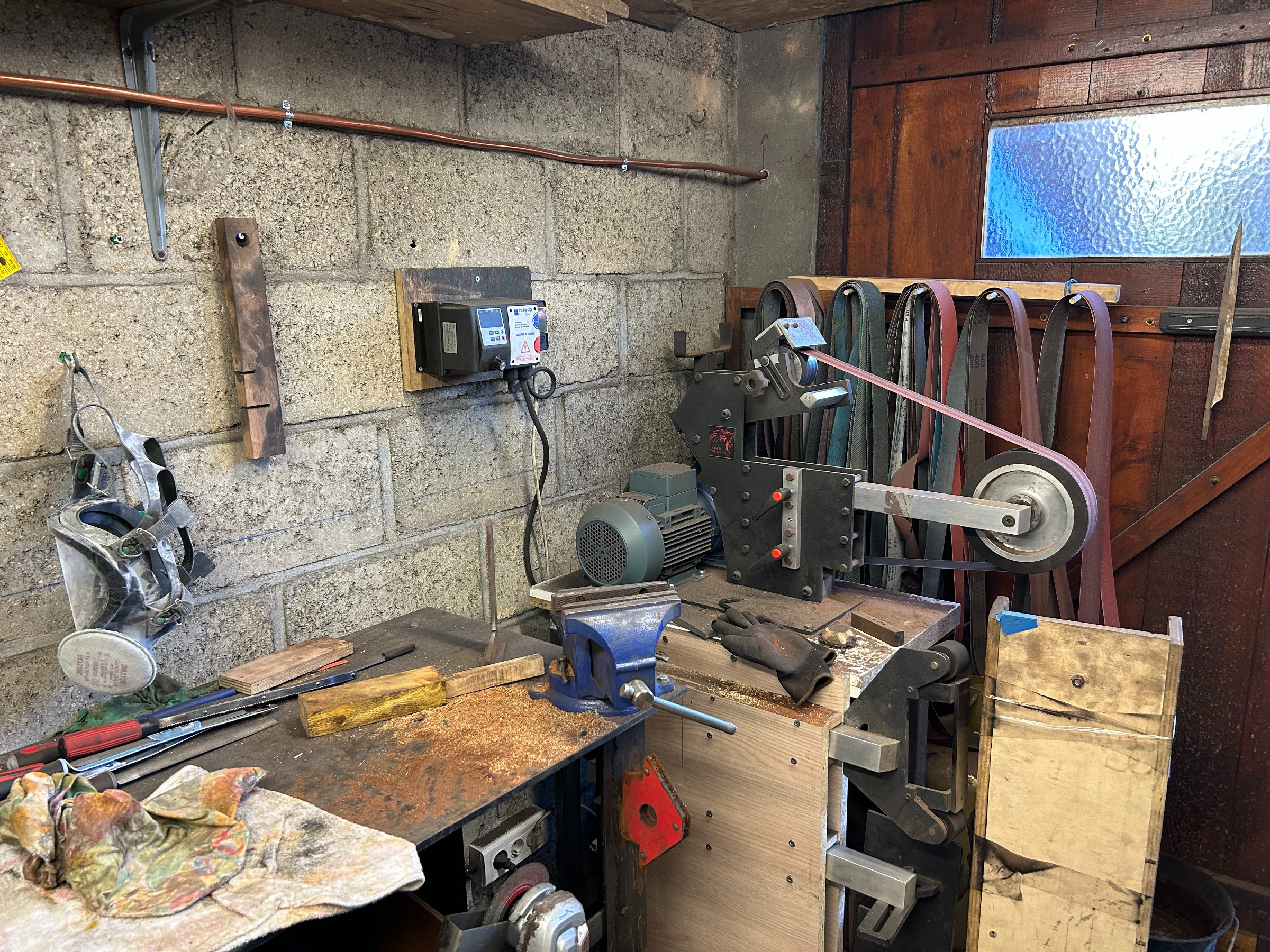 We visited Sylvain's workshops – the first dedicated to metalwork – which had a 1950s rolling mill, anvil and hammer, and hydraulic press.
He tells of his passion for forging and how he loves working both with metal and wood. He explains how he sources his materials – steel from Germany and wood from suppliers who have already seasoned it.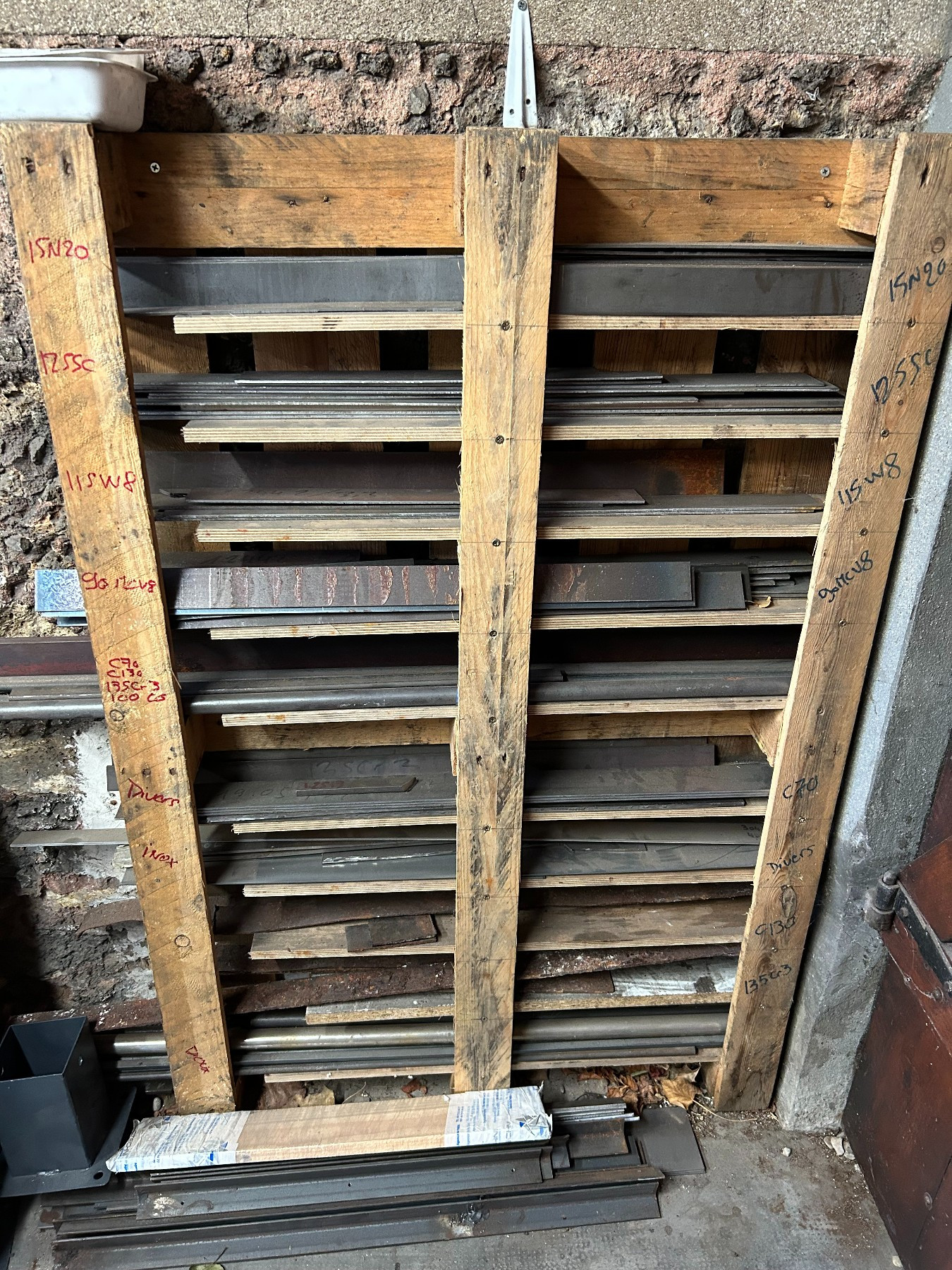 Sylvain's supplies of metal for knives
Then we go down to the basement where he has a second workspace dedicated to woodwork and knife assembly. In the house's former coal-room he shows us where he does the heat treatments and sharpens the knives he's making with Japanese wet stones.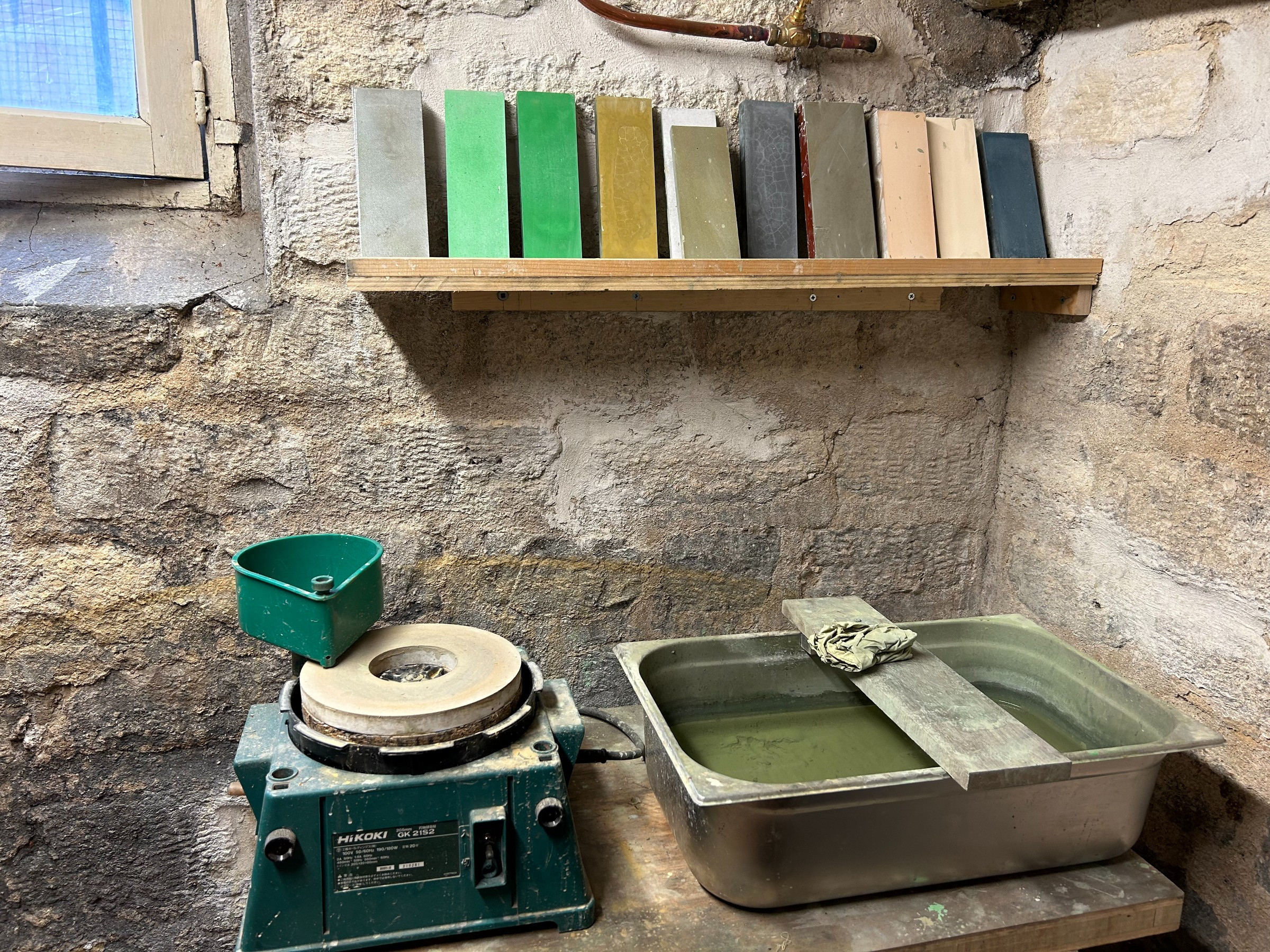 Sylvain's Japanese wet stones for polishing
Sylvain tells us about the range of knives he creates and his experiences talking with professional chefs and private customers.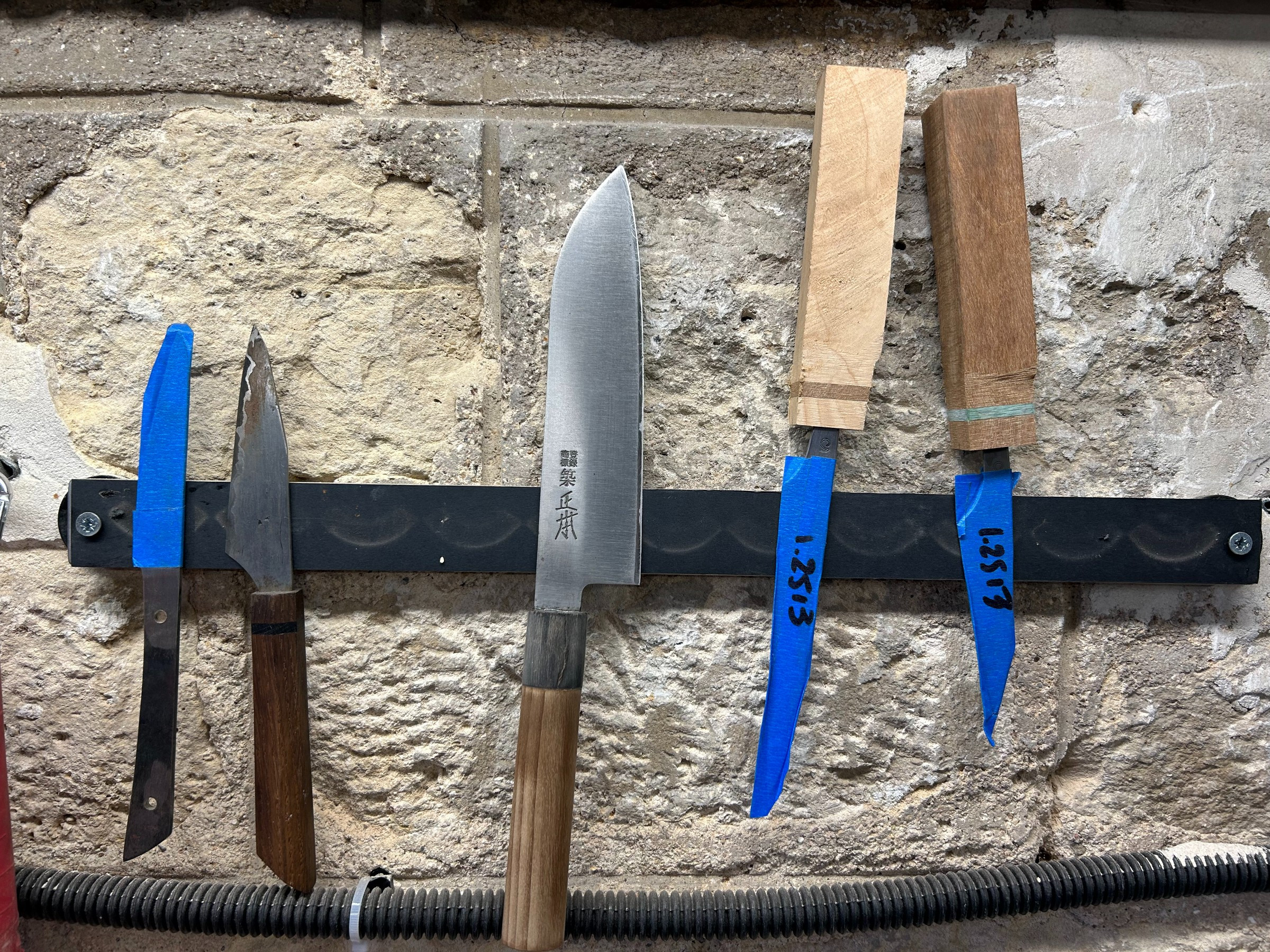 Sylvain's work-in-progress knives
Producer: Sarah Monk
Producer and editor: Mike Axinn
Music: courtesy of Audio Network
Loin De Toi 3051/2, Cyril Giroux, Campbell E Browning, Vincent Tirilly, David Bossan