on form:

On stone
15 June 2022 | 45 minutes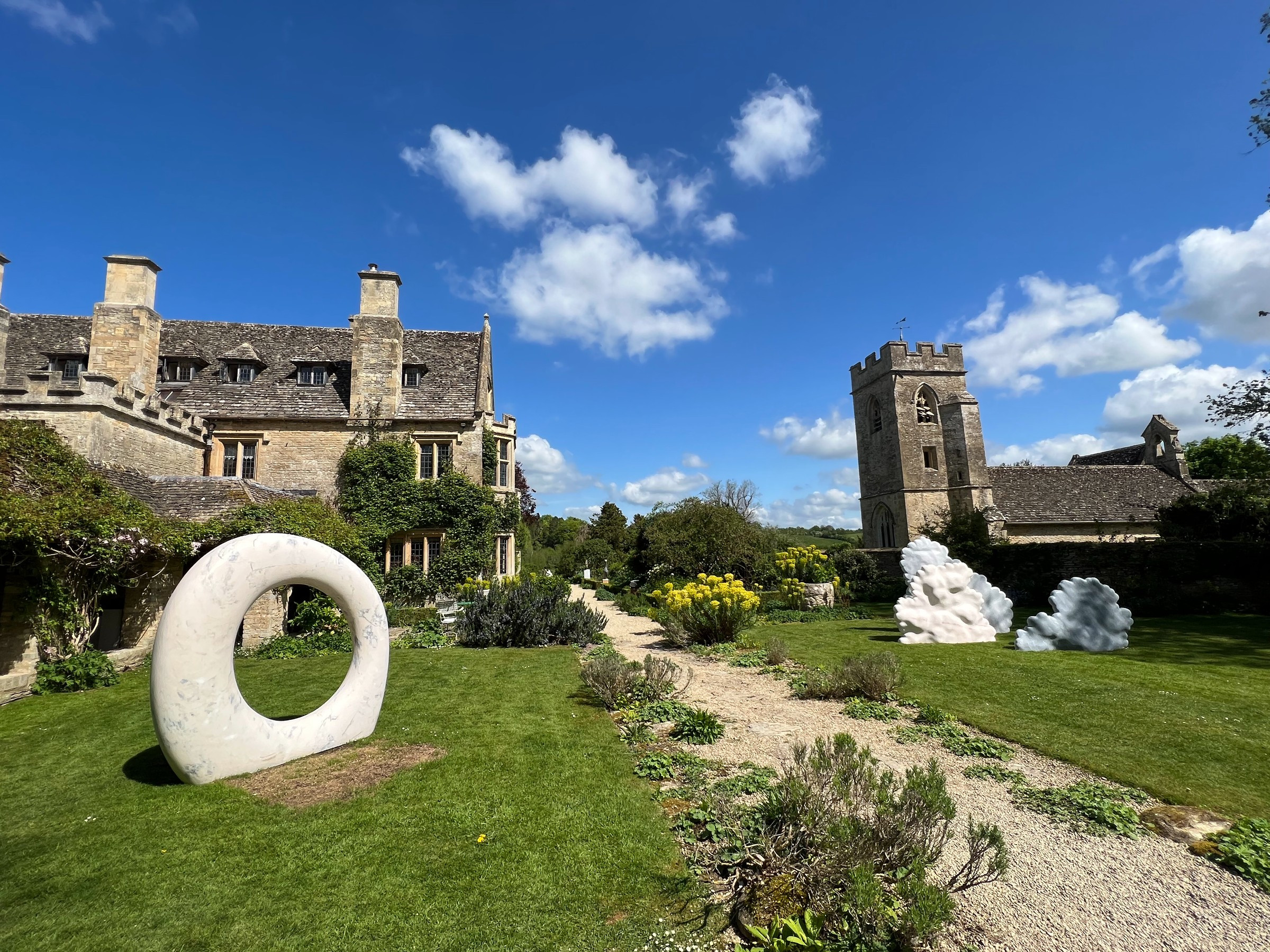 Asthall Manor with recently installed sculptures
on form is an exhibition of sculptures in stone held every other summer at Asthall Manor, Oxfordshire. Discover what goes on during its installation.
Creative director, Rosie Pearson tells us about the finials by Anthony Turner on her gateposts which she commissioned in 2000, and how these sowed the seeds for creating on form.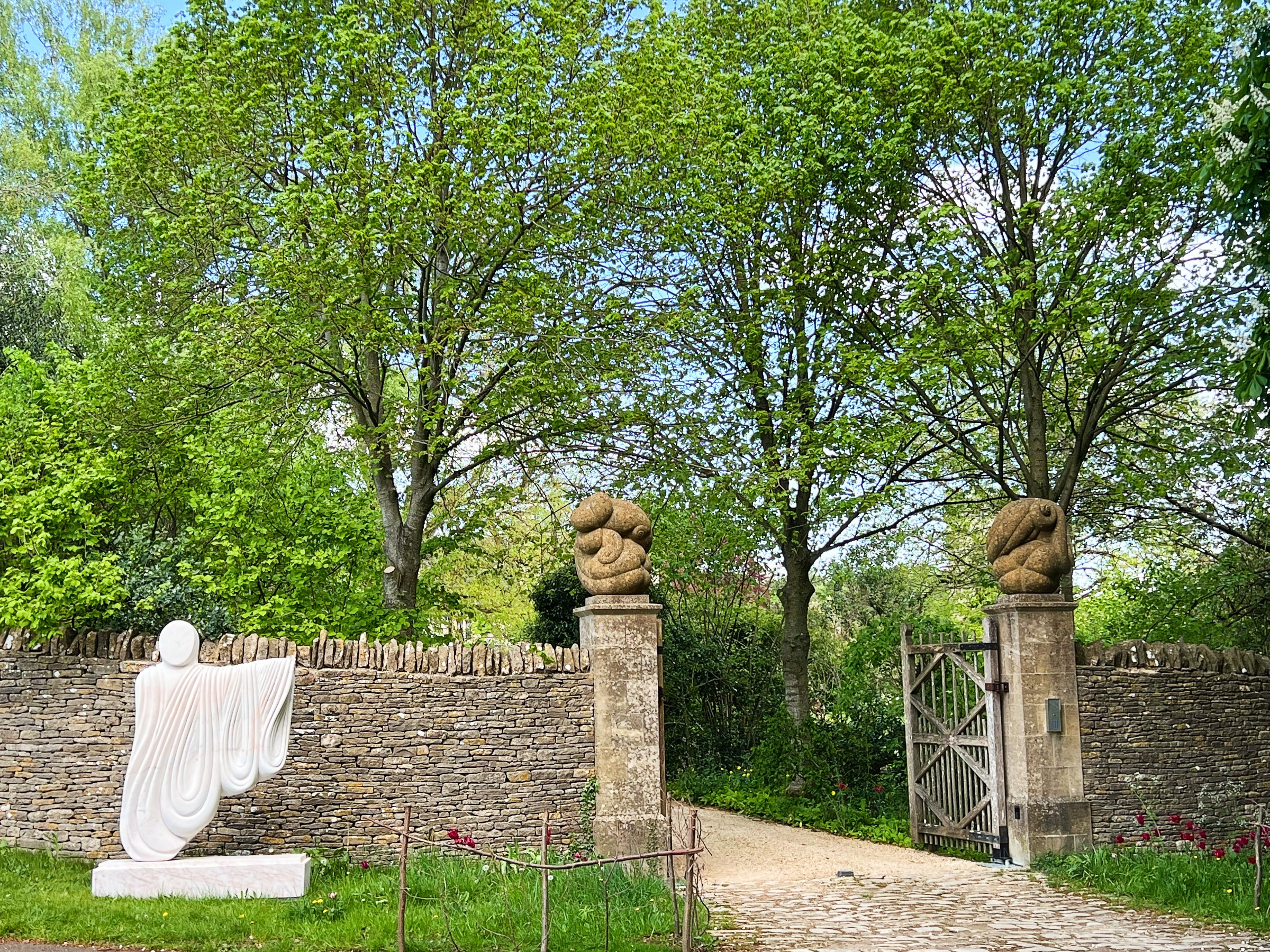 Herald by Paul Vanstone and finials by Anthony Turner at Asthall Manor
We hear from the curator, Anna Greenacre, about how she and Rosie choose artists through studio visits, then work alongside them to select pieces for the exhibition. She describes how her master wall-planner acts as a powerful tool in helping to place sculptures to their best advantage in the garden.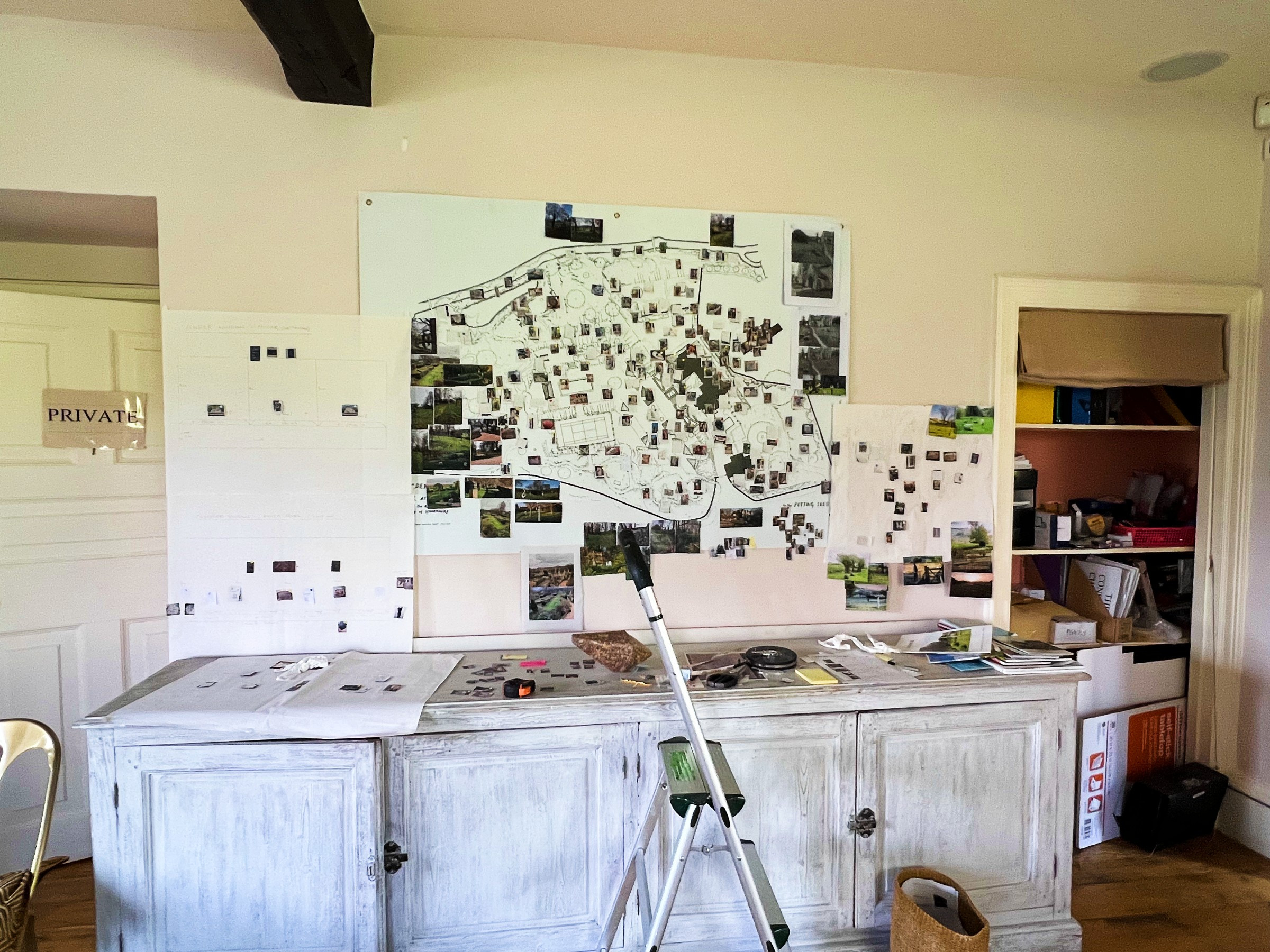 Anna Greenacre's invaluable wall-planner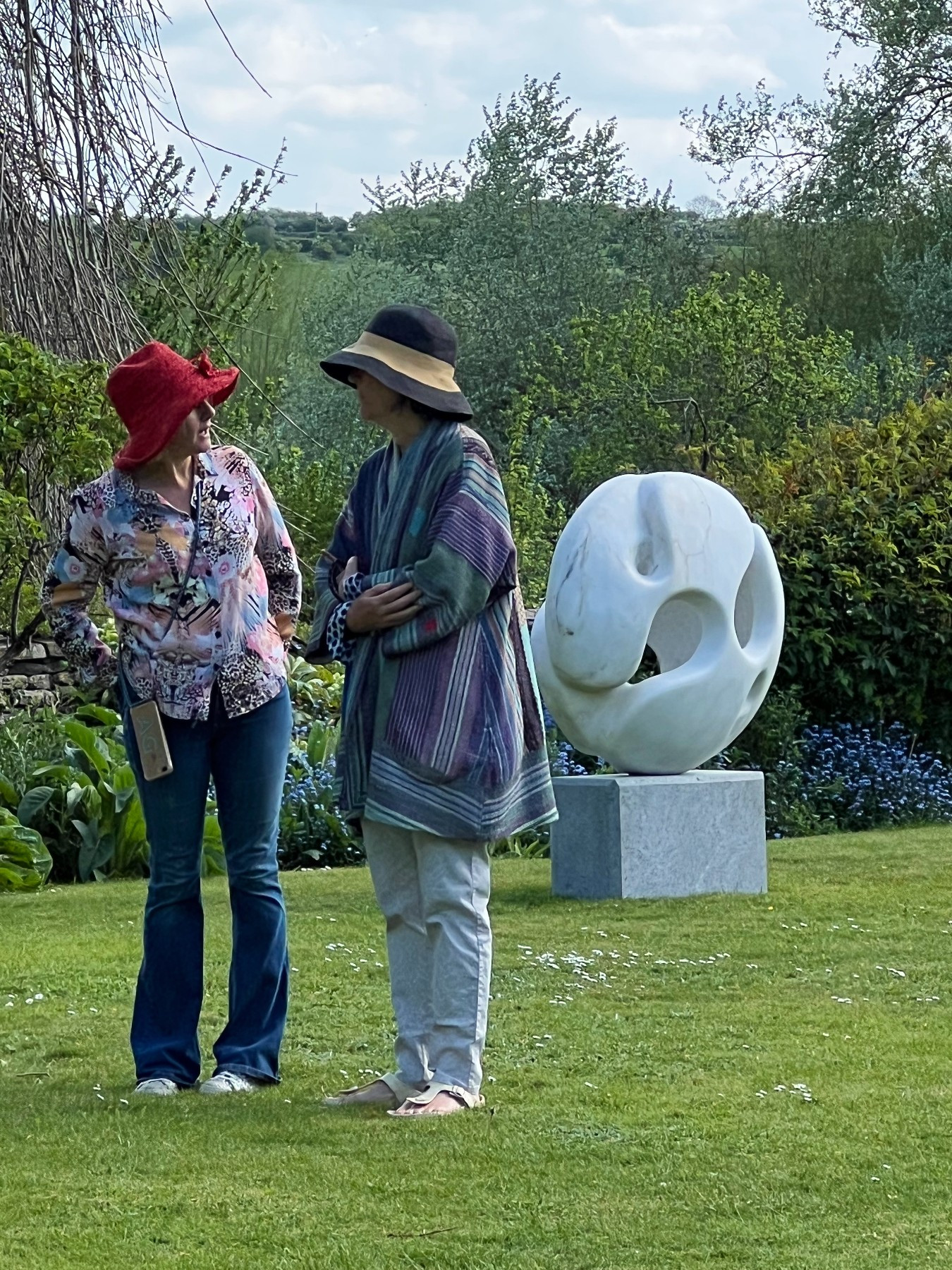 Anna Greenacre and Rosie Pearson discuss an installation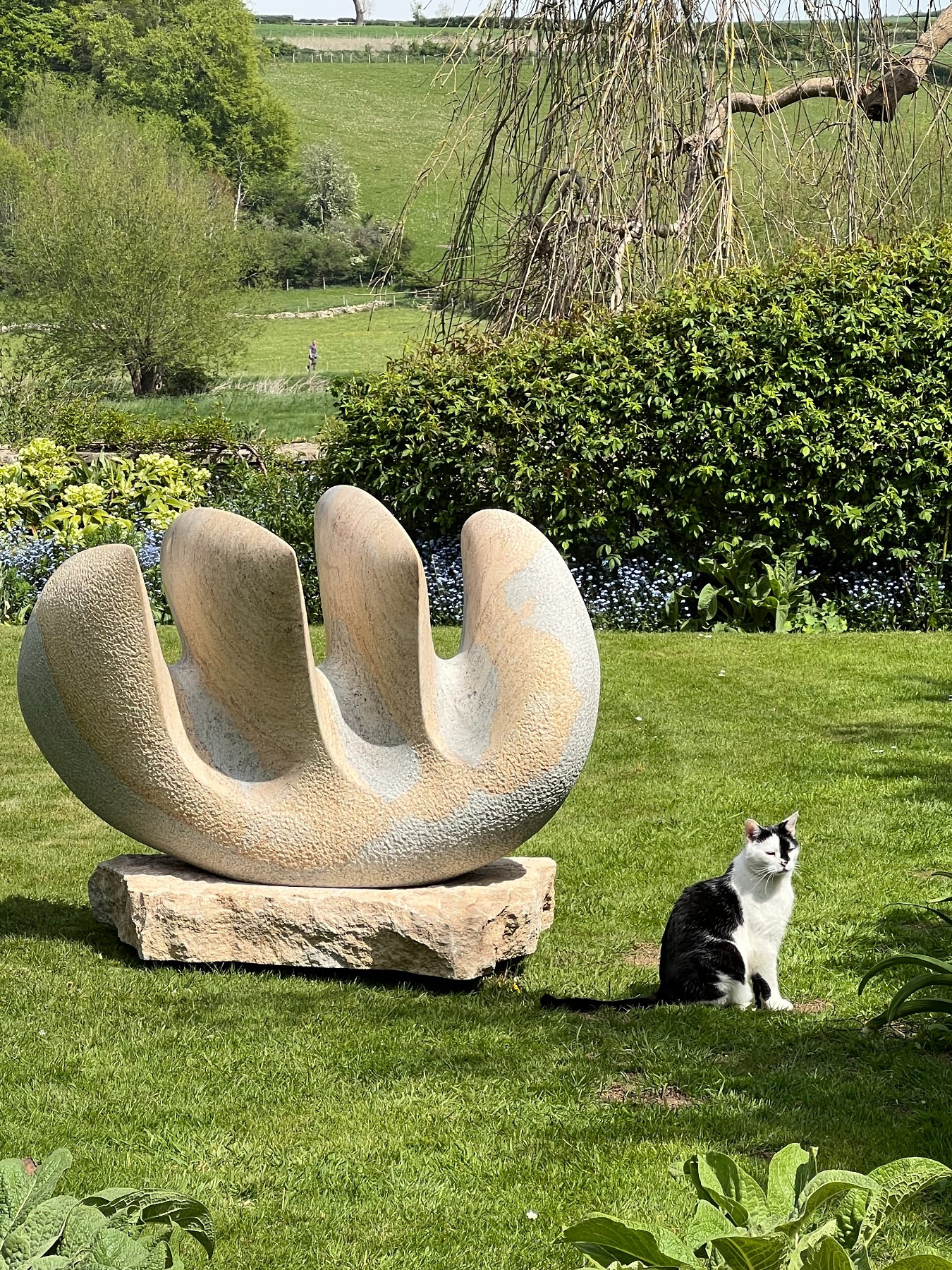 Sea Sweeper by Jason Mulligan and Ziggy the cat
In this episode you'll hear some of the sculptors sharing their thoughts about what they love about working with stone and what work they are presenting at on form this year.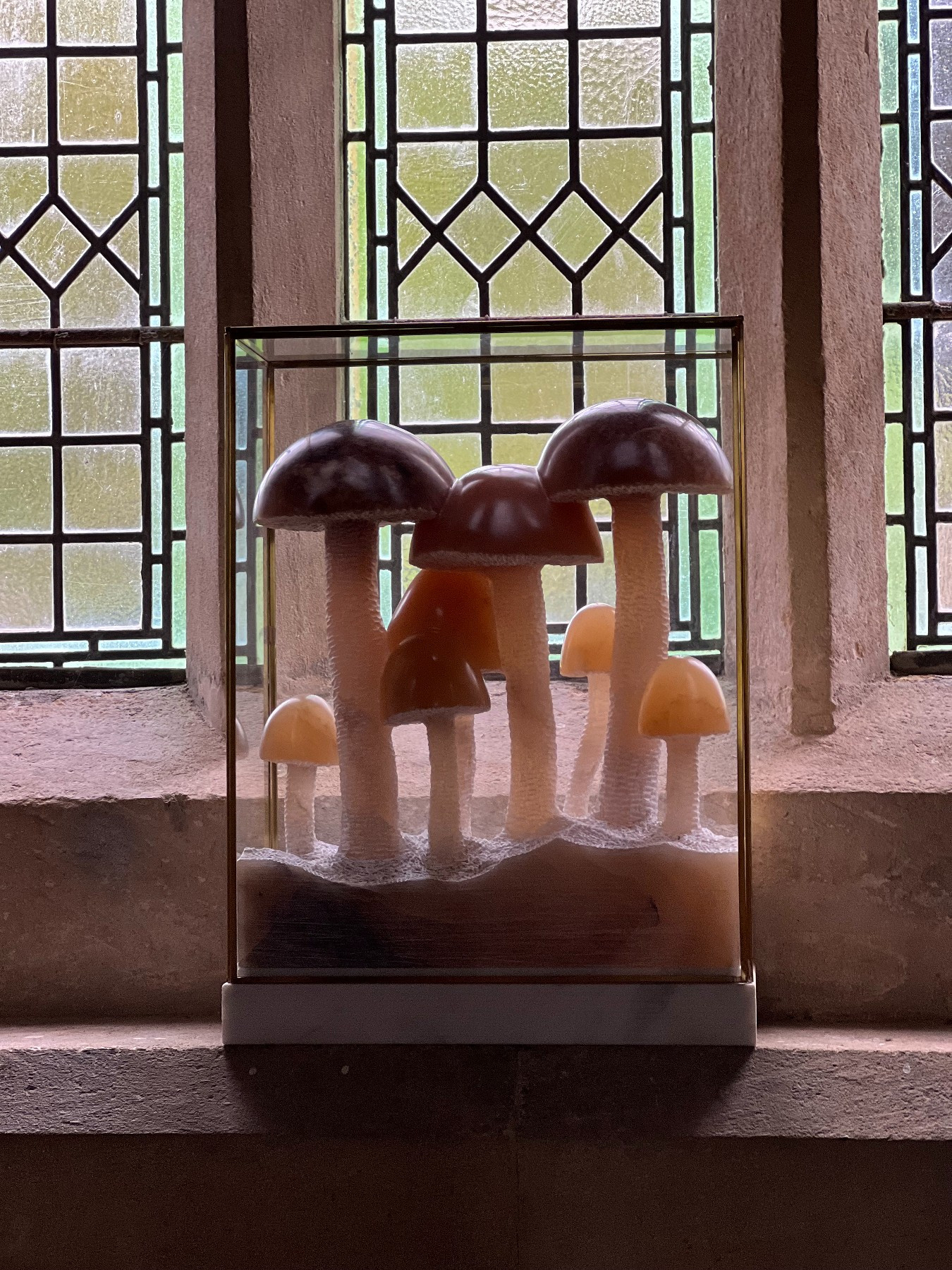 Ben Russell, Terrarium with stone fungi in church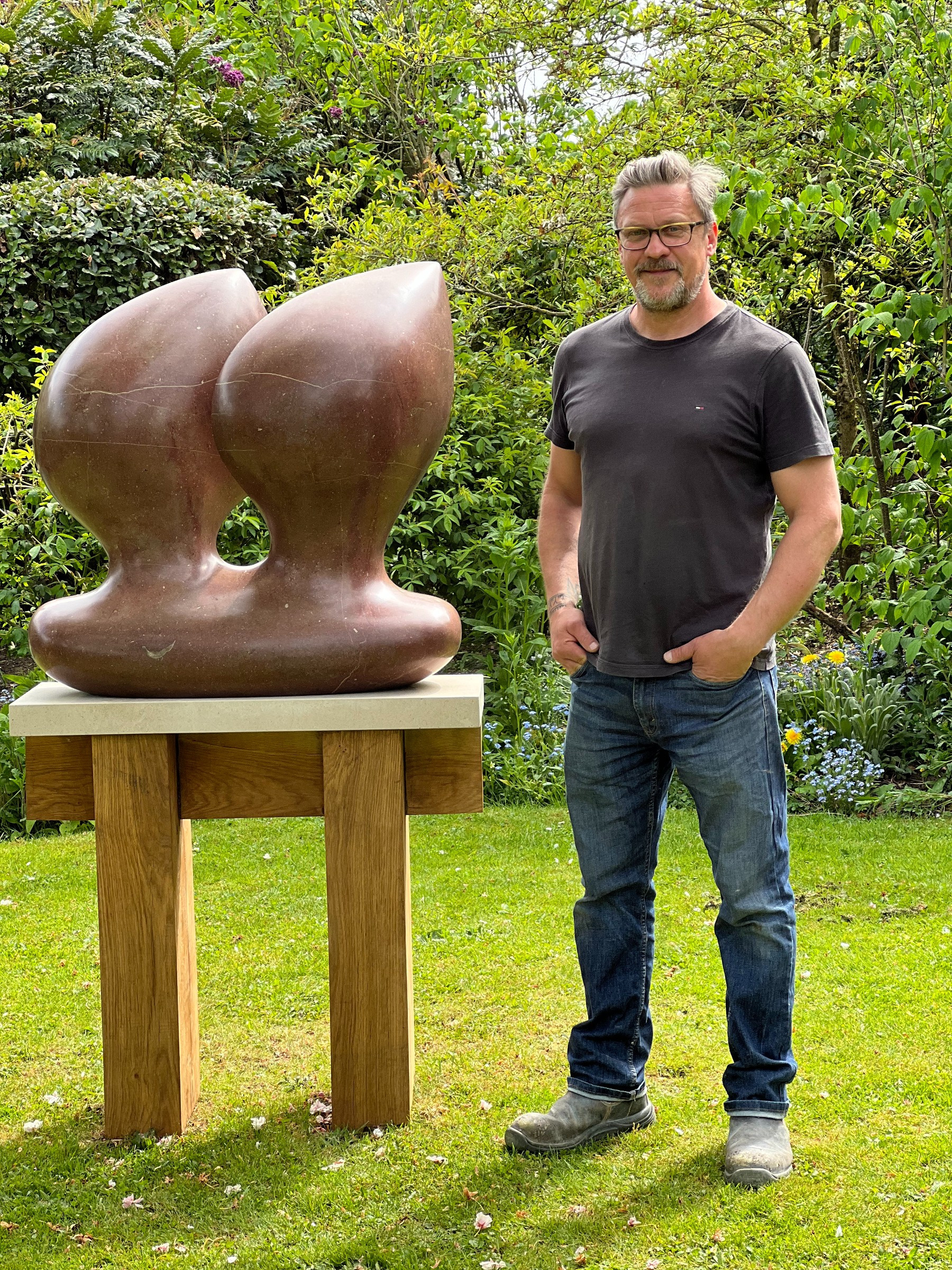 Coupling, Jason Mulligan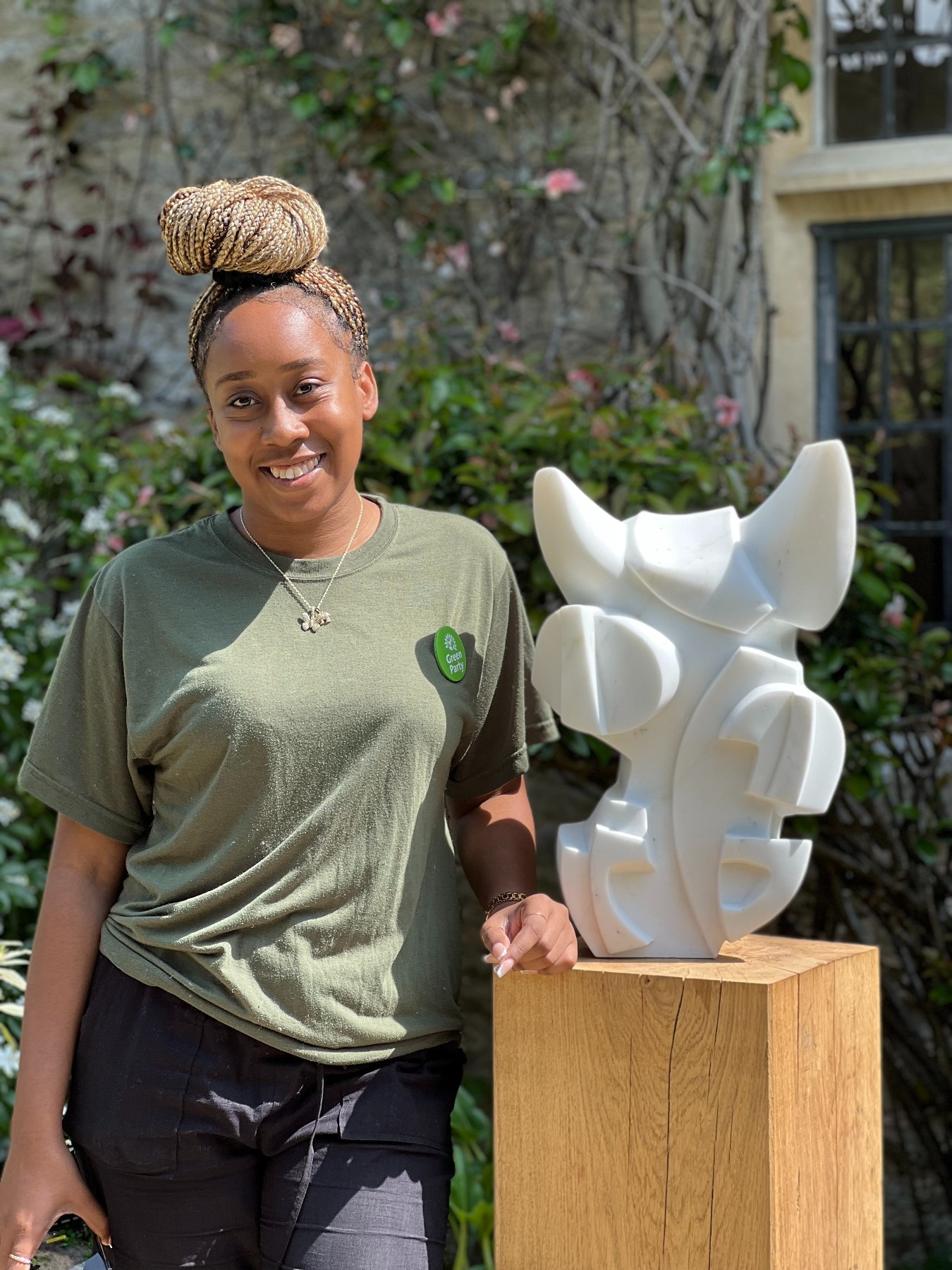 Administrative assistant Deandra Barrett next to a piece by Johnny Sunter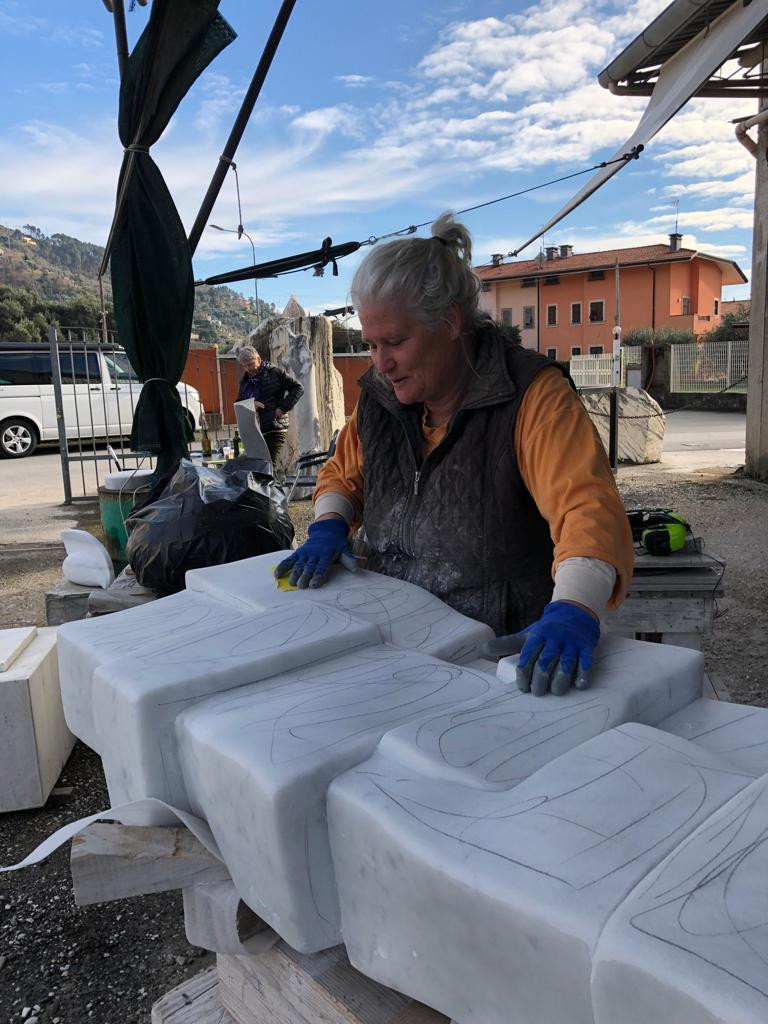 Jaya Schuerch loading art from Studio Pescarella
on form is created with love and encourages visitors to wander and absorb the beauty of the sculpture and know that there is no need to understand what it means, just enjoy it.
Resident animals, with bags of character, include Lovage, the not-quite Jack Russell and Ziggy the cat with a half black, half white face.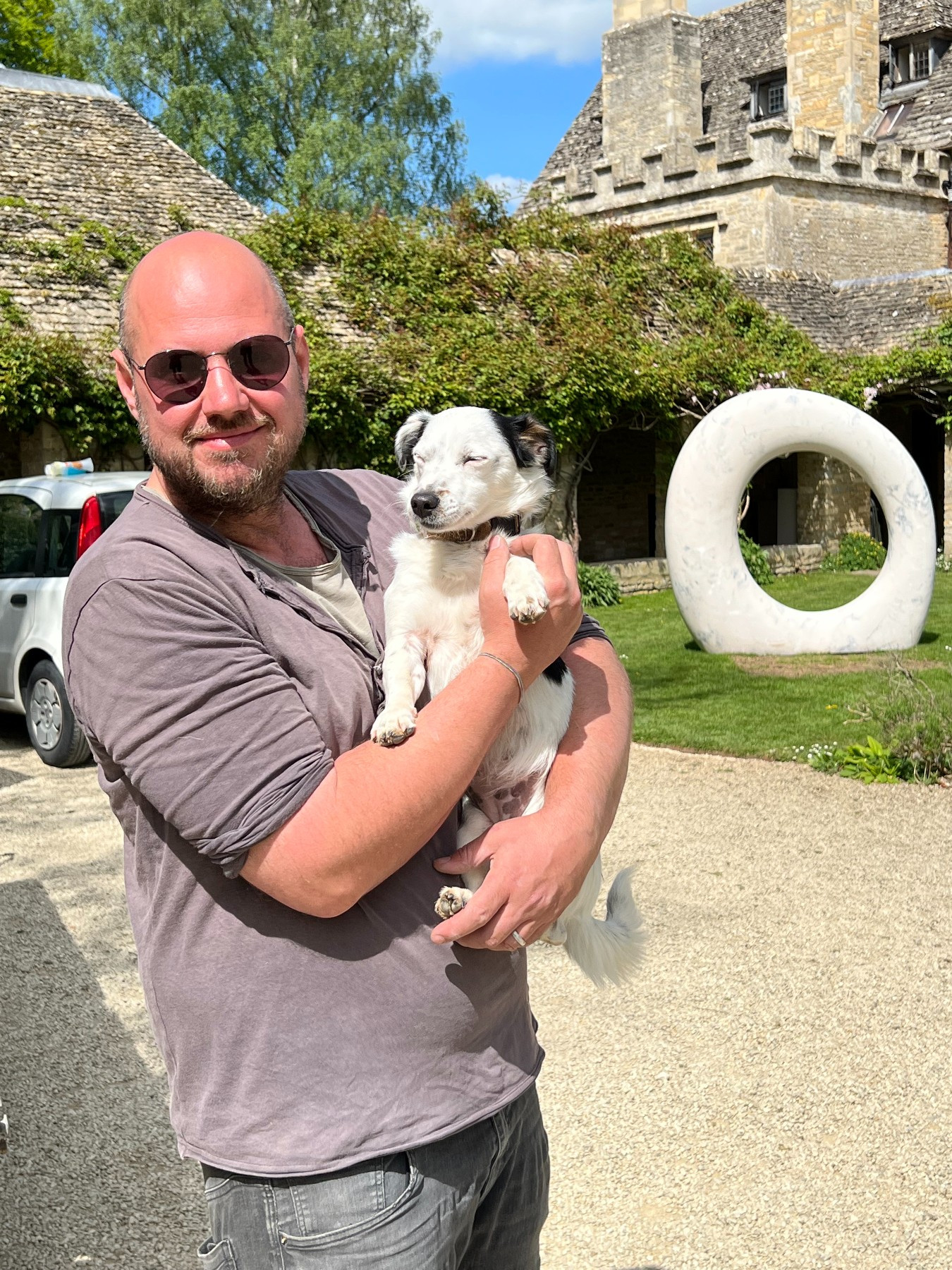 Rob Good and Lovage the dog
In the weeks before opening, the sculptors descend in groups to install their work, many staying a few nights in the beautiful house and creating a core team to help other sculptors unpack and place their work. We recorded this podcast when installation was in full swing and share the behind-the-scenes stories of how the community of artists, staff, gardeners – and even neighbours with tractors – all played their part.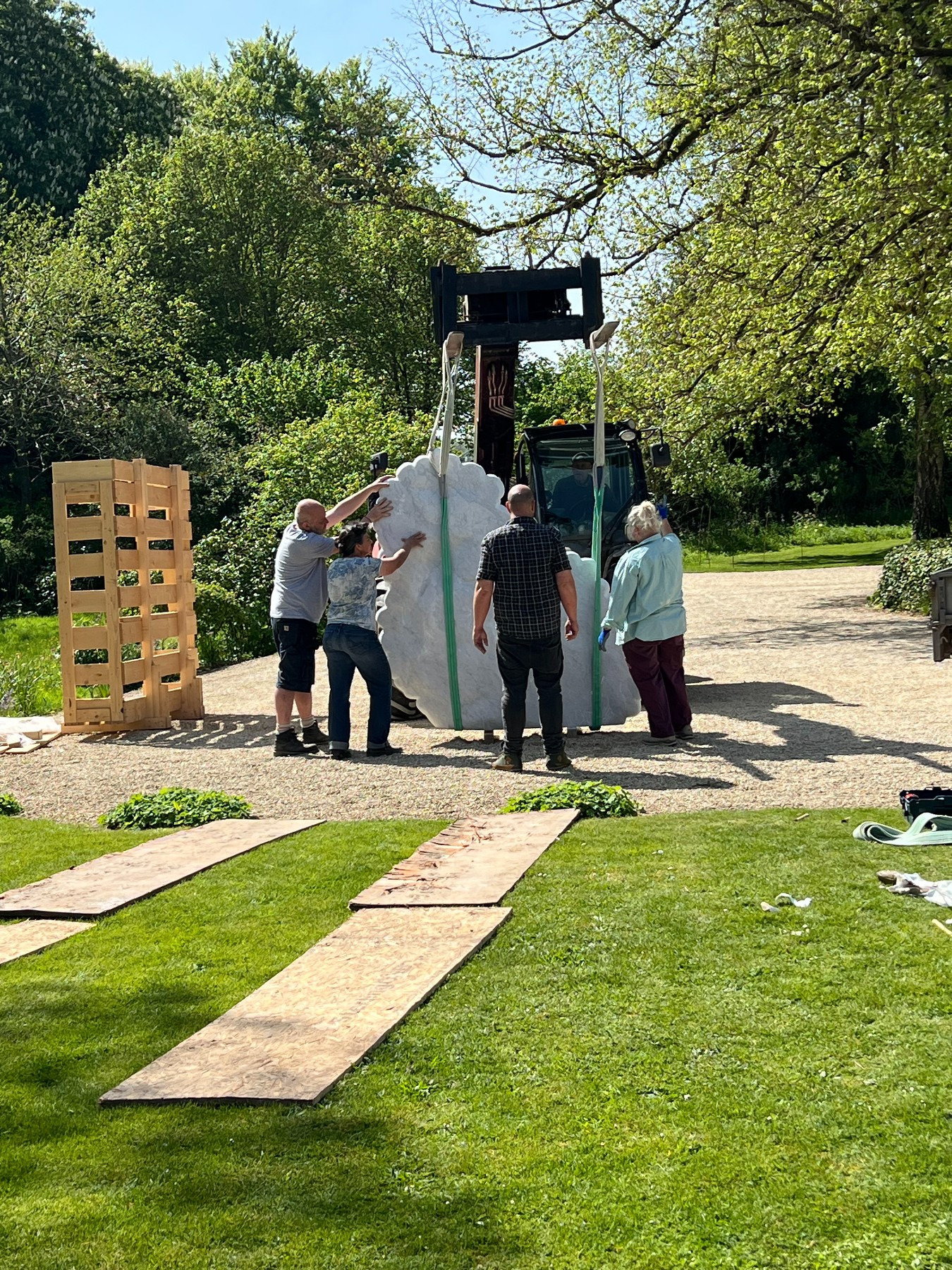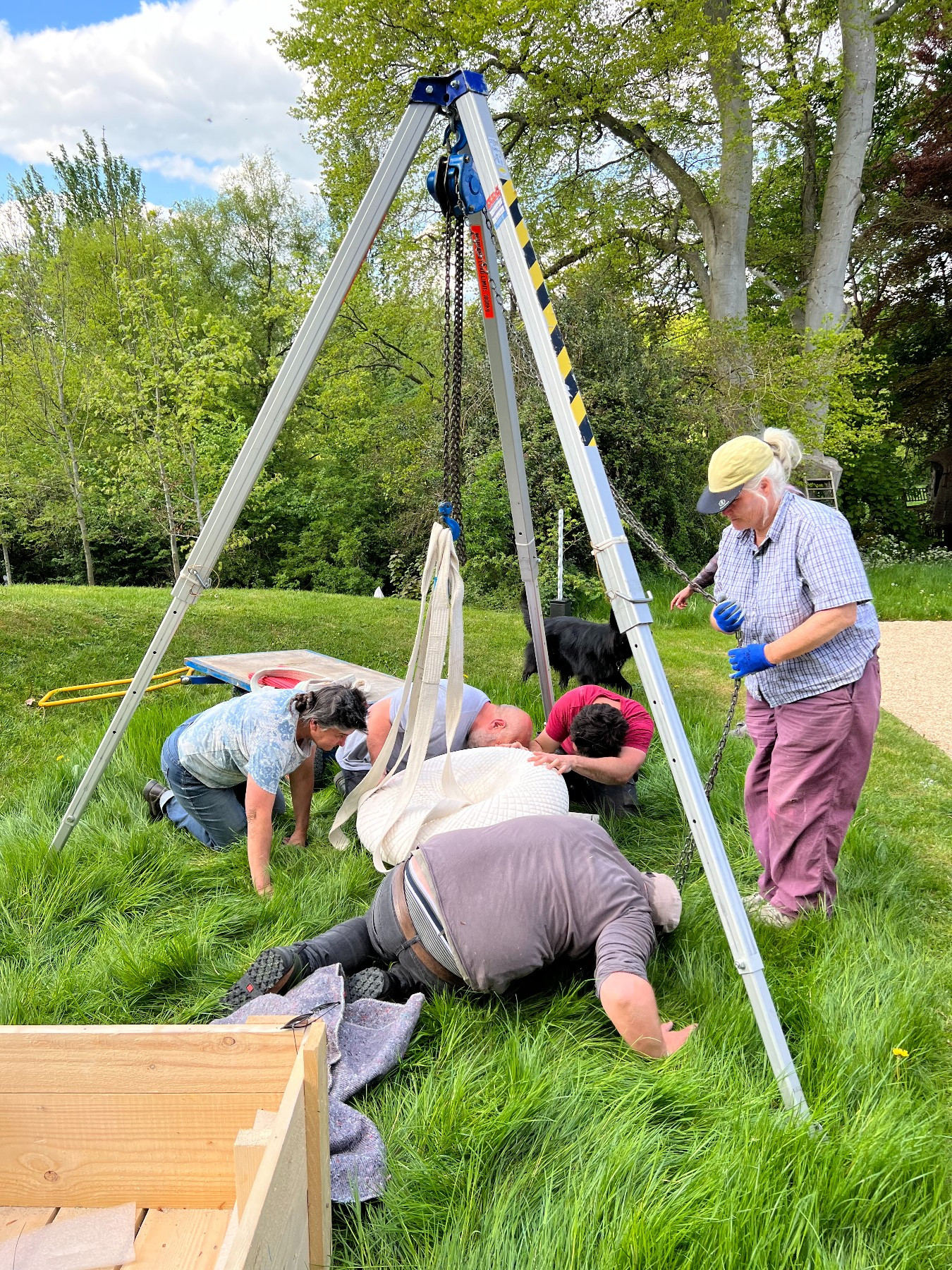 Rosie considers herself a custodian of the 18 acres of nature and is committed to biodiversity. She works with ecologist Tim Mitchell, who is running the walled garden as a food-share scheme: 'some for the birds, some for the bugs and some for us'.
We also hear from head gardener, Owen Vaughan, who brings to perfect readiness the 100% organic garden, originally designed and planted by Isabel and Julian Bannerman in 1998, for the four long weekends of on form.
The 2022 exhibition of on form runs from 12 June to 10 July – open Wednesday to Sundays (closed Monday and Tuesday) – book tickets online.
instagram.com/on_form_sculpture
Thanks to all the contributors to this programme:
Rosie Pearson, creative director

Anna Greenacre, curator

Owen Vaughan, head gardener

Deandra Barrett, administrative assistant

Annie Taylor, Rosie's daughter
Thanks to the sculptors:
Producer: Sarah Monk
Sound edit/design: Mike Axinn
Music: licensed from Epidemic Sound
I Will Hold Onto You (instrumental version), Garden Friend