Turid Gyllenhammar:

Strong women
11 March 2020 | 24 minutes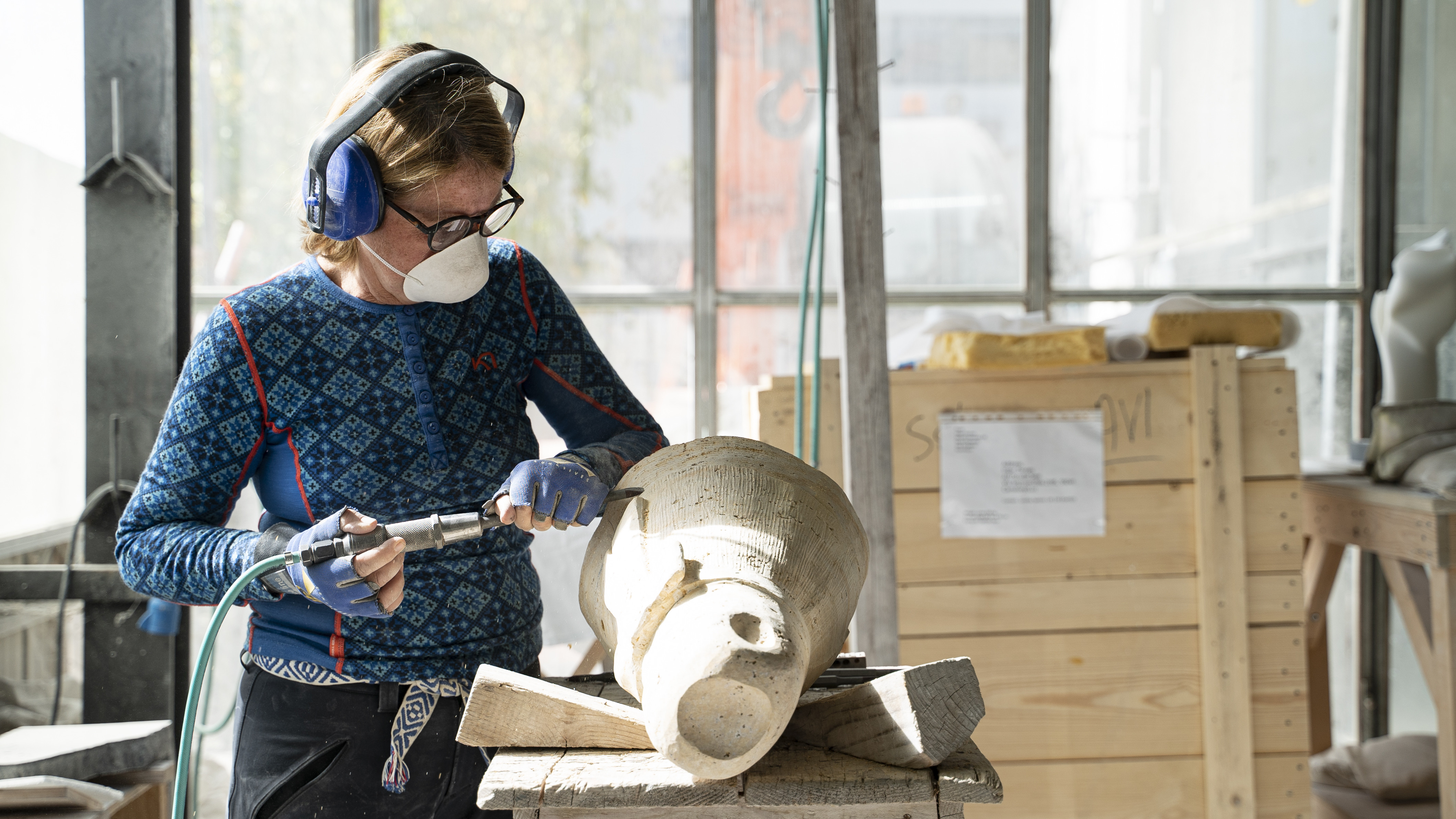 Turid Gyllenhammar carving a piece in her Nuova Vita series. Photo: Adele Gyllenhammar Raaum
A woman artist often has to juggle family matters at the same time as fulfilling her own creative dreams. The seeds for Turid Gyllenhammar finding her way to Pietrasanta came from a chance meeting with the esteemed sculptor Helaine Blumenfeld when Turid was 18. However, it took nearly 40 years for her to make her own way to working in marble. Her story is one of strength and determination.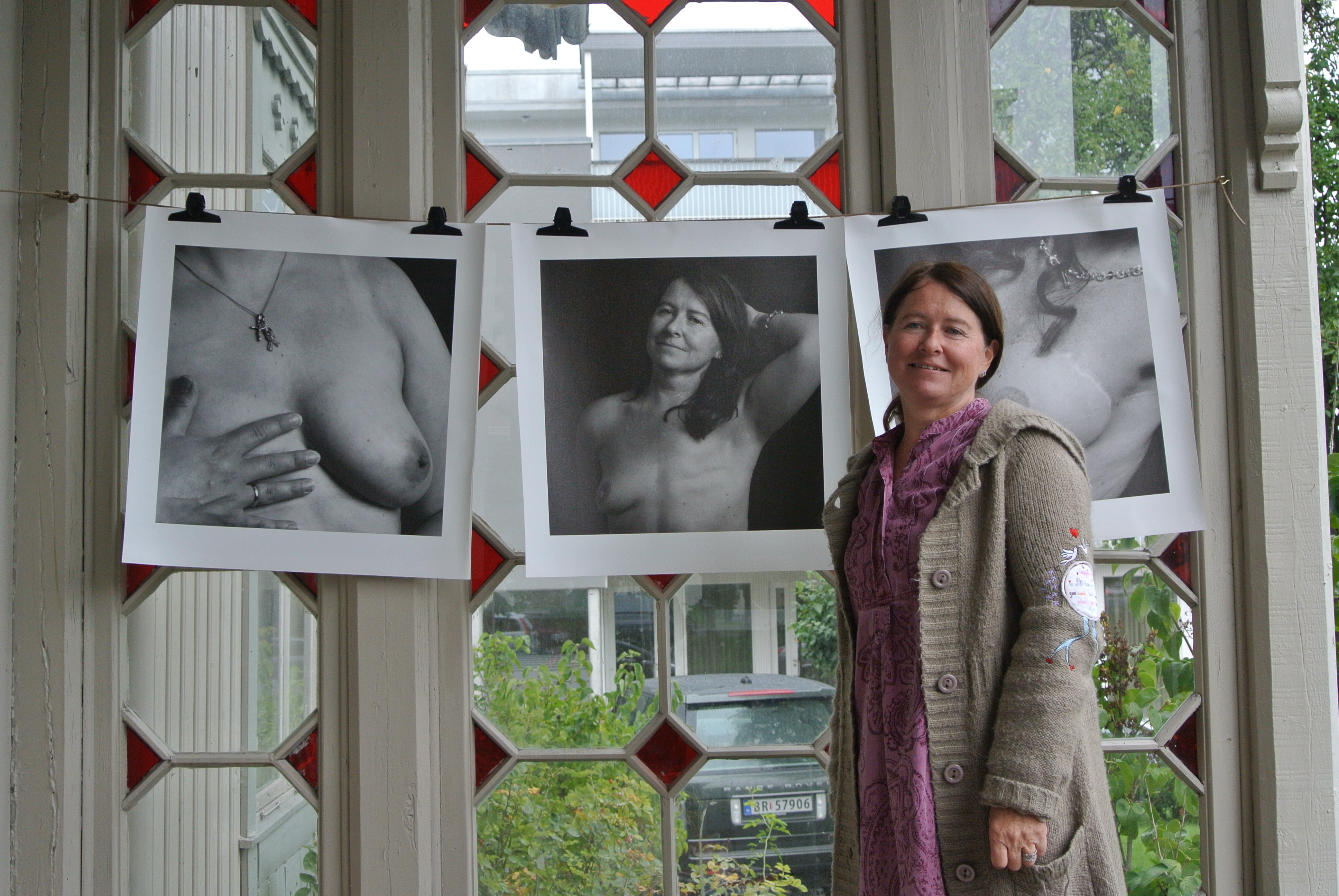 Turid and photographs from her protest which changed Norwegian policy on reconstructive surgery
Turid tells us about her Nuova Vita project – a series of baptism dresses, roughly 50 cm high, carved from a spectacular range of beautiful stones – and what she is expressing through them. Her inspirational journey shows how we can make strides in the face of setbacks and how she took a chance on a new life.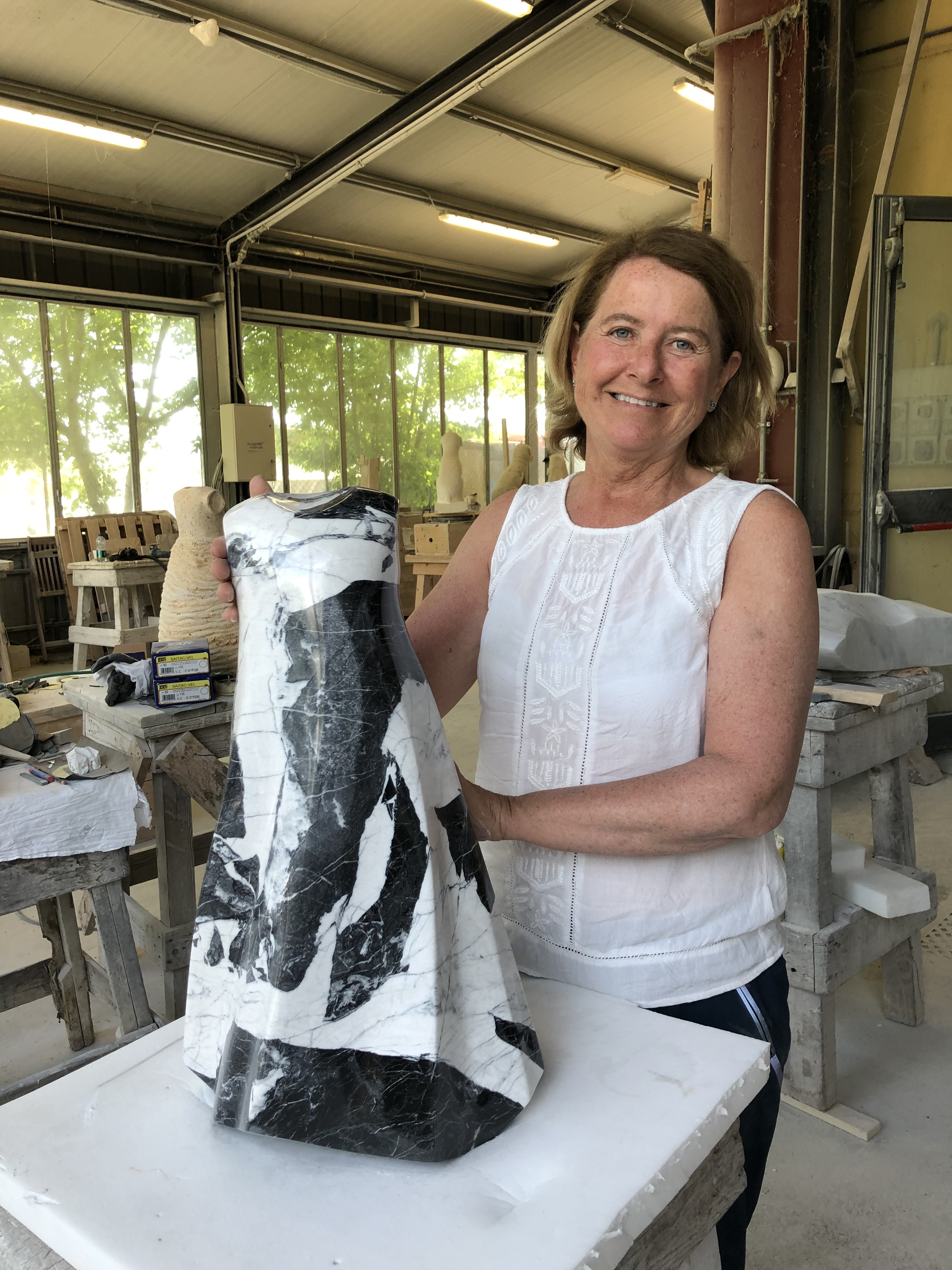 Turid with Ingeborg from her Nuova Vita series made from French grey stone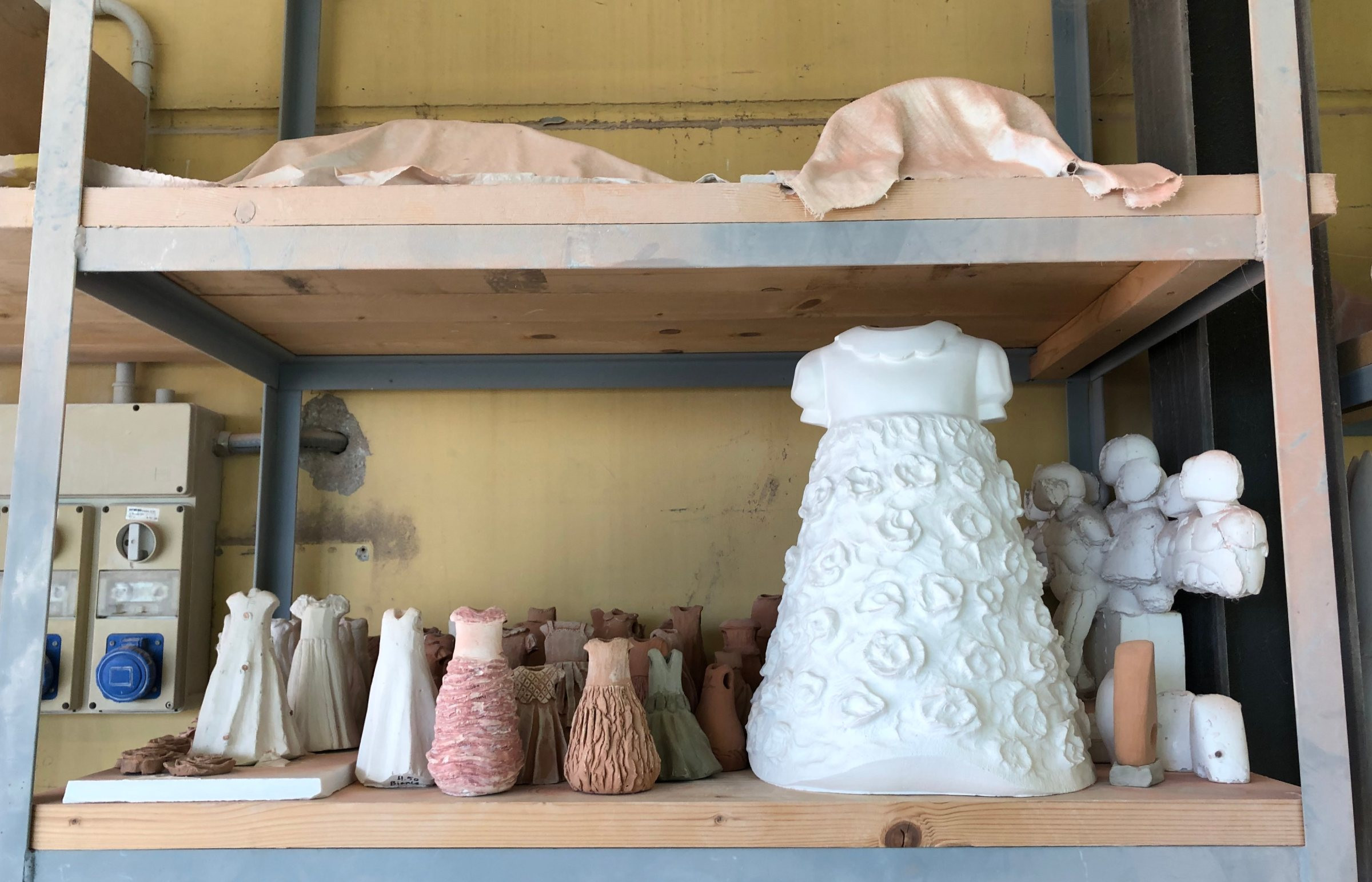 Models for Nuova Vita series, including Turid (right)
'You think you're going to a rose garden, but you don't have a rose garden.' – Turid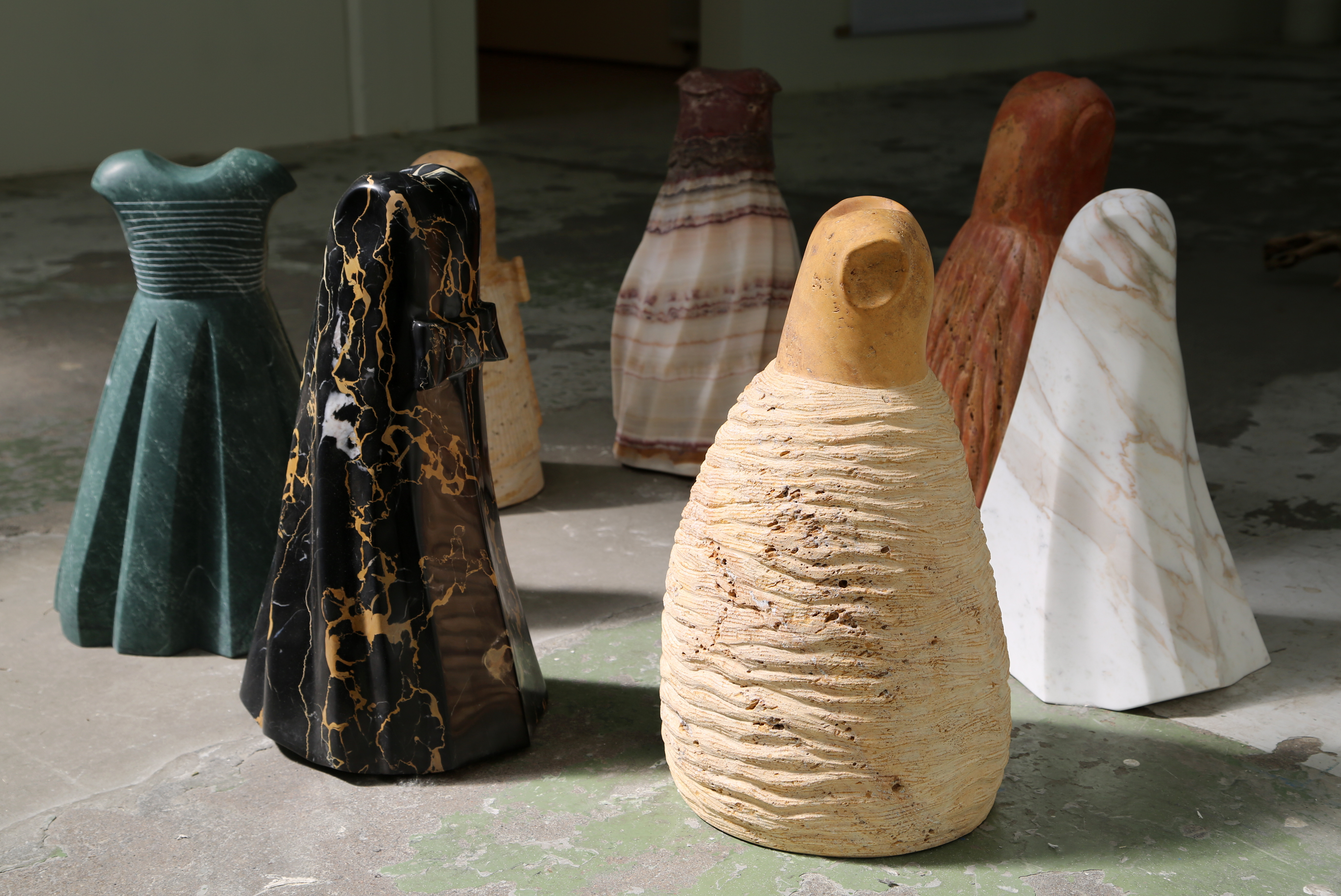 Turid Gyllenhammar, Nuova Vita series. Photo: Emily Read
Turid's interview took place in the peach gardens of Studio Sem, founded in the 1950s by Sem Ghelardini, now run by American, Keara McMartin. Studio Sem collaborate with artists and sculptors from around the world to produce marble and granite sculptures of all sizes. You'll be hearing more from them later in the series.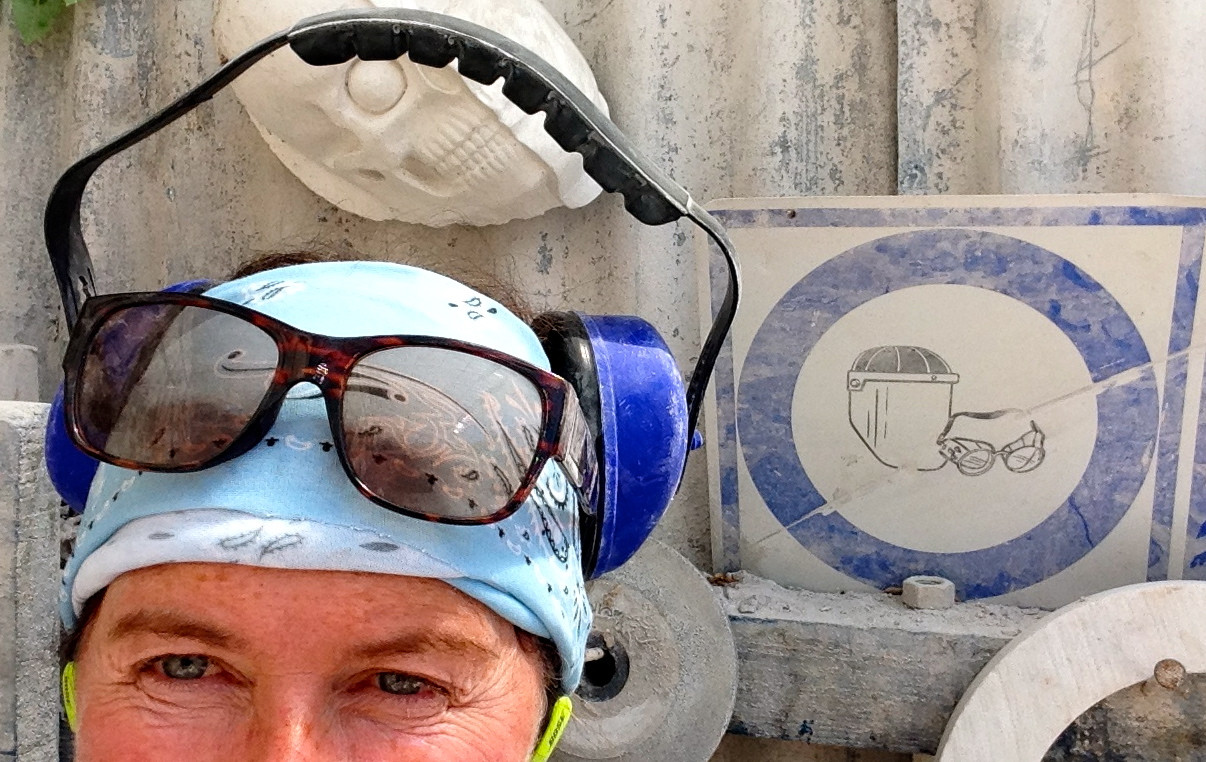 Producer: Sarah Monk
Episode edited by Michael Hall and Duncan Thornlea at MAP studios. Thanks to them both