Neal Barab:

A life of their own
5 June 2020 | 33 minutes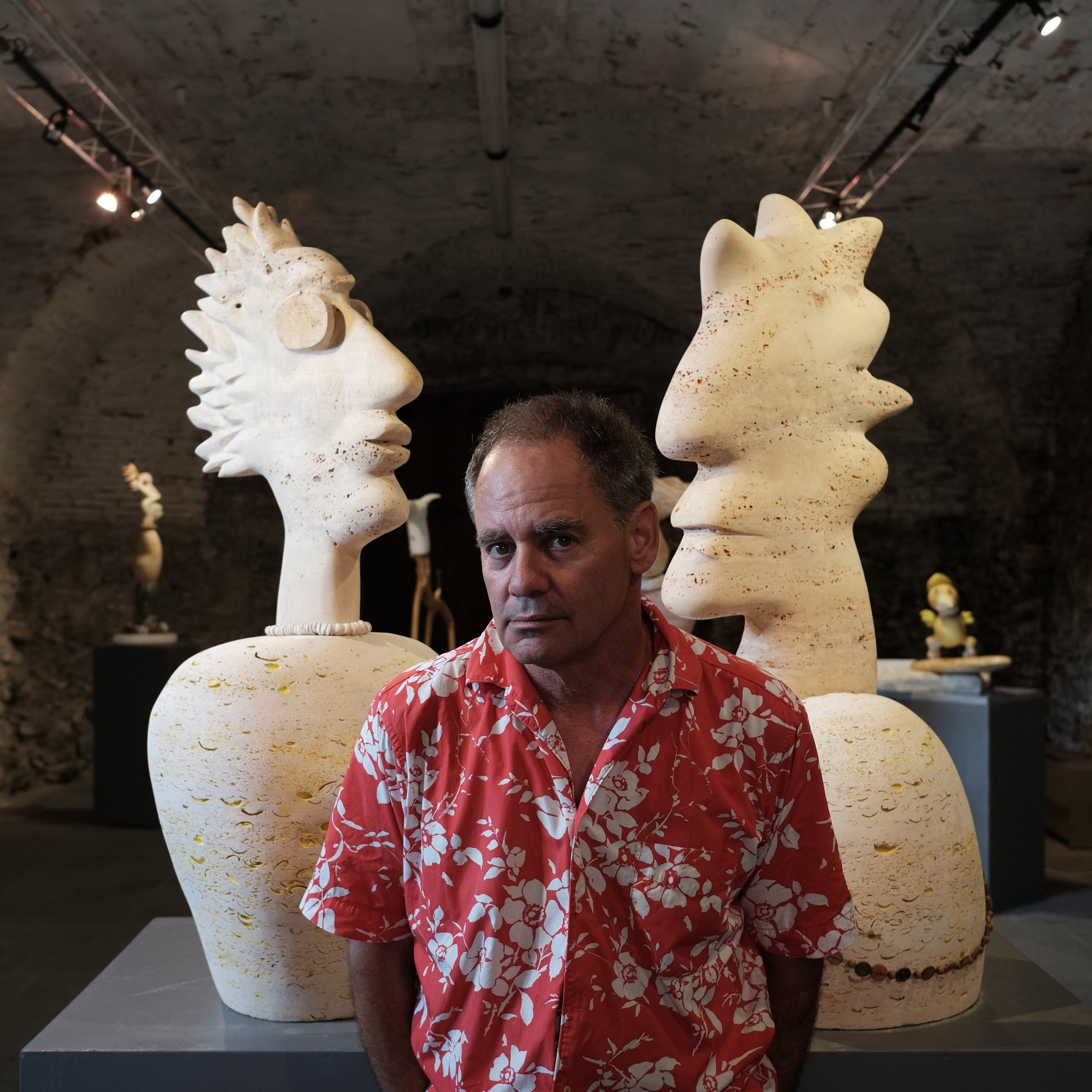 Photo: Camilla Turriani Bertoldo
Californian artist Neal Barab says his work is variously influenced by Mexican pre-Colombian art, art from the Cyclades, African art, Japanese anime such as My Neighbor Totoro by Hayao Miyazaki and cartoons.
Recently he's been working on a series of 'personaggi', or characters – human and animal – carved from multicoloured stones, some painted. Neal says 'I'm wanting my pieces to be not just sculptures but living creatures.' Their personalities are deliberately vibrant.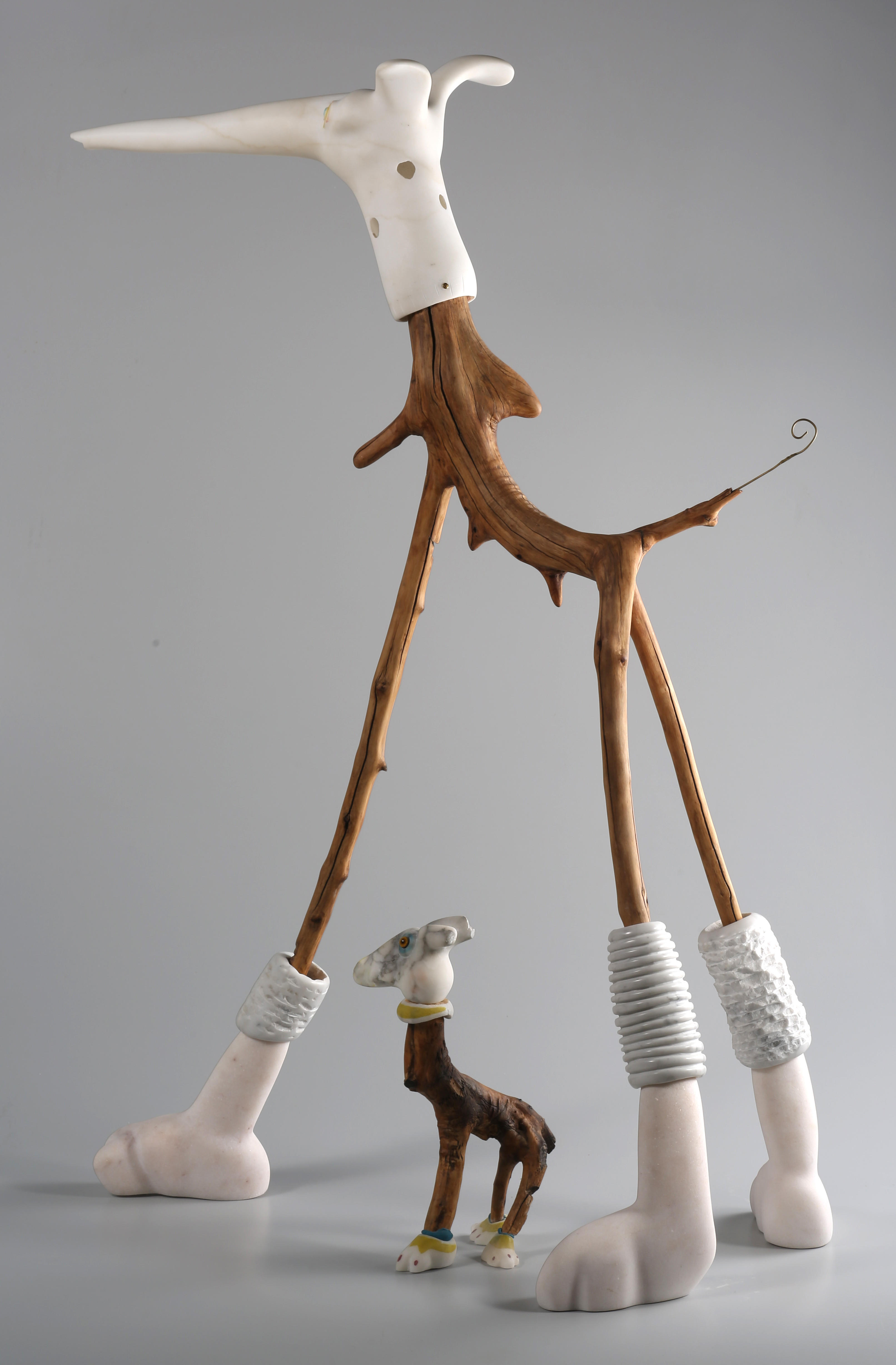 Neal Barab, Big Dog, 2019, olive wood, Carrara statuario marble; Lil Dog, 2019, alabaster, olive wood, glass eyes, oil paint. Photo: Benvenuto Saba
He talks about particular pieces he prepared for his show. Big Dog and Lil Dog are made from marble and olive wood from his own olive trees. When Neal does his 'potatura,' or pruning of trees, he's always on the lookout for bits that might contribute to a sculpture. Trav Fem is a female form with splendid hair made out of crystal formations.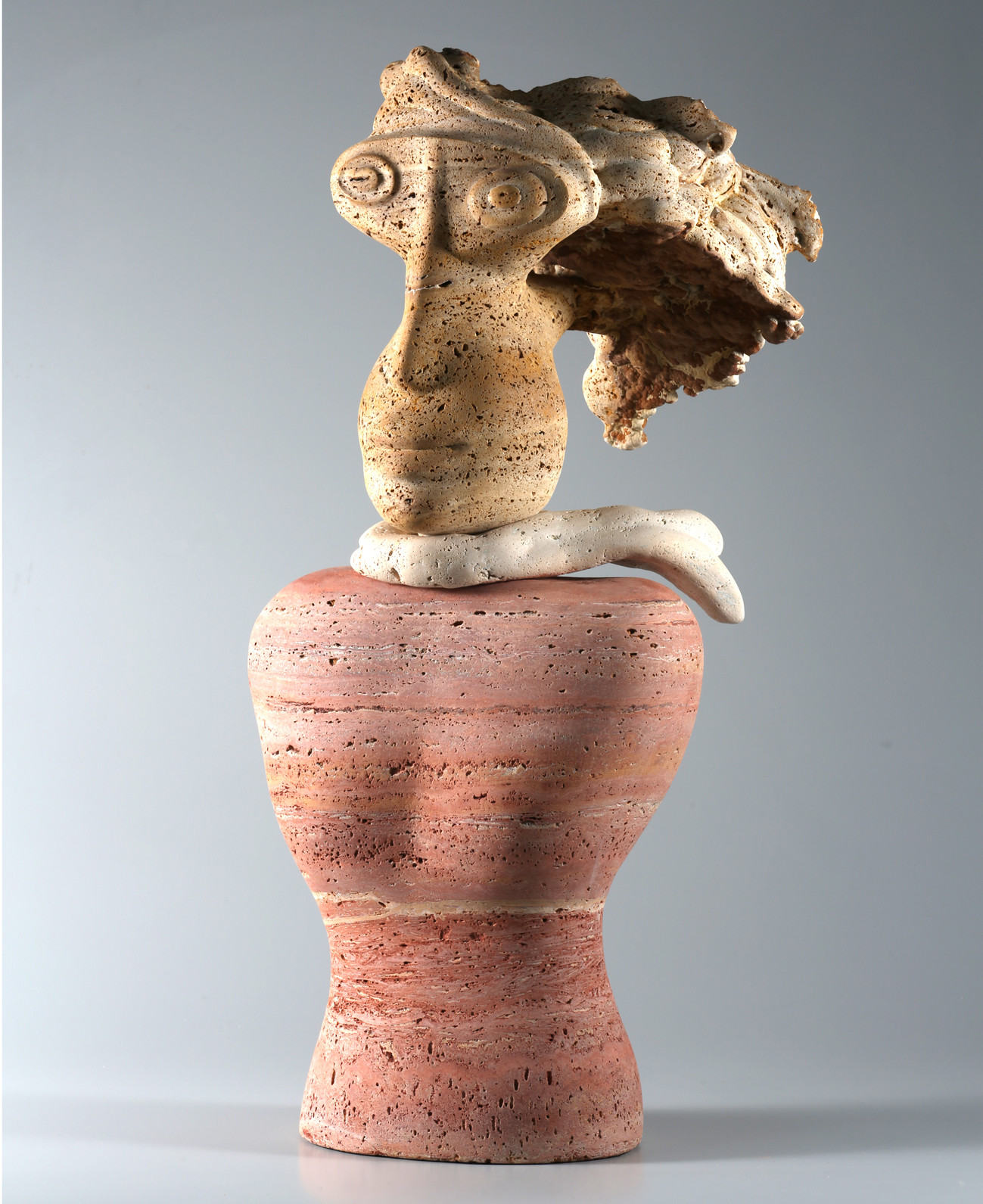 Neal Barab, Trav Fem, 2019, red Persian travertine, Roman travertine, Russian travertine. Photo: Benvenuto Saba

He also shows one of the ping-pong tables he created, this one made from four pieces of marble with a yellow piece acting as a net.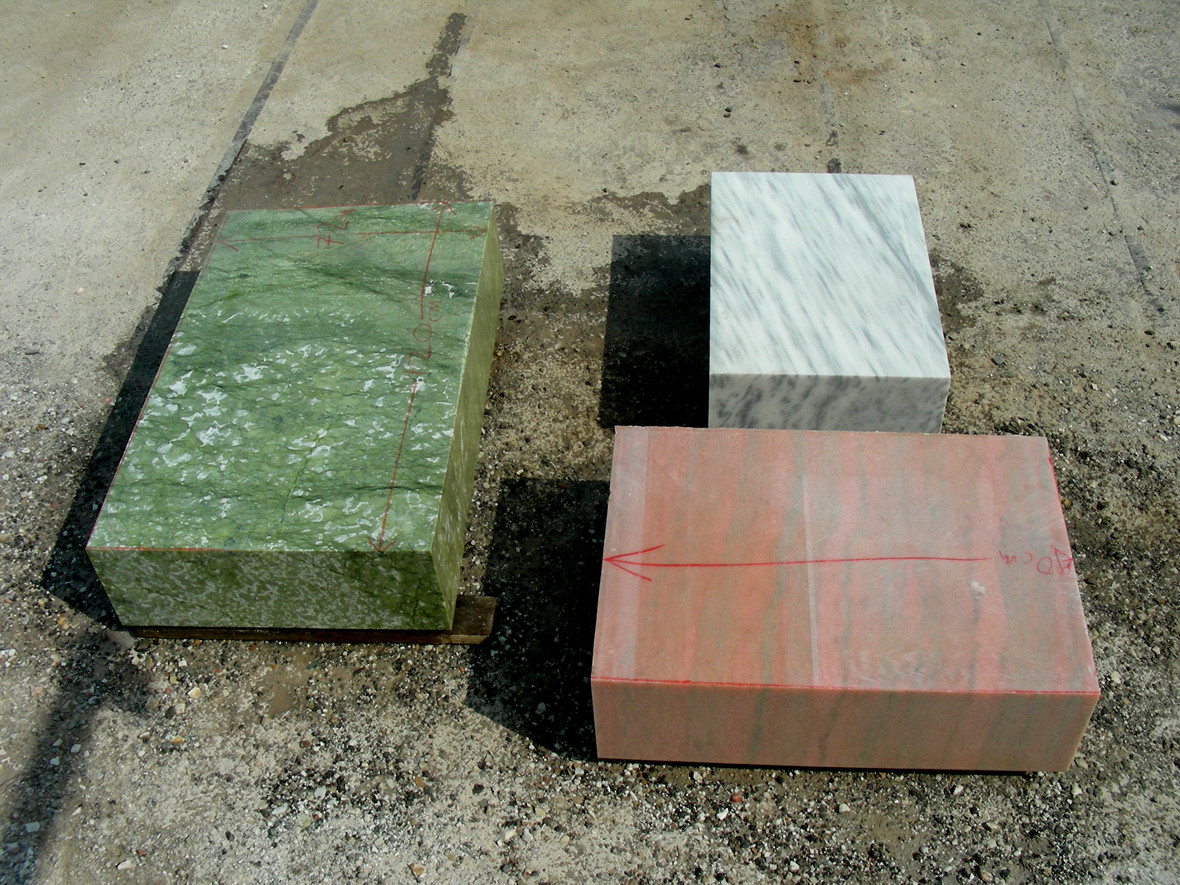 Marble for Ping Pong Con 4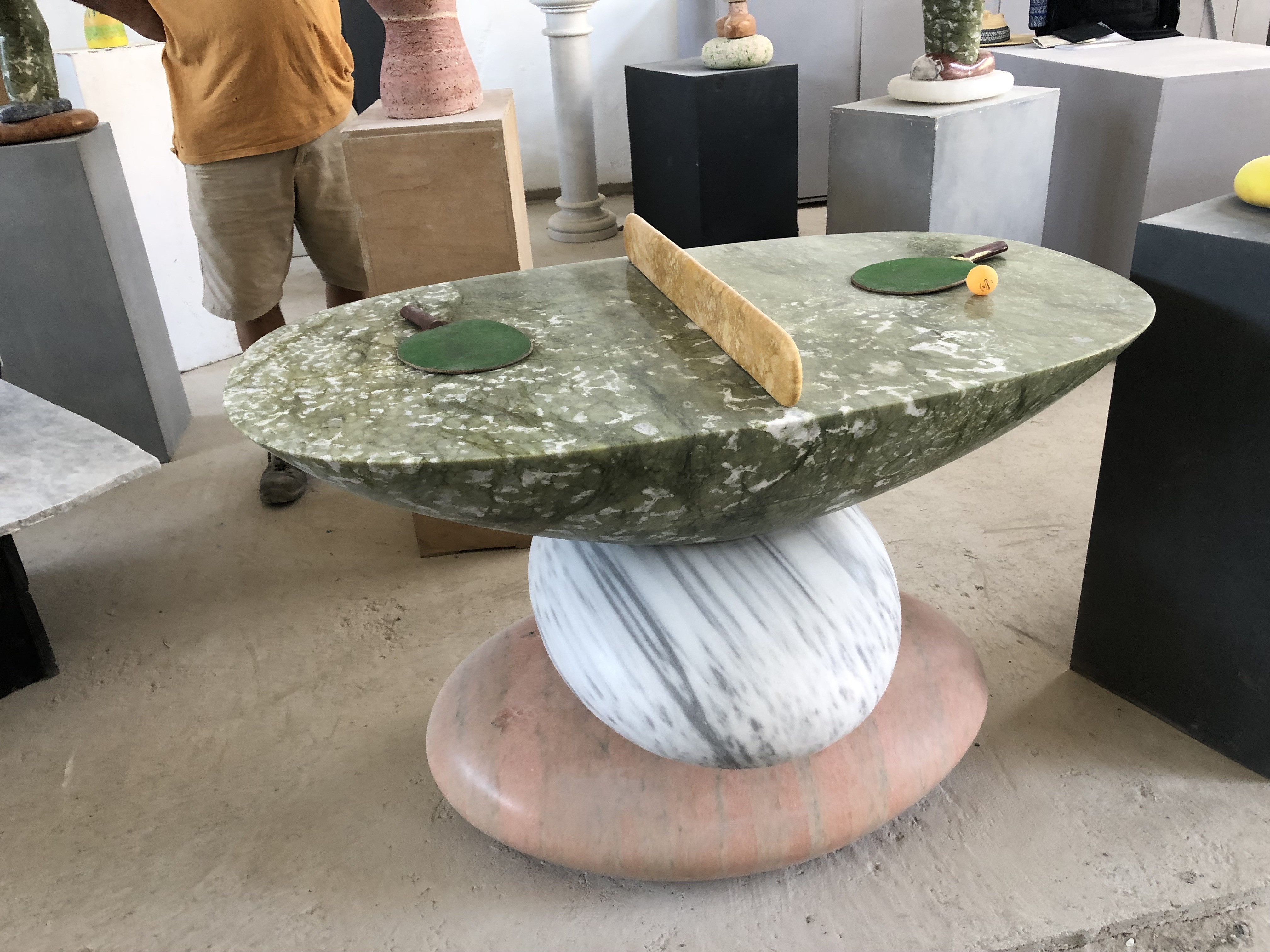 Neal Barab, Ping Pong Con 4, 2019, verde ming marble, leopard stone marble, pink Portuguese marble
Along with partners Jaya Schuerch and Lotte Thuenker, he founded Studio Pescarella in 2002. The studio, on the outskirts of Pietrasanta, has all the equipment for carving stone and provides a co-operative environment for 12 sculptors. Some artists work there permanently while others come for periods of between one and six months.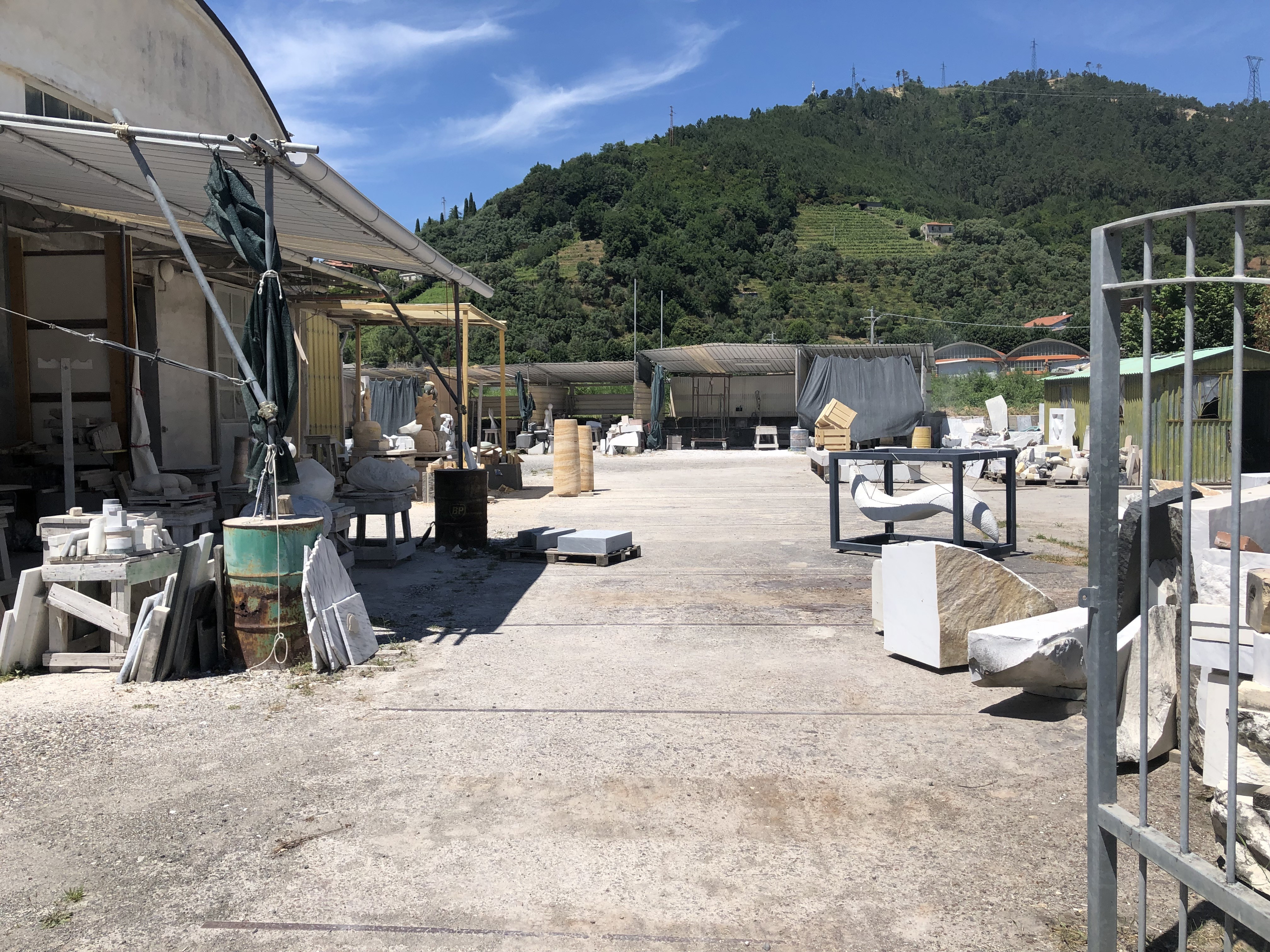 The yard at Studio Pescarella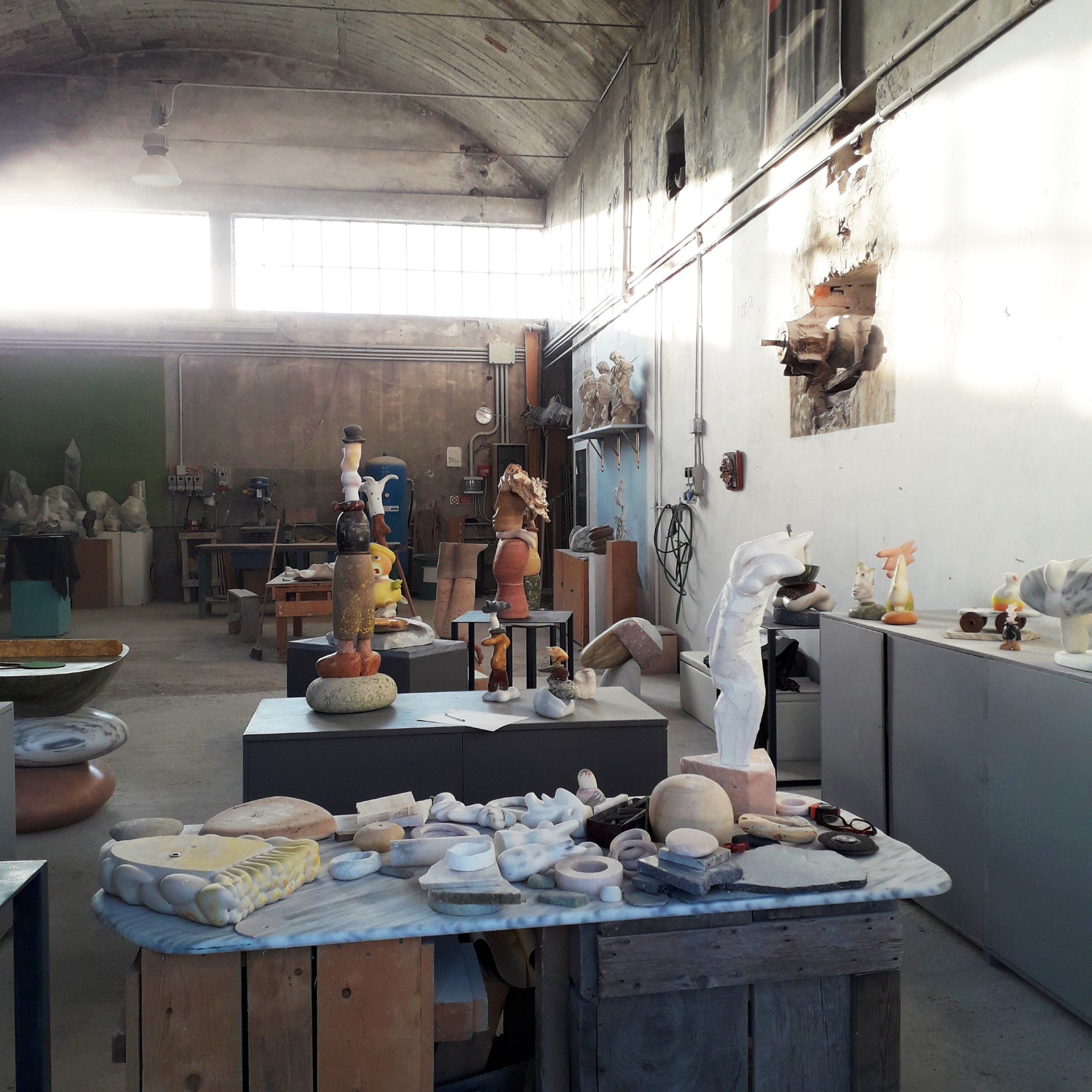 Neal's studio, interior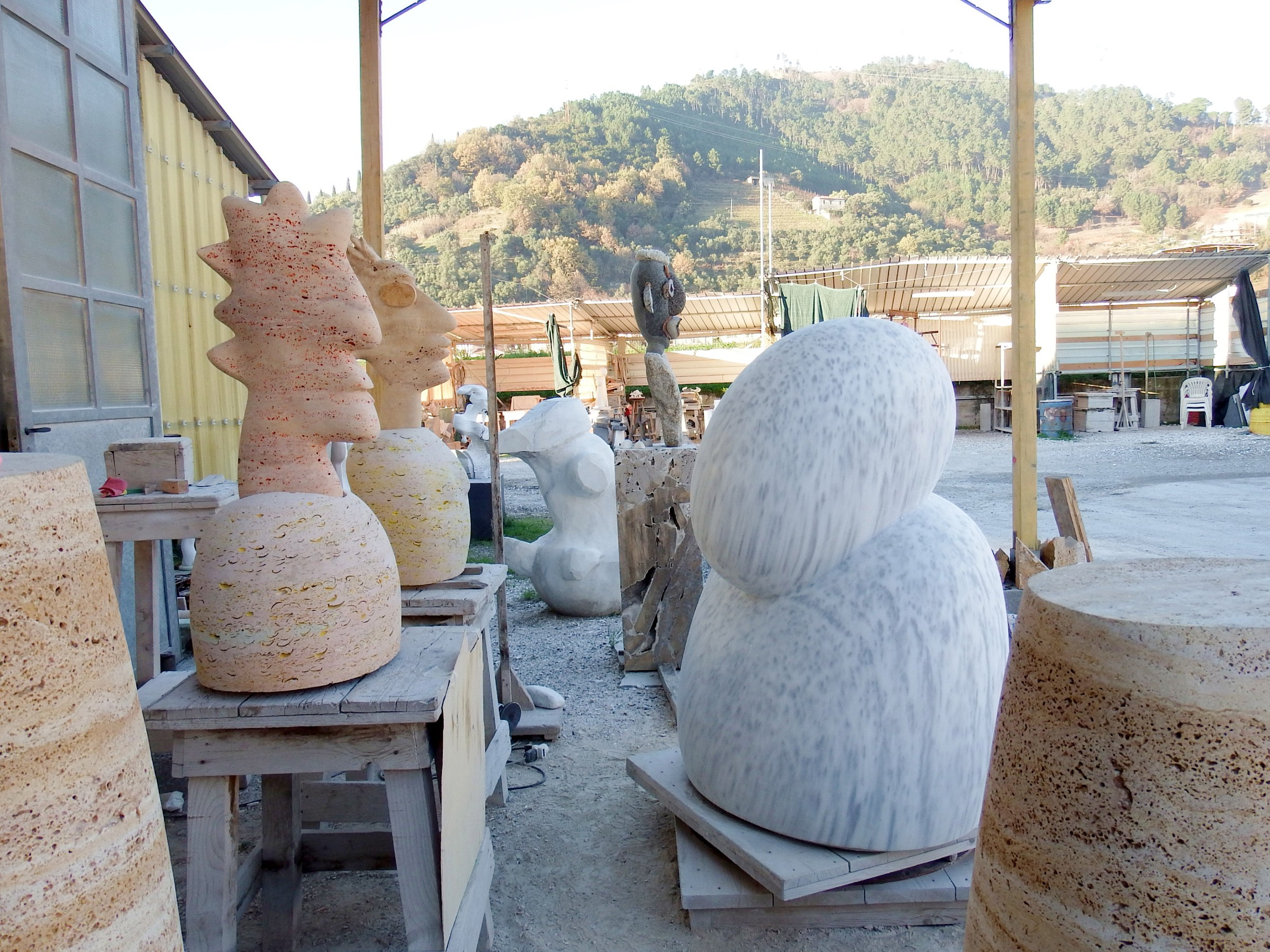 Outside Neal's studio showing Travs and George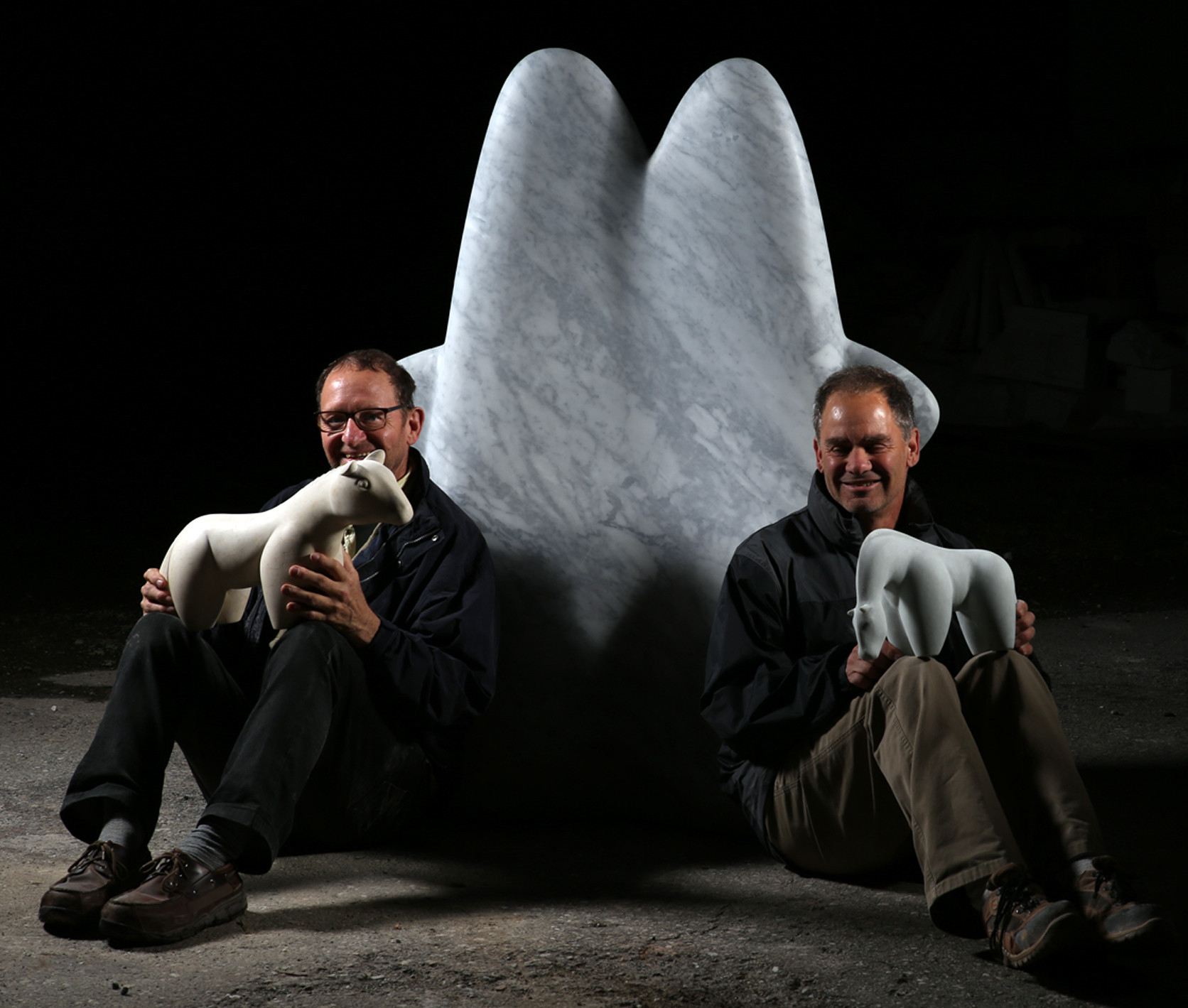 Douglas Robinson and Neal Barab. Photo: Benvenuto Saba
Producer: Sarah Monk
Sound edit/design: Guy Dowsett
Music: courtesy of audionetwork.com:
Beautiful Whirl 5, Evelyn Glennie and Michael Levine

Wonder Baby 3, Paul Ressel

Zany Jany, Alexander L'Estrange and Ben Parry