Julia Vance:

Letters and words
20 October 2021 | 28 minutes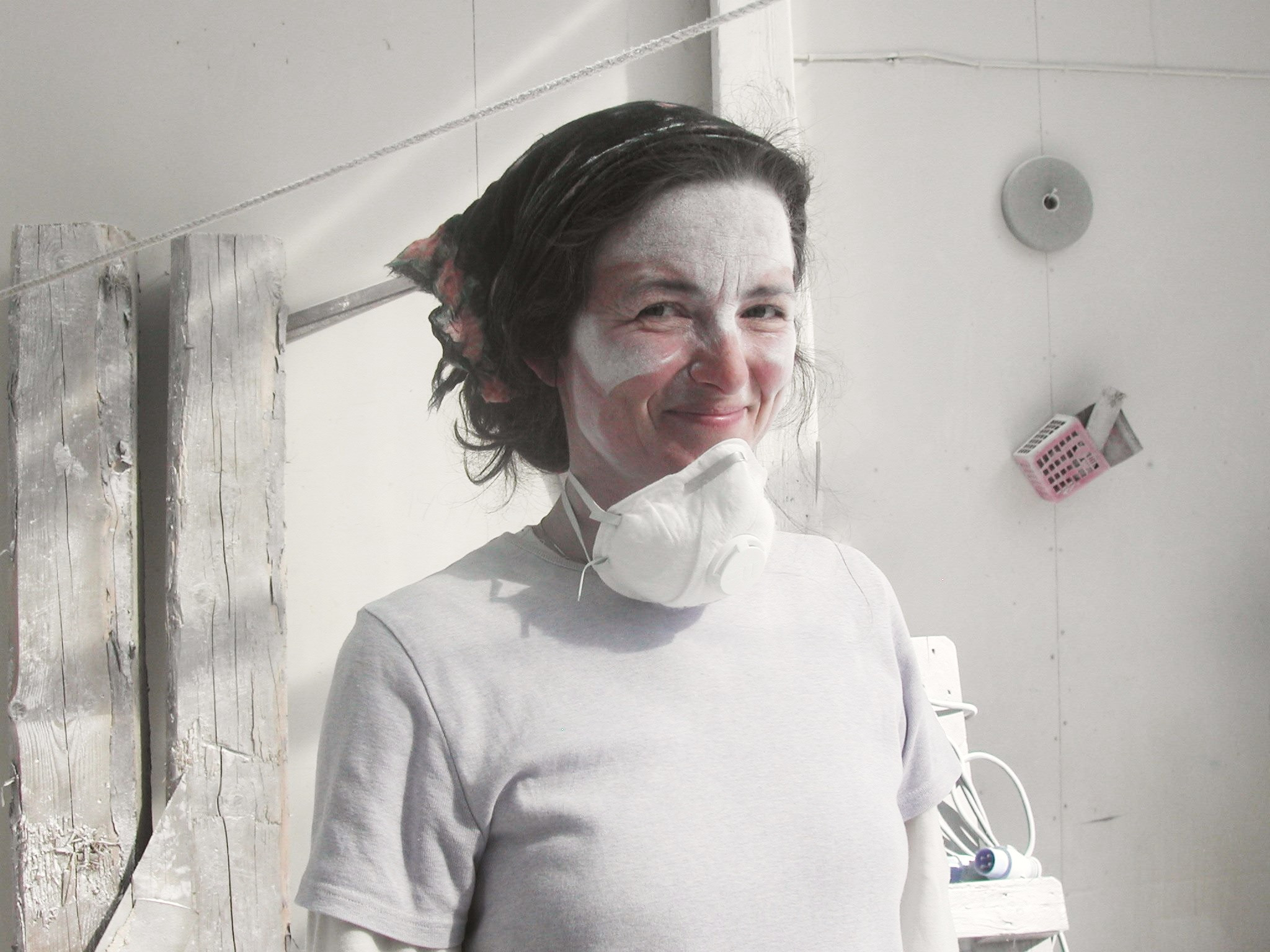 Julia Vance
With abstract calligraphic lines, Julia Vance creates sculptural forms in white Italian Statuario marble. She tells us how she created a modern altar, font and pulpit for a new church in Hønefoss, Norway, which replaced the previous church which had burnt down.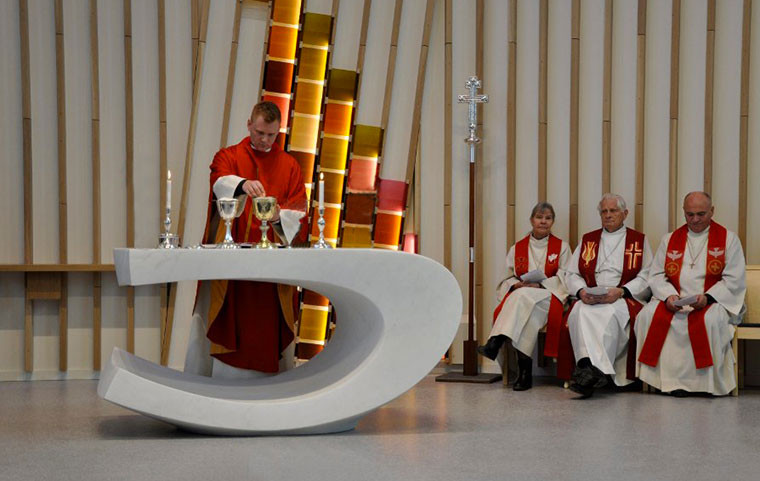 Julia Vance, Altar, font and pulpit, 2017, white Italian Statuario marble, New Hønefoss Church, Norway. Photo: RingBlad, Anne Gro Christensen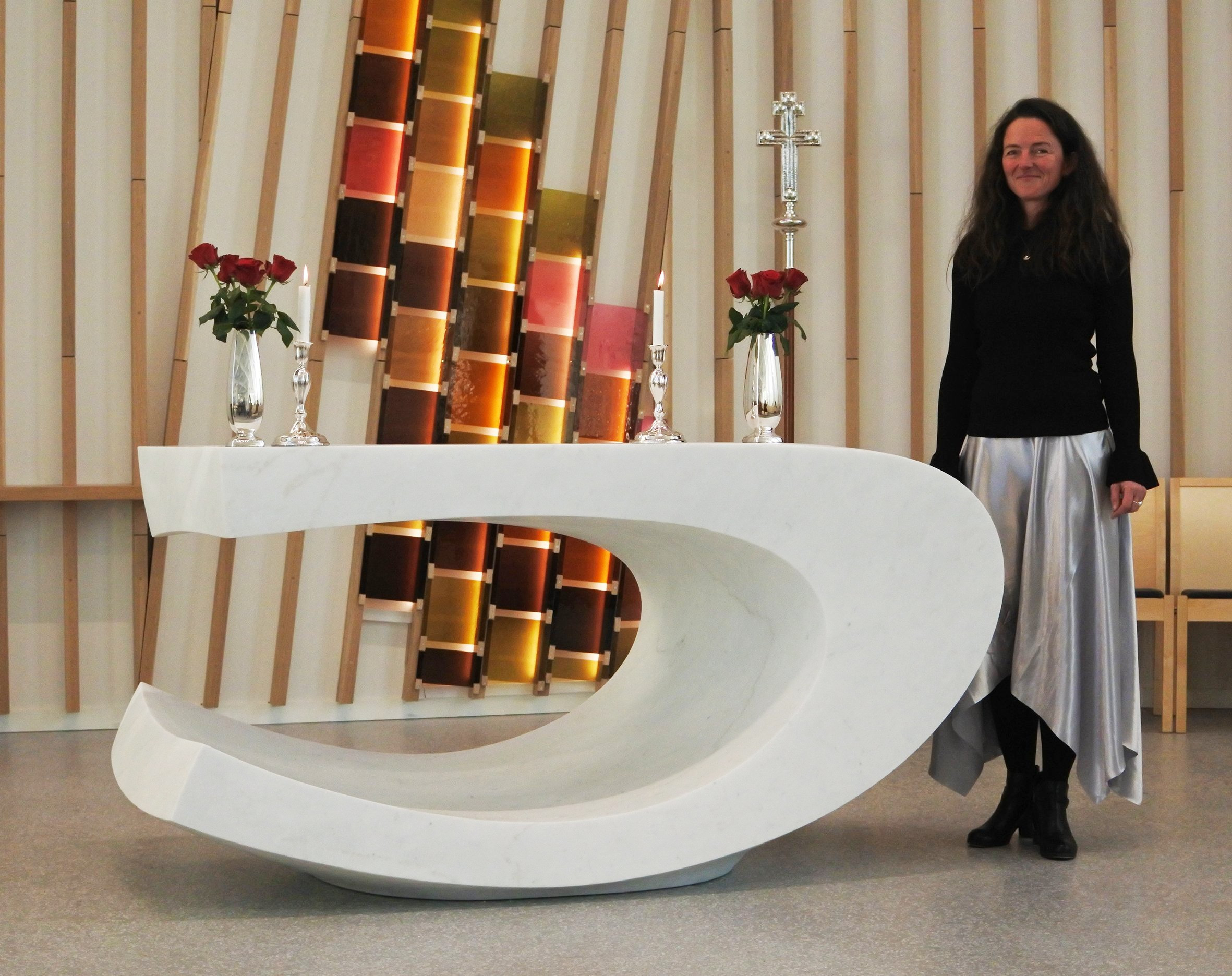 Julia Vance, Altar, 2017. Photo: Helene C Jenssen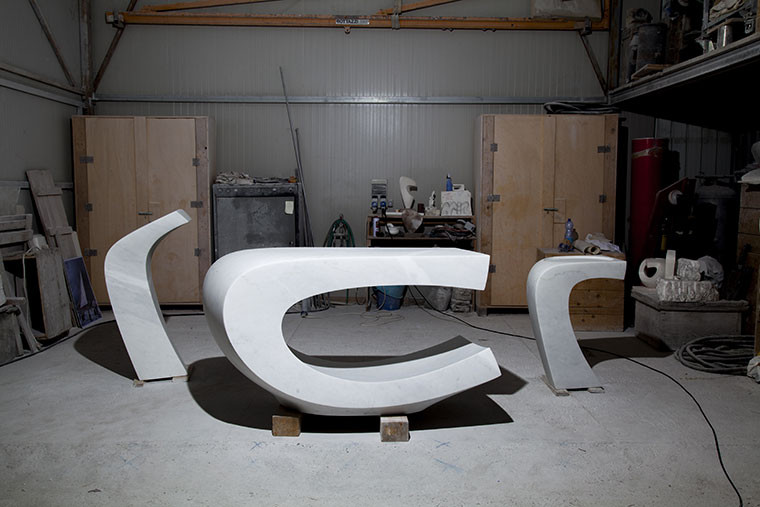 Julia Vance, Altar, font and pulpit, 2017. Photo: Stefano Baroni
In this episode, Julia describes a piece she was finishing called Passage to Knowledge. Carved in black granite, this monumental sculpture is like a huge letter Q, signifying a question. It comprises a circle with a tail, and is a portal you can pass through.

Julia believes the value of questions is far more important than students being filled up with answers. Passage to Knowledge was unveiled in the schoolyard of the newly opened Flesberg school, Norway, in September 2019. Julia created the piece to honour curiosity and encourage children to engage and play with it.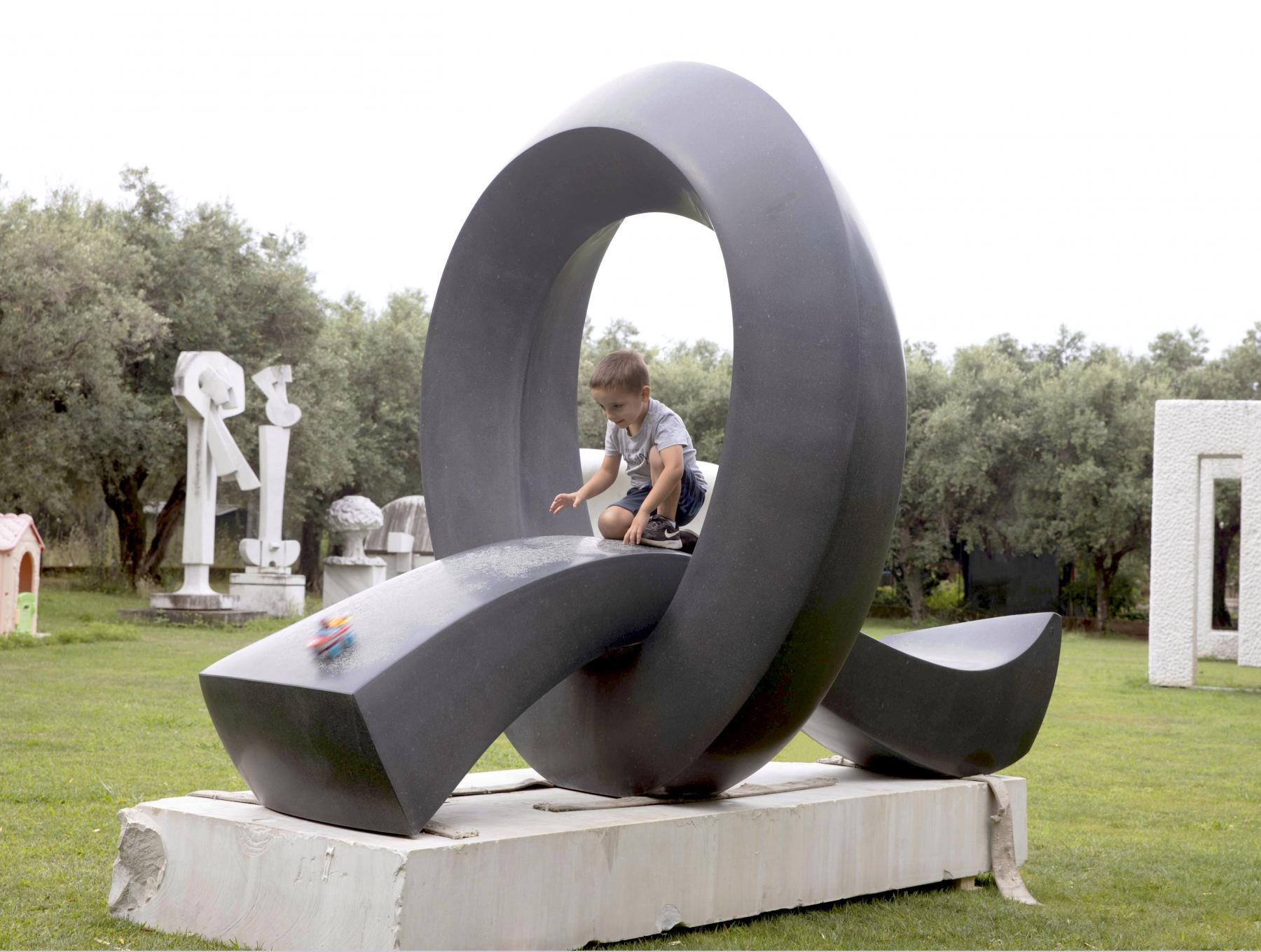 Julia Vance, Passage to Knowledge, 2019, granite, 220 × 340 × 190 cm. Photo: Nicola Gnesi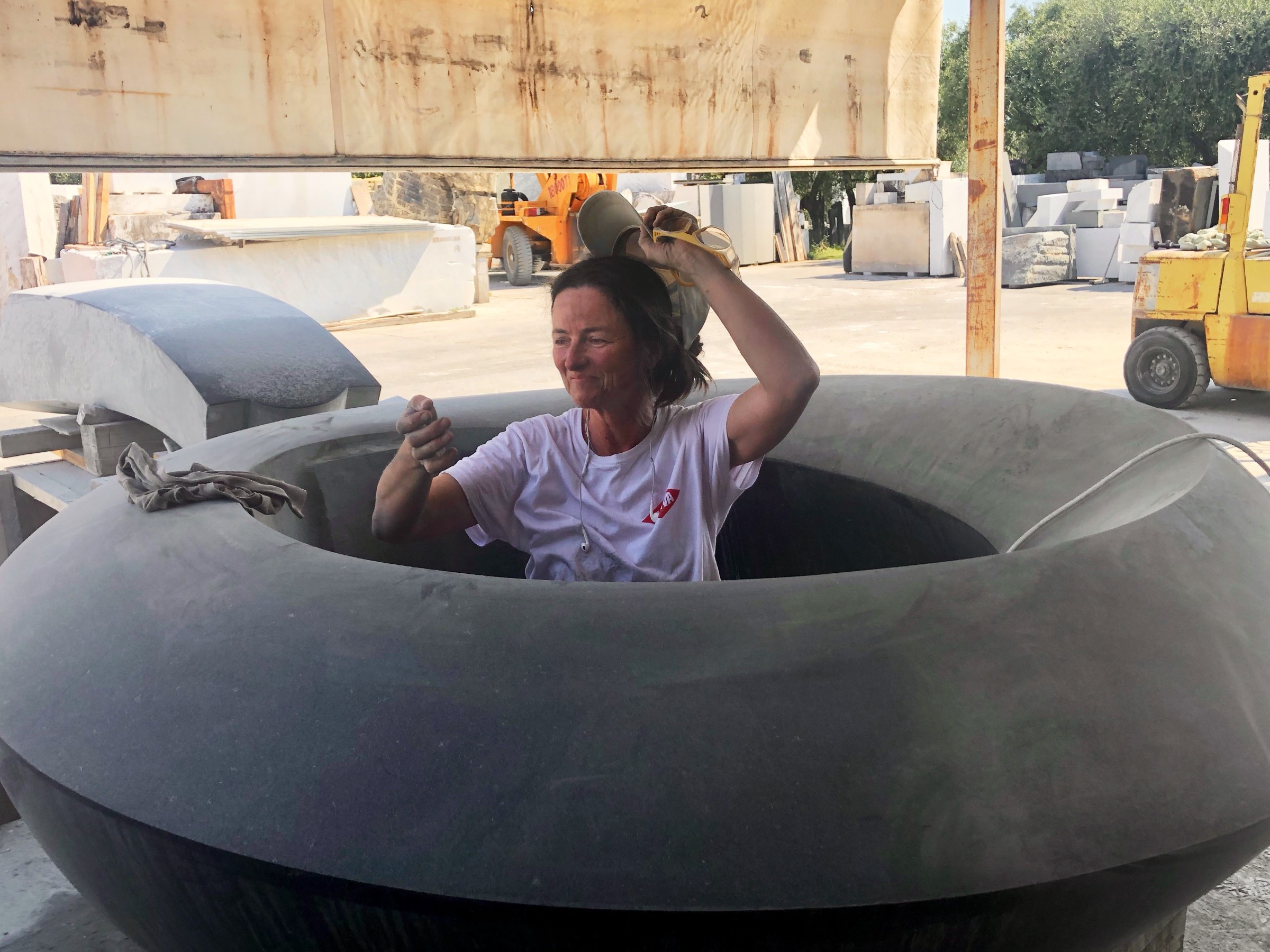 Julia working on Passage to Knowledge at Studio Georgio Angeli, Querceta
Another work which plays with calligraphic forms is HOLD #2. This sculpture is inspired by the sweeping lines and curves of the letters H, L and D. The piece invites you to curl up inside the cavity and become the missing letter O. Before going on display in Holland Park, London, HOLD #2 was shown in front of the Norwegian Parliament.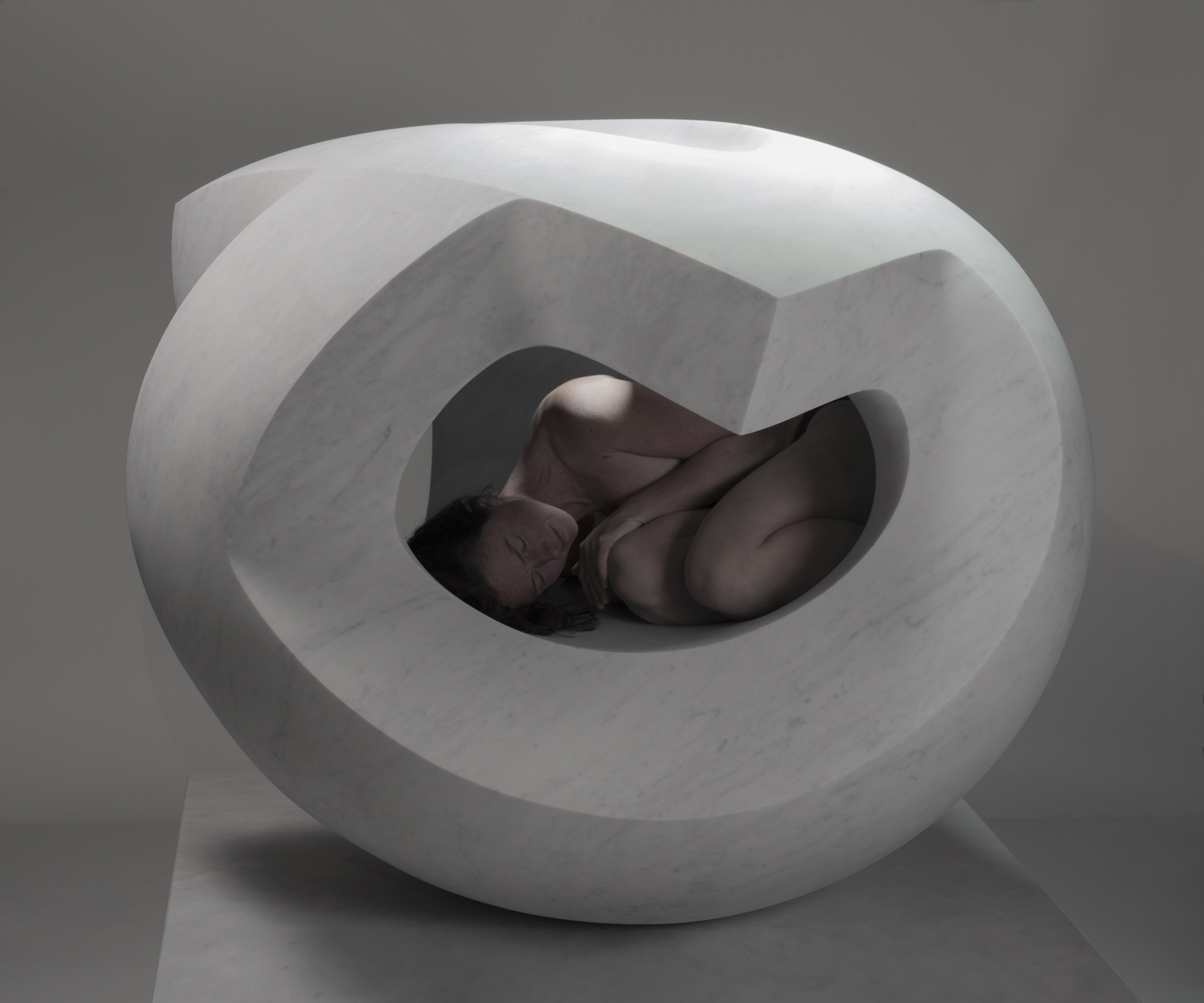 Julia Vance, HOLD #2, 2013, white Italian marble, 160 × 140 × 140 cm. Photo: Stefano Baroni
The sculpture group WE-ME #5 was inspired by the idea that the word 'me' can easily be turned upside-down to form a 'we', much the same way an individual 'me' can join a group and become part of a 'we'. First displayed in 2014 in front of Oslo Central station, the piece has wheels fastened to the side allowing members of the public to rotate the words.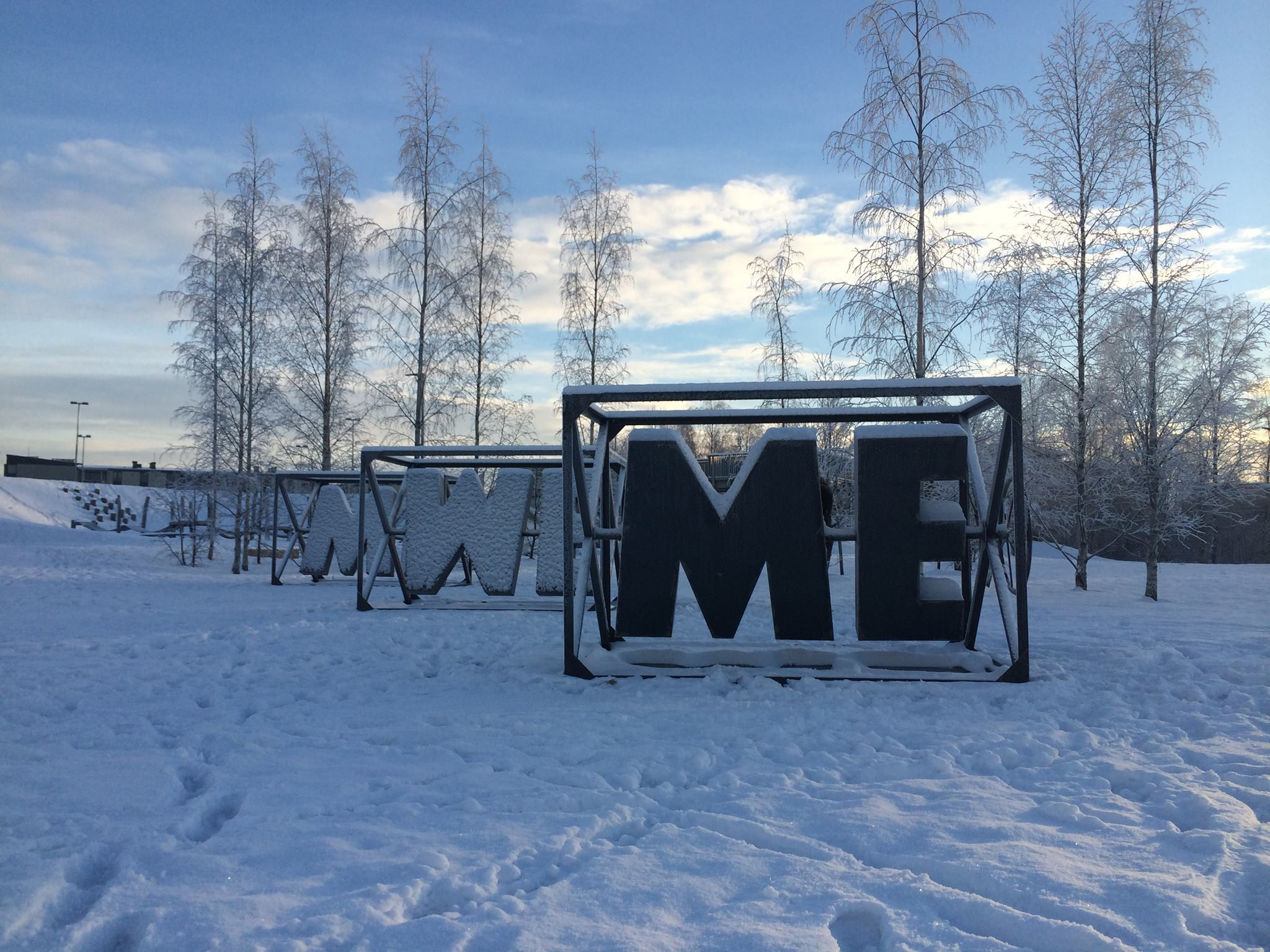 Julia Vance, WE-ME #5, 2014, welded steel, 190 × 290 × 180 cm. Photo: Julia Vance
Since 2005 Julia has divided her time between Norway and Italy, creating her letter- and word-inspired sculptures. Having spent most of the pandemic in Norway, she is looking forward to returning to her studio in Pietrasanta to work on new commissions.
Producer: Sarah Monk
Sound edit and design: Guy Dowsett
Thanks to Coro Versilia for the music in Julia's episode. This extraordinary choir are an important part of Pietrasanta's artistic community and perform at many unveilings of finished marble commissions.

Music: all courtesy of Audio Network
Sour Grapes 2 1449/47, Paul Mottram

World of Imagination 2568/2, Barrie Gledden, Paul Clarvis