Filippo dalle Luche:

Key to the future
27 October 2021 | 16 minutes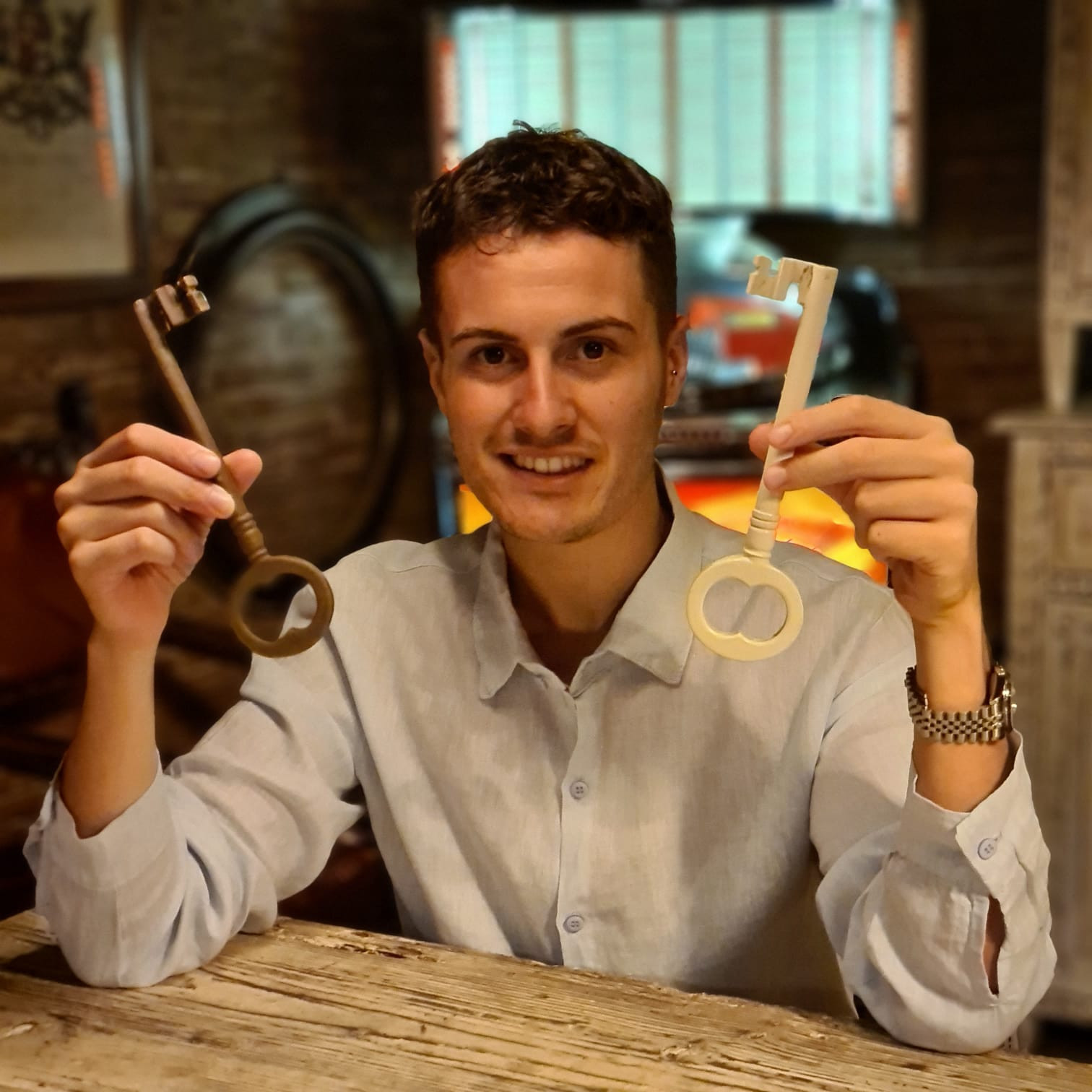 Filippo dalle Luche
Filippo is a vivacious 24-year-old student at Accademia di Belle Arti di Carrara which was founded in 1769 by Maria Teresa Cybo, princess of Carrara, to support the marble industry. The Academy was founded with two schools: sculpture and architecture, but over the centuries painting, scenography, decoration and graphics were added. However, Filippo has chosen to specialise in the most recent addition: new art technologies, founded in 1999, which trains artists in digital media skills.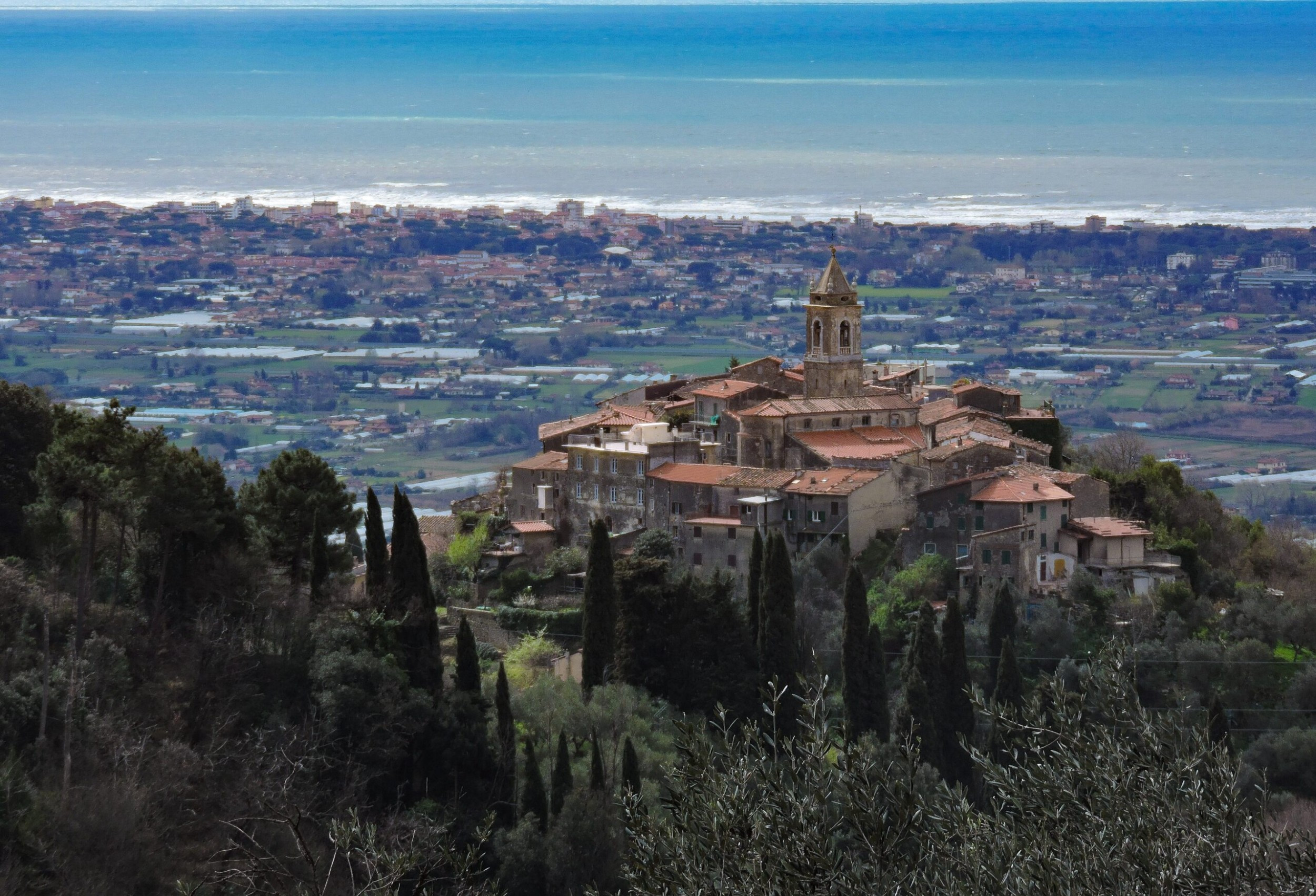 The hilltop village of Monteggiori. Photo: Antonelaromagnoli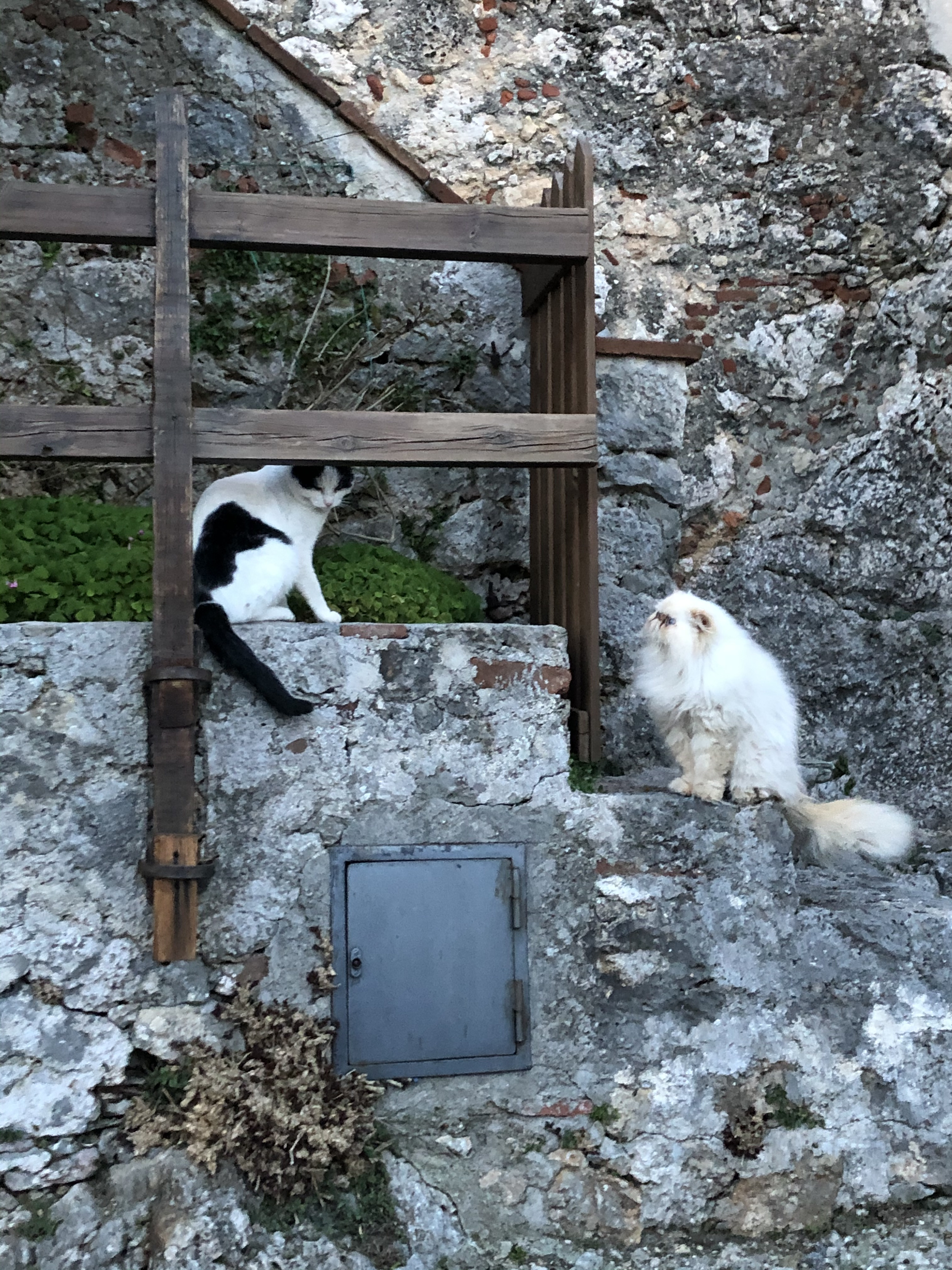 Monteggiori cats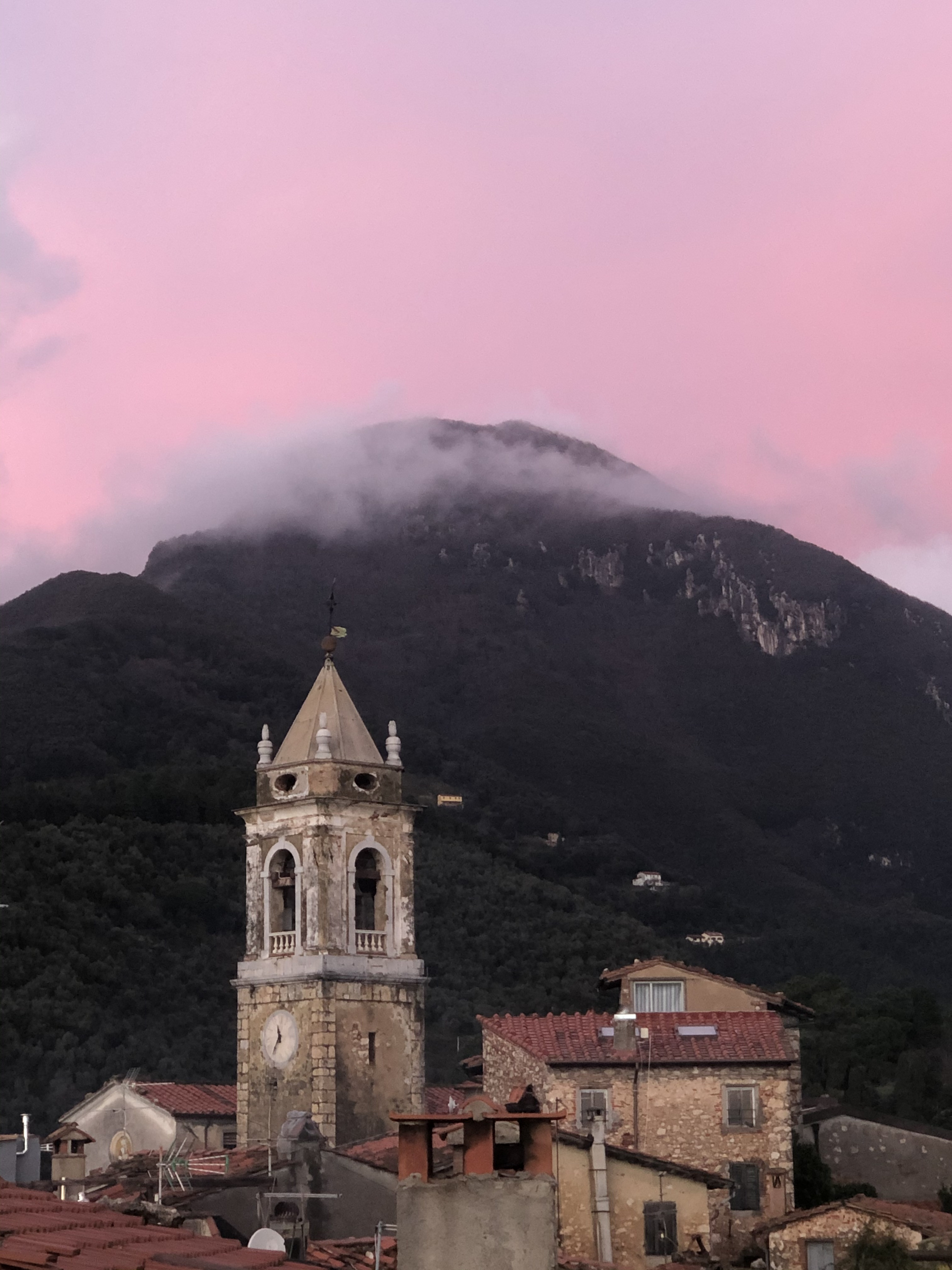 Monteggiori at dusk
Filippo has lived his whole life in Monteggiori, a small fortified medieval village dating back to 1224, perched above Pietrasanta with a strategic view over the Versilia plains and the sea. As cars are forbidden, everyone has to walk up the steep cobbled path carrying their provisions, and if anyone urgently needs the hospital you'll see men bobbing down over the cobbles bearing them on a stretcher. There's a brown dog on duty in the car park and many feisty cats which wander from house to house demanding food and attention. It's a close-knit and colourful community.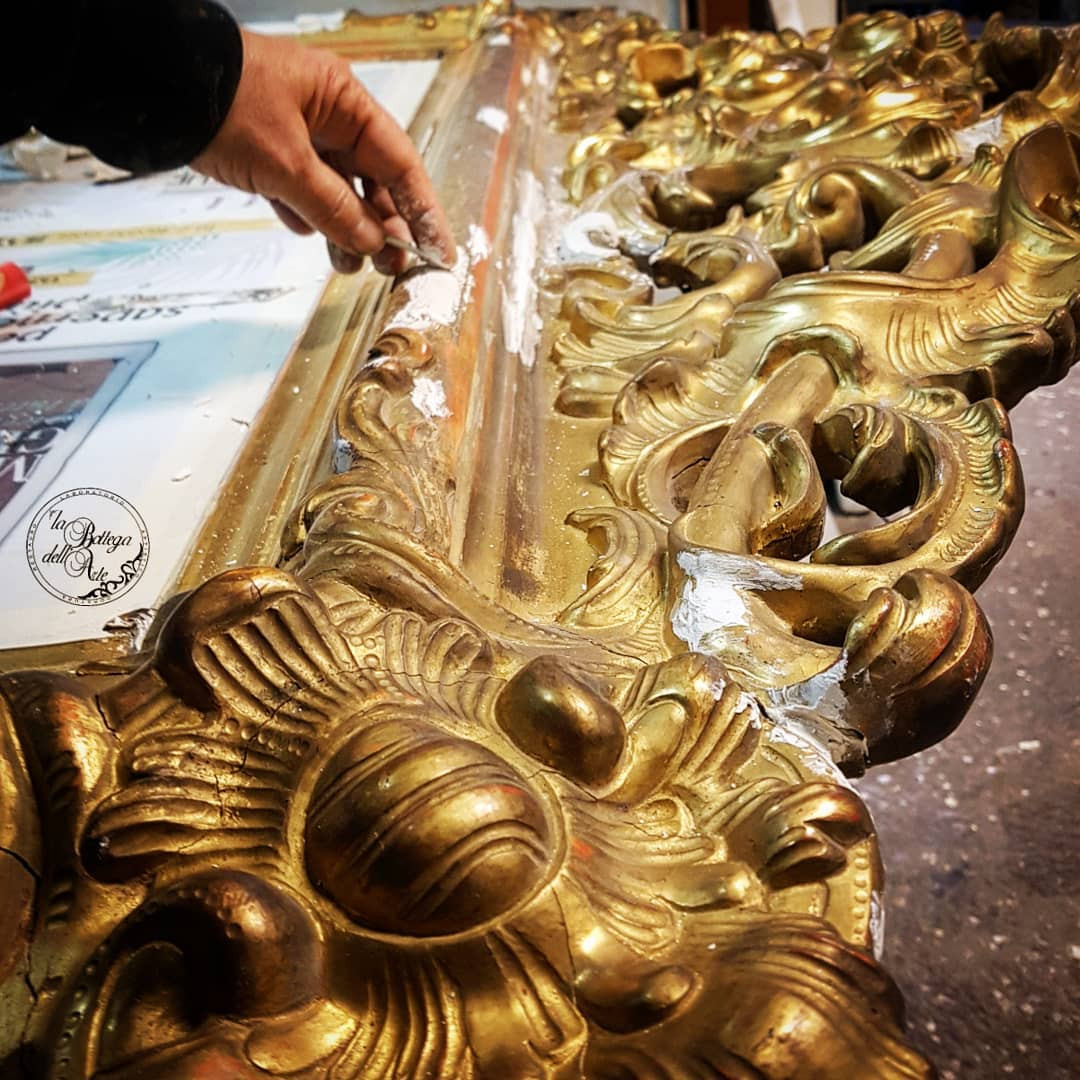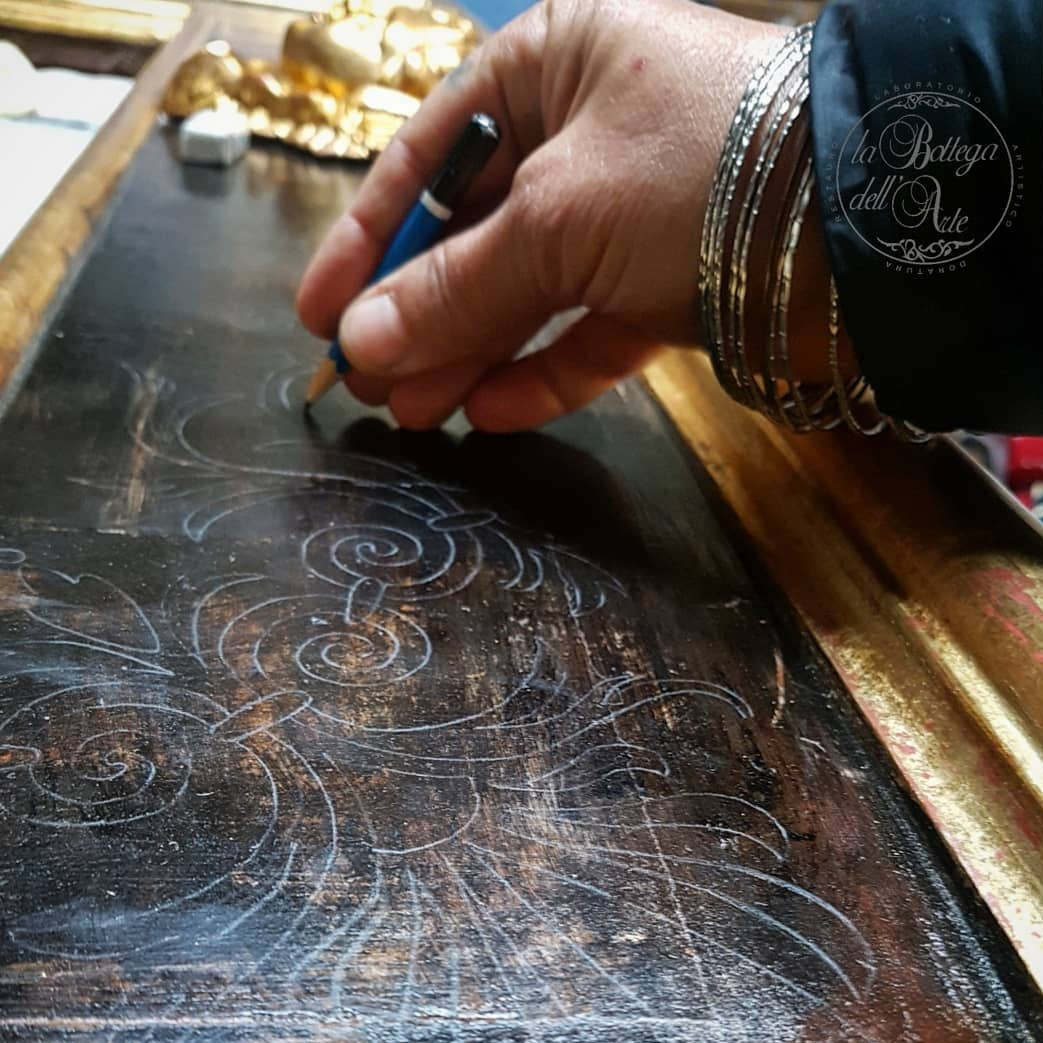 Filippo's parents run La Bottega dell'Arte, and being experts in the traditional arts of gilding and silvering, restore furniture, picture frames and antiques. Using these skills they have done restoration projects for the church of San Stefano in Monteggiori. Meanwhile, Filippo straddles both the old world and the new. This is reflected in the two projects he's chosen for his course theses, both of which he hopes will give something back to his village.
His first thesis will explore how the digital revolution could help modernise the exhibition space of Monteggiori Arte, a cultural association and gallery space located in an historic home. The gallery can be found as you walk up into the village next to the frescoed arch, with a dragon by artist Tano Pisano, weaving in and out of its walls.

Entrance to Monteggiori Arte, dragon sculpture by artist Tano Pisano
For the second thesis, Filippo uses 3D technology to create a spare key for San Stefano church. He presents the key to the priest during a special Sunday service and in a slideshow on his iPad (set within a gilded picture frame devised in his parents' workshop) shows the congregation how the various stages of reverse engineering created the key.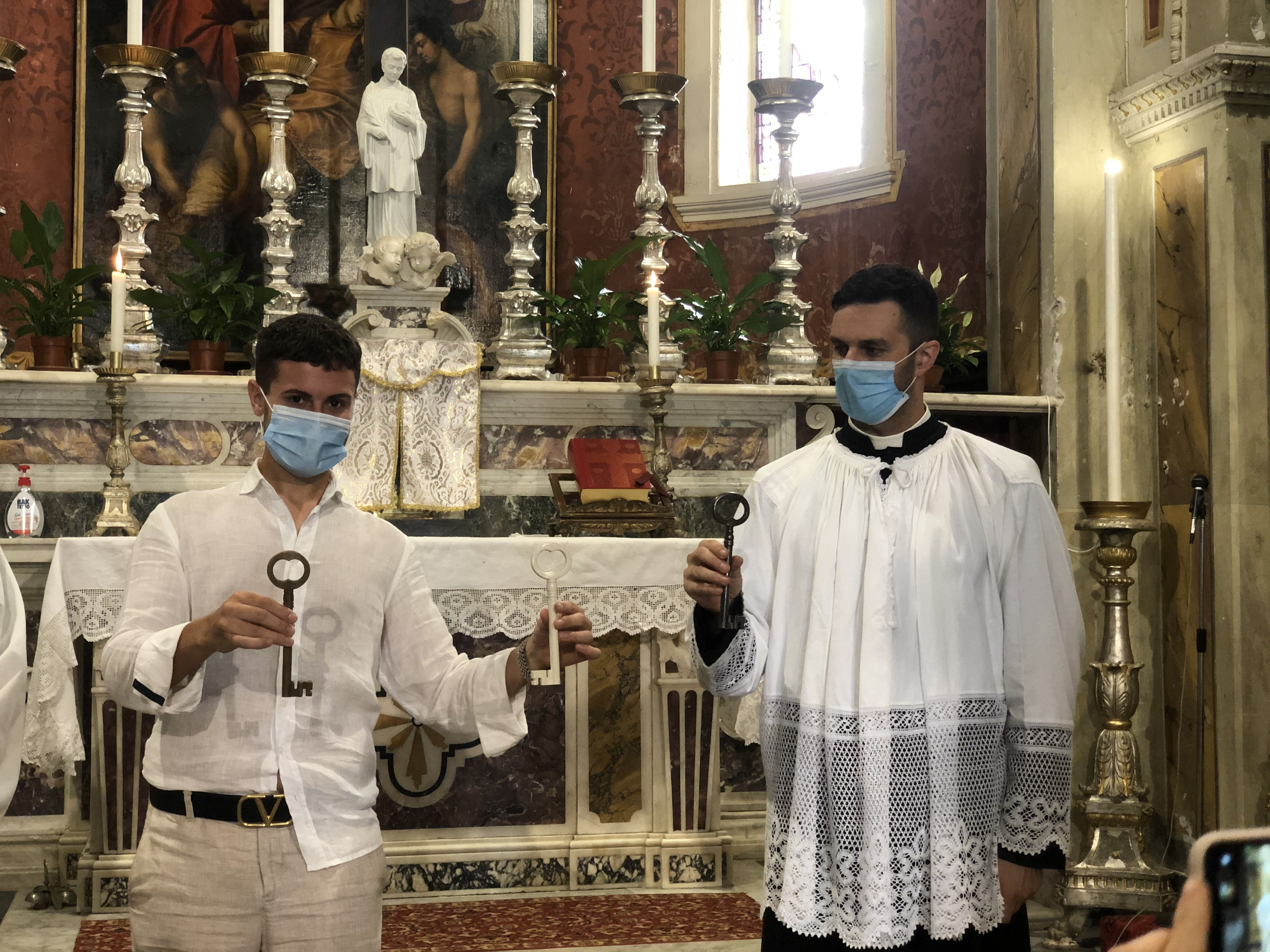 Presentation of 3D printed key at church of San Stefano, Monteggiori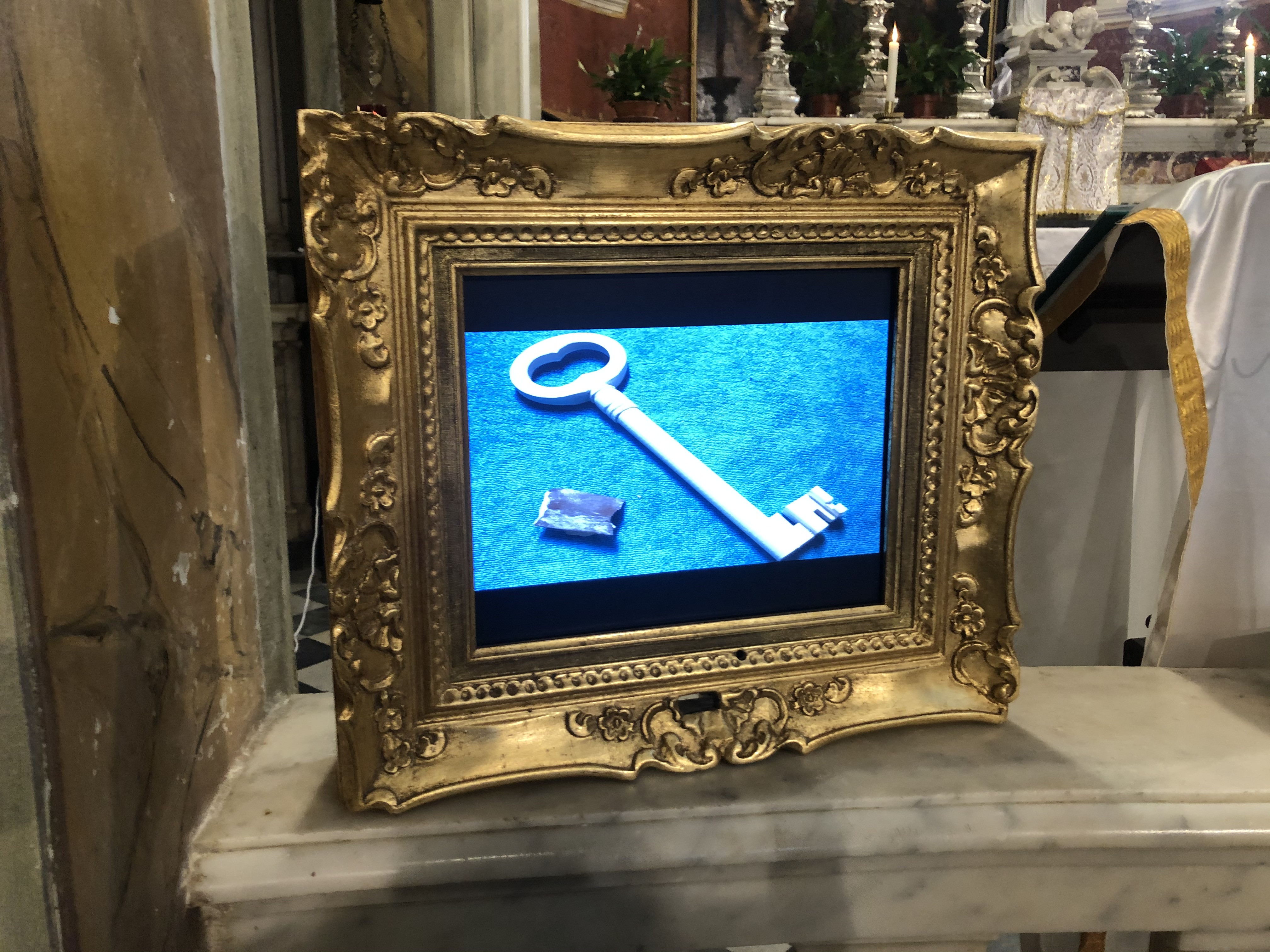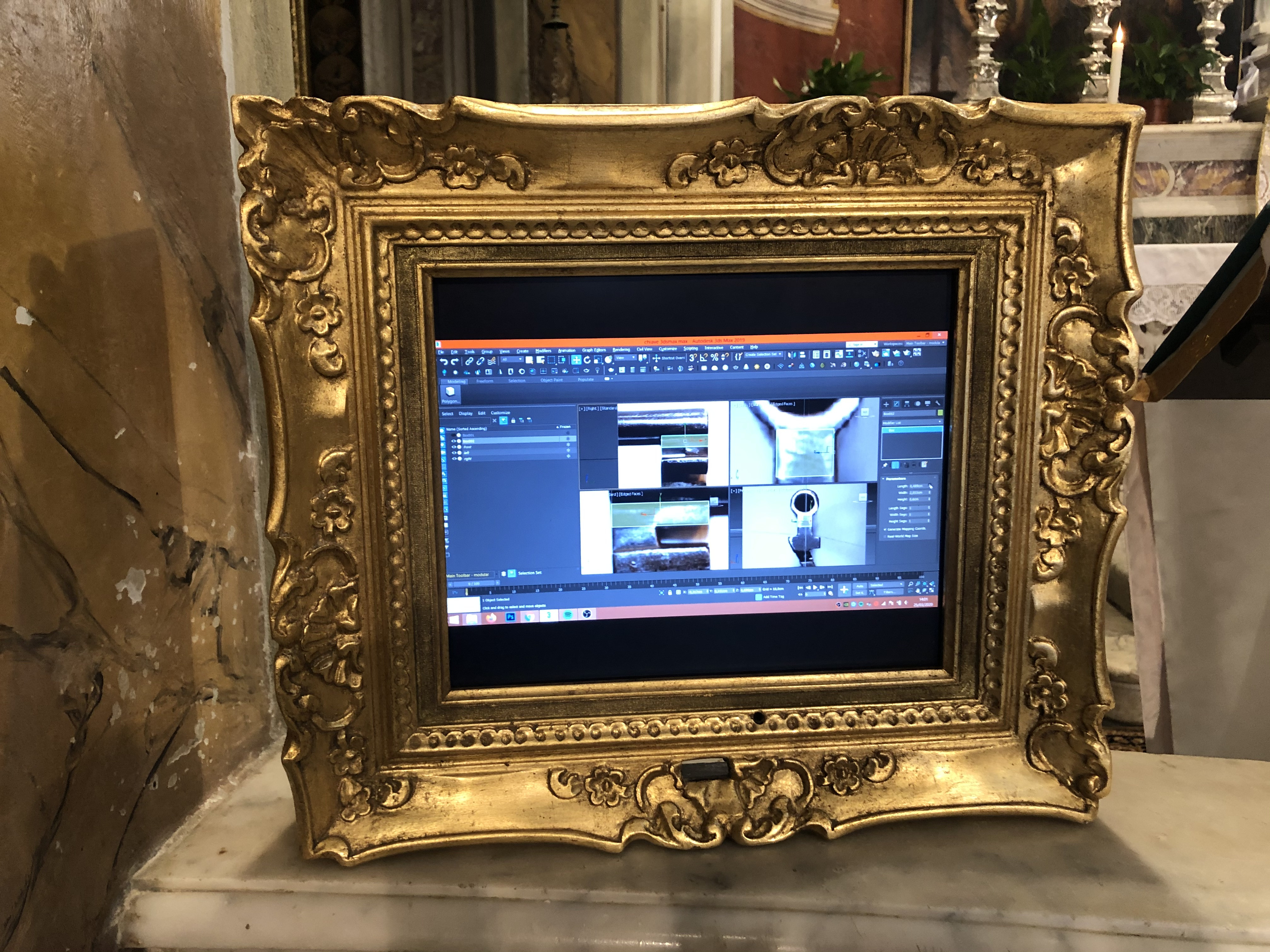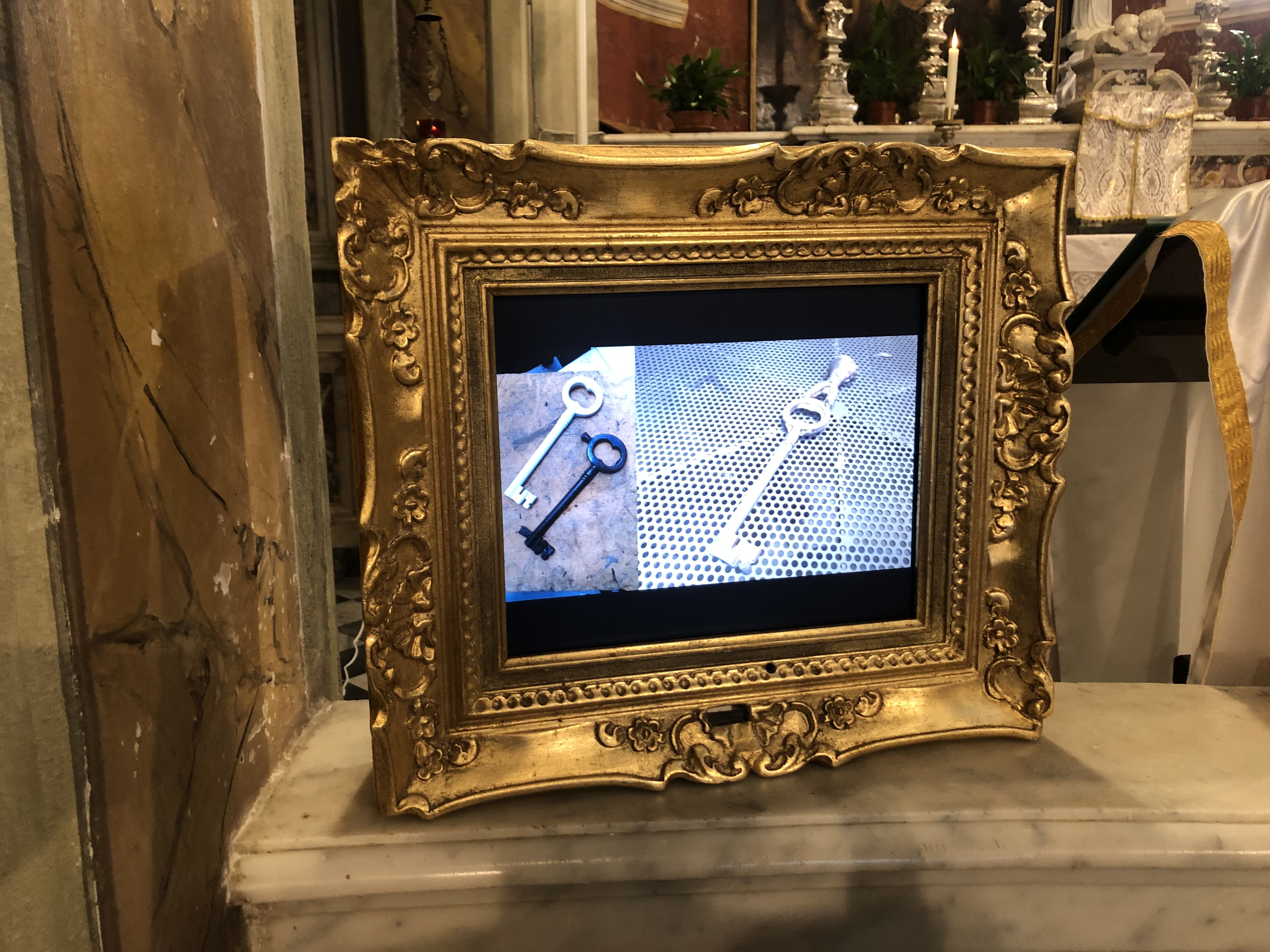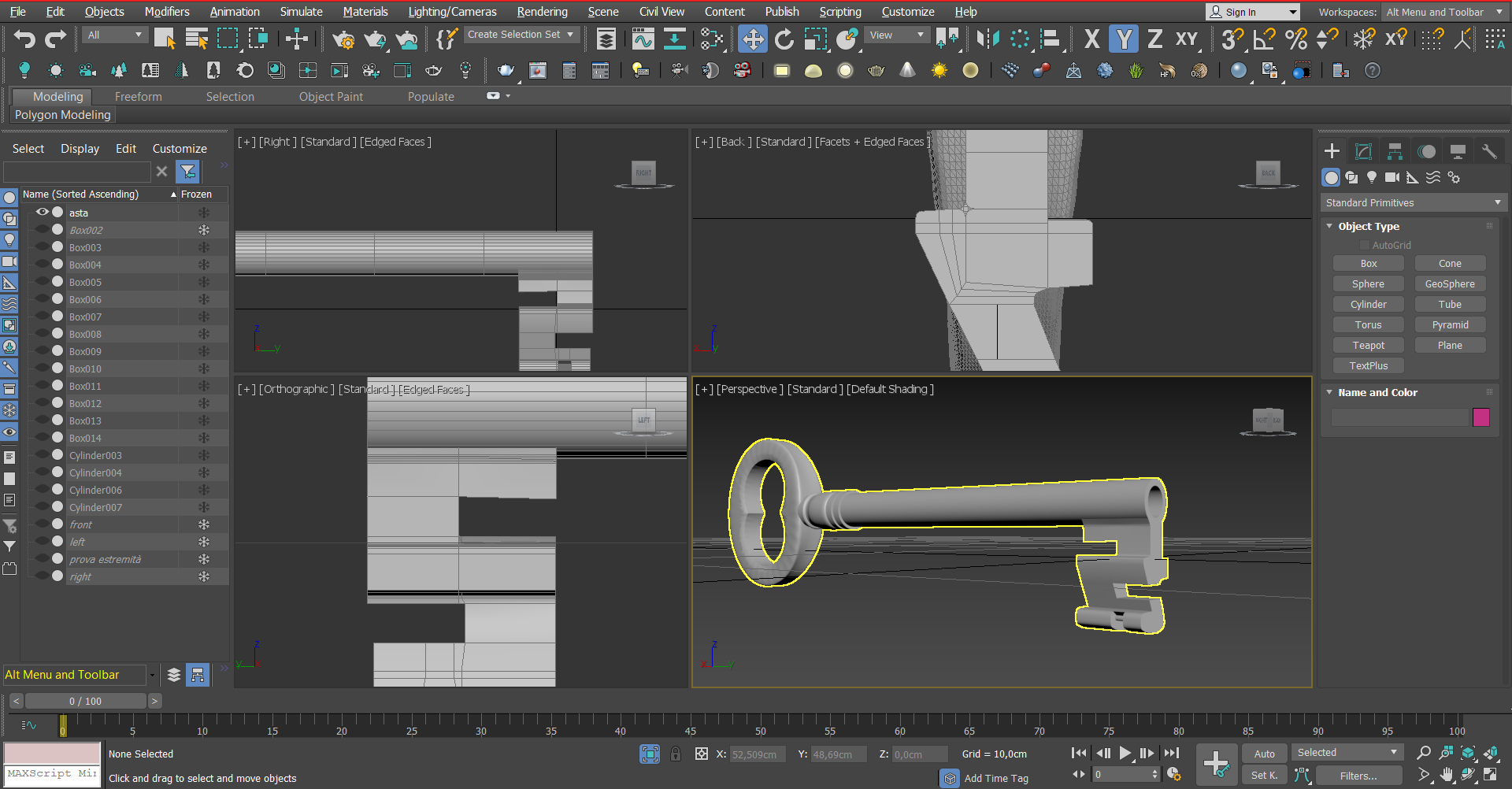 3D modelling
Producer: Sarah Monk
Sound edit/design: Guy Dowsett
Music: courtesy of Audio Network
Light mapping 1681/8, Darren Leigh Purkiss

Serenade of the night 2938/1, Marc Jackson Burrows, David Tobin, Jeff Meegan, Julian Gallant

Echoes 2 2831/60, Alex Arcoleo