Epilogue Series 1:

Taking a break
28 August 2020 | 2 minutes
Materially Speaking began with interviews from contemporary artists and artisans working near Pietrasanta in northern Italy, following in the footsteps of Michelangelo who first arrived over 500 years ago to source marble for his Pietà.
We're taking a break for the summer but have already started recording new interviews and look forward to sharing their stories with you later this year. We'll continue our conversations with artists and artisans who are working, or have, around the area of Pietrasanta and discover how the current pandemic has impacted them and influenced their work.
But for now we're signing off with a short epilogue, above.
In the meantime, we're happy to share some photographs of this summer's show in Pietrasanta. The exhibition, Truly, by Fabio Viale continues until 4 October and comprises about 20 works, many of them outside in the Piazza Duomo and others inside the church and cloister of Sant'Agostino.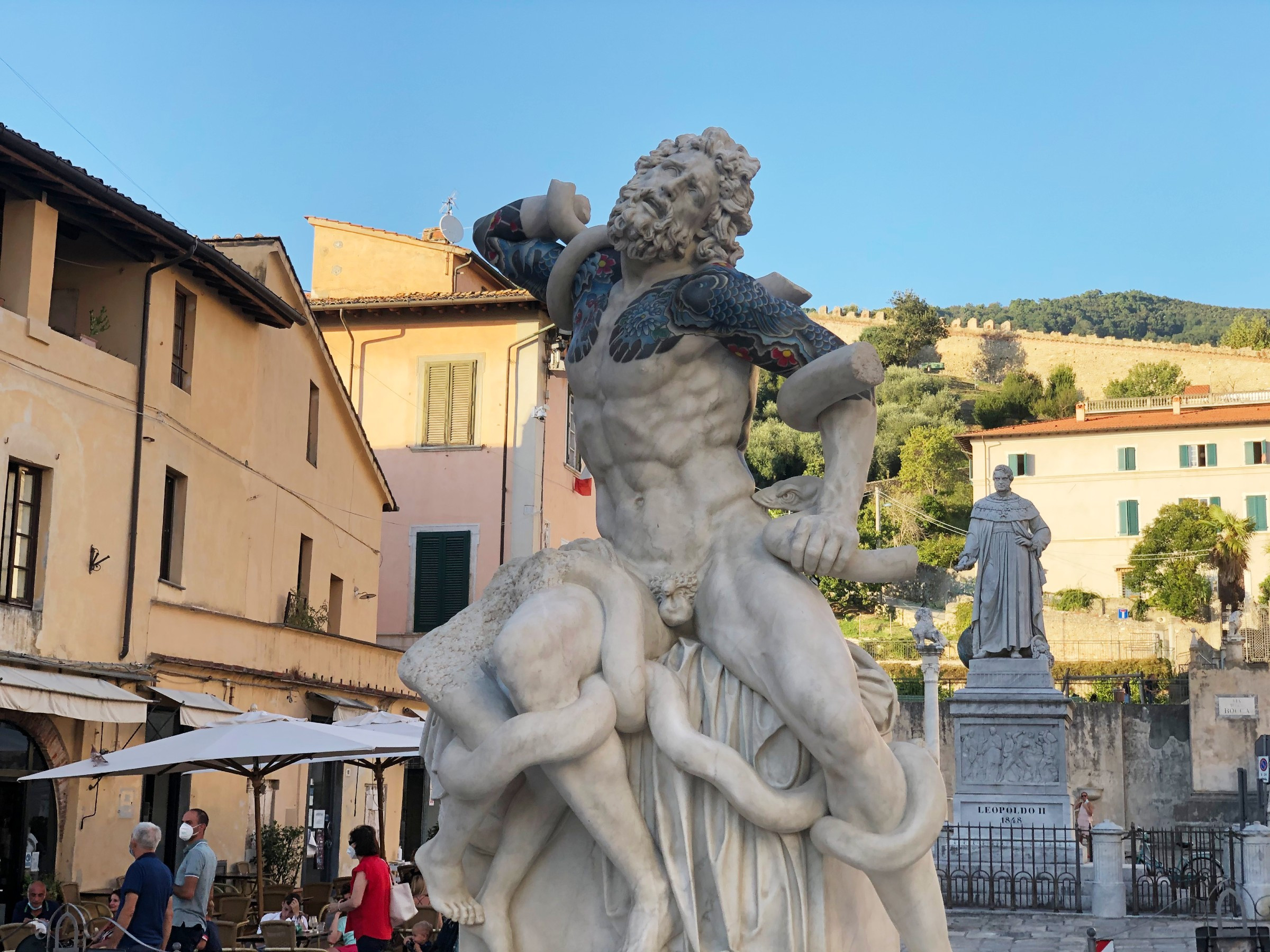 Fabio Viale, Laocoonte, 2020, white marble and pigments, 198.5 × 138 × 91 cm
Italian artist Fabio Viale combines the old and the new with classical-style sculptures that feature full colour 'tattoos'. His inspiration came from works such as the Belvedere Torso, the original of which can be found in Rome in the Vatican museum.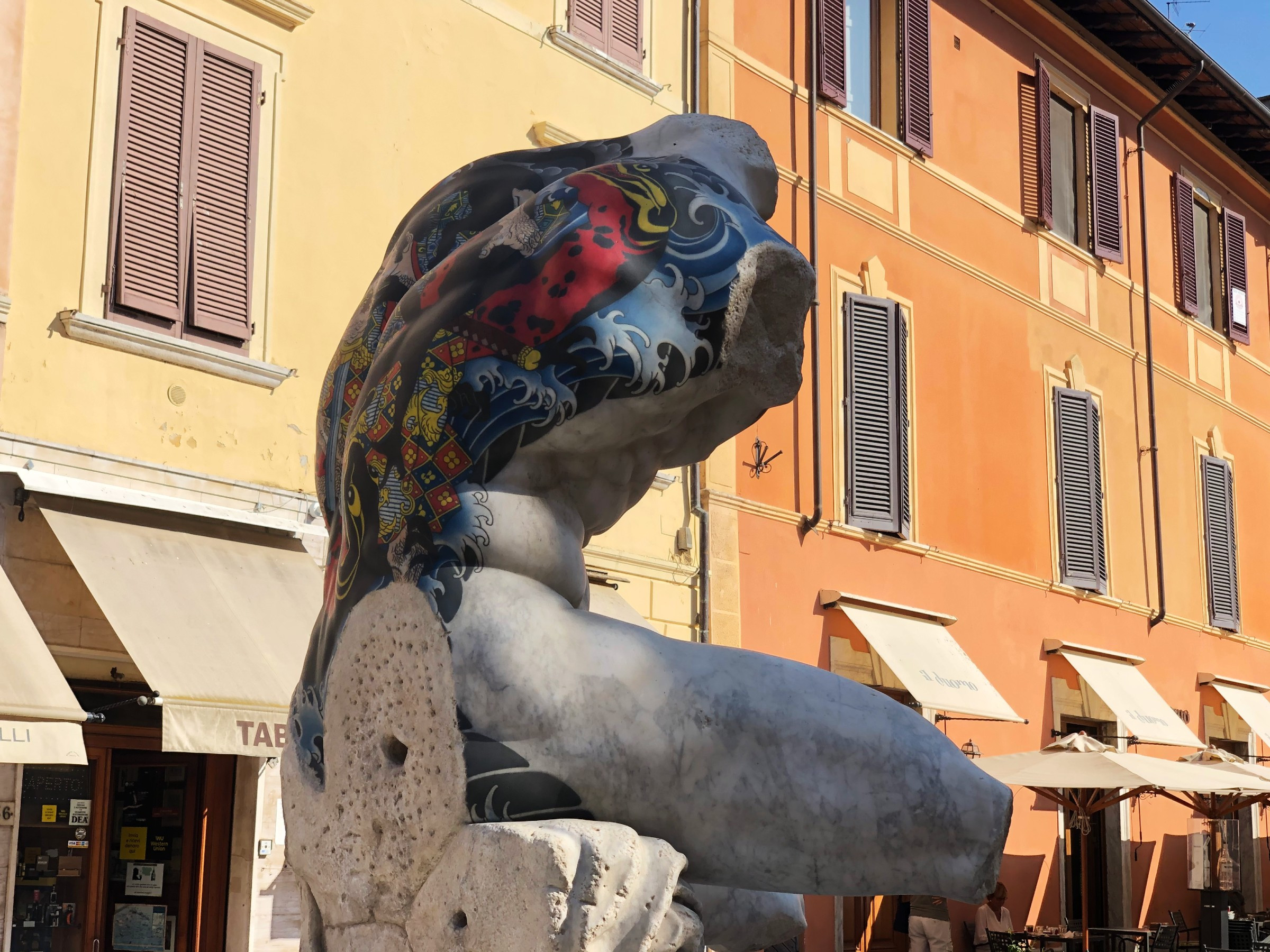 Fabio Viale, Torso Belvedere, 2020, white marble and pigments, 173 × 130 × 110 cm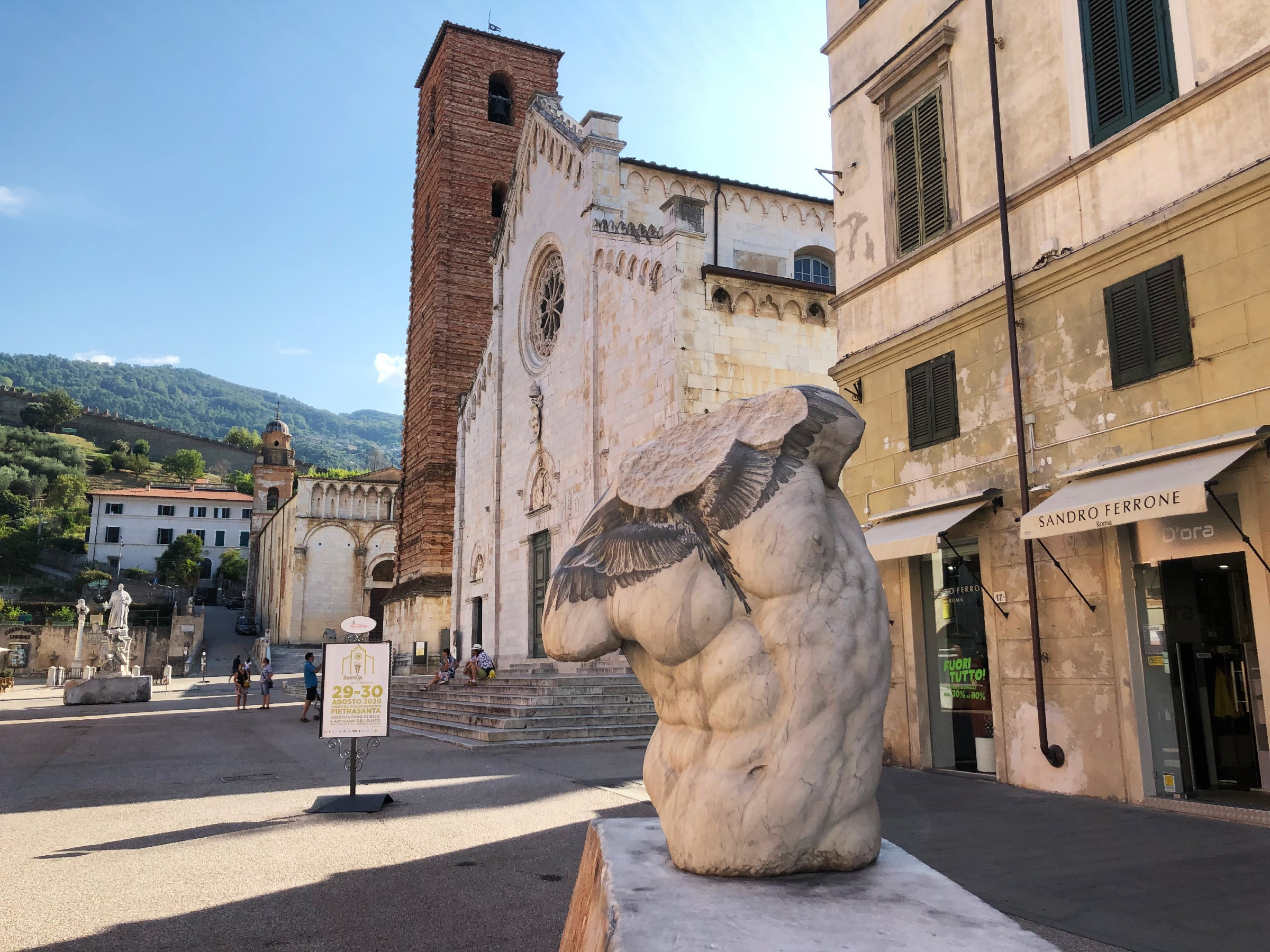 Fabio Viale, Torso, 2020, white marble and pigments 140 × 58 × 106 cm
Until we return, stay up-to-date in a variety of ways: