Eilis O'Connell:

Obsessed by scale
15 April 2020 | 22 minutes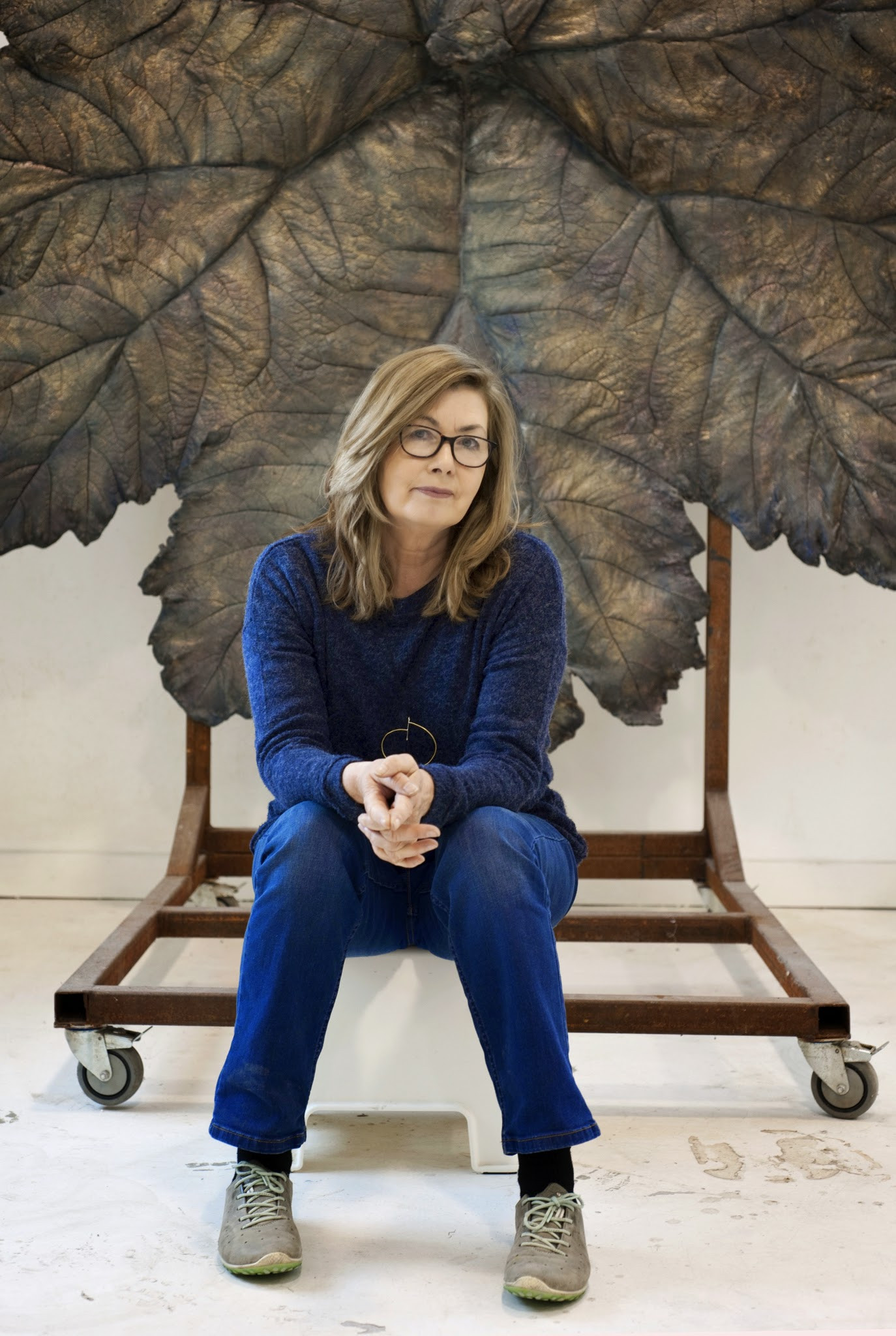 Eilis O'Connell studied at art school in Cork, Ireland in the early 1970s. She was fascinated by making something small and then realising it big. She discusses the wide range of materials she's worked with – from Corten and mirror-polished stainless steel to bronze and epoxy resin – and describes her new-found admiration for marble.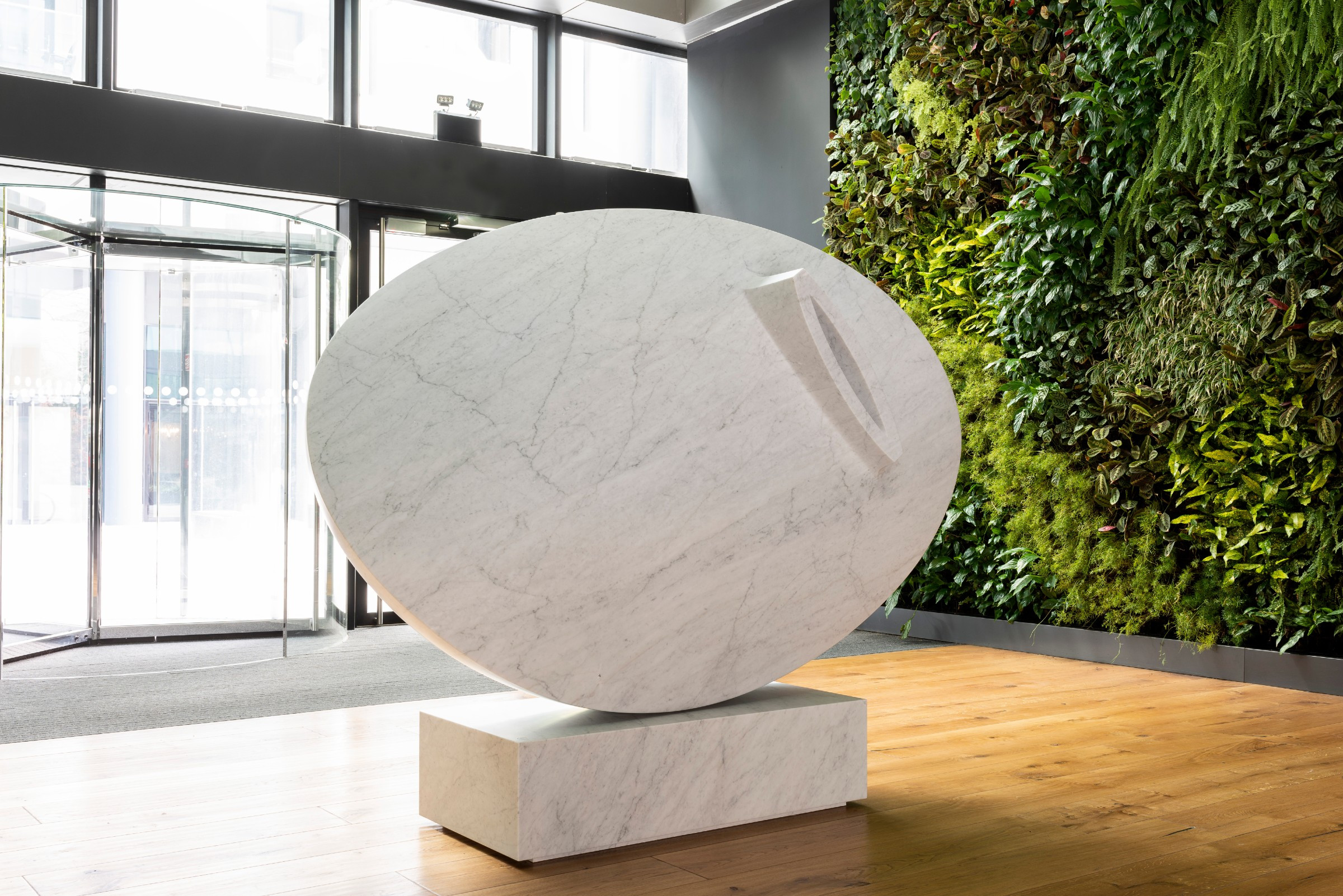 Eilis O'Connell, Ovo, 2019, white statuary marble, stainless steel. Photo: Fionn McCann
Eilis says 'I just love experimenting, as a natural thing. I'm a real messer. I like to see what a material can do and play with it.'
She touches upon a wide variety of subjects in this episode: copyright, the power of the plinth, her love for archaeology, cleaning sculptures, churches, and of course her passion for exploring different materials.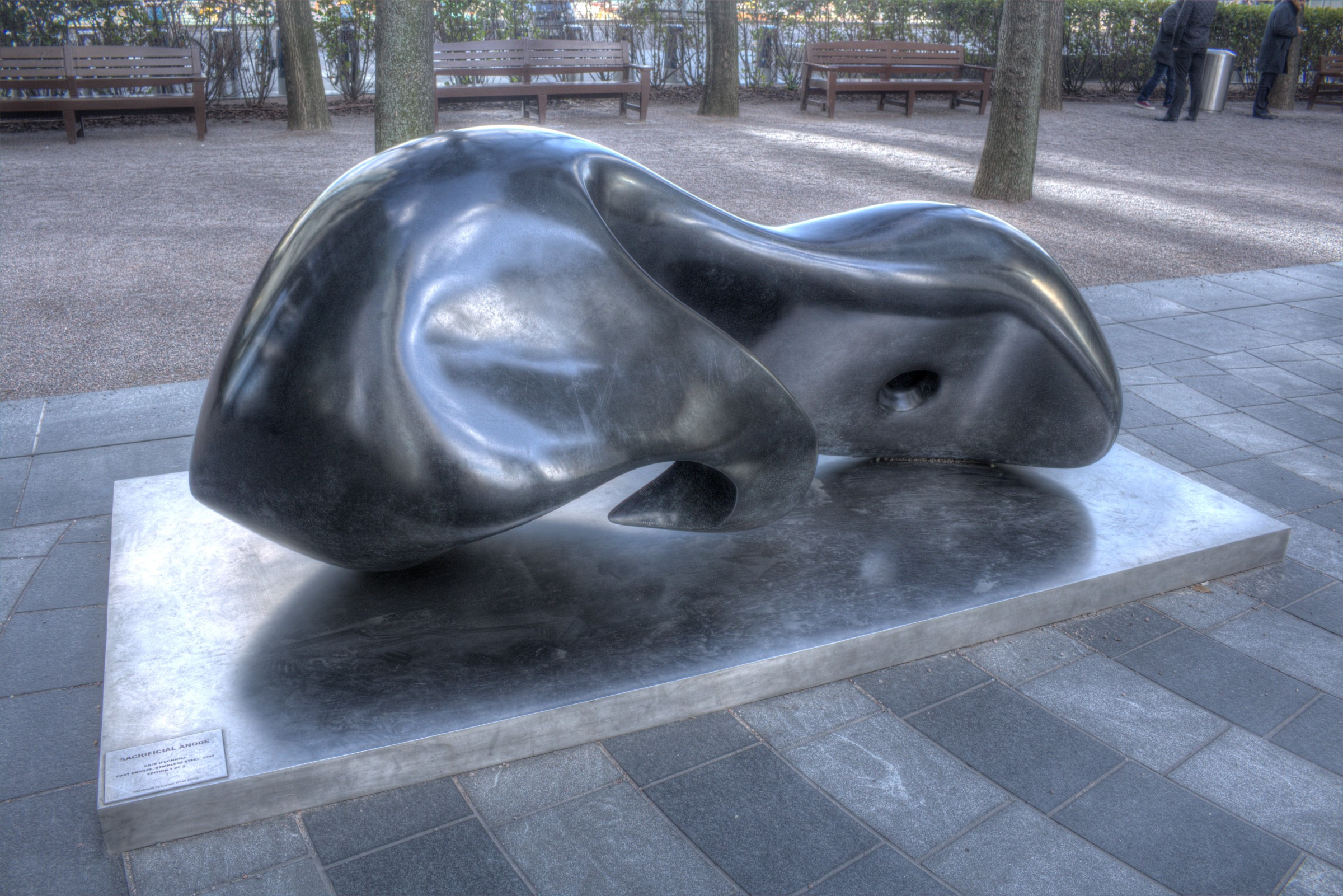 Eilis O'Connell, Sacrificial Anode, 2007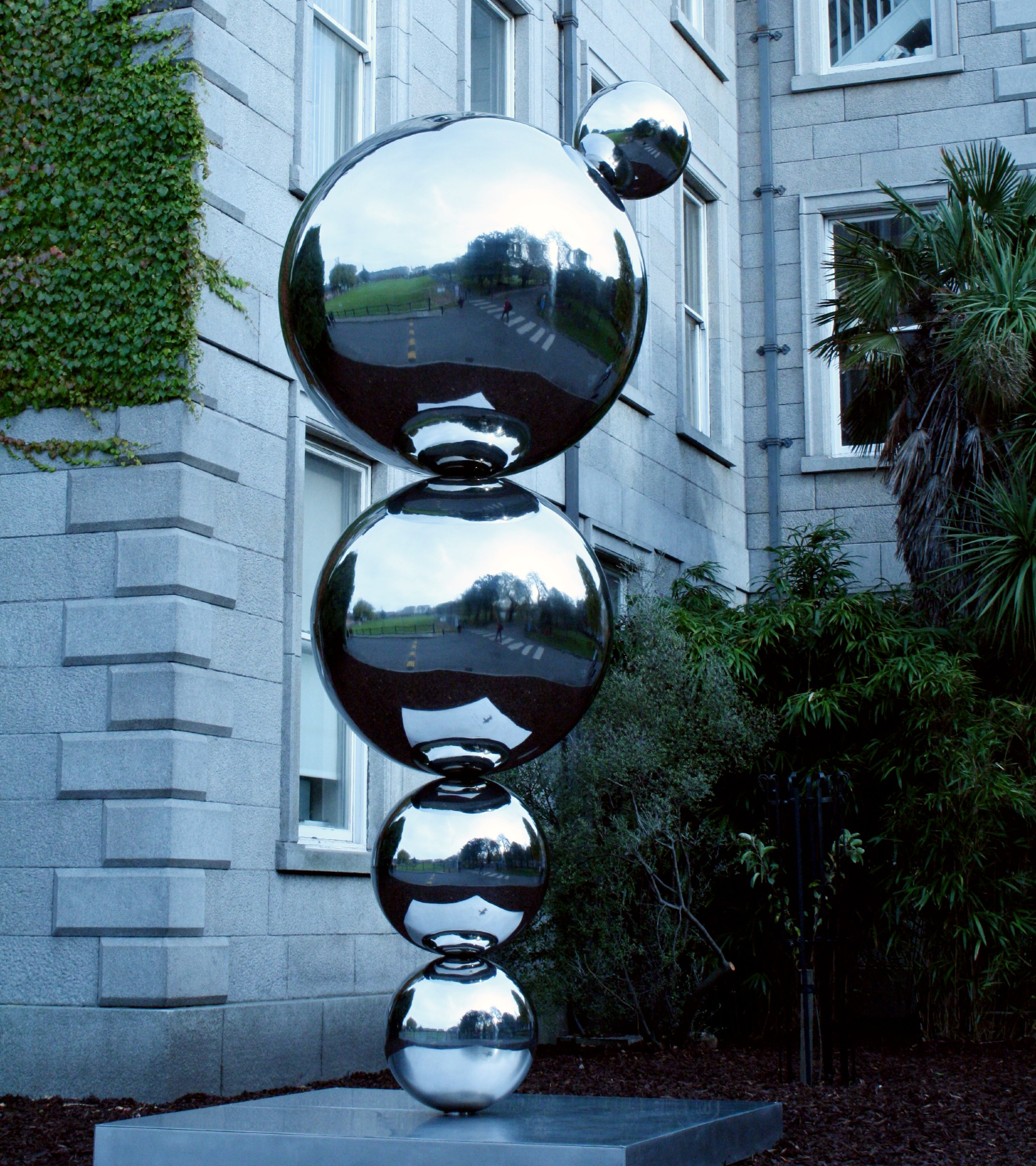 Eilis O'Connell, Atoms & Apples, 2013, mirror-polished stainless steel, apple trees. Photo: Eilis O'Connell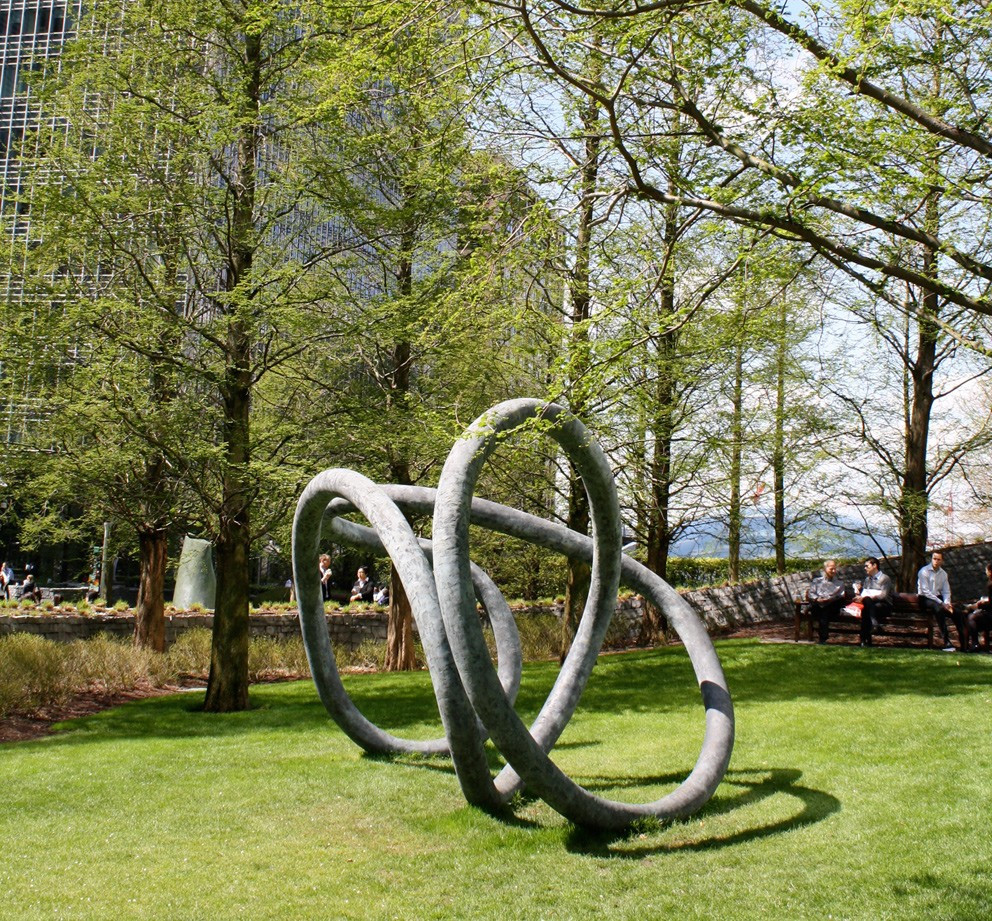 Eilis O'Connell, Circuit, 2008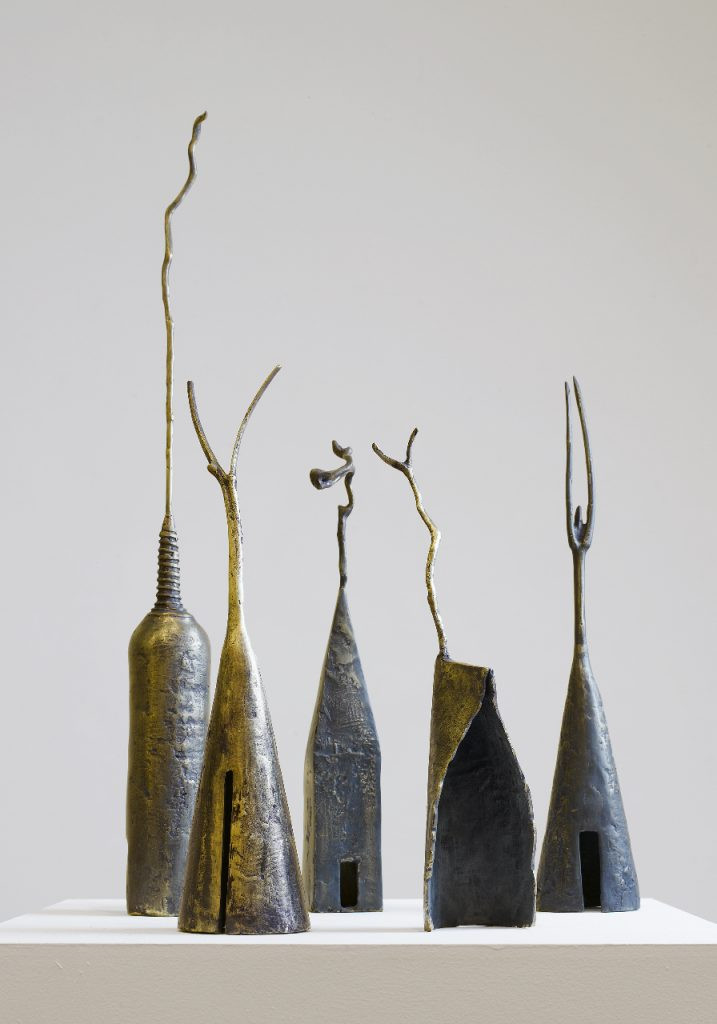 Eilis O'Connell, Soul Houses, 2010
instagram.com/eilisoconnell_sculptor
Like so many artists, Eilis's gallery exhibition has had to close because of the Covid-19 pandemic. The Pangolin gallery is showing her work online and the Irish Times has a piece about the show.
Mentioned in this episode:

Anthony Caro (1924–2013) English sculptor who often worked using found industrial objects
David Smith (1906–1965) American sculptor and painter, well known for his large steel abstract geometric sculptures
Isamu Noguchi (1904–1988) American-Japanese artist, furniture designer and landscape architect
Richard Serra (1938–) American artist
Keara McMartin and Pierangelo at Studio Sem studio-sem.com/our-team
Helaine Blumenfeld (1942–) American sculptor
Newgrange A 5,200 year-old passage tomb located in the Boyne Valley, County Meath, Ireland. Built by stone age farmers, the mound is 85m (279 feet) in diameter, 13m (43 feet) high and occupies an area of about one acre.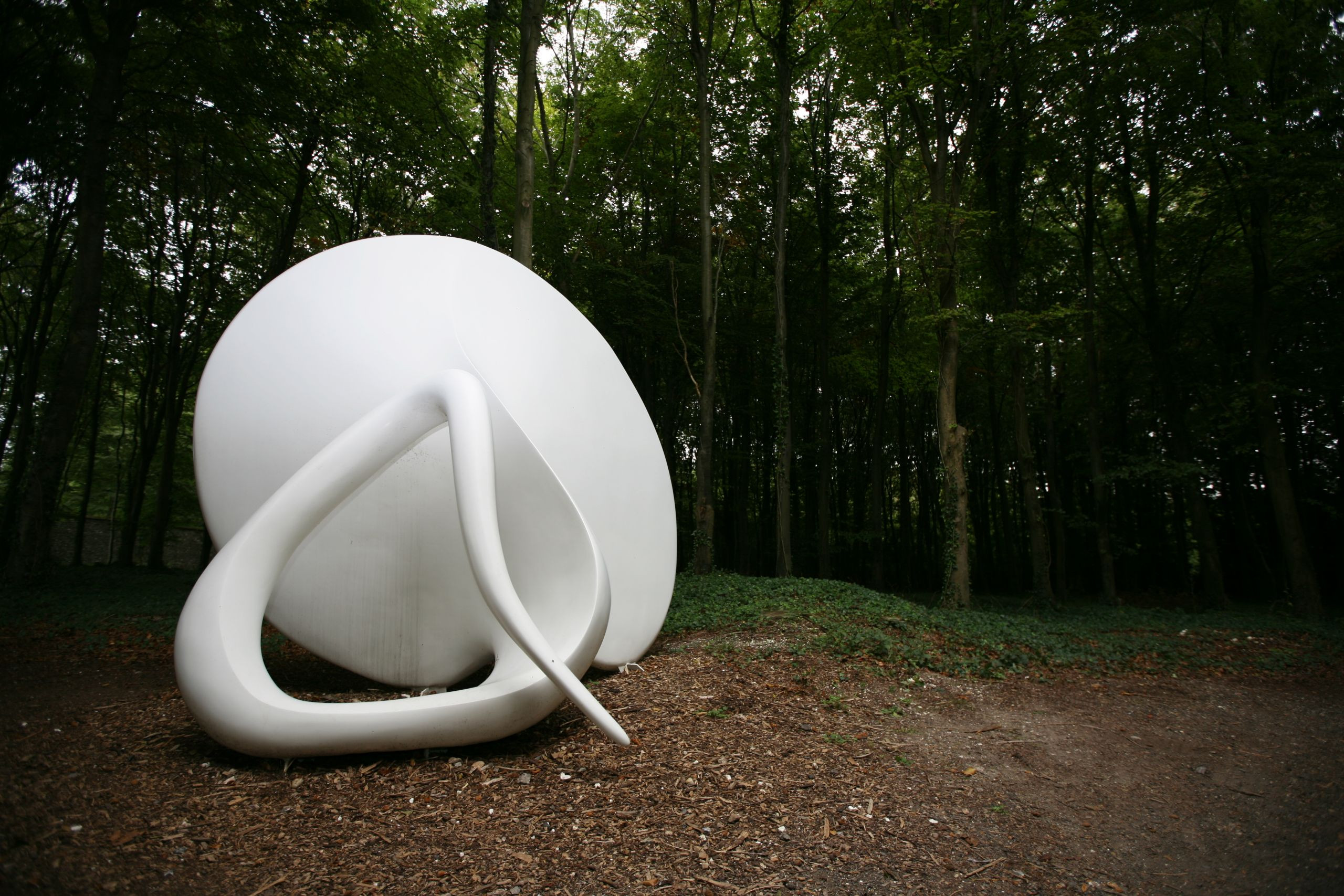 Eilis O'Connell, Stem, 2008