Prologue Series 2:

Back again
14 May 2021 | 2 minutes
Welcome back to a second series of Materially Speaking, where artists and artisans tell their stories through the materials they choose.
In these snapshots, artists tell us about their journeys, and the inspiration for their work. Along the way, they explain why they have chosen different materials to work with at different stages of their careers.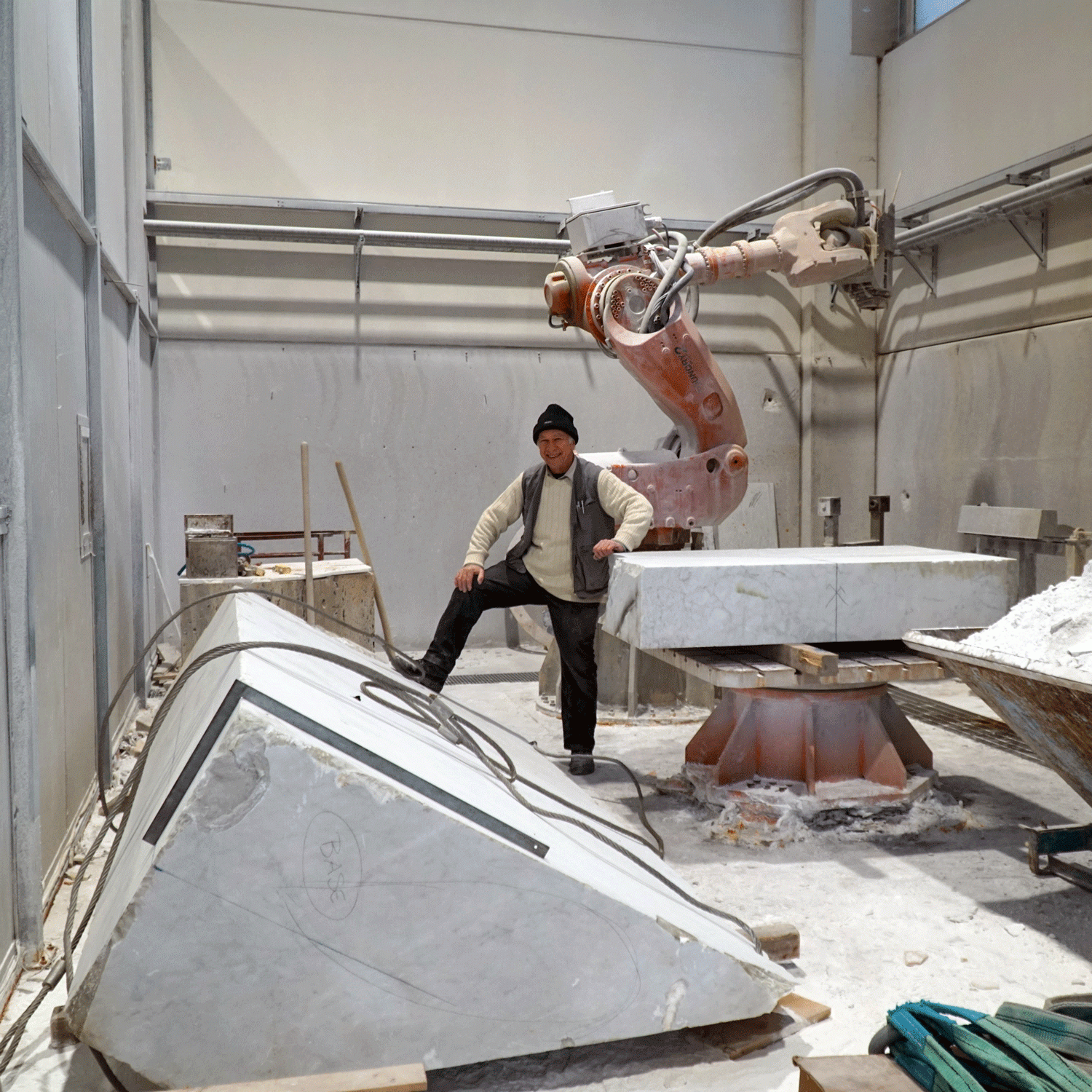 Nicolas Bertoux at La Fenice workshops, Pietrasanta, for his project Wind Tree, 2019, monumental sculpture for Taipei, Taiwan
It's been a long, hard year and the artists we speak to share how they have been impacted by the pandemic. Many have discovered new ways of working and adapting to more isolation than usual.
Like everyone, they have had to overcome limits on travelling to work, and a big challenge has been finding new ways for their work to meets its audience.
Despite the horrors of the year, their stories highlight that beauty that seems more important than ever, and how valuable it is that artists point out the grace in nature for all of us to enjoy.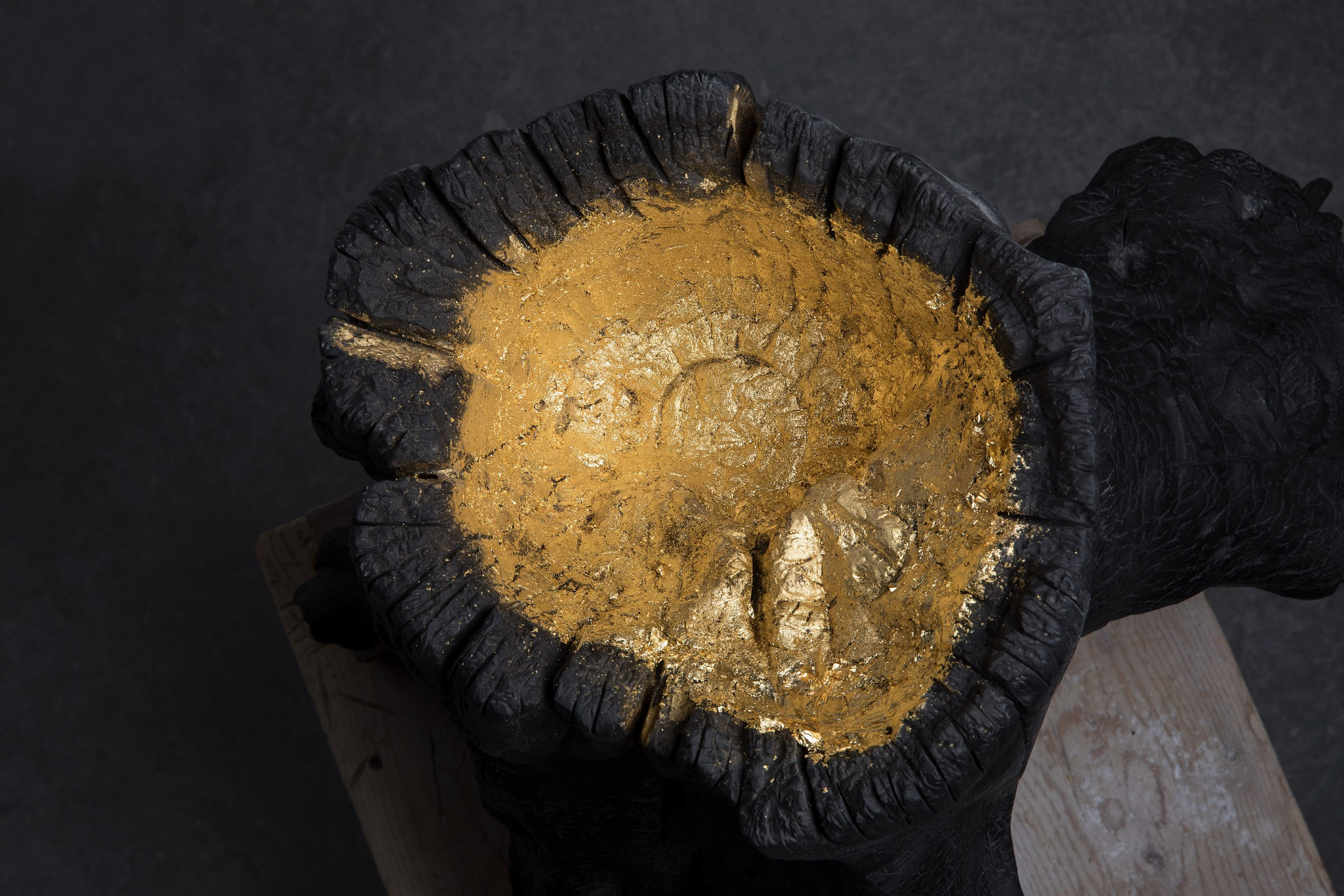 Emmanuel Fillion, Tronc brule, 2019, black marble and gold leaf 24k
Producer: Sarah Monk
Sound edit and design: Guy Dowsett
Music:
Latin Lover 2 2933/92
, Bob Bradley, Paul Clarvis, Neil Harland. Courtesy audio network