Anne Shingleton:

Animal magic
16 June 2021 | 36 minutes
Signorina Simi, 2020, bronze (left), Anne Shingleton (centre) and Enzo Pasquini, 2019, master marble carver, terracotta (right)
Anne Shingleton describes how after studying zoology, then going to art school in Bournemouth, it was the traditional teaching of Signorina Simi (1890–1987) in Florence that made her feel she was finally in the right place.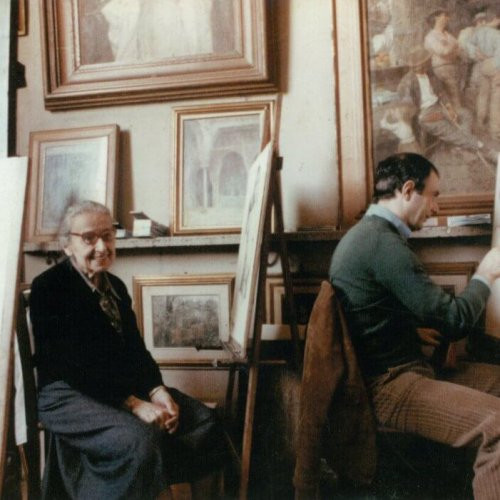 Nera Simi (left), 1980
Anne stayed in touch with her fellow students who learnt with the artist and teacher Nera Simi alongside her in the 1980s. Even when it was seen as out of fashion, Simi continued to teach by the atelier method having learnt it from her father, Filadelfo Simi who had studied under Jean-Léon Gérôme (1824–1904). This link with the past gave Anne a close connection to the classic academic traditions of the late 1800s. Recently she felt moved to do a bust of her highly esteemed teacher which she called simply, Nera Simi.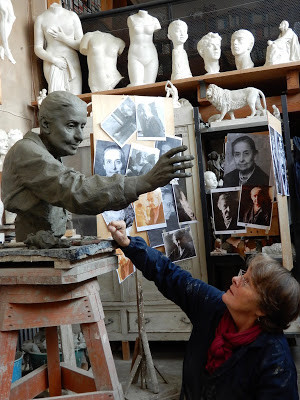 Anne Shingleton working on Nera Simi, 2020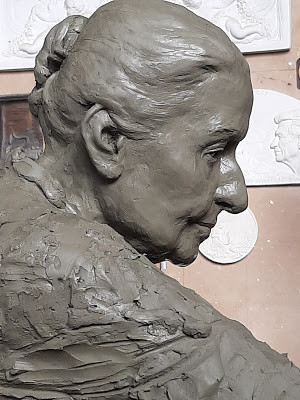 Nera Simi (detail), clay at Giancarlo Buratti's Studios, Pietrasanta
Anne has lived in Italy since 1980 and developed her own painting style combining her keen sense of observation, love of animals and Renaissance drafting skills. For many years she has also been coming to Pietrasanta to cast her sculptures in the foundries.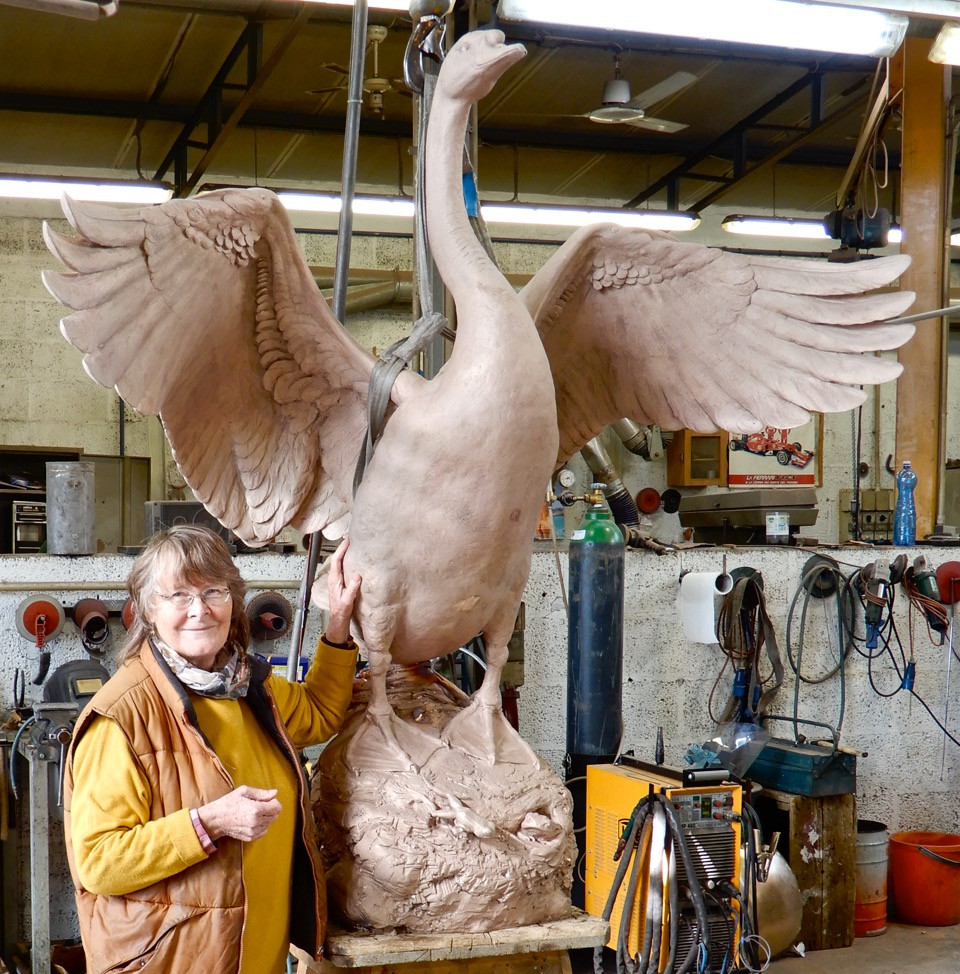 Anne Shingleton stands by Facing the future, bronze, awaiting patination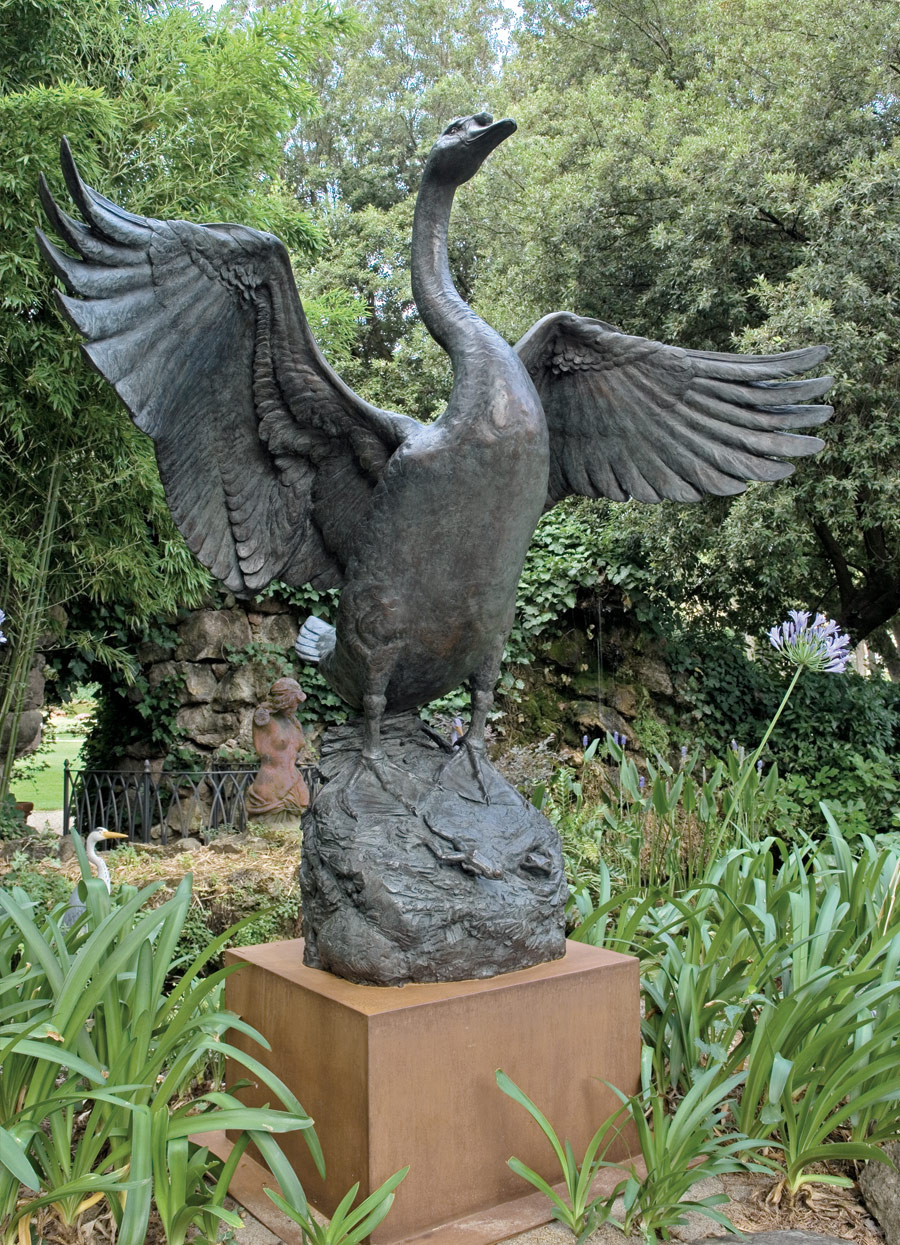 Anne Shingleton, Facing the future, bronze, height without plinth, 177cm
This bronze of a male mute swan, flapping its wings after preening, is the culmination of Anne's long-held dream to sculpt a larger-than-life-size swan. It was cast at Fonderia Artistic Mariani and in a PDF on her website she describes how the sculpture was created.
During the first, strict, lockdown in Italy Anne says she felt like a prisoner in her own home. Her painting
Balcony
expresses the anxiety she experienced during this period. When it became apparent that she might be at home for some time, she decided to set achievable goals to give herself a routine. Every evening she painted the sunset from her balcony initiating a project involving the close study of light. You can read more about this on her
blog
.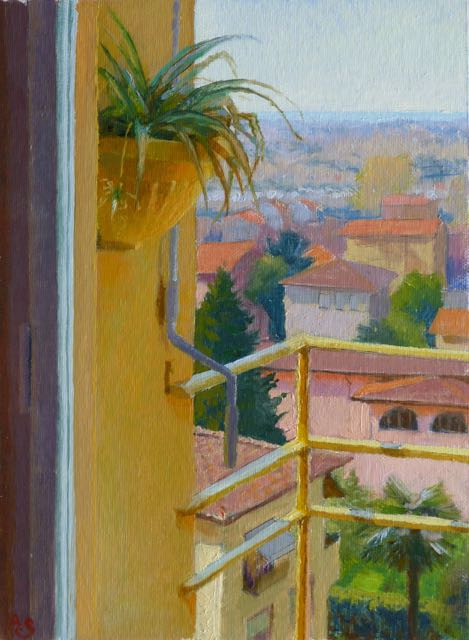 Anne Shingleton, Balcony, 2020, oils, 21 × 18 cm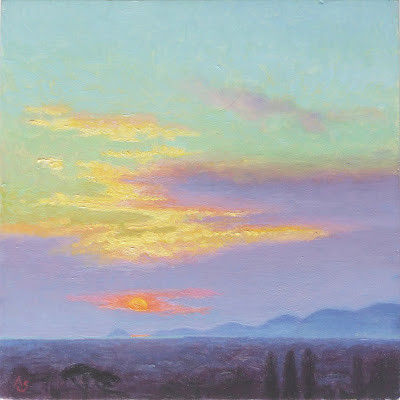 Anne Shingleton, Sunset over Porto Venere, 2020, oils, 21 × 21 cm
It was during this project that she noticed how each evening the view from her balcony included a passenger train passing by and the moving carriages picked up and reflected the setting sunlight. As well as the train, little glints of strong light could be glimpsed elsewhere too – on the gutterings, the aerials and the shiny-leaved magnolia tree, the top of which Anne could just include in the foreground of her painting, The 7:30 train.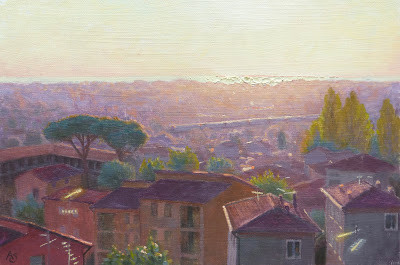 Anne Shingleton, The 7:30 train, 2020, oils, 20 × 30 cm
Anne describes the close relationship between sculptor and model, and the moment the sculpture 'comes to life' for the artist. She references the painting by Jean-Léon Gérôme (below). The motif is taken from Ovid's Metamorphoses and depicts the sculptor Pygmalion kissing his statue Galatea at the moment the goddess Aphrodite brings her to life.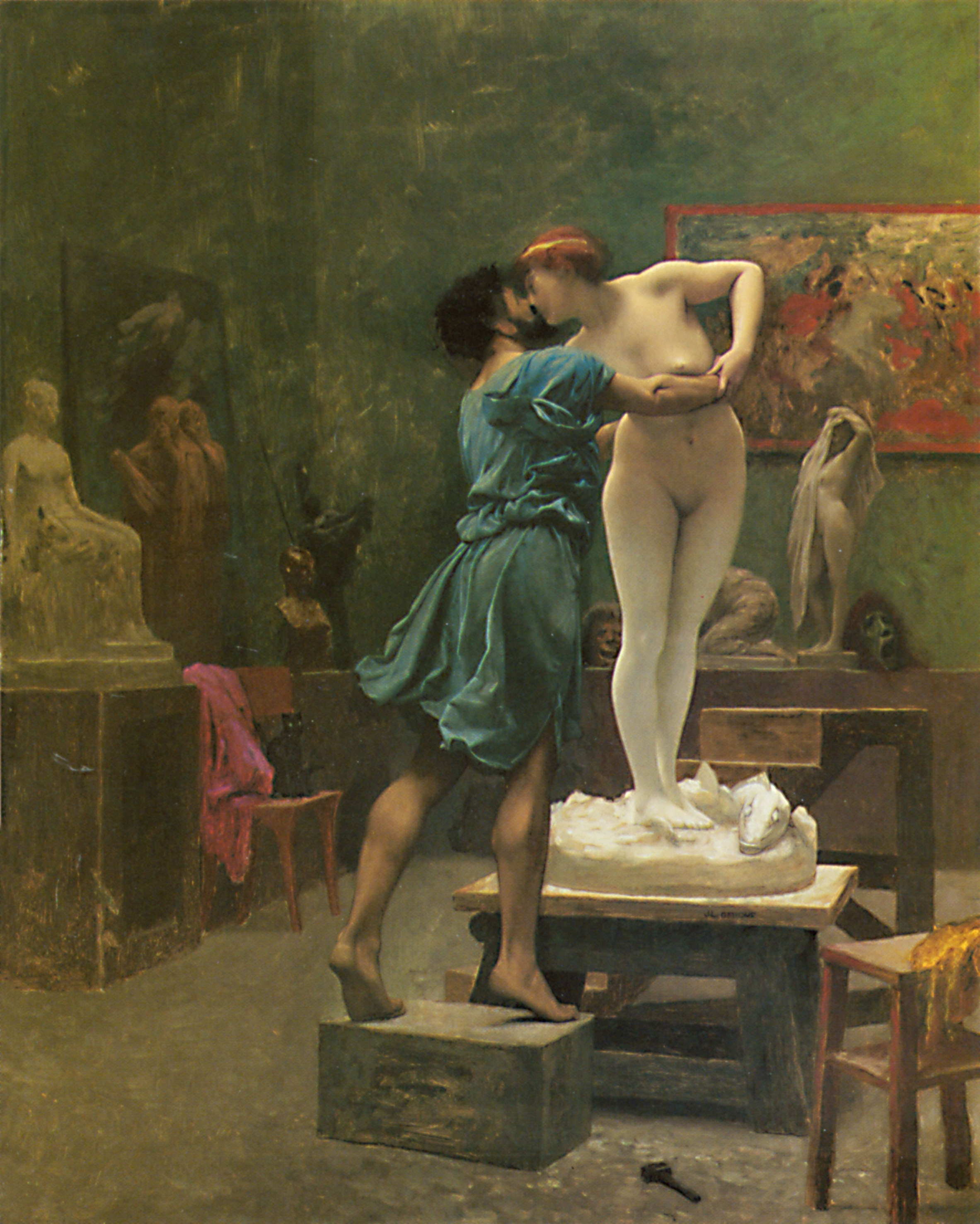 Jean-Léon Gérôme, Pygmalion and Galatea, 1890
On her blog Anne tells more about the making of her portrait bronze of Signorina Simi
Since 2014, Anne has been a finalist three times in the annual Art Renewal Center International ARC Salon: once with a painting and twice with sculptures. The bronze of Maestra Nerina Simi is in the sculpture section of the 15th Salon, 2020–21.
Producer: Sarah Monk
Sound edit and design: Guy Dowsett
Music: all courtesy of Audio Network
Smoky Mountain Dawn 3 2043/69, Lincoln Grounds, Thomm Jutz

Adrift In Time 3 2947/33, Chris Bussey, Craig Bussey, Matthew Bourne