Pramashwar – The Infinite
17 August 2020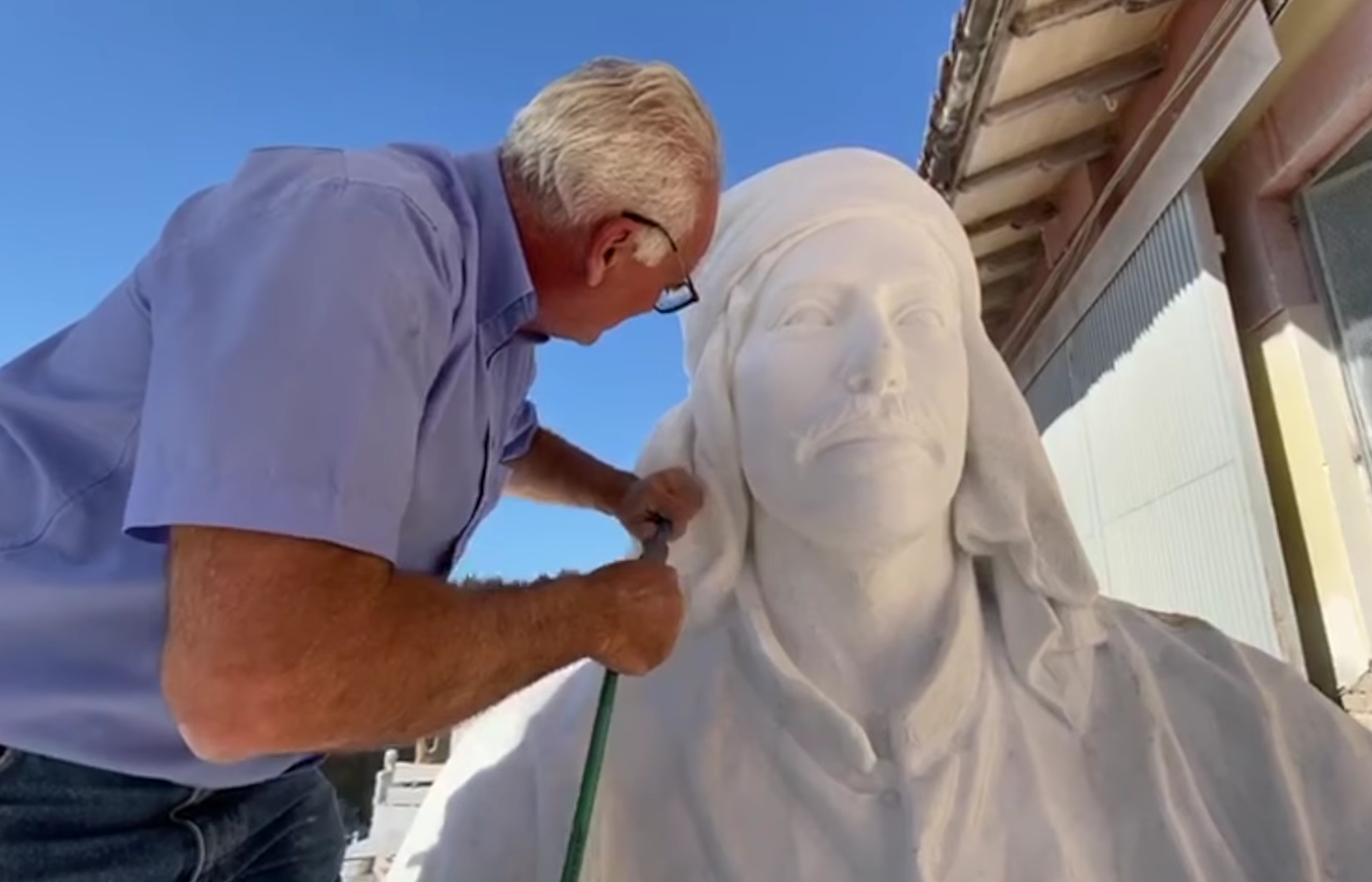 Nicola Stagetti carving Pramashwar – The Infinite, 2020
Sarah was honoured to be involved in the making of a video explaining an extraordinary project currently being realised in Pietrasanta: the making of a sculpture of the Indian holy saint, Yogiraj Sarkar Godari Wale Shri Nand Lal Ji. The piece itself is called Pramashwar – The Infinite.
Robin Sethi is the co-ordinator of the holy project which is being created by Nicola Stagetti. Nicola completed his art education in Pietrasanta and went on to become an apprentice in his father's workshop, then called Stagetti & Cosci. In 1996 he changed the company name to Marble Studio Stagetti.
As an artist as well as a studio head, Nicola embraced this project with a passion and is realising this piece of huge importance and resonance for the many followers of the holy saint in India.
Nicola has been working on the project for the past two years from just one original photograph of the Indian saint who lived 100 years ago. The work is still in progress.