Glass coronavirus
26 April 2020
Bristol based artist Luke Jerram produced a 23cm replica of Covid-19 as a tribute to the efforts of the global scientific and medical world who are trying to combat the spread of the virus. It was commissioned some time ago by an American university before it was known it would become the cause of a worldwide pandemic. Luke's sculpture shows the virus two million times larger than it actually is.
Luke is donating the sculpture to Médecins Sans Frontières (MSF) in the hope the money it raises can be spent on the work they do helping developing countries cope in the wake of the pandemic.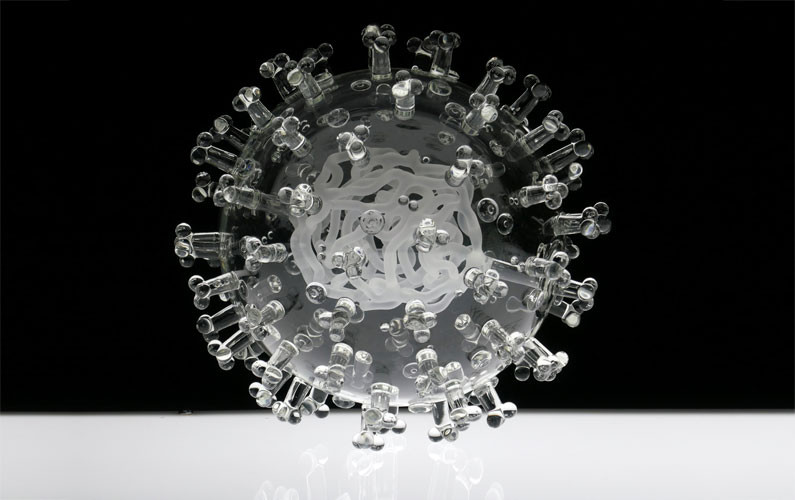 Coronavirus in glass, Luke Jerram. Photo: Luke Jerram
To see more of Luke's work, go to his website.